Features
Oscars 2020 Frontrunners and Predictions
We give a preview of the state of the race for Oscars 2020, and which movies have the best shot at winning Best Picture.
The holiday decorations have been put away and the nights are (slightly) getting a little shorter. It's the New Year! But while for many that means a time of optimism and resolutions, for those with screeners piling up in their mailboxes, it's something else altogether: awards season. With that realization comes the endless conversation of what is the Best Picture of the year. Everyone has an opinion on that, most recently the Golden Globes, who surprisingly gave Best Picture – Drama to 1917. Nonetheless, when people talk about "Best Picture" what they mean still is the Oscars… and the Academy of Motion Picture Arts and Sciences that decides who gets them.
Hence we are here to give you our early (and slightly modified) predictions and analysis for that category, as well as a few others. In the below list, we analyze the current state of the race going into 2020 and what films currently look best poised to win Best Picture. For that reason, the list is ranked in a descending order with the highest entries having what is in our opinion the best chance at the top prize. However, our analysis for each movie includes projections about what other categories a movie might dominate in, including some of the Best Picture longshots being shoo-ins elsewhere. These expectations are based on historic Academy trends, recent industry barometers like the Screen Actors Guild nominations, and our own opinion on the movies. So uncork the champagne, put on your finest evening wear, and enjoy. After all, 'tis the season.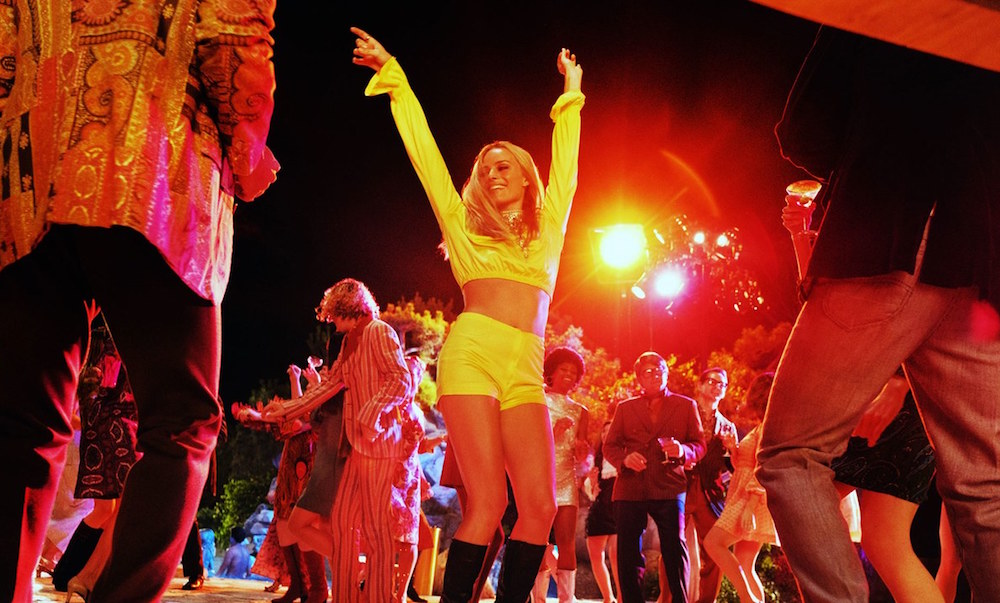 Once Upon a Time in Hollywood
One of the biggest hits of the year not based on a comic book or preexisting property, this auteur piece played like a small blockbuster when it grossed $372 million worldwide. That it earned those numbers while being largely ruminative across its 161 R-rated minutes makes it all the more enticing to Academy voters, especially in the producer wings.
Quentin Tarantino's most mature and reflective movie to date, and one with a navel-gazing look at his hometown, Once Upon a Time… in Hollywood is a celebration of a Hollywood gone by and the type of stories the dying studio system used to make. It also further mythologizes its own star system by turning tragic starlet Sharon Tate into the idol of her age. Given the Academy has warmed to Tarantino in recent years, awarding him his first Oscar in nearly 20 years for the Django Unchained screenplay and nominating him (finally) for Best Director in 2009 for Inglourious Basterds, they may be ready to embrace one of the greatest filmmakers of all time with Best Picture and Best Director prizes. Maybe.
read more: Once Upon a Time in Hollywood Reference and Easter Egg Guide
But Once Upon a Time… in Hollywood still maintains familiar Tarantino excesses, including a gory finale that's largely played for laughs. It also has come under fire on social media for relying on toxic white male masculinity, which is a public perception the Academy is trying to steer away from. Then again, they ignored outrage when they awarded Green Book Best Picture. So I think the top prizes could escape Tarantino again, and perhaps would certainly do so if more traditional competitors like Marriage Story and The Irishman weren't Netflix productions. I even had The Irishman above Once Upon a Time last month, but it appears the industry's resistance to Netflix films remains pronounced. Hence Marriage Story getting snubbed a Best Ensmeble nod at the SAG Awards, and both that film and The Irishman being almost entirely shut out at the Golden Globes. A continued industry-wide resistence of streaming as cinema could make this old school love letter to the past a palatable consensus alternative.
The film should also be highly competitive in Best Original Screenplay, Cinematography, Costume Design, and Production Design. Additionally, Brad Pitt will win Best Supporting Actor for Cliff Booth; Leonardo DiCaprio will be nominated for Best Actor; and if not for another of her performances this year, Margot Robbie might've gotten a Best Supporting Actress nomination here too.
The Irishman
Last year, we correctly predicted that Green Book would take home Best Picture due to its easygoing nature and unchallenging depiction of racial politics in America. Critical groups, including one I am a member of, lined up behind Alfonso Cuarón's Roma but that always seemed like a long shot due to its Netflix pedigree. The conversation of "does Netflix count as cinema?" has also only heightened since then with Steven Spielberg openly campaigning within the Academy to disqualify Netflix from future competition.
… And yet, I think Martin Scorsese's Netflix effort, The Irishman, has the hallmarks of a Best Picture winner. In addition to being a truly great movie, more so than Green Book, The Irishman benefits from Scorsese's new role as statesman, advocate, and patron saint, for the classical understanding of "cinema."
That drawing of a line in the sand about what is cinema might turn off some younger members of the Academy, but if you haven't noticed, the Academy tends to skew a tad older. In fact, this debate makes me believe Scorsese is also the frontrunner for Best Director and likely winner of that prize. With that said, the Academy has been historically gun shy about awarding gangster movies not named The Godfather Best Picture. While they made an exception for Scorsese with The Departed, that is largely seen as a make-up after ignoring his greater masterpieces, including wiseguy-centric Goodfellas. Excluding some of Scorsese's lesser films like Casino or Silence, one could argue The Irishman is his most indulgent film. Running at over three and a half hours, its unapologetic refusal to meet modern audiences' shortened attention spans halfway could turn off a voting bloc that has always been wary of the genre. And again, its complete shut out at the Golden Globes suggests disdain for the Netflix business model remains strong in Hollywood.
However, The Irishman showcases the best work in decades by its three core actors, and both Al Pacino and Joe Pesci are likely to be nominated for Best Supporting Actor. In fact, Pesci coming out of retirement to play against type as a quiet mob boss could be a campaign narrative strong enough to upset Brad Pitt in the Best Supporting Actor category (maybe). As for the lead, Robert De Niro is terrific in the film and seemed likely to get nominated for Best Actor when the movie came out (and he probably still will be). But it is no longer a certainty after his snubs at the Golden Globes and especially the SAG. That's a shock, but the movie's chances in Best Visual Effects are not.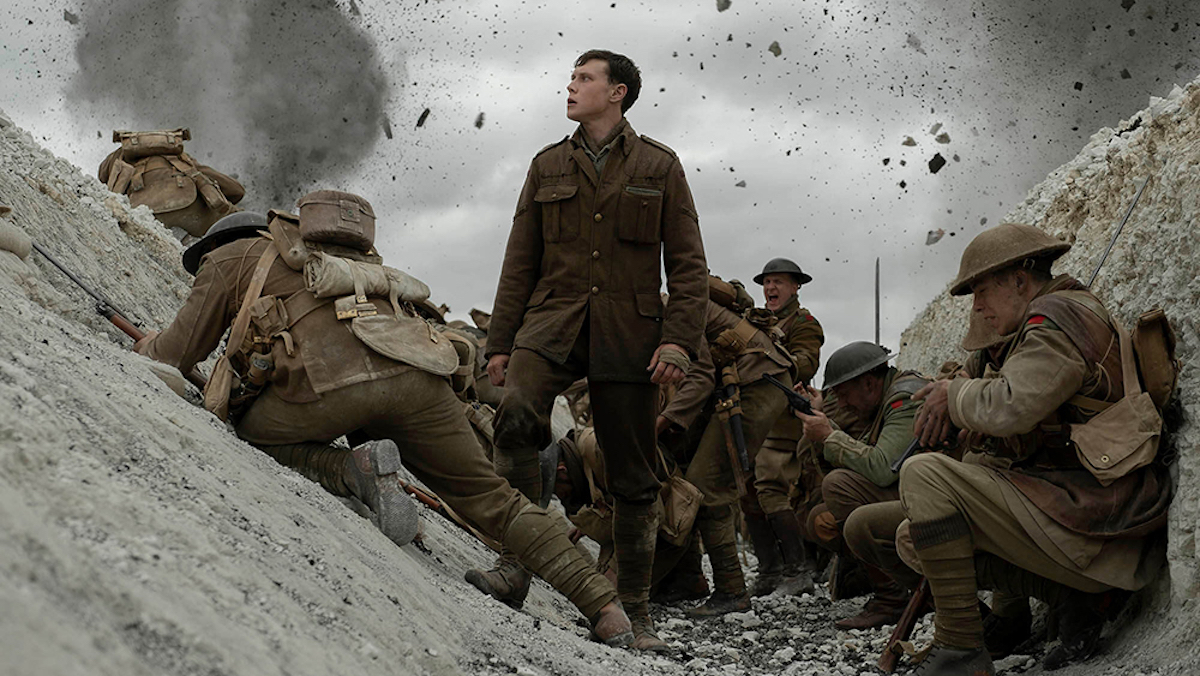 1917
Sam Mendes' World War I epic, 1917, is a technical marvel made only for the big screen. Best Picture Oscars have turned on exactly such visceral power. Set during the bloodiest year of the First World War, the movie offers a microcosm of the Western Front's singular hell as two British Tommies attempt to deliver a vital message before a whole division is ambushed and slaughtered. Filmed to resemble a single uninterrupted shot, 1917 visually evokes a previous Best Picture winner that did the same trick, Birdman. Only Mendes and cinematographer Roger Deakins are far more ambitious here by executing the illusion on an exploding battlefield.
read more: Inside Sam Mendes' One-Shot War Film
Given its Great War earnestness, and the technical craft in achieving this grand epic, 1917 could build a late surge of momentum to come up and win Best Picture. It's already even begun with a Best Picture – Drama win at the Golden Globes. While the Globes are notoriously eclectic in their choices, its win will cause Academy voters to give it a second look. I suspect much still depends though on how audiences—and more importantly the box office—receives the film when it opens in wide release on Jan. 10. If Academy voters still feel gun shy about getting behind Netflix movies, or for that matter Tarantino, this could be a relatively safe alternative, assuming it's perceived as a hit. It will also appeal to crafts voters in the Best Director, Cinematography, and Production Design categories. In fact, I'd expect it to win Best Cinematography, even as Deakins just won his (overdue) first Oscar in 2017 for Blade Runner 2049.
Marriage Story
The last movie on this list that I think has a strong chance of pulling off a Best Picture win is Noah Baumbach's Marriage Story. Like The Irishman, the Academy's wariness of Netflix movies counts against it, but this is an actor-driven piece that offers Adam Driver and Scarlett Johansson the best material of their careers, with a slew of great supporting parts for the likes of Laura Dern, Alan Alda, Ray Liotta, Julie Hagerty, and Wallace Shawn. Actors remain the largest voting branch of the Academy, and such a performance-heavy film will go over extremely well. For this reason, I also place Driver and Johansson as the frontrunners in their respective categories of Best Leading Actor and Best Leading Actress. Laura Dern is also the likely frontrunner for Best Supporting Actress, especially after a career of being overlooked.
Admittedly, a month ago I would've said Marriage Story had even better odds than The Irishman or all the rest, but its snubbing from Best Ensemble at SAG (the guild's equivalent of Best Picture) suggests the adoration may not be as airtight as many first suspected. It further had surprise losses at the Golden Globes in the leading categories, though Laura Dern still took home the Best Supporting Actress trophy. Still, Marriage Story is better tailored to Academy tastes, especially given its insider status as a movie about movie people. Writer-director Noah Baumbach based the story on his own divorce and tells this tragicomic love story as a New York versus Los Angeles passion play, and NYC theater versus Hollywood fairy dust. That navel-gazing approach makes Baumbach a contender for Best Director and, in my mind, the frontrunner for Best Original Screenplay. If it wasn't a Netflix movie, it'd be a lock.
From this point, it is highly unlikely the below could win Best Picture, but the first several probably will be nominated… 
Jojo Rabbit
At this point in the list, we begin considering movies that will likely be nominated for Best Picture but are increasing long shots of actually winning the award. First up is a movie that a month ago I thought was on the bubble, Jojo Rabbit. But that was before it wound up on both the National Board of Review and American Film Institute's Top 10 Films of 2019, and before it gained Best Picture nods from the Critics Choice Association and Golden Globes. And then, most importantly, is the Best Cast nod from SAG. It clearly still has support among the industry even after a mixed critical reception. Given its heartfelt message about love and tolerance told in the backdrop of World War II and the Holocaust–and given that Fox Searchlight is a master at Oscar campaigning–it will very likely remain in the Best Picture conversation all season.
read more: Taika Waititi on Using Comedy to Fight Fascism
However, while writer-director Taika Waititi swings big in this film, his depiction of an imaginary Adolf Hitler helping raise a lonely little boy is something of a whiff. The heart of the film is strong, but it's also a bit treacly. Then again, the similarly themed Life is Beautiful was far more saccharine 21 years ago and still gained a lot of Oscar love, so that may not be a detriment in the long run.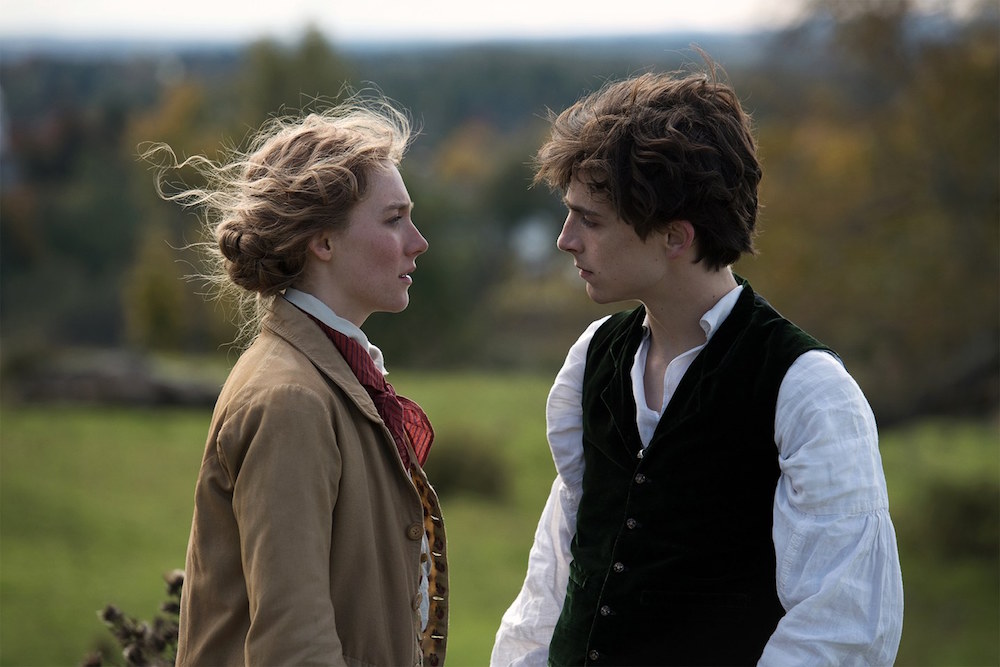 Little Women
Greta Gerwig's fresh reimagining of Louisa May Alcott's classic novel is a delightful follow-up to Lady Bird, which previously earned Gerwig Best Picture and Best Director nods, and this film will likely repeat the trick by gaining the same nominations. One imagines the Academy might even feel compelled after the Hollywood Foreign Press Association at the Golden Globes, again, snubbed any women from Best Director or Best Screenplay nominations. Sigh.
read more: Florence Pugh Comes to Amy March's Defense
With that said, the movie is at least the fourth major Hollywood adaptation of the novel, and that excludes the many times it's been told on television. That repetitive familiarity will probably keep it from being a major contender for Best Picture. Still, Saoirse Ronan is likely to get a Best Actress nomination, and I suspect Florence Pugh will earn her first nomination in the Best Supporting Actress category. I also expect it to pick up a slew of nominations that include Best Adapted Screenplay, Costume Design, and Production Design.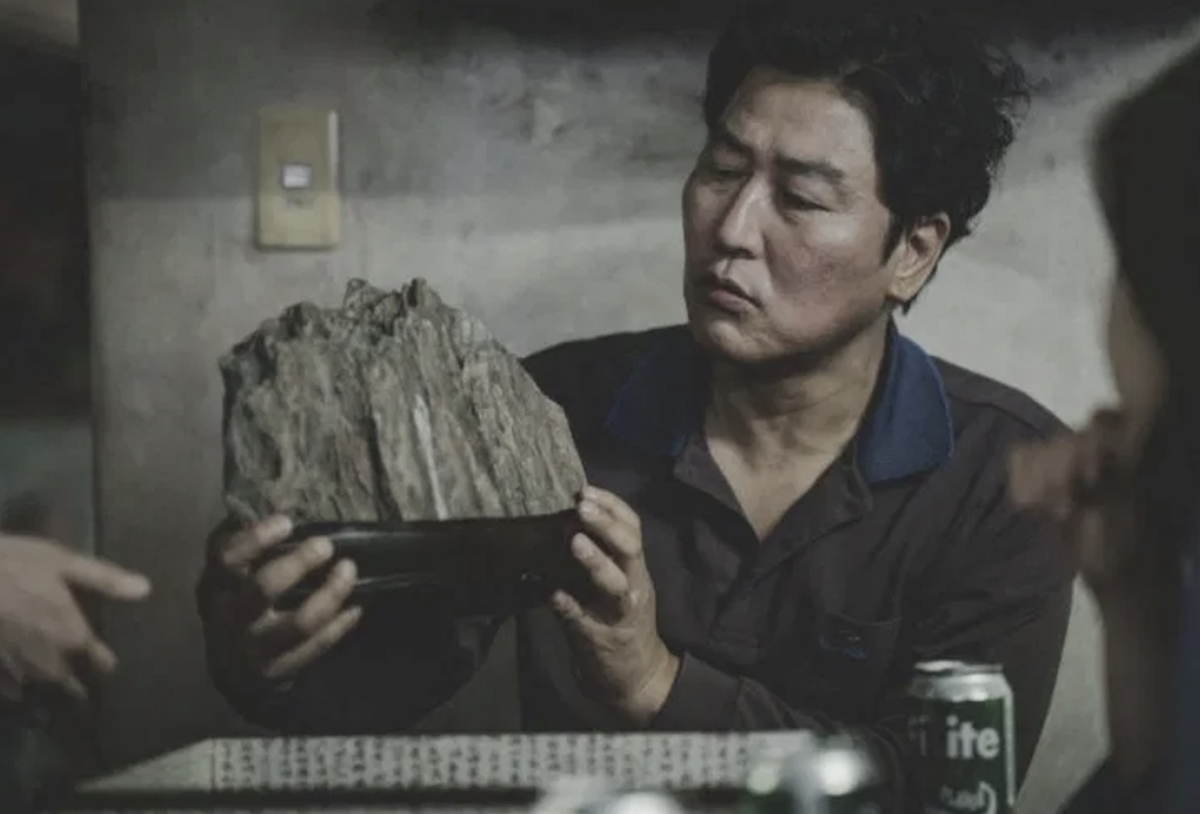 Parasite
Parasite is going to win the Best Foreign Language Film Oscar. That is almost a given for this Bong Joon-ho masterpiece about class. Effortlessly blending comedy, drama, and a heightened sense of tragedy, this is the highest order of filmmaking. With enough critical support, it could break into the larger Best Picture category. Admittedly, for a foreign language film, this is a rarity. In this century alone, it has only happened four times, and two of those instances were helmed by directors who'd already won Best Director Oscars (Clint Eastwood's Letters from Iwo Jima and Alfonso Cuarón's Roma). But Parasite is good enough to defy history, especially if critics groups refuse to let the film fall out of the Best Picture conversation. That said, even a Best Picture nomination would be the win, even if it has a decent shot at a Best Original Screenplay nod and a longer one for Best Director (I suspect Bong will be sadly ignored in that category though).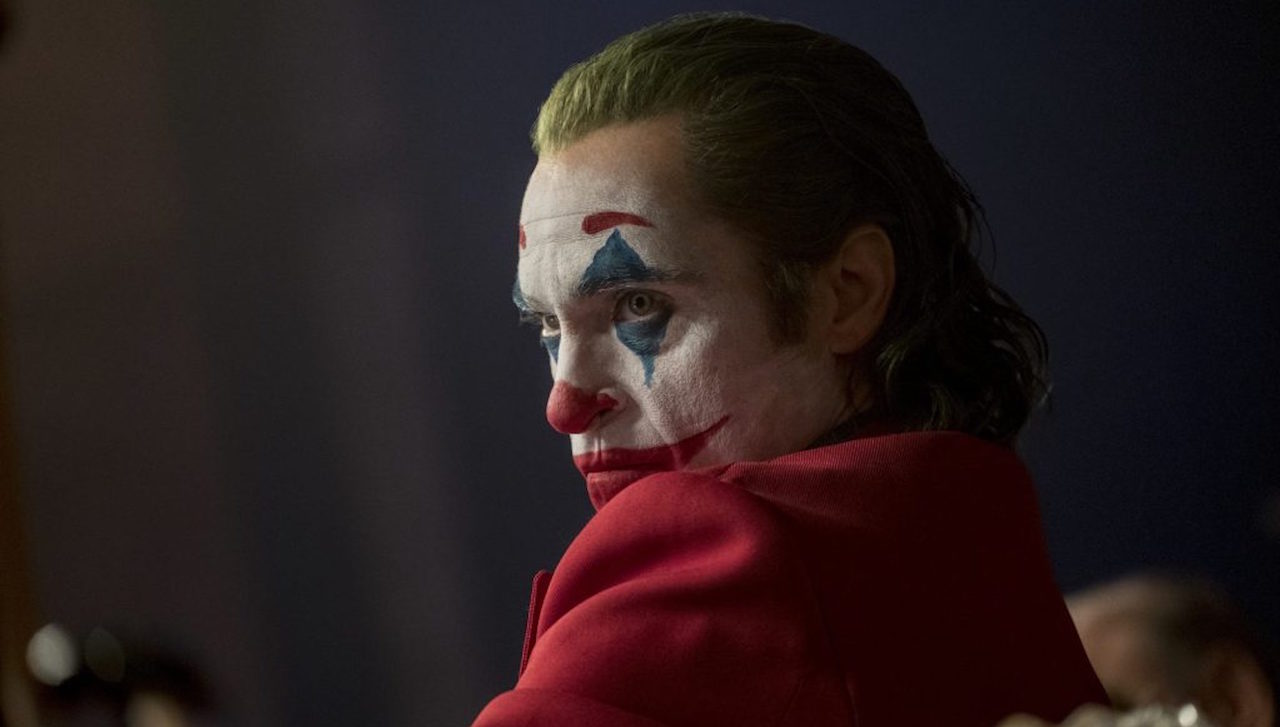 Joker
Let's just make it clear now: in all likelihood, Joker will be nominated for Best Picture. Despite its divisiveness among film critics, it is a gritty R-rated drama that got audiences who normally only see CGI fistfights to turn out in droves. Earning $1 billion on a $55 million budget guarantees this to be the second superhero-related movie to earn a Best Picture nod. Nevertheless, I don't see it winning.
read more: Joker – Complete Reference and Easter Egg Guide
Beyond social media politics, the film is fairly derivative of superior Martin Scorsese movies of yore, including Taxi Driver and The King of Comedy. For that reason, I also don't expect Todd Phillips to sneak into the Best Director category. But that doesn't mean it will go home empty-handed. In fact, the actor most likely to beat Adam Driver for Marriage Story is Joaquin Phoenix giving a career-defining turn as the Joker. It wouldn't be the first time the Clown Prince of Crime won a method actor a little gold man. I also wouldn't be surprised to see Todd Phillips and Scott Silver winding up in the Best Adapted Screenplay category.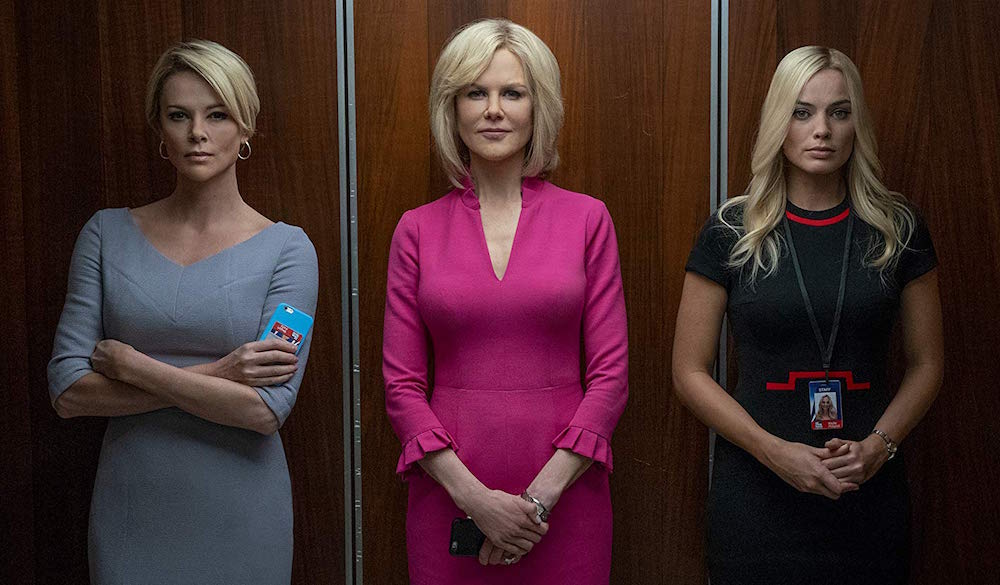 Bombshell
While the reviews are also divided on this one, Bombshell should play well to Academy voters. Jay Roach's latest drama that documents liberal nightmares after Game Change's depiction of the rise of Sarah Palin and Trumbo's account of the Hollywood Blacklist, Bombshell is about our #MeToo movement, pinpointing the dam breaking at Fox News, of all places, during the rise of Donald Trump. Also an effective evisceration of Fox News' role in Trump's ascendance, the movie will make liberal viewers' blood boil, including those who decide Oscar winners. It is also a topical dramatization of a lecherous casting couch (here embodied by a slimy John Lithgow as Roger Ailes rather than a Hollywood producer).
read more: How John Lithgow Became Roger Ailes in Bombshell
While its on-the-nose quality might divide critics, and will more than likely keep it from winning Best Picture or being nominated for Best Director, I think a Best Original Screenplay nomination for Charles Randolph is a strong possibility. Meanwhile Charlize Theron would be a lock for Best Actress if she didn't already have an Oscar. For that reason, I think Scarlett Johansson still pulls ahead, but Theron's eerie transformation into Megyn Kelly could upset, and will definitely win Best Makeup. Margot Robbie will also earn her second Oscar nomination in the Best Supporting Actress category, with a win not outside the realm of possibility.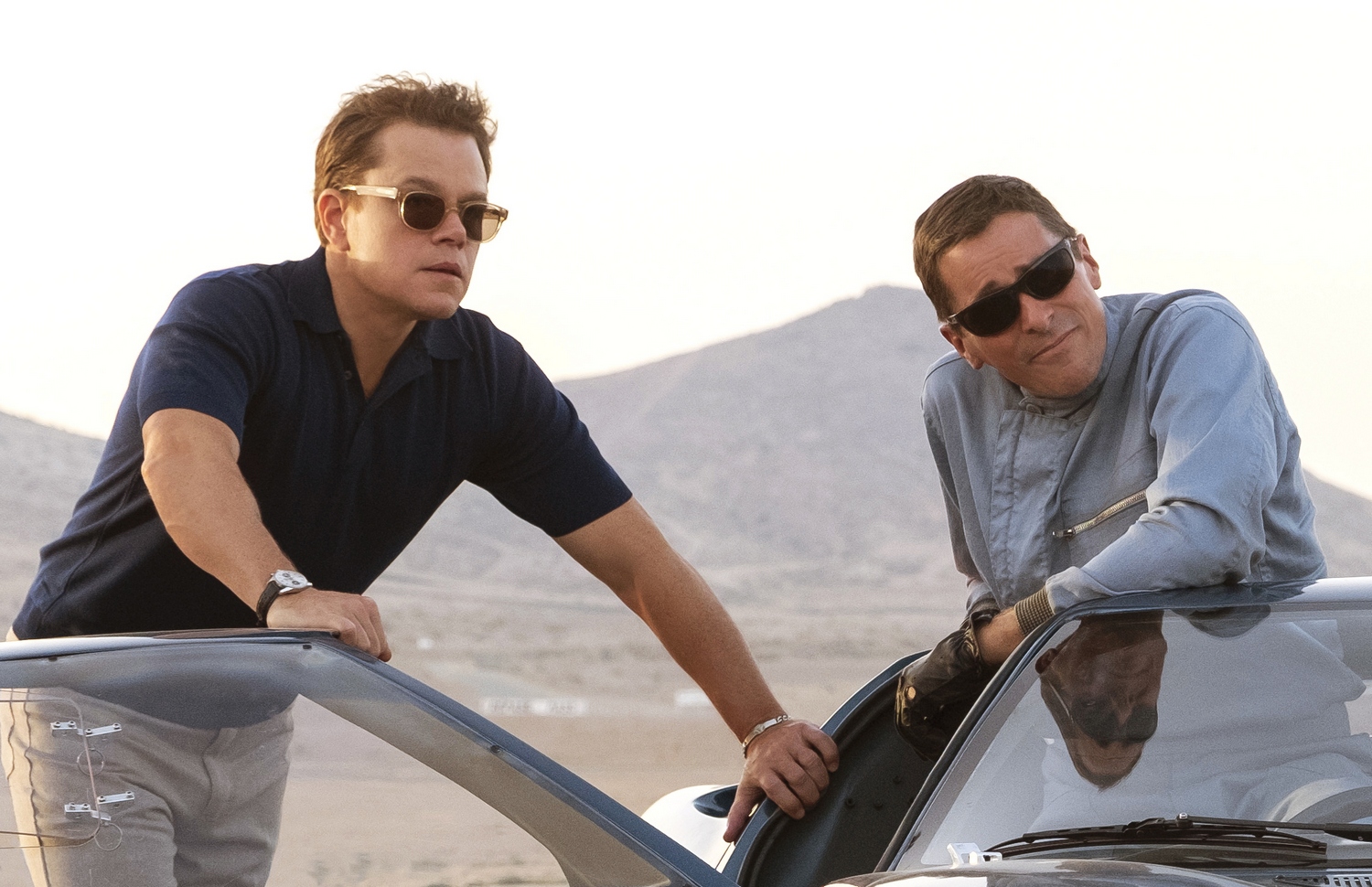 Ford v Ferrari
They rarely make 'em like this anymore. And that might be one of the strongest appeals of Ford v Ferrari. An old school Hollywood drama that would've appealed to moviegoers just as easily in the '50s or '60s as it does in the 2010s, that elusive timeless quality achieved by James Mangold should also appeal to Oscar voters, as will the fact it's a winner, earning $150 million and counting. It could potentially be one of the bottom five to six films nominated for Best Picture, though Best Actor is far too competitive for either Christian Bale or Matt Damon to gain entry.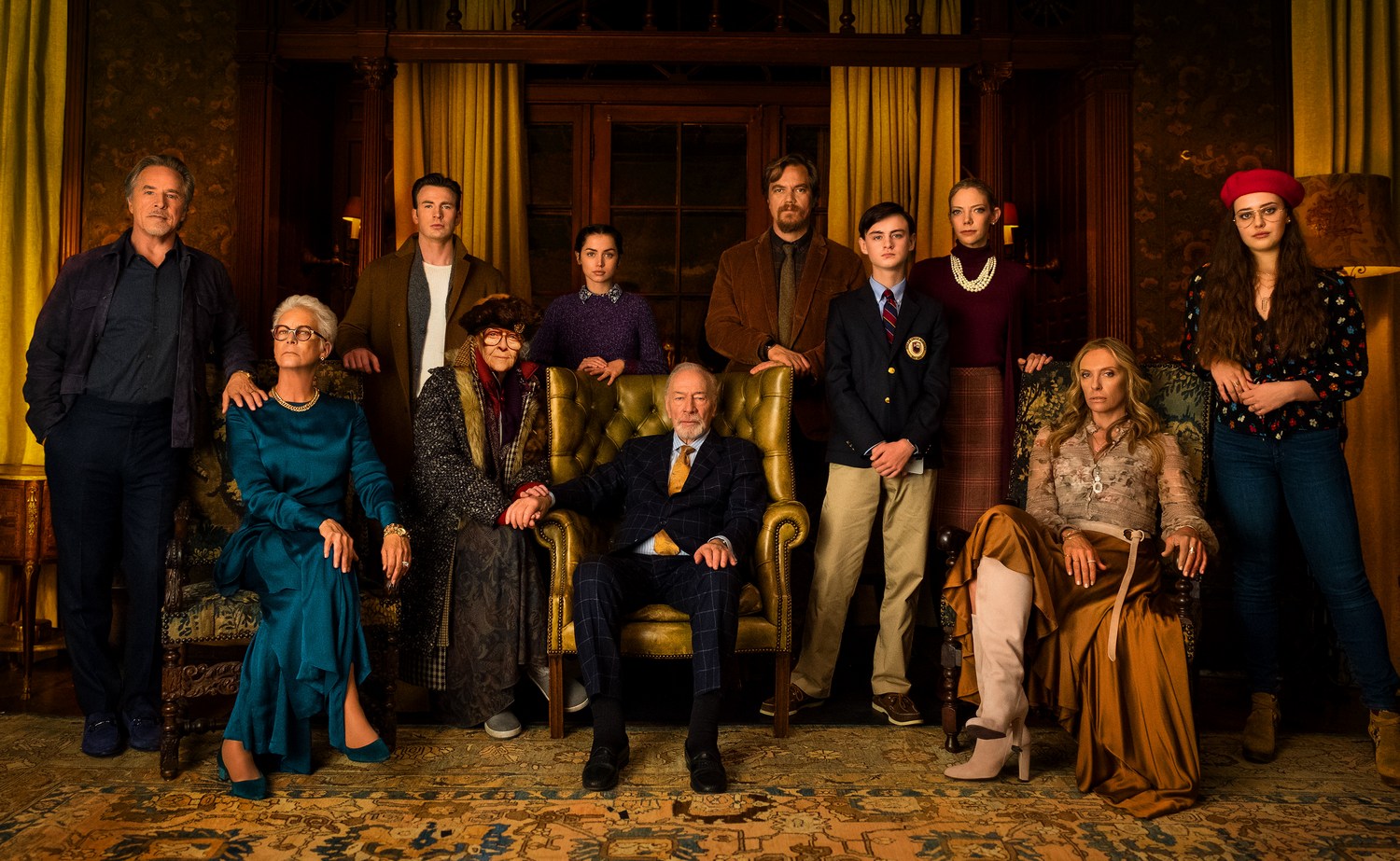 Knives Out
This is what I would argue is the most entertaining movie of 2019. A perfectly designed puzzle box that is equal parts surprising and hilarious, Rian Johnson's Knives Out turned out to be the surprise sleeper hit of the holiday season, so it could just as easily surprise as a dark horse Best Picture nominee. I certainly hope it is nominated, and it has added pedigree given its subversive political subtext involving Ana de Armas' movie-stealing Marta. All things considered though, it could just be recognized in the Best Original Screenplay category, where it'll be a shoo-in for nomination, and miss the Best Picture slot. Even the critics in the CCA turned a blind eye at it in their top race. Here's to hoping though.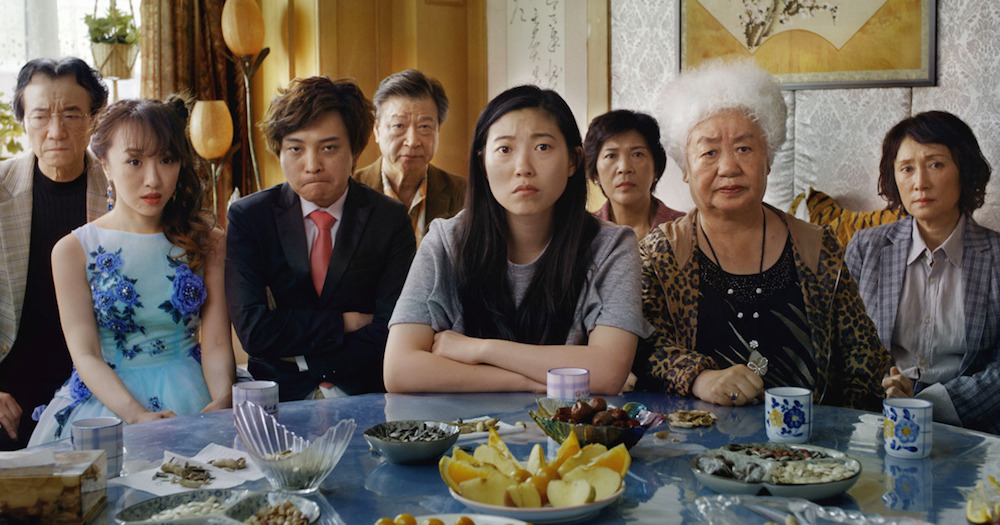 The Farewell
One of the sleeper indie hits of the summer, Lulu Wang's The Farewell is an illuminating portrait of culture clash felt by those who actually live it. The story of a young woman who grew up in America with idyllic memories of her childhood and grandmother in China, the film depicts an anguish that transforms into heartwarming good cheer. Such is the experience of Awkwafina's Billi, who goes to China to say goodbye to her terminally ill grandmother, who in accordance with tradition has been kept oblivious to her condition. It will definitely earn Wang a Best Original Screenplay nomination and possibly a Best Director nomination. Awkwafina will also probably get a Best Actress nomination, although there will be stiff competition from some of the below contenders.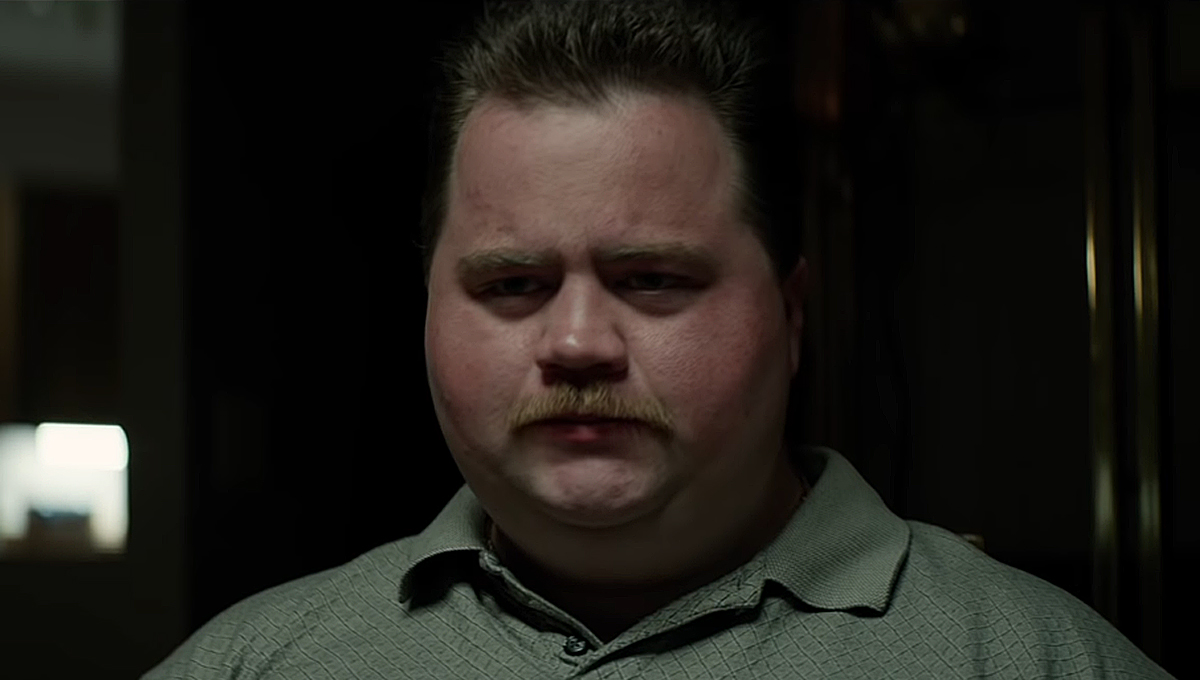 Richard Jewell
The Academy loves Clint Eastwood. He might have fallen in their estimation some after talking to a chair, but he's won multiple Best Picture Oscars and according to many critics, including our own, he has made his best movie in years with Richard Jewell. Having not seen it yet myself, I am still viewing it as more of a dark horse in getting a Best Picture nomination simply because it is implicit why conservative-leaning Eastwood would feel compelled to make a movie right now about the media and government unfairly smearing an innocent man.
However, the fact remains that Richard Jewell was indeed an innocent man smeared by the government and media, and Eastwood apparently tells that story with conviction and power. I could see it losing out to more popular, box office friendly films like Knives Out and Ford v Ferrari, but it already made it on the AFI list, so don't count it out.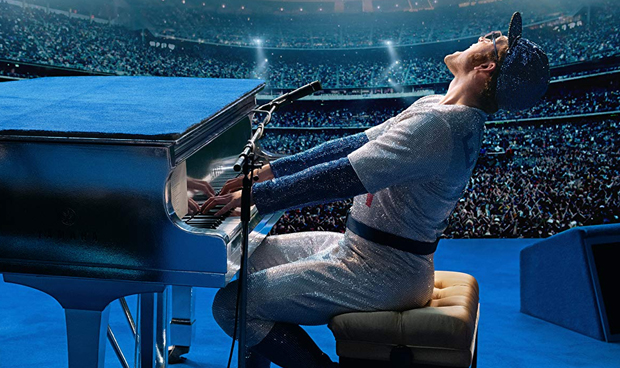 Rocketman
Rocketman is a formulaic musical biopic, but one that does the clichés better than most by leaning into the "musical" label with free-flowing, non-diegetic musical numbers. For that reason alone, it is far better than 2018's mediocre Bohemian Rhapsody, which incredulously sneaked into the Best Picture category. Rocketman is also a hit thanks to its jukebox music, but much less so, earning about $200 million worldwide versus the Queen movie's $900 million. That combined with its more distant release date of Memorial Day weekend prevents this from being a lock for a Best Picture nod. I wouldn't be surprised if it just misses out on Best Picture, and I also don't see it competing much elsewhere beyond some technical categories and Best Song.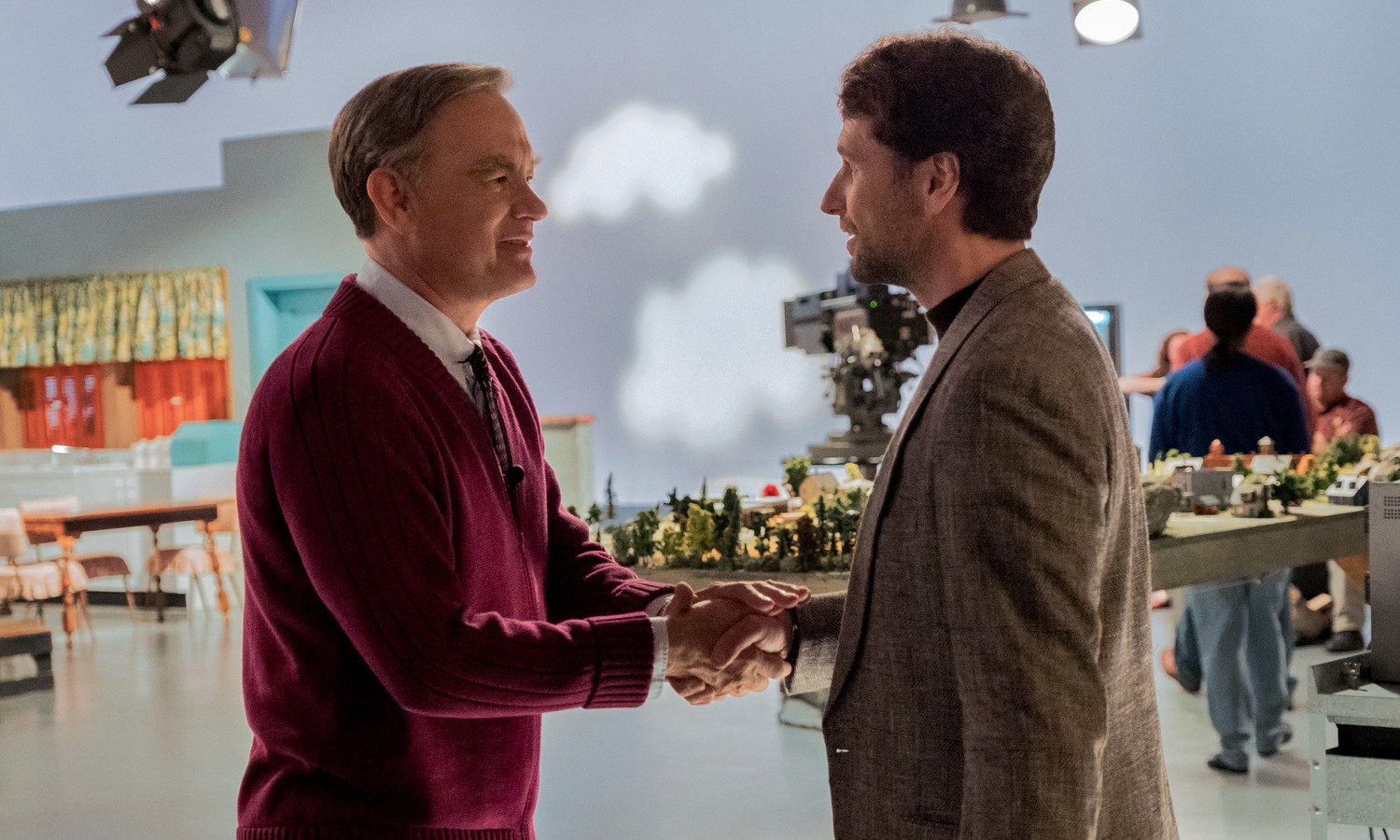 A Beautiful Day in the Neighborhood
An earnest and sentimental biopic about Mister Rogers (that isn't focused on Mister Rogers), A Beautiful Day in the Neighborhood looks like Oscar bait from the outside. Fortunately, director Marielle Heller makes it better than that… if only just. Despite early critical raves, Heller's authentic lens makes the movie work but it doesn't fully overcome its schmaltzy screenplay. Given Heller's superb Can You Ever Forgive Me? was denied a Best Picture nod in the less competitive 2018, I think this will also just barely miss the Best Picture cut. Still, I wouldn't be shocked if it got a Best Adapted Screenplay nomination, and Tom Hanks being nominated in the Best Supporting Actor race is a given.
Uncut Gems
This grueling exercise in tension and elation will play well all awards season with critics and independent-minded voting groups like the Spirit Awards. The Safdie Brothers just won in the Best Director category at the New York Film Critics Circle. However, it might be too weirdly edgy for traditional Oscar tastes. It is a long shot for Best Picture and Best Director, but it has better odds for dark horse nods than it's currently being given credit for. And I do think Adam Sandler could surprise by sneaking into the fifth Best Actor slot, but his absence from the SAG equivalent is telling.
read more: Uncut Gems – The Real Noir in Adam Sandler's Classic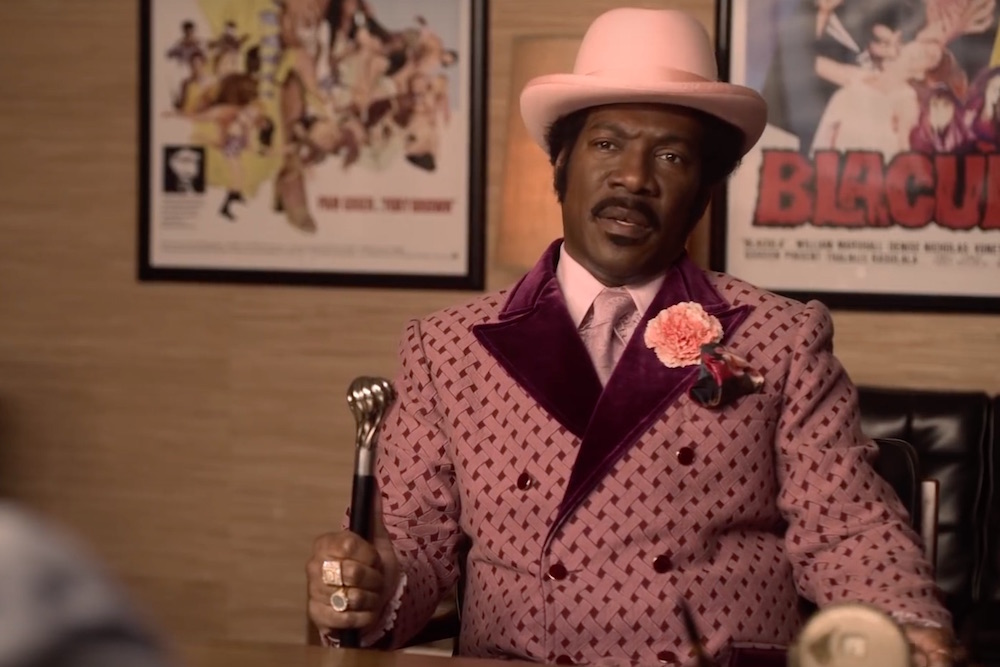 Dolemite is My Name
This is a very charming comedy. It's also another Netflix original movie in a year stuffed with more competitive ones. For that reason, I unfortunately think it will be ignored by many Oscar voters. It would add some needed diversity to the Best Picture race, but as the subject matter is about amateur black filmmakers making an amateurish Blaxploitation movie, I don't see many of the older Academy voters getting on board. Granted the Academy did give Ed Wood a Best Supporting Actor Oscar for covering similar ground, but Ed Wood and Bela Lugosi were of course white (and Lugosi was a well-known screen legend). At best, Eddie Murphy dethrones Banderas for the fifth Best Actor slot and keeps Adam Sandler out. And Murphy is excellent in this movie.
Hustlers
Lorene Scafaria's crime drama came out and surprised everyone—including box office prognosticators—when it took the world by storm last September. Only shot earlier this year, this quick turnaround indie turned out to be one of the year's highlights. It also features a career best performance by Jennifer Lopez as a stripper turned criminal mastermind that is sure to land Lopez her first Oscar nomination in the Best Supporting Actress category. There is even enough buzz around it to suggest she could win, though she'll have to get through Laura Dern and Margot Robbie to do it—it's a strong enough role to do it. I am less certain that transfers to a Best Picture nomination, but expect to see Scafaria in the Best Adapted Screenplay category.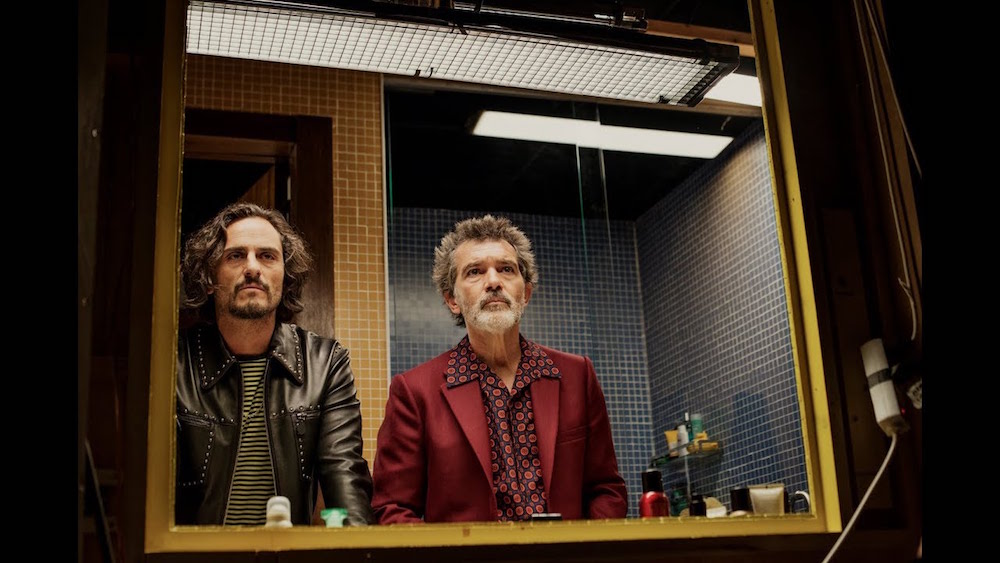 Pain and Glory
Another foreign language film that some are hoping will break out of its traditional category, Pain and Glory is a much longer shot for Best Picture that I just don't see happening. However, Antonio Banderas turning in another smoldering performance, this time as a conceited movie director, will catch the eye of Academy voters with its power and navel-gazing self-awareness. If Banderas and his awards campaign can keep Adam Sandler and Eddie Murphy at bay, the fifth slot is his.
The Two Popes
Given that Marriage Story and The Irishman are already locks for a Best Picture nomination, I find it highly questionable the Academy will award a third Netflix original movie with a Best Picture nomination. That being said, word is The Two Popes is a delightful dramedy about Pope Francis (Jonathan Pryce) and Pope Benedict (Anthony Hopkins). I think the Best Actor category is too competitive for Pryce to get a nomination by the Academy, but Hopkins has a decent shot at being nominated for Best Supporting Actor.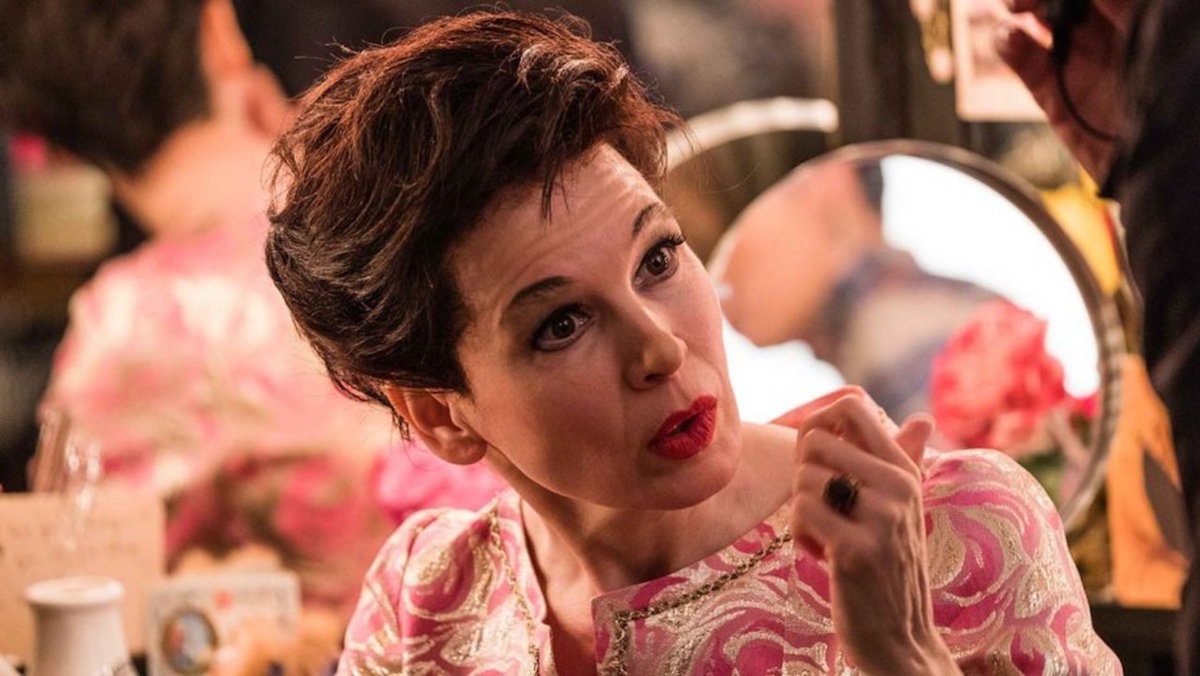 Judy
This biopic about Judy Garland's later years is mostly in contention due to a devastating performance by Renée Zellweger as the girl from Oz. And it is on that performance where it will compete. Zellweger is a definite contender in the Best Actress category, and a few months ago it looked like she would win. Now that more people have seen Marriage Story, that seems less likely as Scarlett Johansson has no Oscar while Zellweger does (the same goes for Charlize Theron's bid). But it is a three-way race between the actors, with Zellweger more likely to upset Johansson. I do not expect Judy to be nominated for Best Picture.
Us
Jordan Peele's follow-up to Get Out will not be nominated for Best Picture. But if the Academy is just Lupita Nyong'o will be nominated for Best Actress. If they were more just still, she'd even be a frontrunner to win the thing, as she had the difficult challenge of playing two characters who keep surprising audiences until the final shot. Her win from the New York Film Critics Circle will certainly help, but to get nominated, she'll have to knock out either Awkwafina or Academy favorite Saoirse Ronan.
The Lighthouse
I would love to see The Lighthouse nominated for Best Picture. A defiantly weird and nearly unreadable narrative from writer-director Robert Eggers, it's as original a movie as you're likely to see in 2019. It is also gorgeous in its black and white photography and square aspect ratio—an effect we haven't seen done quite so vividly since Weimar Republic Germany. However, those combined eccentricities, as well as its keeping one foot in the horror genre, will keep it out of the Best Picture race. Willem Dafoe has a dark horse shot at a Best Supporting Actor nomination though, and Jarin Blaschke will certainly be nominated for Best Cinematography. If it wasn't for 1917, he should even win.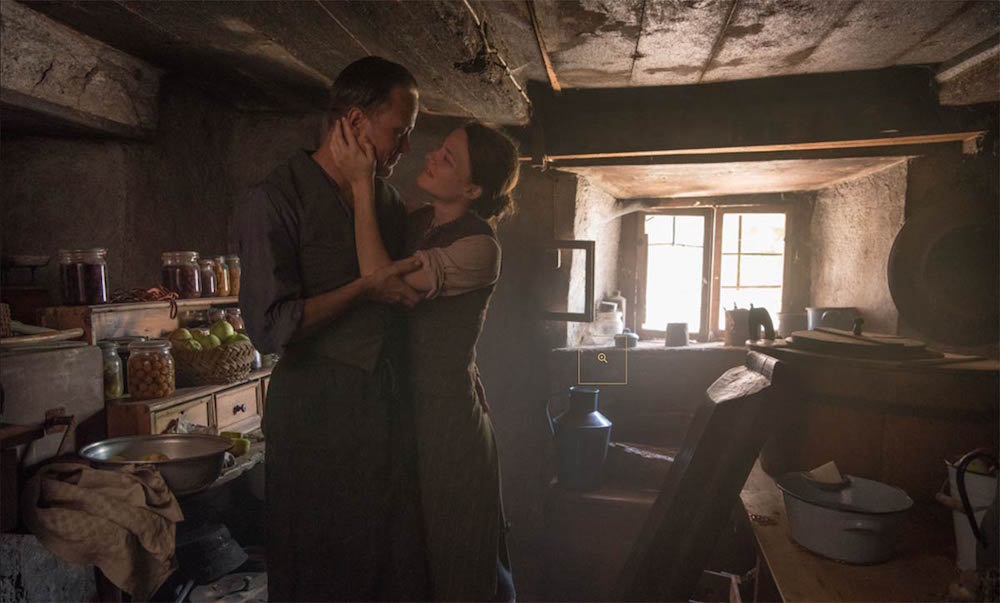 A Hidden Life
Terrence Malick has made a movie about the German who for ideological reasons refused to serve the Third Reich during World War II. Narratively, it sounds like Oscar catnip, but Malick is never so awards-friendly as that. Admittedly, I have not seen this one yet, but I'd be surprised if this film is nominated for any major awards, even with the Oscar-astute Fox Searchlight backing it.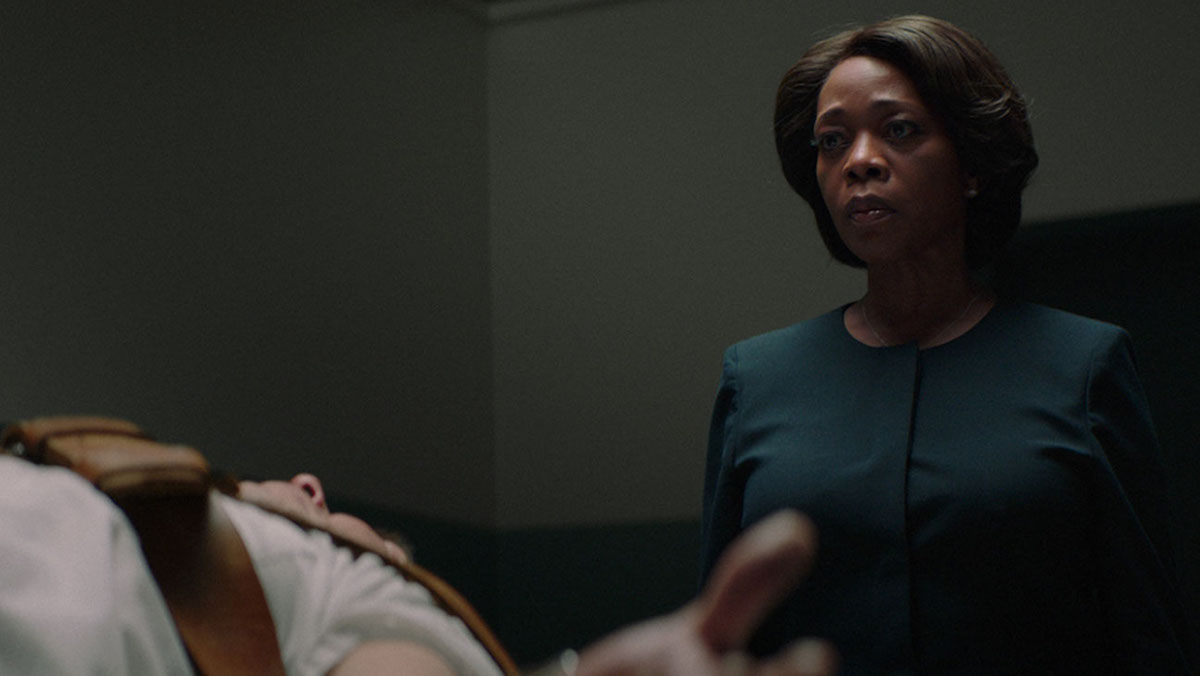 Clemency
Another film I have yet to see, all reports and reviews indicate that Alfre Woodward is phenomenal as a warden who has second thoughts over the executions she's spent a lifetime overseeing at her prison. It is also her performance where the film will compete, but to do so she'd need to displace Saoirse Ronan or Awkwafina, and she'd need to beat out Lupita Nyong'o, all of whom are terrific. Especially Nyong'o.
The Report
Scott Z. Burns' The Report is a scorched earth account of the Congressional report that proved not only the U.S. government practiced torture during the George W. Bush administration, but its claims it produced actionable intelligence from the torture were false… a lie continually spread during the Obama administration. Hence why the CIA and executive branch fought tooth and nail against this report ever being released to the public. It's a harrowing story and told with righteous indignation here thanks to a sweltering performance by Adam Driver. However, I think it is a little too procedural, and angry, to actually get a Best Picture nomination. And the one category where it should really compete, Best Actor, will be a nonstarter with Driver already locked in for a Marriage Story nomination. The one place it could land a nomination is Annette Bening claiming the fifth Best Supporting Actress nomination slot for her work as Sen. Dianne Fienstein.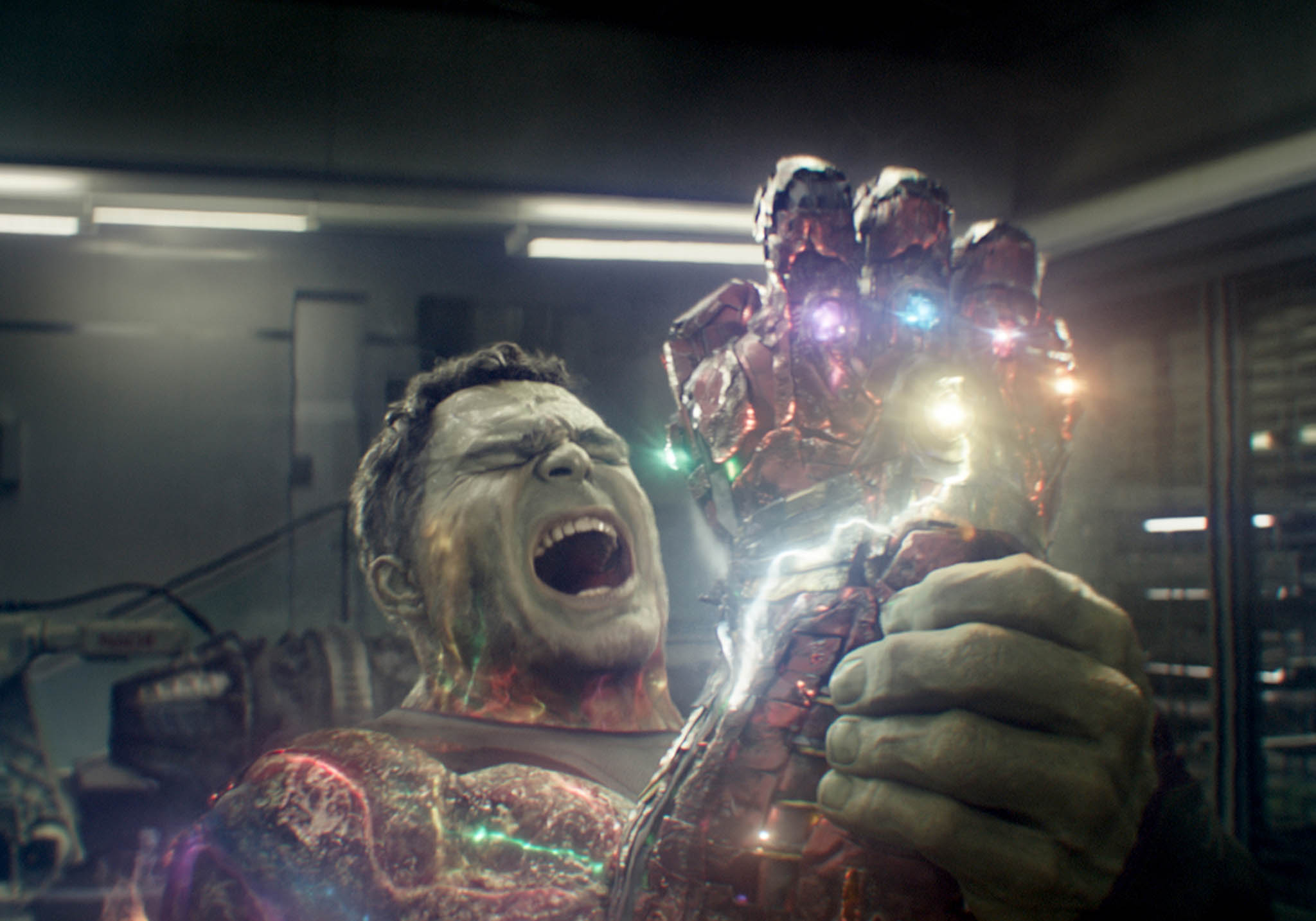 Avengers: Endgame
Ah, the one fanboys everywhere are hoping gets in. Black Panther got nominated last year, right? Sure, but it also had a political and cultural significance missing here, and Joker more than already scratches the comic book movie itch (one with Scorsese's blessing no less). This year, older Hollywood establishment is starting to publicly back Scorsese's view that superhero movies are not serious cinema, and the idea that the Academy owes Avengers Oscar nominations, much less for Best Picture or Best Actor for Robert Downey Jr., simply because they made Disney a lot of money over the last decade rings false. This ain't Return of the King, and Downey splitting his performance with a CGI Iron Man is not going to be nominated. Expect a competitive nod in Visual Effects and maybe a few other technical categories.
read more – Avengers: Endgame Reference and Easter Egg Guide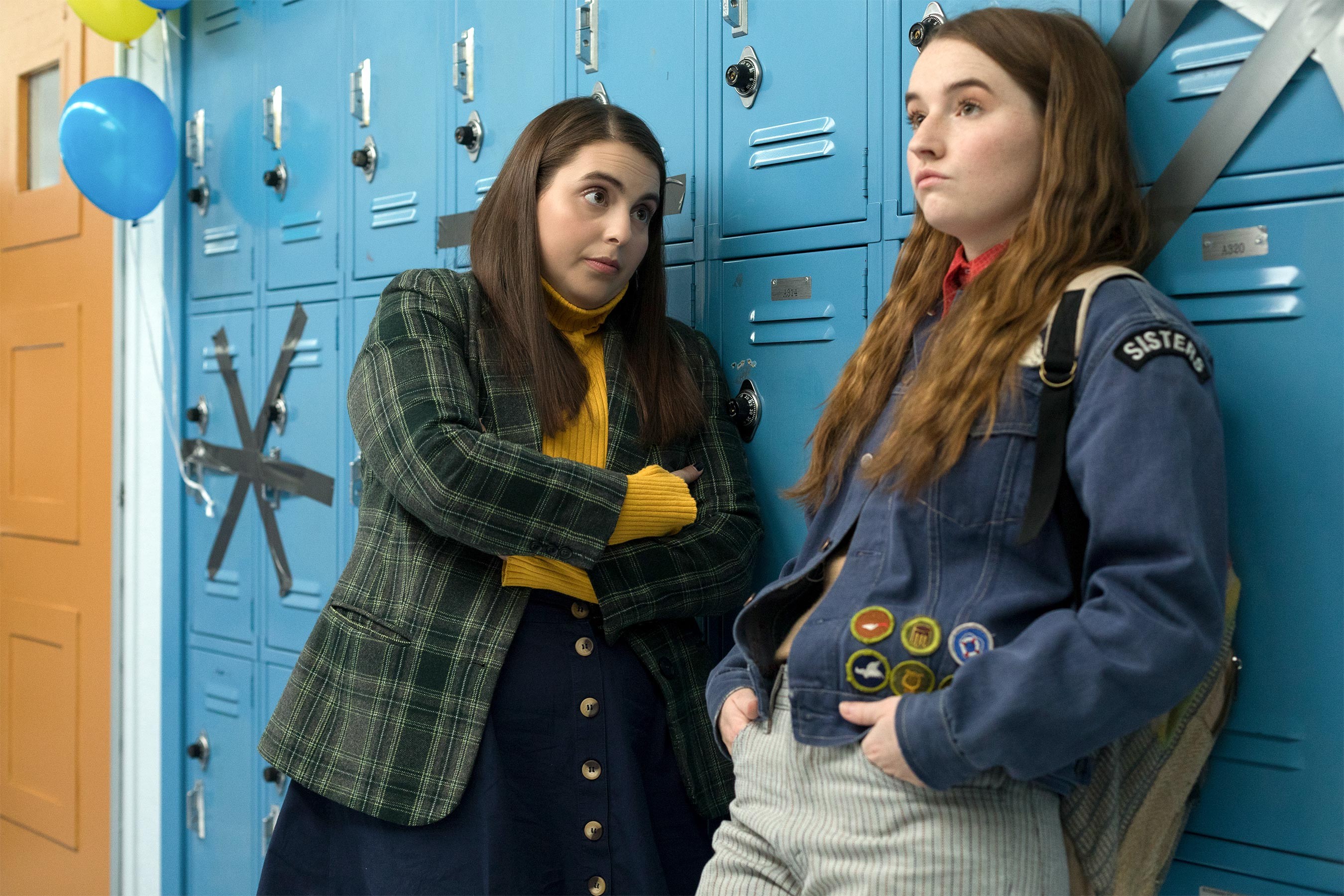 Booksmart
A terrific comedy from Olivia Wilde, Booksmart is probably too raunchy (and familiar) to be a major contender in most categories. But it is also clever enough to be an outside contender for Best Original Screenplay. I for one would be happy to see this unlikely outcome happen.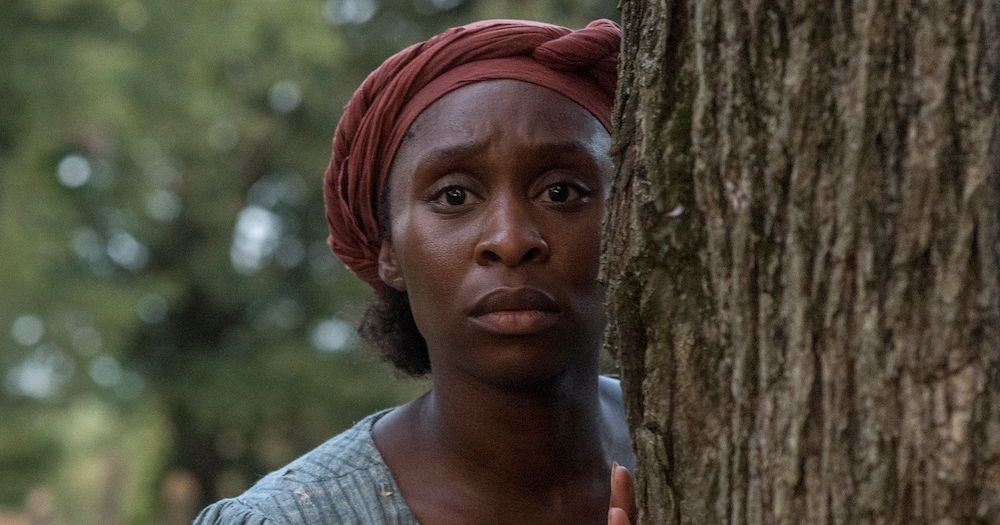 Harriet
This movie did not meet initial awards season hype, leading to the perception that this is a disappointing biopic about Harriet Tubman. It is not going to be nominated for Best Picture, but Cynthia Erivo is fantastic in the film and has an outside chance of getting a Best Actress nomination. I wouldn't bet on it, but she is more than worthy of the nod in the movie.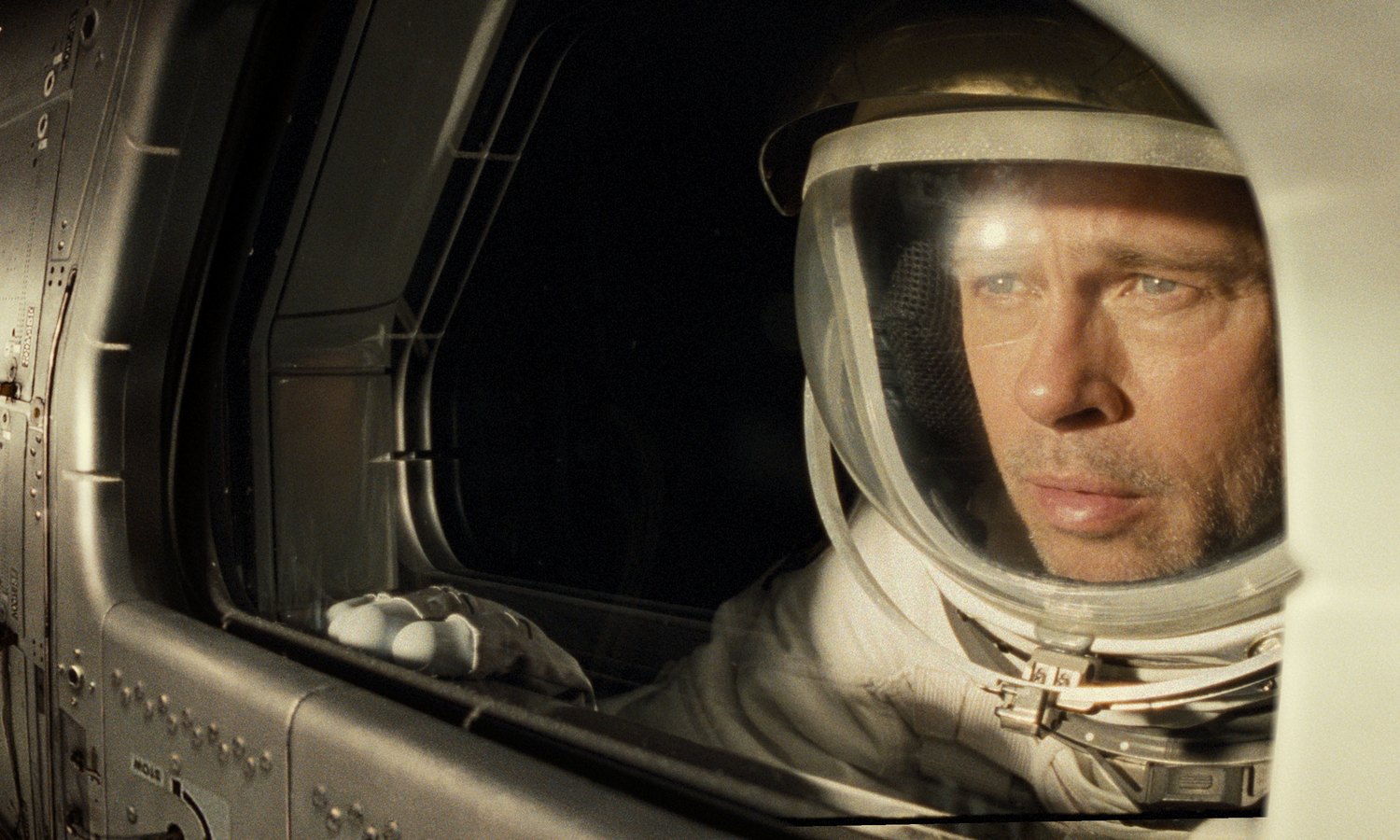 Ad Astra
When this came out in September, there was some shockingly rose-colored predictions that this would be nominated for Best Picture with Brad Pitt gaining a Best Actor nomination. Both of those seem remote now. I see it doing okay in technical categories though, including Best Visual Effects.
David Crow is the Film Section Editor at Den of Geek. He's also a member of the Online Film Critics Society. Read more of his work here. You can follow him on Twitter @DCrowsNest.