Features
No Actor Had a Better Year Than Colin Farrell
Veteran Irish actor Colin Farrell delivered four great performances last year, and one of them may nab him a well-deserved Oscar.
Since beginning his career in the late 1990s, Irish actor Colin Farrell has been on a proverbial rollercoaster. Following a handful of early film and TV appearances, Farrell first gained the attention of Hollywood when he starred in Joel Schumacher's 2000 war drama Tigerland. And his breakout role came in 2002 when he played Agent Danny Witwer in Steven Spielberg's Minority Report. His excellent work, good looks, and onscreen charisma quickly positioned Farrell as a potentially huge leading man. But a string of moderate successes, outright failures, and mixed critical responses with films like Phone Booth, Daredevil, S.W.A.T., Miami Vice, and the universally derided Alexander cooled the actor's jets for a while, while Farrell also rode out some personal relationship drama and a trip to rehab.
He came out the other end of that phase with more managed expectations, transitioning from standard leading man fare to more wide-ranging character roles in films like Cassandra's Dream, the now classic In Bruges, and The Lobster. And he's still balanced those with more mainstream fare like Horrible Bosses, Saving Mr. Banks, and Fantastic Beasts and Where to Find Them.
Now, at the age of 46, Farrell may have had his strongest year yet in 2022, giving four powerful performances in four vastly different movies, with the last of the quartet earning him not just a string of critics' and Oscar precursor awards, but his first shot at the Best Actor Academy Award itself. Easily capable of playing a courageous hero, a grotesque villain, or a sensitive innocent twisted by circumstances beyond his understanding, Farrell is inarguably one of our best working actors and screen presences today. Let's take a look at the work he gave us in 2022.
After Yang
Premiering at the Cannes Film Festival in 2021, this delicate indie sci-fi drama from director Kogonada (Columbus) opened on March 4, 2022 in limited release. Farrell stars as Jake, a husband and father in a vaguely dystopian future whose family is thrown into turmoil when their android companion and caregiver Yang (Justin H. Min) malfunctions. While attempting to get Yang repaired, Jake discovers that the robot has hidden memories of his previous lives, raising questions about whether Yang was actually alive and capable of human emotion.
Farrell is restrained and melancholy as Jake, who gradually awakens to the fact that the companion his family took for granted—and upon whom they had all become increasingly reliant—may have yearned for and even had a full life before being sold to them. The role is easily the most subdued of the four that Farrell played last year, but is still full of rich emotional textures and moments. After Yang was probably also the least seen of his 2022 movies, and should be a title that fans seek out in the future.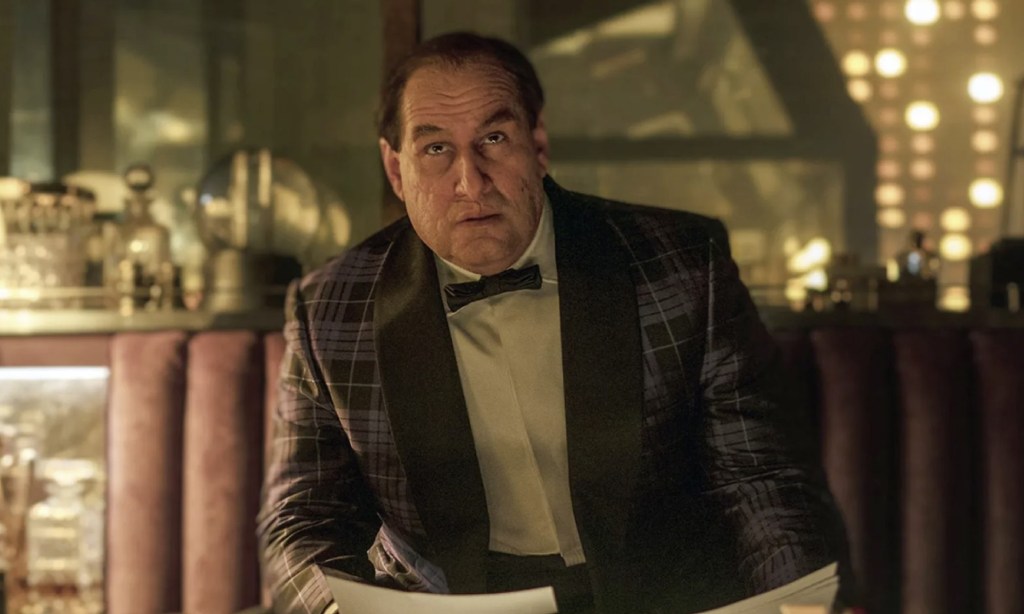 The Batman
Coming out the same day as After Yang—although on considerably more screens and with considerably more fanfare—Matt Reeves's reboot of the Caped Crusader mythos offered possibly the darkest take yet on Gotham City's dark defender, as well as some striking new versions of classic members of the Bat's famous rogues gallery. Perhaps none personified the comic book villain better, and arguably stole the movie, than Colin Farrell's take on Oswald Cobblepot, aka the Penguin.
While the cartoonish '60s TV version played by Burgess Meredith and the ghoulish freak embodied by Danny DeVito in Batman Returns have their fans, we've never seen a Penguin that truly embraces the crime boss roots of the character in the comics. Unrecognizable under superb makeup, Farrell's crass, street-smart Penguin starts out as Carmine Falcone's right-hand man and gradually schemes and calculates his way to the top of the organized crime food chain in Gotham, playing all sides and recognizing Batman as both a threat and a force he can potentially manipulate. Farrell makes this Cobblepot both larger-than-life and menacing, and for our money, his Penguin is the definitive one.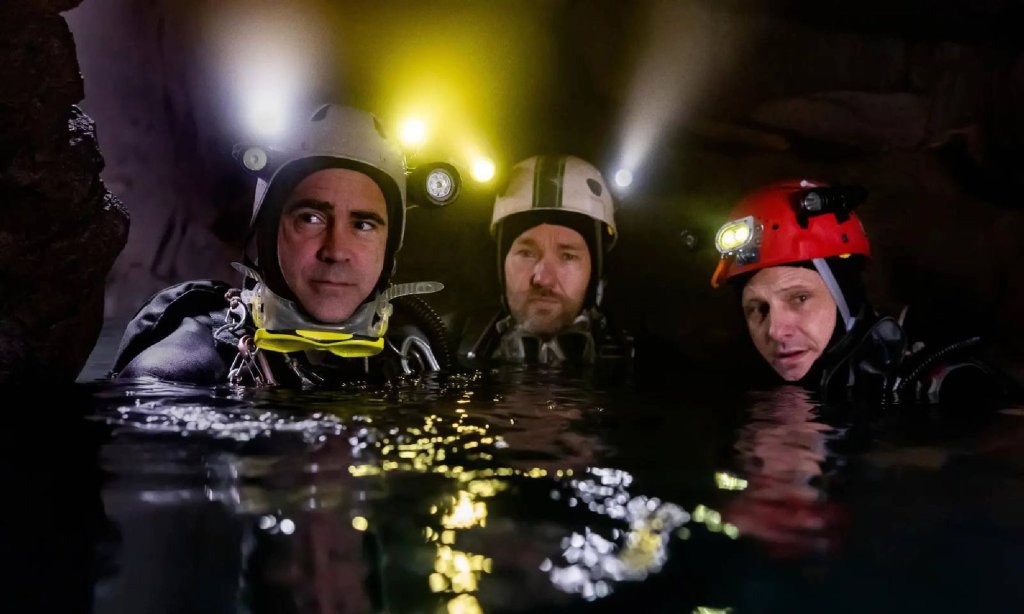 Thirteen Lives
Launching a brief run in theaters at the end of last July before premiering on Prime Video on Aug. 5, Ron Howard's Thirteen Lives seemed at first glance to be redundant: this dramatization of the 2018 Tham Luang cave rescue—in which 12 boys and an assistant coach from a northern Thailand soccer team were extracted from a flooded mountain cave system after being trapped for two weeks—had already been preceded by a documentary called The Rescue, with Netflix preparing its version as well. But Howard's film, while pedestrian in spots, turned out to be quite a gripping recreation of the events, with Farrell and Viggo Mortensen headlining as the two British divers who led the rescue operation.
The film offers some perfunctory backstory for both men, but that is more or less forgotten once the operation begins. Farrell is credible and believable as John Volanthen, a professional diver and rescuer undertaking an incredibly dangerous mission who remains calm and resolute throughout the crisis. Both Farrell and Mortensen underplay a bit, allowing the gravity of the mission and the team effort to take center stage instead of showy individual heroics. It's not a great film, but a worthy one, and coming after his widescreen villainy in The Batman, it offers a nice snapshot of Farrell's range.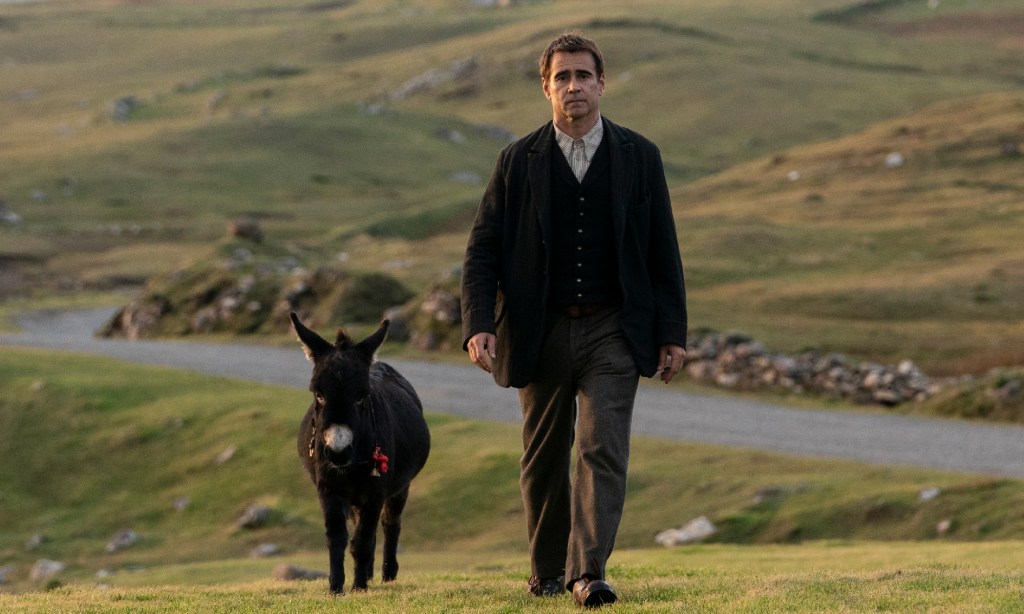 The Banshees of Inisherin
We don't think Farrell has ever been better than in his third collaboration with writer-director Martin McDonagh, following In Bruges and Seven Psychopaths. Farrell plays Pádraic, a kind, warmhearted, if somewhat simple, man who lives with his sister (Kerry Condon) on the island of Inisherin off the coast of Ireland circa 1923. Pádraic is utterly flummoxed one day when his best friend and regular afternoon pub partner, Colm (Brendan Gleeson), abruptly informs him that the friendship is over because Colm finds Pádraic to be dull. Pádraic becomes desperate to understand Colm and salvage their relationship, even as the breach escalates to acts of petty violence and mean-spiritedness.
One of the best films of 2022, McDonagh's rich, tragically comic drama examines mortality, memory, masculinity, and tolerance through the prism of its two heartbroken lead characters. Pádraic's fall from cheerful, well-liked, and happy-go-lucky local fixture to grief-stricken, hard-hearted cynic is deeply distressing, with Farrell skillfully and poignantly handling the transformation of an innocent soul crushed by events that he can't quite comprehend. Both Farrell and Gleeson are brilliant, as are Condon and Barry Keoghan as a troubled local boy, with all four deservedly nominated for Oscars.
While the others may not walk away with the Best Supporting prizes on Oscar night, we're rooting for Farrell to take home the gold for Best Lead Actor. The Banshees of Inisherin may be the high point of his career to date, and winning would cap off a year of marvelous performances that he, and we, are likely to remember for a long time.