News
New trailer: the animated film to see in 2014, The Boxtrolls
This looks wonderful: it's the new trailer for Laika's upcoming animated feature, The Boxtrolls...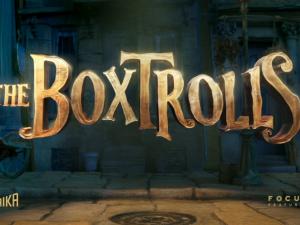 A week or two back, we ran down the must-see animated movies of 2014, and coming in at the top of the list was the latest project from Laika. Laika is the firm behind Coraline and ParaNorman, and it has a brand new stop motion animated movie coming next year.
That project is the stunning-looking The Boxtrolls, and you can get an idea of how the movie is shaping up in this new trailer. It's a trailer that captures just a little of the craft, genius and skill that goes into making such a movie.
The Boxtrolls, which tells the story of an orphan who is raised by subway creatures, is heading to cinemas in September 2014. It would be fair to say that we cannot wait to see it. Just take a look at this…
Like us on Facebook and follow us on Twitter for all news updates related to the world of geek. And Google+, if that's your thing!