News
New trailer for R-rated comedy, We're The Millers
The trailer for We're The Millers, the new film from the director of Dodgeball. Features a Bane gag, too...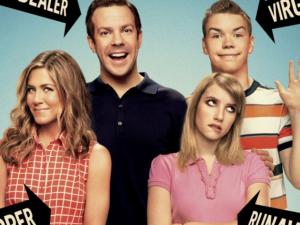 Arriving in cinemas in August in the US is We're The Millers, a movie starring Jennifer Aniston, Jason Sudeikis, Emma Roberts and Ed Helms. It's from Rawson Marshall Thunder, who directed Dodgeball, and it tells the story of a fake family, who are put together to help move weed over the US border from Mexico.
Aniston plays a stripper in this one (something the trailer leaves you in, er, little doubt about), while Sudeikis is a dealer. And the guts of it look to be a road trip.
This trailer is a red band one, so as always, if you're underage, then please don't click on it. We know you listen to us when we ask that politely. Without further ado, see what you make of this…
Like us on Facebook and follow us on Twitter for all news updates related to the world of geek. And Google+, if that's your thing!