News
Movie Theater Owners: 'We're Not Going to Be There' in a Year
The president and CEO of the National Association of Theatre Owners offers dire warning if people think movie theaters can stay closed until there's a vaccine.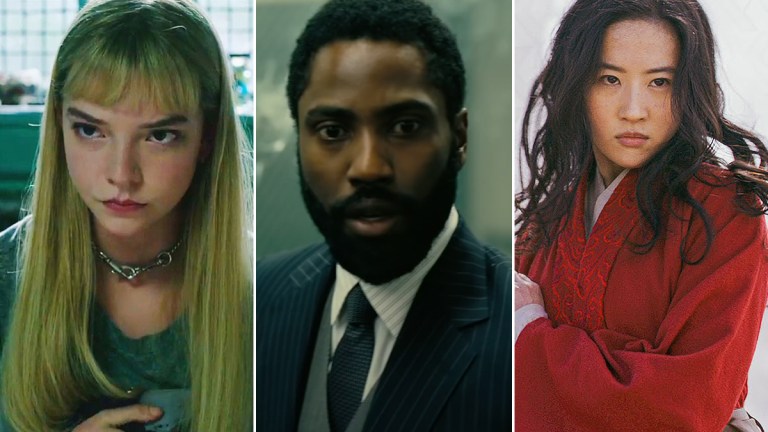 The delay of Christopher Nolan's Tenet this week was dire news for movie theater owners around the world. While Warner Bros. and Nolan remain committed to getting that movie out to international movie theaters, potentially as soon as the end of August, its indefinite delay in the U.S. has triggered a new wave of similar pushbacks, including Mulan's indefinite delay and Paramount Pictures' A Quiet Place Part II and Top Gun: Maverick abandoning September and December, respectively.
On the one hand, when looking at the grim new data emerging from a surging coronavirus pandemic in the U.S., this seems unavoidable, but on the other the movie theater industry is being pushed further to the brink. Take AMC Theatres, which is the biggest movie house chain in North America. The company has pushed back its reopening in concert with each of Tenet's delays, first aiming to reopen its doors by July 15 and then July 31. Now the company is trying to make it to late August, which may be in line with rumors that Tenet could have some form of a U.S. release in September. This reticence from Hollywood studios is not sustainable, according to John Fithian, president and chief executive of the National Association of Theatre Owners (NATO).
While speaking with The Los Angeles Times, the leader of the biggest trade organization of movie exhibitors in the United States offered a dire warning for those thinking movie theaters can linger on in closure until mid 2021 or later, waiting on a widely available vaccine to be distributed.
"If the answer is, 'We're going to wait until 100% of theaters are open,' we're not going to be there until a year from now when there's a vaccine," Fithian said. "This is existential for the movie theater industry. If we go a year without new movies, it's over."
It is a somber prognosis and one aimed more squarely at Hollywood studios than the audiences who frequent their films. Speaking just as much about the international markets as the North American ones, Fithian was referring to the desperate need for new (and highly demanded) content around he world. Even in the U.S., hundreds of theaters are slowly beginning to open their doors at varying levels of limited capacity. But with no new Hollywood films, there is relatively little turnout for old classics playing on repeat. And considering European governments have done a better job than the U.S. at curbing the rate of COVID-19 infection—and international markets can make up to two-thirds of the grosses for a movie like Tenet—Fithian is arguing for studios to maintain their current release dates for movies slated in August and beyond.
Of course since NATO made these comments, A Quiet Place Part II left September and Disney has signaled Mulan may not open in 2020.
There is something to be said about movie theaters pursuing new safety procedures to protect customers. Alamo Drafthouse founder Tim League published a message on the company's website that pledged their cleaning techniques and services make the Drafthouse "safer than a supermarket." And that might be true—assuming everyone keeps their masks on. They're probably safer than bars and restaurants that have reopened indoor dining throughout the country, as well.
Yet as COVID-19 infection rates go up nationwide, with the U.S. confirming 1 million new cases since just July 8, it seems all of these reduced risks are still generating risk. And it is hard to imagine many studios wanting to roll that dice in this environment. But then we'll find out soon. The next major studio film dated for a wide release in the U.S. is The New Mutants, which is due out Aug. 28. The cast and director said at Comic-Con this week they are eager to make that date. So we'll see, in the greatest bit of irony, if The New Mutants ends up being the one to first cross this Rubicon.