News
AMC Theatres Postpones Reopening Until Late in August
After delaying a reopening of North American locations, AMC Theatres delays its rollout until mid or late August.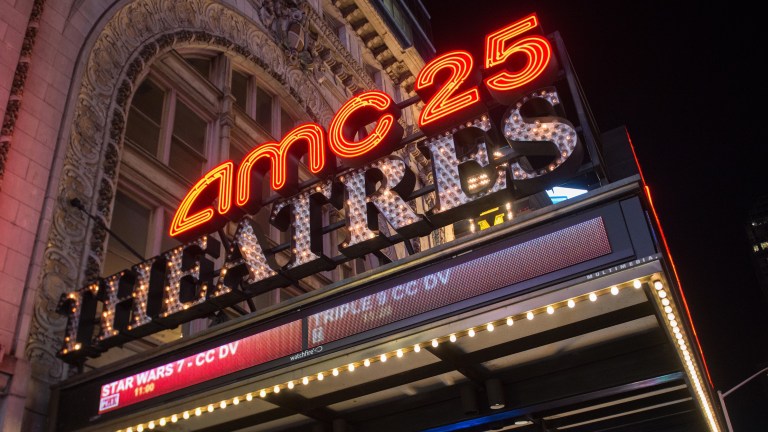 The biggest theater chain in North America is once again delaying its reopening. Previously expected to open some theaters at reduced capacity on July 31, AMC Theatres announced Thursday that the company is facing the current reality and postponing the rollout until "mid to late" August.
"This new timing reflects currently expected release dates for much anticipated blockbusters like Warner Bros.' Tenet and Disney's Mulan, as well as release dates for several other new movies coming to AMC's big screens," said AMC in a statement.
The delay appeared inevitable following Warner Brothers' announcement earlier this week that Tenet was moving off its Aug. 12 release date for an undetermined time later in 2020. Like many theaters in North America, and Tenet's writer-director, Christopher Nolan, AMC placed a lot of hope on that movie kickstarting a renewed interest in moviegoing. While almost every other would-be blockbuster vacated the summer 2020 calendar, Tenet stayed camped on its original July 17 release date until June. It then moved only slightly to July 31 while Disney's Mulan moved into July after being delayed from its original March 2020 window due to the coronavirus pandemic.
AMC Theatres originally announced it planned to have most of its theaters outside of New York City open and running by July 15, two days before Tenet's original release, but then moved correspondingly to July 31. Now that Tenet is clearly not opening at all during a summer month, AMC is pushing the release further down on the calendar. It should be noted that while WB has been on vague how they will stagger their release of Tenet around the world going forward, the rumor is they intend to still release it internationally at the end of August in markets with national governments that kept the pandemic under control, and then hopefully release Tenet in the U.S. sometime in September.
Either way, this is disheartening news for all theater owners, especially AMC Theatres. Despite being the biggest theater chain in North America, the company has been suffering economic woes even before the coronavirus pandemic. When 2019 saw the second highest theatrical revenue on record, AMC only added to its already sizable debt. Now with the company keeping its North American doors closed for what will be a fifth month, the specter of bankruptcy will loom even larger since the company's own board previously said it has "sustainable doubt" it can stay in business on the current trajectory.
With that said, AMC has already begun opening a third of its European and Middle Eastern locations. And while Tenet is indefinitely delayed, AT&T CEO John Stankey made it clear earlier today the movie will be released only in theaters, so Nolan's commitment to theatrical distribution remains rock solid. However, given WB also left the door open for other studio priorities to potentially break the theatrical window if/when the pandemic drags on, this makes for a very small silver lining.