News
Tenet Delayed Indefinitely as Studio Still Plans for 2020 Release
Christopher Nolan's Tenet has been delayed indefinitely until later in 2020, and a statement by WB might suggest a staggered international rollout.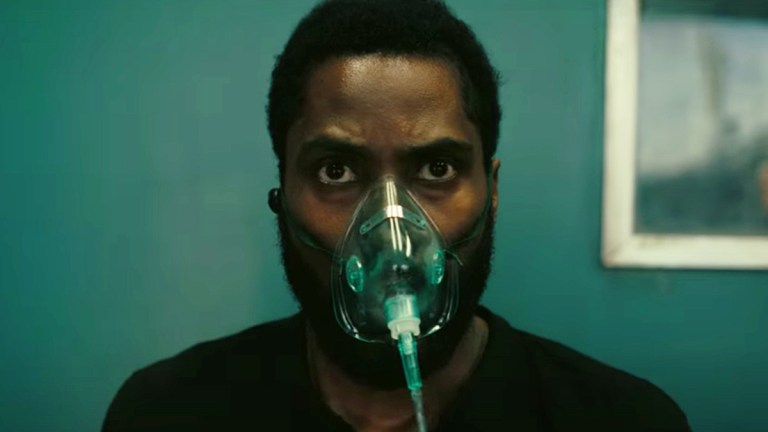 After all these years of Christopher Nolan bending time to his will in movie after movie, a Nolan film must now bend to the times instead. In news that hardly comes as a surprise, we can now confirm Tenet has been delayed in definitely from its Aug. 12 release date.
The reluctant move by Warner Bros. comes after months of hand-wringing about the fate of Nolan's original blockbuster event in which John David Washington appears to unravel a conspiracy involving a kind of time travel. The movie was originally slated to have already premiered on July 17, and proved to be just about the last major blockbuster from summer 2020 to move off its original date due to the coronavirus pandemic. Even then, it only moved to July 31 before next settling on Aug. 12.
Now Tenet has no release date attached, even as the studio assures fans it will come out in 2020… although not necessarily in the way we traditionally expect.
"We will share a new 2020 release date imminently for Tenet, Christopher Nolan's wholly original and mind-blowing feature," Warner Bros. chairman Toby Emmerich said in a statement. "We are not treating Tenet like a traditional global day-and-date release, and our upcoming marketing and distribution plans will reflect that."
There is a lot of intentional and ambiguous room in the term "traditional global day-and-date release," which WB will undoubtedly seek to explore as the direction of the pandemic in the U.S. becomes clearer. Could WB be considering opening Tenet in international markets that have the pandemic under better control than the U.S.? Considering how the U.S. appears to be on a trajectory of growing infection rates for the foreseeable future, would WB even potentially release Tenet in European or Asian markets' movie theaters while dooming the film to a day-and-date VOD release in the U.S.? While the latter option is highly unlikely considering that this is a Christopher Nolan film… the option doesn't appear off the table either.
The decision for a delay was inevitable, as again the hopes of a descending curve of COVID-19 infections in the U.S., which movie theaters and an overly optimistic White House were banking on, has not materialized. In fact, beyond a few rare regions in the U.S., including New York state, the number of confirmed cases is going up nationwide, with Florida frequently increasing by more than 12,000 confirmed cases per day in recent weeks. As hospitals in Southern states like Florida and Texas reach capacity, the prospect of reopening theaters appears risky. And even with low infection rates, former hot spot New York City still has orders in place that prevent a single theater from opening.
Nevertheless, many movie theater owners, independent ones and chains alike, have been holding onto the hope of a late summer revival thanks to Nolan's Tenet. Nolan likewise has been wary to move his film, even out of July, in the hope of protecting moviegoing, which he considers a vital aspect of everyday life.
WB additionally moved The Conjuring: The Devil Made Me Do It to June 4, 2021. The movie was previously scheduled to premiere in September, but the studio suggests the move is more due to having not been able to complete reshoots on the movie in April as the reason for the move, as opposed to worry over September.
"Our goals throughout this process have been to ensure the highest odds of success for our films while also being ready to support our theater partners with new content as soon as they could safely reopen," Emmerich said. "We're grateful for the support we've received from exhibitors and remain steadfast in our commitment to the theatrical experience around the world. Unfortunately, the pandemic continues to proliferate, causing us to reevaluate our release dates."
At present, a safe bet would be to assume Tenet will takeover the release date for either Wonder Woman 1984 in October or Dune in December… whether that includes the U.S. remains to be seen.