Features
Can an AMC Theatres Ban of Universal Last?
As Universal Pictures and AMC Theatres enter a public feud over the merits of VOD releases, the question is raised whether the theatrical window is breaking, and if other exhibitors will join the fray.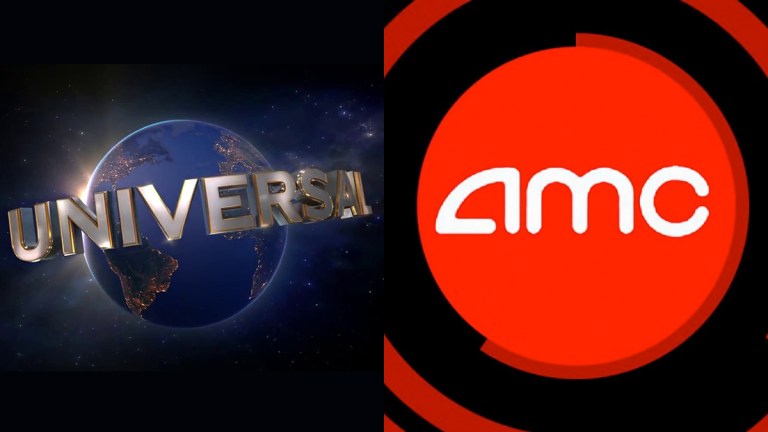 The sense of solidarity between movie studios and movie exhibitors broke down in spectacularly public fashion this week as Universal Pictures, the studio leading the way in shattering the theatrical window, and AMC Theatres, the largest movie theater chain in North America, entered a public relations confrontation.
The showdown, which has so far culminated in AMC Theatres threatening to refuse showing any Universal releases across their nationwide network of theaters when they reopen, began Tuesday morning when NBCUniversal CEO Jeff Shell told The Wall Street Journal, "The results for Trolls World Tour have exceeded our expectations and demonstrated the viability of PVOD. As soon as theaters reopen, we expect to release movies in both formats."
By emphasizing an interest in further exploring the appeal of VOD, some, including AMC Theatres as well as the National Association of Theatre Owners (NATO), accused Universal of betraying the theatrical window and their exhibiting partners, which most major Hollywood content has been distributed through since the U.S. government broke up studio-owned theaters in the 1940s.
"Going forward, AMC will not license any Universal movies in any of our 1,000 theatres globally on these terms," AMC head Adam Aron said in a statement Tuesday night.
In the immediate fallout, Universal released a press statement emphasizing that they "absolutely believe in the theatrical experience" but going forward they plan to release films in the theatrical model and others on VOD or (presumably) in theaters and on VOD. However, this controversy is not cooling off, with NATO firing back that Universal has a "destructive tendency" to make decisions without consulting or coordinating with their exhibition partners, a clearly veiled reference to the frustration theater owners felt when Universal surprised exhibitors by announcing Trolls World Tour would go straight to VOD on the same day it would be released in theaters.
Further Deadline now reports that while the Cineworld Group, owners of Regal Cinemas, the second largest movie theaters chain in the world, has stopped just short of threatening Universal with a boycott, they do intend to "not be showing movies that fail to respect the [theatrical] windows." They additionally accused Universal of acting "completely inappropriate" with the Trolls World Tour release.
Perhaps this rift was inevitable. Despite studio heads and CEOs repeatedly announcing they respect and remain committed to the theatrical experience while putting new releases on VOD, they still were putting those movies on VOD. To date most of the movies that broke the theatrical window were already in theaters when the pandemic spiraled out of control in America: Warner Brothers' Birds of Prey and The Way Back, Sony Pictures' Bloodshot, and Disney's Onward were but a few of the movies in theaters that responded quickly to the coronavirus by going straight to VOD… Yet Universal Pictures was the first of them to break that window by putting The Invisible Man, The Hunt, and Emma. on VOD.
While that appeared an unavoidable response to the new normal developing by the day back in March, it was clearly Universal's placing Trolls World Tour, a movie that hadn't been released yet, on a day-and-date VOD release in April that really made history. While it was a calculated risk for a movie they already spent most of the marketing budget on, many of their competitors, including Paramount Pictures' A Quiet Place Part II and Disney's Mulan, went into what was then an indefinite delay. Indeed, Universal's own co-release with MGM of the next James Bond movie, No Time to Die, and their completely in-house blockbuster, F9, moved to November 2020 and April 2021, respectively.
While studio heads and NATO repeatedly told the press they were in coordination for some of these bigger releases finding homes on the theatrical calendar, Universal has been leading the way in exploring VOD, and their approach is spreading. WB announced earlier this month that they were releasing their own animated family movie, Scoob!, on VOD while Universal has moved out of the family focused realm by revealing this week that the new Judd Apatow/Pete Davidson movie, The King of Staten Island, is also going to get a VOD release this summer, as opposed to its previously announced theatrical June release.
As the coronavirus pandemic and social distancing extends into spring's full bloom, and appears poised to last until at least well into summer (and maybe long after), it's conceivable that studios will continue exploring the VOD release model for some of their smaller, less global box office-focused films.
And Universal announcing alongside a new interest in VOD that they have so far earned $95 million off Trolls 2's straight-to-consumer release is, intentional or otherwise, a threat to the theatrical window. Whereas studios only keep between 40 and 65 percent of the theatrical box office, the VOD model allows studios to keep an estimated 80 percent of revenue. In other words, $77 million and counting so far is worth potentially more than if Trolls 2 had earned a total of $170 million at the North American box office—the first Trolls only grossed $153 million in the U.S.
While the PR statements from studios has so far been about being committed to their exhibition partners, the combination of revealing those numbers alongside King of Staten Island's VOD release, and the prospect of putting more of their future films on VOD even after the coronavirus pandemic is over, creates the kind of situation even public relations can't smooth over. Exhibitors coming into conflict with any one studio during this flashpoint for the movie industry seems inevitable.
So the question is how strong is an exhibitor's threat of refusing to license a whole studio's output? It should be noted only AMC has gone that far, and it is a chain that despite being the biggest in the country is also the one closest to bankruptcy during the pandemic. Earlier this month, S&P Global coldly predicted AMC would default on its debt in July if/when the nationwide theater shutdown carries on past June. So AMC is both the movie chain with the most imperative to preserve the theatrical window in its current form when theaters return to some version of regular business.
However, it is conceivable that, bankruptcy or not, AMC and other theatrical exhibitors will be ready to apply pressure to studios that attempt to break the theatrical window after the pandemic crisis is over. While it's hard to imagine movie houses refusing en masse to play F9 or No Time to Die in the UK, that kind of action could cripple one of these global box office behemoths enough to make a studio think twice about releasing a movie that could make $100 million in the U.S. box office straight to VOD.
We're in unprecedented waters for the next few months, so don't believe anyone who tells you they know who'll blink first… particularly if come fall or, even 2021, movie theaters still remain largely closed.