News
The New Mutants Opening Scene Released Alongside New Trailer
The New Mutants Comic-Con@Home panel comes with the opening scene revealed, plus a new trailer's worth of sizzle reel footage.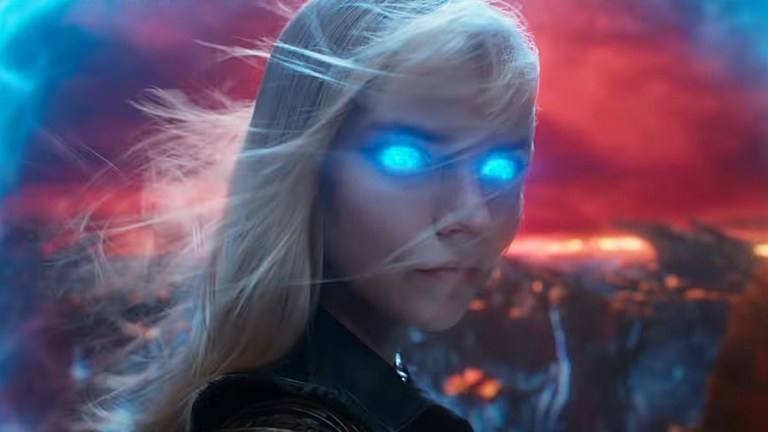 We've waited a long time for The New Mutants. You know it, we know it, and you can be sure the filmmakers know it too. And yet, the funny thing about The New Mutants Comic-Con@Home panel is that the thwarted anticipation everyone feels is being turned into an asset.
"People talk about this being a cursed film because it's taking forever," said Bill Sienkiewicz, the New Mutants comic book artist whose work greatly inspired the film, and who was present for part of the panel. "But in some respects, I think the lockdown has just amped up the level of interest. I mean, people are just rabid for it."
And so they are. The panel begins, teasingly, with a graphic that shows every single release date The New Mutants missed before ending on its latest due date, Aug. 28, with a hopeful "Fingers Crossed" comic bubble placed right alongside it. And as writer-director Josh Boone joked about one '90s horror movie throwback poster for his film, "This looks like I Know What You Did Last Summer, but it was a bunch of summers ago."
Nevertheless, the cast and crew on hand didn't come to play. They are adamant in their desire to see The New Mutants open next month, and they came bearing gifts confirming their good intentions. Indeed, if you want to see how the movie begins, and a new trailer's worth of sizzle footage, the last few minutes of the panel, beginning at the 24-minute mark, is a treasure trove of content.
Keeping good on Boone's promise that the relationship between Rahne Sinclaire (Maisie Williams) and Danielle Moonstar (Blu Hunt) will be the heart of the movie, the film opens not from the point-of-view of Dani, a young mutant who will one day soon learn about her abilities to control peoples dreams… and fears.
"There's an old Native American proverb that says inside of every person there are two bears forever locked in combat for your soul," Danielle says during the movie's opening credit titles, which have been superimposed over a snowy night. "One bear is all things good: compassion, love, trust. The other is all things evil: fear, shame, and self-destruction."
Yep, a demon bear is a-comin'! While we don't see him directly in the opening scene, we feel his wrath as Danielle's father spirits her away from their house as it burns (or is that torn?) down. In the distance, a bear can be heard… and body will soon be found at Danielle's feet.
You can watch the full sequence in the video clip below, as well as the sizzle trailer that includes yet more footage of the Demon Bear appearing later in the movie and going toe-to-toe with Illyana Rasputin (Anya Taylor-Joy), and the other heroes of the movie.
The footage seems to make good on the promise the movie is finally coming. Keep in mind that a large part of New Mutants' lengthy delay is due to the Disney-Fox acquisition deal effectively tabling it in post-production for over a year. Yet as Sienkiewicz also promised during the panel, "The movie kicks bear's ass, like all over. It's just a phenomenal film." Maybe now we'll finally see for ourselves?
Fingers crossed.