News
Top Gun: Maverick Thrusts to 2021
Tom Cruise's long-awaited return to the cockpit in Top Gun: Maverick will have wait even longer, specifically summer 2021.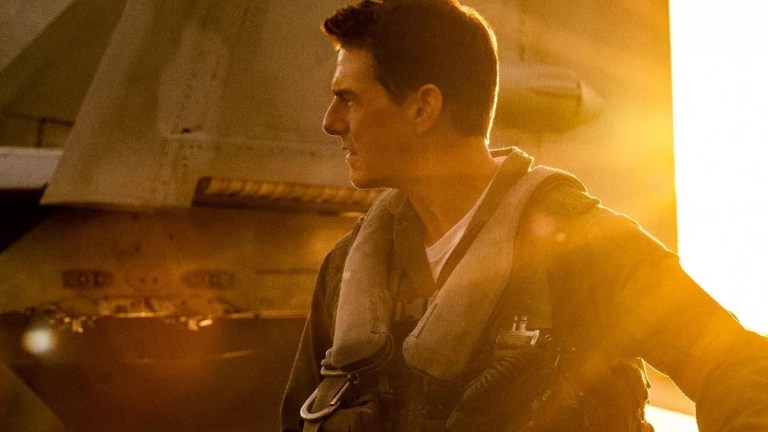 Top Gun: Maverick has, once again, veered away from its primary objective of a release date. The reason remains the same: the escalation of COVID-19 cases, which have kept theaters shuttered for several months, with no sign of relenting.
Paramount has thusly shifted the release date of Top Gun: Maverick to July 2, 2021—nearly a year from now. Indeed, this marks the latest lengthy setback for the nostalgia-laden Tom Cruise blockbuster sequel, specifically the second six-month release date shift for the film, which was rescheduled a few months ago to land for a Christmas season premiere of December 23, 2020 after having been set for June 26, 2020.
As Paramount president of domestic distribution Chris Aronson said in a statement, "We truly believe that there is no movie-viewing experience like the one enjoyed in theaters." To which Aronson's international colleague, Mark Viane, adds, "We are committed to the theatrical experience and our exhibition partners, and want to stress that we are confident that, when the time comes, audiences everywhere will once again enjoy the singular joy of seeing Paramount films on the big screen."
Pertinently, the studio also opted to move sleeper horror hit sequel A Quiet Place Part II from Sept. 4, 2020 to April 23, 2021. It's just the latest example of a (virtual) Comic-Con-era industry codification, with release date shifts coming in at a rapid pace for film such as Spider-Man 3 (now set for Nov. 2021), Disney's mystery Star Wars film trilogy (Dec. 2023, 2025 and 2027, respectively), director James Cameron's four Avatar sequels (Dec. 2022, 2024, 2026, and 2028, respectively,) and even an indefinite delays for Disney's live-action Mulan and director Christopher Nolan's Tenet.
The film industry as a whole is, of course, making these rapid moves after a brief May-June stretch of optimism about the state of the pandemic proved premature. Indeed, major theater chain AMC saw its plans to open at limited social-distancing-compliant capacity on July 31 become increasingly unfeasible, resulting in a backburner shift to late August; a window that's also looking increasingly unfeasible, which might not bode well for the few films that are sticking hard to their late-summer release dates (The New Mutants, we're looking at you). However, in the case of director Joseph Kosinski's Top Gun: Maverick, which has now been shifted back over a year from its original June 2020 release date, the true highway to the danger zone is to maintain a release date of any kind in 2020.
Regardless, as hard as it might be to imagine right now, a vaccine will inevitably arrive (the test phase is currently auspicious), and the health crisis will, hopefully, be something relegated to historical discussions. For now, Top Gun: Maverick is doing its best to avoid becoming, as Iceman famously put it, "everyone's problem," for being "unsafe" and "dangerous," patiently awaiting its (hopefully final) release date of July 2, 2021.