News
Johnny Knoxville to Create Jackass-Inspired Film, Action Park
Jackass and Bad Grandpa star Johnny Knoxville will develop a prank theme park for new film, Action Park.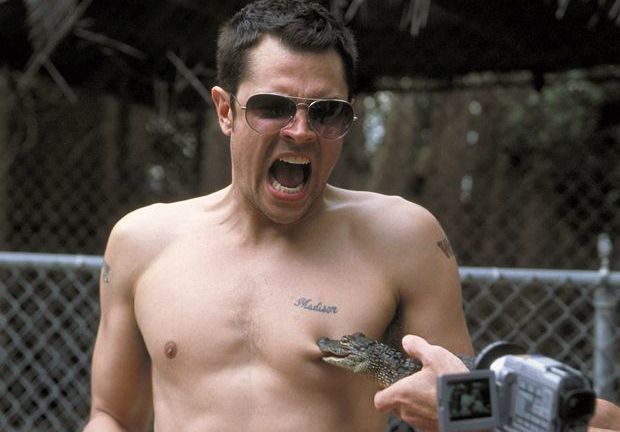 There are a few things that audiences seemingly never tire of seeing: superheroes, Star Wars, and Johnny Knoxville acting like a jackass.
Knoxville, the aging daredevil and mastermind behind Jackass, has lined up his latest project with Dickhouse Productions, the company behind the Jackass franchise and Bad Grandpa films, titled Action Park. Using hidden cameras, disguises, and elaborate physical comedy set pieces, Knoxville and his team intend to create their own amusement park and invite unsuspecting visitors to witness the chaos and film their reactions. Besides starring, Knoxville will also co-write the film with John Altschuler and Dave Krinsky. Like Bad Grandpa, Action Park is expected to have a slightly scripted story to move the hidden camera scenes along.
Long-time collaborator, director Jeff Tremaine will not be behind the camera this time around, with Dickhouse selecting English director Tim Kirkby (Veep, Brooklyn Nine-Nine) to direct.  Action Park will set up shop for production in South Africa starting in March. No word on whether any of Knoxville's Jackass friends will be joining in on the theme park theatrics.
We'll have more details on Action Park as they become available.