Features
Guillermo del Toro Movies Ranked from Worst to Best
One of our most beloved filmmakers, Guillermo del Toro, has directed a dozen movies to date. How do they stack up?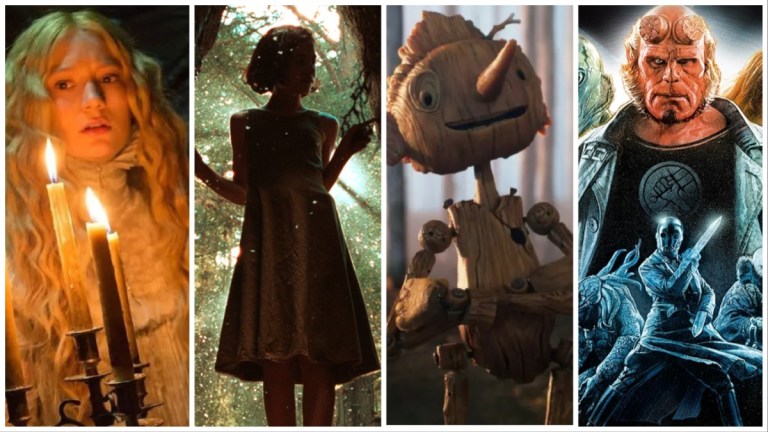 Guillermo del Toro has been one of the most beloved filmmakers in all of fandom, and perhaps all of cinema, for the past 30 years. Born in Guadalajara, Mexico, del Toro was fascinated with the fantastical at an early age, turning his childhood obsessions into a long creative career that has celebrated the monstrous, the grotesque, and the otherworldly. His is an aesthetic that gives the macabre with a sense of beauty and poetry.
From the start, del Toro's passion for horror, science fiction, and fantasy in all their myriad forms—movies, TV, literature, comics, art—came through unapologetically, making him not just seem like he was one of us, a fan, but an uber fan; one of us who got to realize the visions and dreams that sparked inside his imagination. He even owns a house that is stuffed to the brim with all the tangible objects of his obsession, a living testament to the genres he loves that those of us with groaning shelves and overflowing garages would love to have.
Of course, none of this would mean much if the man wasn't genuinely talented. Del Toro's relatively short filmography—he's directed only a dozen movies while producing or developing many more—has yielded several modern classics, all of them permeated with a powerful feel for their genres, an impeccable eye for composition and design, and a humanism that brings sympathy to even his most horrific creations (hell, the list of his unrealized projects alone would be an impressive career). Of course not every movie GDT has directed has been a home run, and he's run into studio interference, budgetary issues, and creative roadblocks just like anyone who wants to do the hard work of making a movie. But 30 years on (with, we hope, a lot more to come), his love for cinema and the fantastic still shines through, as does his vast imagination. Here are his 12 films to date, ranked from least good to truly masterful. And even the most flawed ones carry the unmistakable mark of the great Guillermo del Toro.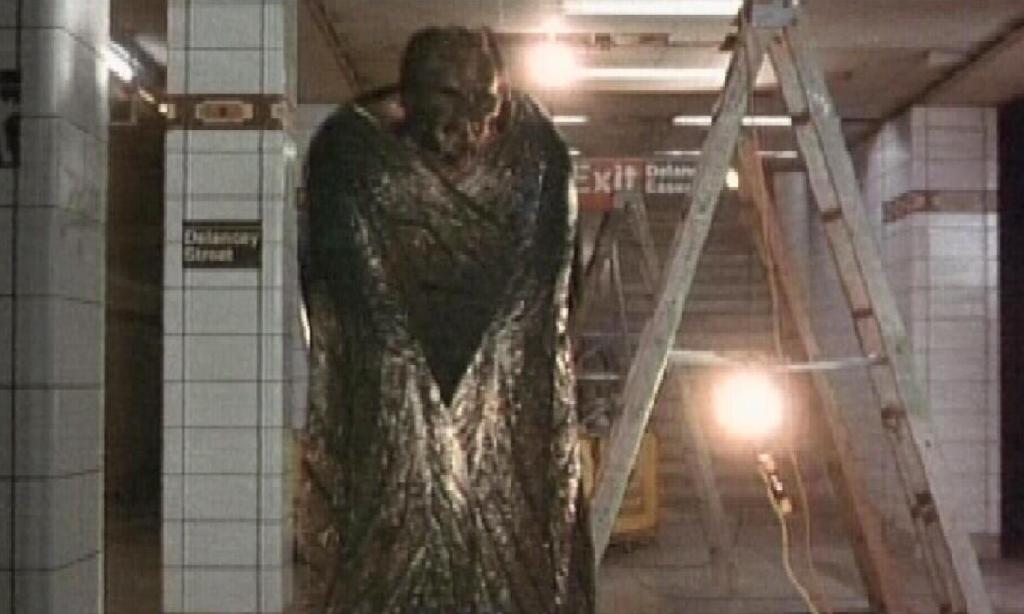 12. Mimic (1997)
Following the buzz around his feature debut, Cronos, Guillermo del Toro made his jump to Hollywood with his second film. Unfortunately, however, it was under the control of the horrible Harvey and Bob Weinstein via their Dimension Films banner. Based on a short story by famed sci-fi writer and editor Donald A. Wollheim, Mimic follows an entomologist named Susan Tyler (Mira Sorvino) who discovers that the hybrid insect she created to kill a virus-carrying strain of cockroaches has mutated, grown in size and is multiplying throughout the New York City subway system.
Del Toro fought with Harvey Weinstein throughout production over the film's tone and pacing, with Weinstein attempting to fire GDT until Sorvino intervened on her director's behalf. Nonetheless, del Toro did not get final cut on the picture (although he created his own director's cut in 2011) and the result is a film that seems both rushed and turgid, typical of the mark of Harvey Scissorhands at the time. The monsters and some of the striking visual imagery, however, pointed to a brighter future for the young director.
11. Pacific Rim (2013)
Del Toro's first film in five years (and after spending three years developing The Hobbit for Peter Jackson and then another year on a canceled adaptation of H.P. Lovecraft's At the Mountains of Madness) was, in many ways, a disappointing return for the filmmaker. While his love for the kaiju genre is apparent, and the scale of the movie is vast, Pacific Rim is also a strangely dull and impersonal effort for del Toro.
Part of that has to fall on the shoulders of so-called leading man Charlie Hunnam, a fair enough actor with all the charisma of a block of wood. His character, along with those played by Idris Elba (who is saddled with the name Stacker Pentecost and lines like "We are canceling the apocalypse!"), Charlie Day, Ron Perlman, Max Martini, and others, are barely developed. Meanwhile the clashes between the rather forgettable kaiju and Jaegers have all the excitement of watching over a friend's shoulder as they play a video game. In the end, it's a personality free film in a genre that thrives on personality, even if it's that of a 400-foot-tall, fire-breathing lizard.
10. Blade II (2002)
Guillermo del Toro's forays into the world of comic books have not been your standard capes-and-masks affairs, to say the least, and this sequel to 1997's Blade, the first movie to actually do reasonable justice to a Marvel character, would barely be recognizable to fans of the modern MCU. Wesley Snipes returns as the vampire-human hybrid who hunts the former by day until he is forced to team with a squad of vampires (including bad-ass Ron Perlman) to protect humans and vampires alike from a mutant strain of bloodsuckers who want to wipe us all off the planet (although whose blood would they drink then?)
Once again, del Toro's flair for mind-searing imagery and grisly, macabre deaths shines through, along with his unabashed zeal for making truly horrific vampires. But we still prefer the first Blade. The action and gore are almost nonstop in this one, a thin chain of sequences on which the fragments of a plot are hung, and we're given very little in the way of characters to care about. Some of that falls on the shoulders of writer David S. Goyer, but the empathy that comes across in del Toro's better movies is missing, making for a brutal, often numbing two hours.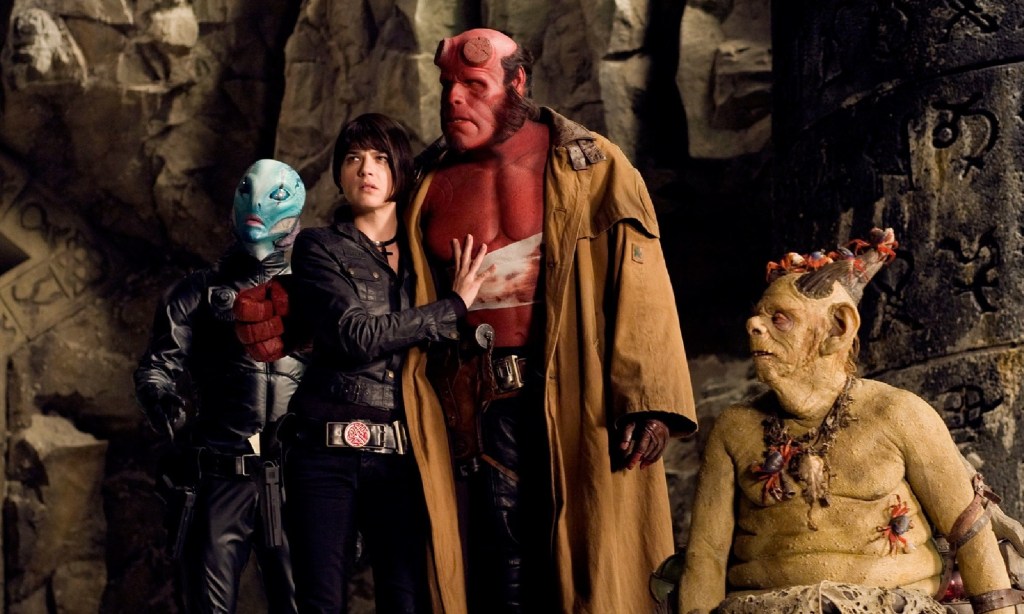 9. Hellboy II: The Golden Army (2008)
Whereas the first Hellboy was a blast of horror comic book fun, incorporating demons, paranormal investigations, Nazi occultism, and Lovecraftian monsters from "outside," the second one veers into a decidedly more fantasy-oriented direction—we dare might even invoke the term "fairy tale"—involving elves, trolls, giant plant-creatures ,and more. Ron Perlman returns in the title role, as perfectly cast as ever, while Selma Blair and Doug Jones also encore as Liz Sherman and Abe Sapien, respectively.
Hellboy II does have its moments, and Perlman fills the screen no matter what he's doing, but the film feels a bit overstuffed and messy, its mythological underpinnings becoming a drag on an exposition-heavy plot. It also lacks the surprise factor of the original film while spending a lot of time not just on Hellboy and Liz's gradually tiring bickering but also the brewing romance between Abe and new character Princess Nuala (Anna Walton). It's an imaginative, if ultimately sluggish, affair.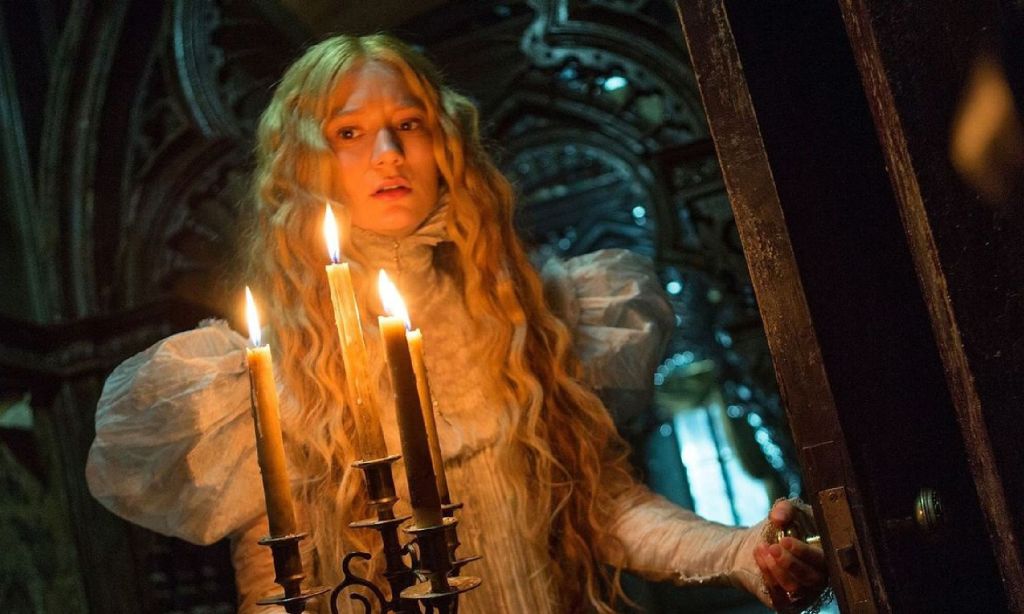 8. Crimson Peak (2015)
Mismarketed as an outright horror movie, Crimson Peak is more of a loving del Toro homage to the lush, color-saturated European Gothic romantic thrillers of the 1960s; the kind helmed by the likes of Mario Bava and many of his Italian contemporaries, with a touch of Rebecca or Jane Eyre for good measure. All the movie is missing is Barbara Steele, but instead del Toro has Jessica Chastain as Lucille, the depraved sister of Thomas (Tom Hiddleston), whose incestuous relationship is the awful secret at the heart of Allerdale Hall—their brooding, crumbling ancestral family home where ghosts reside.
Chastain is fantastic, as is Hiddleston, but the woman that Thomas weds and brings to Allerdale with tragic results is played by Mia Wasikowska, who is fine in the role but not quite up to the pyrotechnics of her costars. What Crimson Peak lacks in genuine terror or suspense (the plot fairly telegraphs itself), it makes up for in the performances by Chastain and Hiddleston, the incredible lighting and production design, and the slowly rotting House of Usher-like edifice of Allerdale. Bava would be proud.
7. The Shape of Water (2017)
This is the movie that dropped Oscars for Best Picture and Best Director into Guillermo del Toro's hands. All of fandom was most likely rooting for him and for this long-deserved acknowledgement of his passion for not just genre cinema, but film itself. It felt a little like we all won when GDT triumphantly walked on that stage, much like when Peter Jackson and company took home all the gold for the magnificent The Lord of the Rings: The Return of the King.
What's ironic about it is that The Shape of Water remains a resolutely middle-of-the-pack film for us. Yes, Sally Hawkins is outstanding as a mute custodian at a secret government lab who falls in love with the humanoid-amphibian creature being kept hidden there, as are Richard Jenkins and Octavia Spencer as her friends. And then there's Doug Jones, eerie and beautifully alien in his practical amphibian man costume. Yet despite this and the film's humane themes of compassion and love transcending the physical, the movie's plot follows such a pedestrian, predictable narrative arc that it never really achieves the excitement, suspense, or romance that del Toro almost certainly intends. It's a beautiful film in many ways, and del Toro's most conventional in others.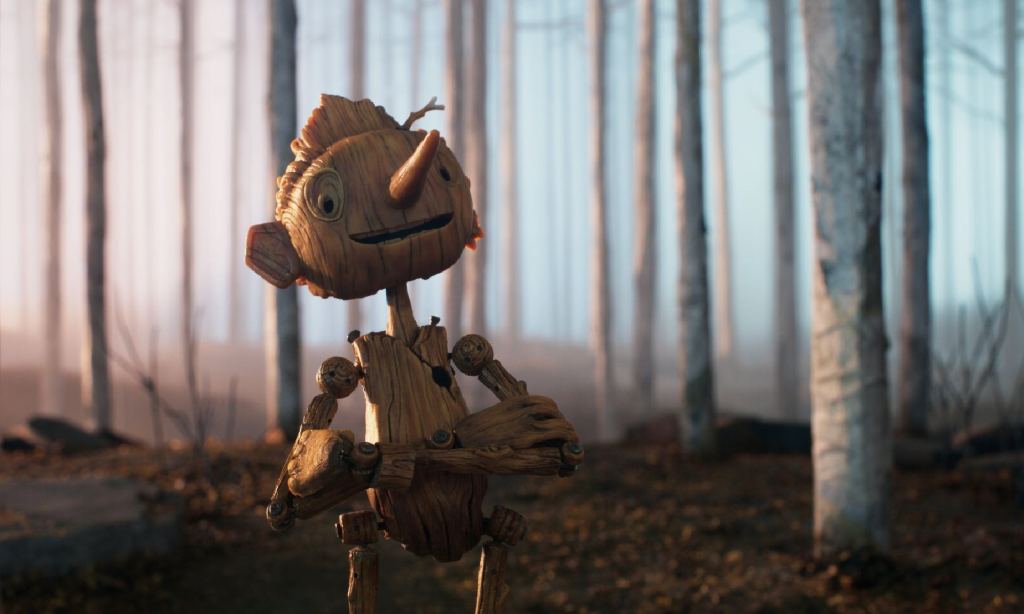 6. Pinocchio (2022)
As you might imagine, Guillermo del Toro's Pinocchio, the first full-length animated film directed by the maestro, is a far cry from the cute if still iconic Disney version released in 1940, not to mention other, inferior versions. Pinocchio (voiced by Gregory Mann in exuberant and often purposely irritating fashion) doesn't even look like a "real boy;" he's a gnarled-looking, spiky wooden puppet with holes for eyes throughout, and true to GDT's aesthetic, this is an overall darker version of the classic 1883 Italian novel.
Co-directed by del Toro and Mark Gustafson, the stop-motion Pinocchio is a thing of visual beauty and poetry, while also a deeply melancholy, moving chronicle of what it means to be human and how our humanity can either lead us into light or darkness. Loss, death, memory, the fear of the unknown, and most significantly, the feeling of being an outsider, are all themes that permeate del Toro's adult-oriented films. And to a one, they're also here. One can feel his heart and soul in every frame. Only a longish running time and a handful of unmemorable songs mar what should be required family viewing for years to come.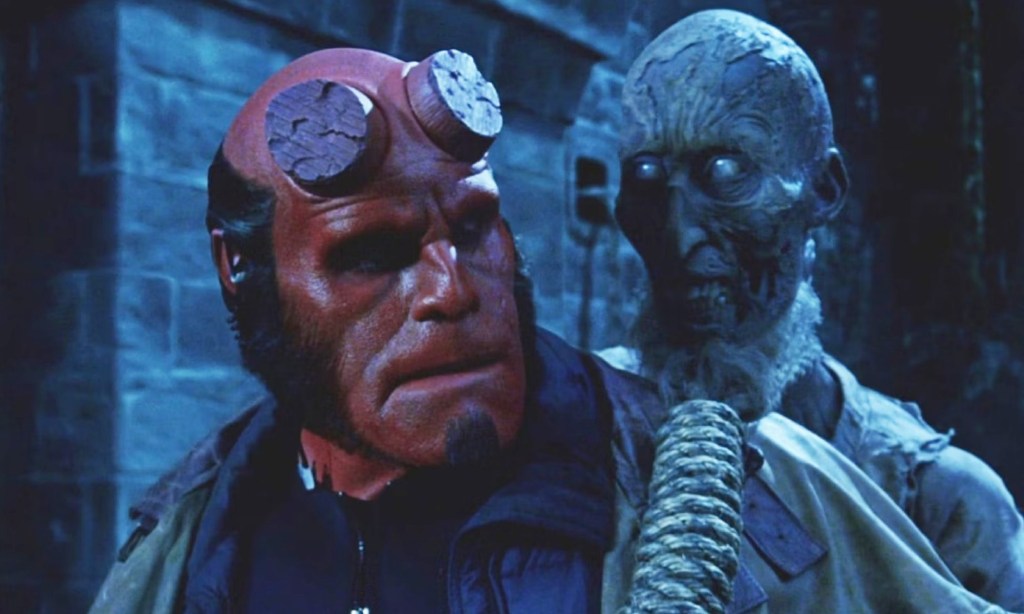 5. Hellboy (2004)
Del Toro's fifth film and second foray into the world of comic books was perhaps closer to his heart than the grimdark antic of Blade and company. Hellboy adapts from the truly and often delightfully weird horror comics by Mike Mignola, and del Toro manages to create empathy for a seven-foot-tall, red-skinned humanoid demon with shaved horns, a massive stone cudgel for a right arm, and a penchant for cigars and junk food. The director was more than ably assisted by star Ron Perlman, brilliantly inhabiting the role that he was in many ways born to play.
Nazi occult rituals, sorcerers, Lovecraftian entities, demons, conspiracy theories, and secret government paranormal agencies are all here. They're also mixed into a frothy stew of humor, action, horror, and romance (yes, the chemistry between Perlman's Hellboy and Selma Blair's Liz is sweet and goofy). Del Toro is clearly in his full element for the first time on a major studio release. There's a sense of pulpy fun here that makes it even sadder that we'll never see del Toro and Perlman's abandoned third entry.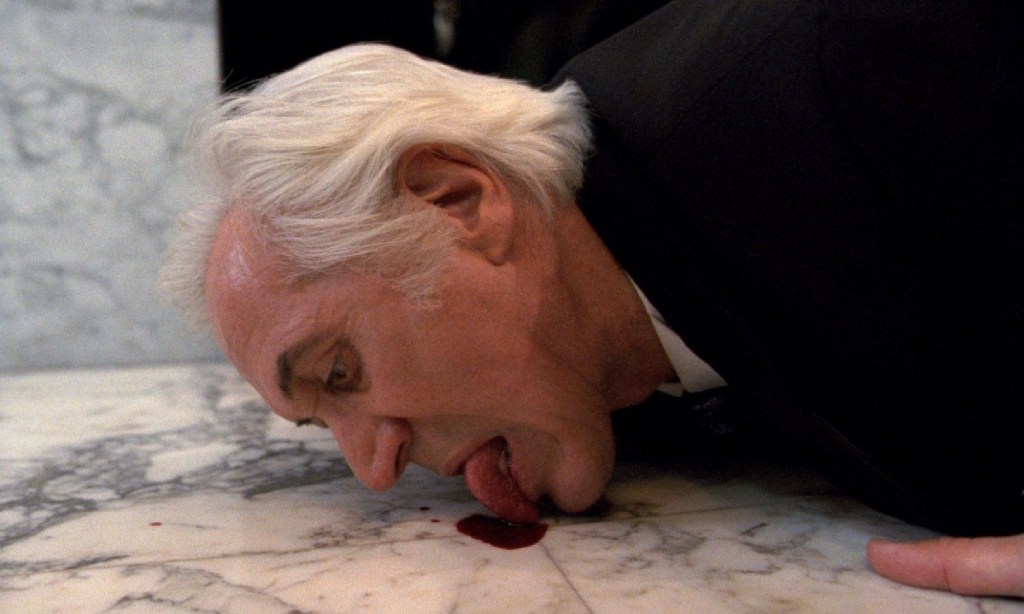 4. Cronos (1993)
After more than a decade in which he directed a number of shorts and some television while working as a makeup effects designer, Guillermo del Toro directed his first feature (as well as his first of three Spanish-language films) at the age of 29. It's an amazingly confident film that's stylishly directed with a love for the visceral macabre. It follows an elderly antiques dealer named Gris (the great Federico Luppi) as he discovers a device that restores his youth but also creates in him an insatiable appetite for blood.
The film is quite gruesome and touches on plenty of del Toro's touchstone themes, but at the heart of it is the sweet, poignant relationship between Gris and his granddaughter Aurora (Tamara Shanath), who does all she can to help her grandfather. The warmth of their bond, juxtaposed against the horror of what Gris has become (and the brutality of others who seek it, including future GDT muse Ron Perlman), set the tone for so much of the director's work to follow. Quite simply, a brilliant debut.
3. Nightmare Alley (2021)
Del Toro's most recent live-action feature is his most satisfying in years, and interestingly the first film in his career to not touch on the supernatural in any way. Based on a 1946 novel by William Lindsay Gresham (first filmed in 1947), the story follows a drifter with a dark past (Bradley Cooper) as he joins up with a carnival and then later takes a fake psychic act on the road with ultimately disastrous consequences. The movie features several del Toro trademarks, including a family of outsiders (the carny performers), several twisted relationships, and a dive into the underbelly of both poor and wealthy society in a classic film noir style.
In addition to an outstanding Cooper, the film boasts what may be del Toro's best cast ever—Rooney Mara, Cate Blanchett, Richard Jenkins, David Strathairn, Willem Dafoe, Toni Collette, and of course Ron Perlman—and may also be his most sumptuously designed to date. Everything from the inner workings of the carnival to the offices of the fabulously wealthy in Buffalo, New York is brought to vivid life. While the film is quite long, it's always gripping. This and Pinocchio were easily GDT's best work in more than a decade.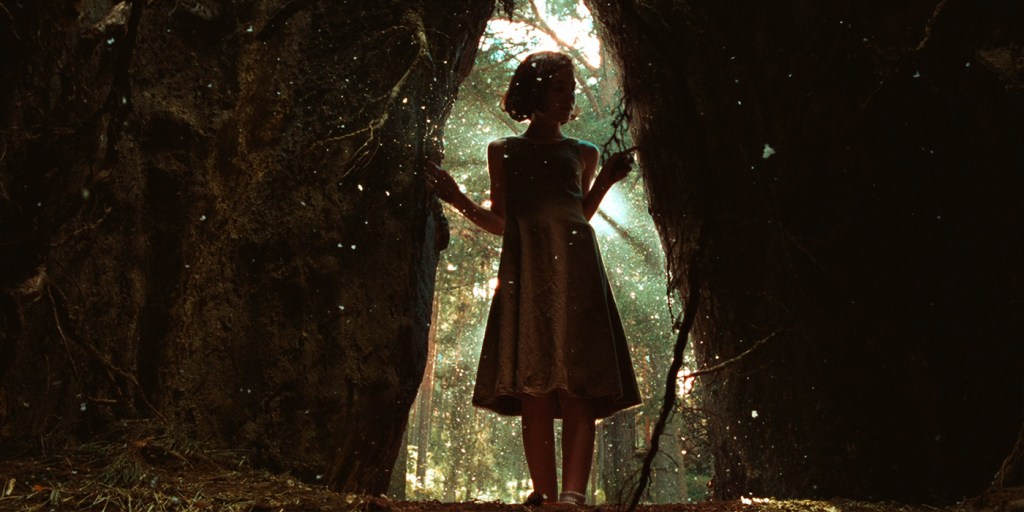 2. Pan's Labyrinth (2006)
In a career dedicated to the fantastic and dark, Guillermo del Toro has created two undeniable masterpieces, and it's no coincidence that they are linked together by the horrors of the Spanish Civil War. Pan's Labyrinth, the second film of a loose trilogy that remains unfinished, takes place five years after that conflict, with brutal reality and folklore meeting head-on in a story about a young girl (the astonishing Ivana Baquero) who is both a princess from another realm and a prisoner of her vicious fascist stepfather (a terrifying Sergi Lopez).
The collision of the fantasy world , filled with creatures both beautiful and frightening, and the harsh realities of the post-war regime in Spain make for a film that is alternatingly poetic and ugly. It's human nature. The central question of del Toro's entire body of work—who is really the monster, one who appears physically grotesque or one whose soul is blackened beyond salvation?—is brought to the forefront here, and the answer is both ambiguous and unsettling. Pan's Labyrinth is a profoundly moving epic about the loss of innocence. Its portrayal of this theme also touches on the awesome.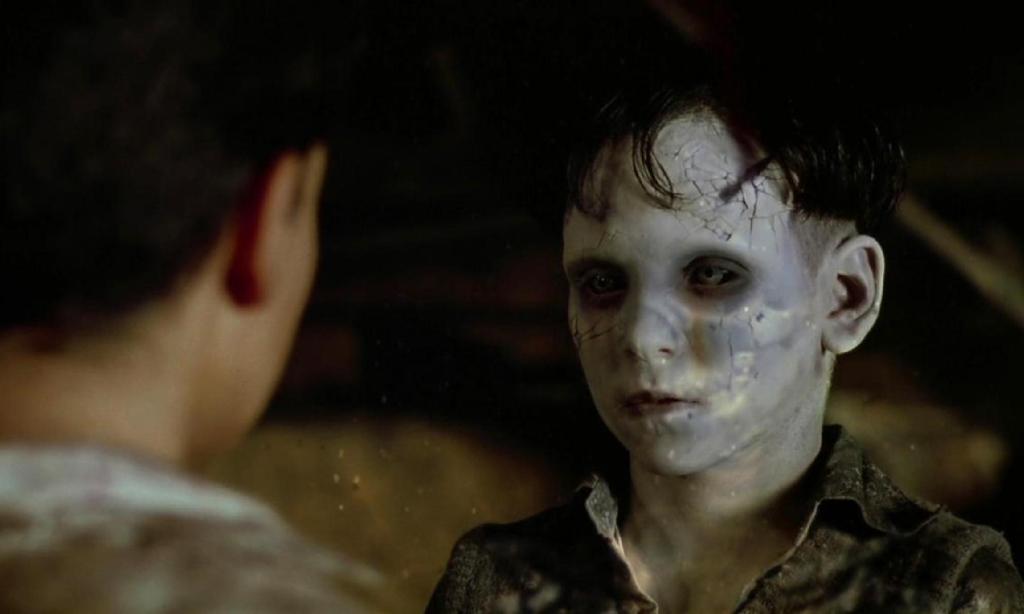 1. The Devil's Backbone (2001)
To be honest, it was a tough call choosing between this and Pan's Labyrinth for the top spot, and in many ways they're equally deserving. They are certainly two pieces of the same puzzle, and both are examples of Guillermo del Toro at the top of his game visually, narratively, thematically, and cinematically. If we give the edge to The Devil's Backbone—only GDT's third film and an incredible display of his personal vision, especially coming after Mimic—it's because we find it to be the eerier of the two, and perhaps the one with slightly richer character development.
Set in the final year of the Spanish Civil War, del Toro's film is unsparing in showing the effects of that conflict on an orphanage full of displaced children. Once again, children are del Toro's avatars of innocence lost, and the specter of a dead boy that roams the orphanage is one of the director's most haunting yet heartbreaking creations. Meanwhile the unexploded bomb embedded in the courtyard waits like a harbinger of death to wipe them all away. As the adults in the room, veteran Spanish actors Federico Luppi (returning from Cronos) and Marisa Paredes give powerful performances, and in many ways this is del Toro's best, most coherent script, perfectly blending dread with an overwhelming sadness. It's a poignant, unnerving classic, and it could only have come from Guillermo del Toro.