Features
The Genre Films That Broke Through at the Oscars
With Joker bagging 11 Oscar nominations, we look back at the sci-fi, horror, and fantasy movies that caught the Academy's eye
Joker's prominence during this awards season–culminating in its 11 Oscar nominations (the most of any film this year)–just goes to show that the traditional barriers faced by genre films at glitzy industry ceremonies are slowly breaking down.
Yes, Joker might be a comic-book movie posing as something loftier (namely, a Scorsese-style crime thriller), but it is a comic-book movie. Of course, it's not the first one to be nominated for a Best Picture Oscar–that honor went to last year's Black Panther–but it is the first one that seems to be in with a very real chance of taking home the top prize.
Given this is the 92nd Academy Awards, that's both impressive and surprising. It's no secret that Oscar often ignores genre movies for the big awards (and by that we primarily mean horror, sci-fi, and fantasy), while largely speaking favoring dramas. There are, however, exceptions. Here are some of the notable times genre movies bucked the trend and bagged the biggies.
(It's worth noting that we're focusing on the Oscars' Best Picture recognition and big hauls here, hence we haven't included Heath Ledger's Best Supporting Actor win for The Dark Knight, or the countless visual effects, make-up, production, and sound awards that have been picked up by genre movies over the years.)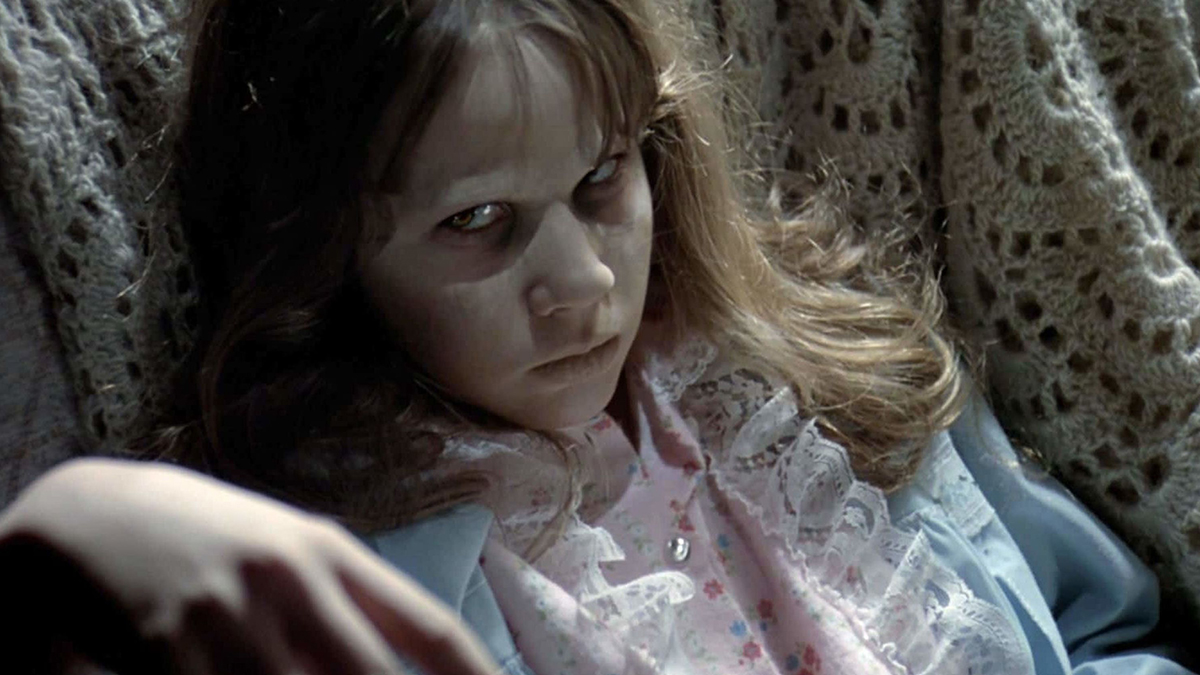 The Exorcist
The first out-and-out horror film to bag a Best Picture nomination was William Friedkin's The Exorcist. Based on the bestselling novel by William Peter Blatty (itself inspired by an allegedly real case), The Exorcist was both a critical and commercial success, scooping up 10 Oscar nominations including Best Picture and Best Director. It didn't win either of those, though it did take home the Best Adapted Screenplay Oscar for Blatty, who adapted his own work, plus Best Sound Mixing.
read more: The Exorcist is Still the Scariest Movie Ever Made
Definitely horror (none of this 'psychological thriller' business here) but wrestling with big themes like grief, loss of faith, and fear of children, The Exorcist is often cited as one of the greatest horror movies ever made. (It certainly was the most successful, selling more tickets in the United States than Avengers: Infinity War.) So you'd hope that it would get some acknowledgment. It didn't hurt that Friedkin was hot off The French Connection, which won Best Picture and Best Best Director two years previously.
The only other sort of genre film to win big before that was Alfred Hitchcock's Rebecca, which isn't out-and-out horror but certainly has a creepy bent.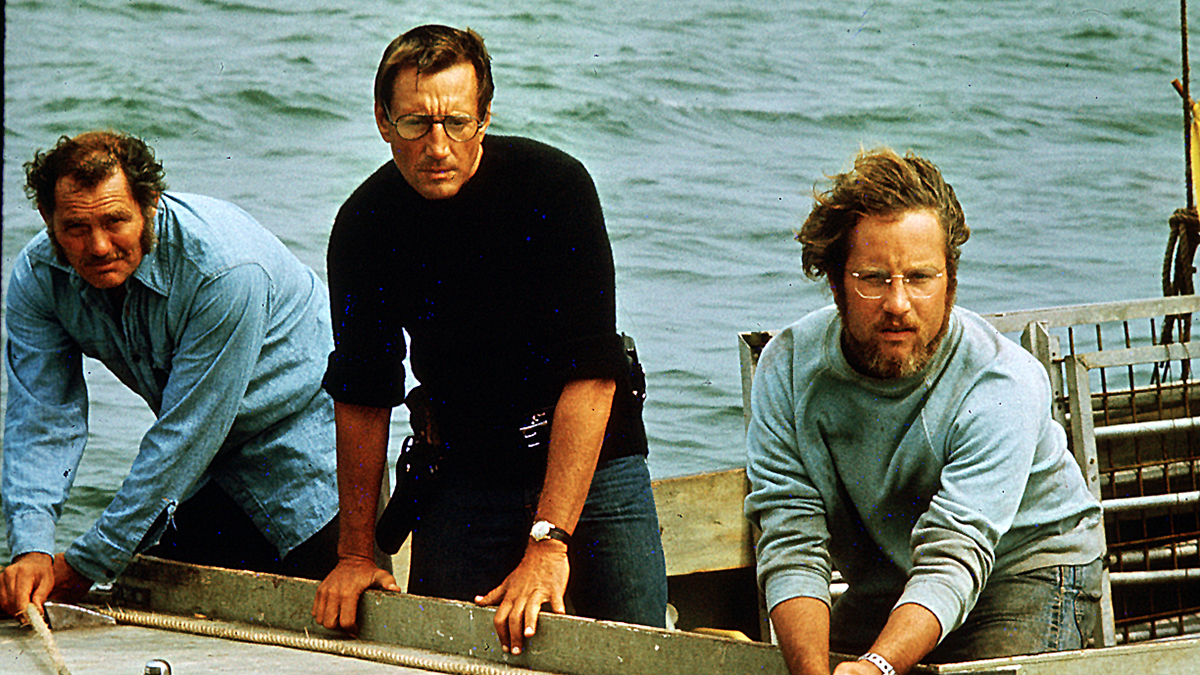 The Rise of the Blockbusters
The New Hollywood movement of the 1970s saw the rise of two of genre moviemaking's highest profile figureheads: Steven Spielberg and George Lucas. The two young and beardy directors helped to inspire a sea change in American cinema by kickstarting the rise of the blockbuster as we know it, bringing sci-fi, fantasy, and even a dash of horror to mainstream audiences. The Academy couldn't help but take notice, dishing out a string of Best Picture nominations to Jaws, Star Wars, Raiders of the Lost Ark, and E.T.: The Extra-Terrestrial–although none of them actually took home the coveted award.
Oscar even pitted the two friends against each other at the 50th Academy Awards in 1978 when both Spielberg and Lucas received a Best Director nom for Close Encounters of the Third Kind and Star Wars respectively, but ultimately lost out to Woody Allen for Annie Hall. Spielberg would go on to be nominated again for Best Director for Raiders of the Lost Ark and E.T., but he would not win an Oscar until Schindler's List – a Holocaust drama that was much more in the Academy's wheelhouse.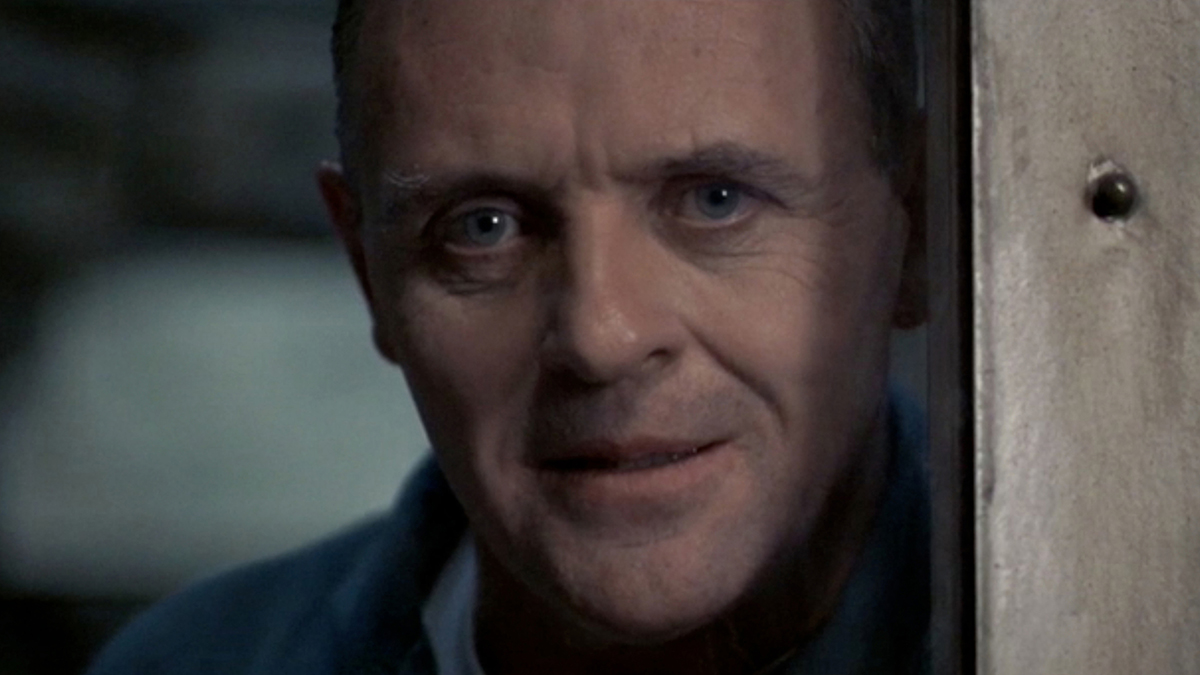 The Silence of the Lambs
The first horror movie to win the Best Picture Oscar was The Silence of the Lambs–although many would argue this isn't a horror film but more of a crime thriller. Still, it's a story about a serial killer cannibal helping an FBI agent trackdown another serial killer who plans to skin a woman so he can wear it like a suit… so there are definitely genre trappings here. Plus that scene in the basement is very freaking scary. The Silence of the Lambs won much of the big eight Oscars. Its haul included Best Picture, Best Director, Best Actor for Anthony Hopkins, Best Actress for Jodie Foster, and Best Adapted Screenplay. It's currently only one of three films to ever achieve that, along with It Happened One Night in 1935 and 1975's One Flew Over The Cuckoo's Nest.
read more: The Silence of the Lambs: A Thinking Person's Monster Movie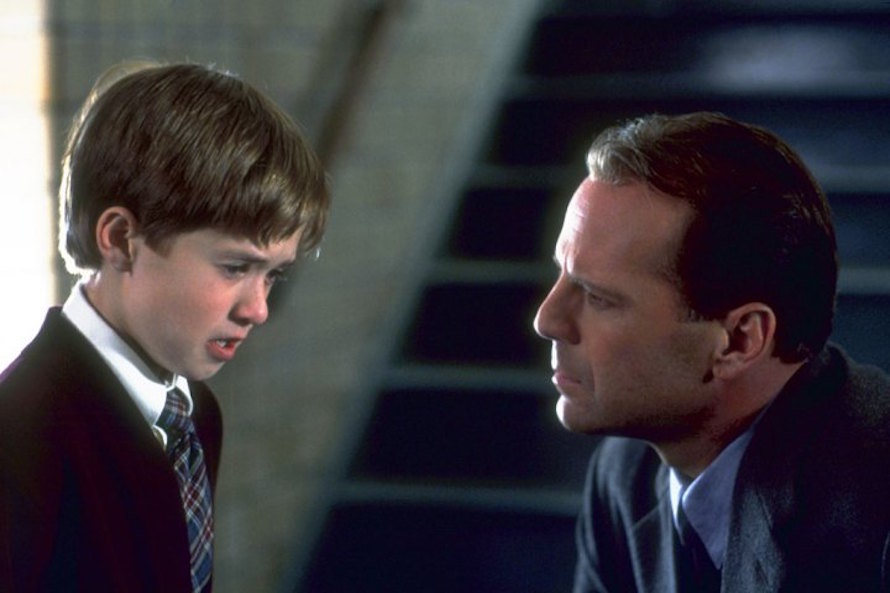 The Sixth Sense
Another movie that walks the fine line between "horror" and "thriller" until they blur is M. Night Shyamalan's breakout hit, The Sixth Sense. Long before we were celebrating the Shyamalanaissance via Glass, there was a brief time at the turn of the century where Shyamalan was hailed as the "next Hitchcock" thanks largely to this emotionally devastating thriller about a boy who talks to ghosts. The twist that (20-YEAR SPOILER ALERT) Bruce Willis is himself a ghost in the film stunned audiences and Academy voters alike, who agreed with the second line of dialogue in the film: "That is one fine frame." The staggering box office likely didn't hurt (it was the second biggest hit of 1999, selling more than $500 million worth of North American tickets in 2018 dollars).
Come the Oscar ceremony of 2000, The Sixth Sense, a movie about a boy haunted by some pretty ghastly images, earned two Oscar nominations for Shyamalan, Best Director and Best Original Screenplay, two acting nominations for Haley Joel Osment and Toni Collette, and of course a Best Picture Oscar nod. It did not win any of them, but it paved the way for Shyamalan's career to come.
Crouching Tiger, Hidden Dragon
Ang Lee introduced wuxia to the Hollywood studio system in 2000 with his sweeping martial arts epic, which went on to pick up 10 Oscar nominations–the highest ever number of nods for a foreign-language film, only matched by Roma's haul in 2019. That fact that it was nominated for (and won) the Best Foreign Language Film award was kind of a given, but its nom for Best Picture marked the first time that a martial arts movie had been recognized in that category. Sure, Lee's opus carried a bit more arthouse prestige than a lot of martial arts actioners, but it was still a huge achievement.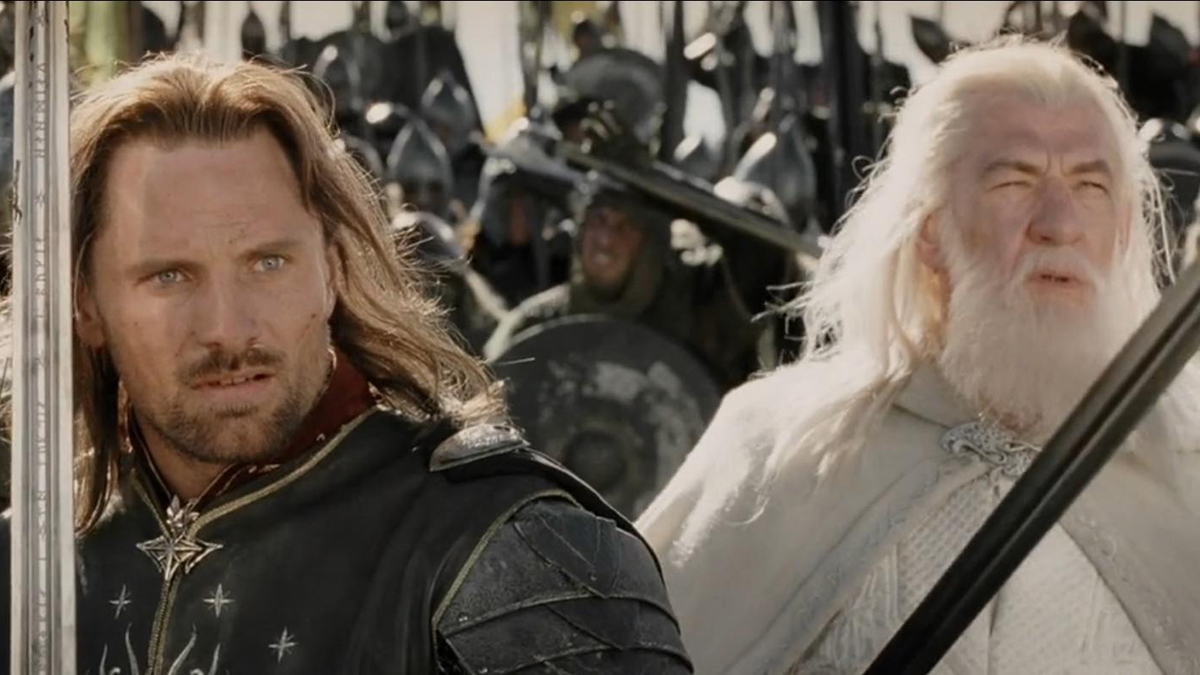 The Lord of the Rings
Peter Jackson's unashamed fantasy saga did big business in multiplexes in the early 2000s, and there's no doubting that the ambitious, three-part Tolkien adaptation was a staggering cinematic accomplishment. The first two movies, The Fellowship of the Ring and The Two Towers, both picked up Best Picture nominations among others (including Ian McKellen earning a Best Supporting Actor nod for Fellowship), but were beaten at the final hurdle. It was a different story for trilogy-closer The Return of the King though–perhaps in recognition of the whole series' gargantuan undertaking, it became the first fantasy movie to win Best Picture. In total, it took home 11 Oscars (winning for all the categories in which it was nominated), tying with Ben-Hur and Titanic for the most Oscar wins ever.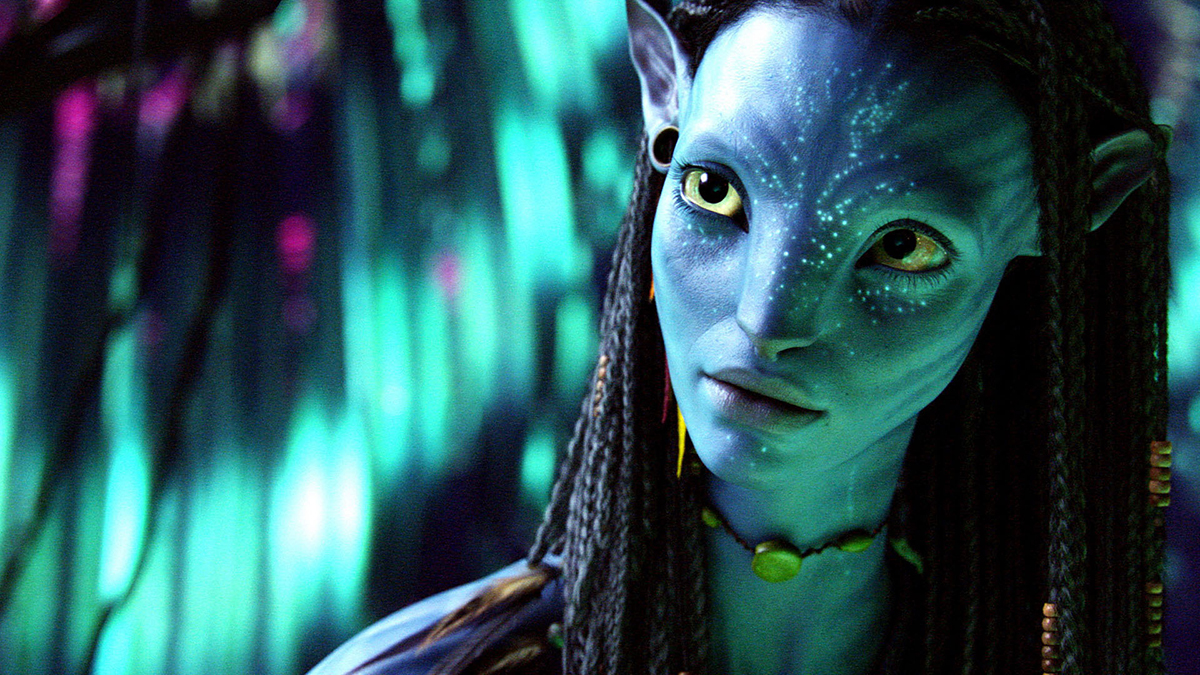 2009: the Expansion of the Best Picture Award
In 2009, the Academy doubled the number of Best Picture nominees allowed from five to up to 10. This was a response to genuine backlash in the industry (and dipping audiences' interest) due to the snubbing of The Dark Knight for Best Picture, although it did pick up a posthumous Oscar for Heath Ledger. After Christopher Nolan's The Dark Knight received PGA, DGA, and WGA love while still going ignored for a Best Picture nod (and upset in the fifth slot by Harvey Weinstein's notoriously poorly reviewed The Reader), there was a change in the air.
read more: Nolan and the Oscars' Strained Relationship with Popular Directors
Since 2009, Best Picture nominees have included Avatar and District 9 (2009), Black Swan and Inception (2010), Hugo (2011), Gravity and Her (2013) Mad Max: Fury Road and The Martian (2015), Arrival (2016) and Get Out in (2017).
Among them, Natalie Portman won an Oscar for her lead performance in Black Swan, Alfonso Cuarón picked up an Oscar for Best Director of Gravity, and Get Out took home the Oscar for Best Original Screenplay. But none of them won Best Picture until…
The Shape of Water
2017 also saw a nomination for Guillermo del Toro's fairytale fantasy about the love between a deaf woman and a Merman and, much to some people's surprise (at least at the beginning of the awards season circuit), it actually won. The Shape of Water received 13 nominations and won four, including Best Picture and Best Director. Though thematically the movie is a romance, del Toro comes with serious sci-fi and fantasy credentials (plus there's an actual Merman) so any suggestion that this isn't actually a genre film doesn't hold water.
read more: The Greatest Movie Monster in The Shape of Water is White Privilege
Get Out
And then, as we mentioned, in 2017 there was Get Out. While this didn't win Best Picture, its achievement in getting nominated not just for Best Picture but also Best Director for Jordan Peele and Best Actor for Daniel Kaluuya–with Peele actually winning the Best Original Screenplay award–shouldn't be underestimated. Though Peele remarked that the film was a documentary when it got categorized as a comedy in the Golden Globe noms, there's no question that Get Out is a horror playing on genre tropes throughout.
The script is razor sharp, the themes incredibly current and the performances excellent across the board, but let's not forget that this was a chiller made for under $5 million by a first-time director for Blumhouse Pictures, the company that brought you Paranormal Activity and Insidious (we're not knocking Blumhouse here)–that's a feat almost unheard of, and Peele has become incredibly hot property after the movie's massive success. Peele's second film as director – doppelganger thriller Us – sadly scored a total of zero Oscar noms this year, despite killing it at the box office.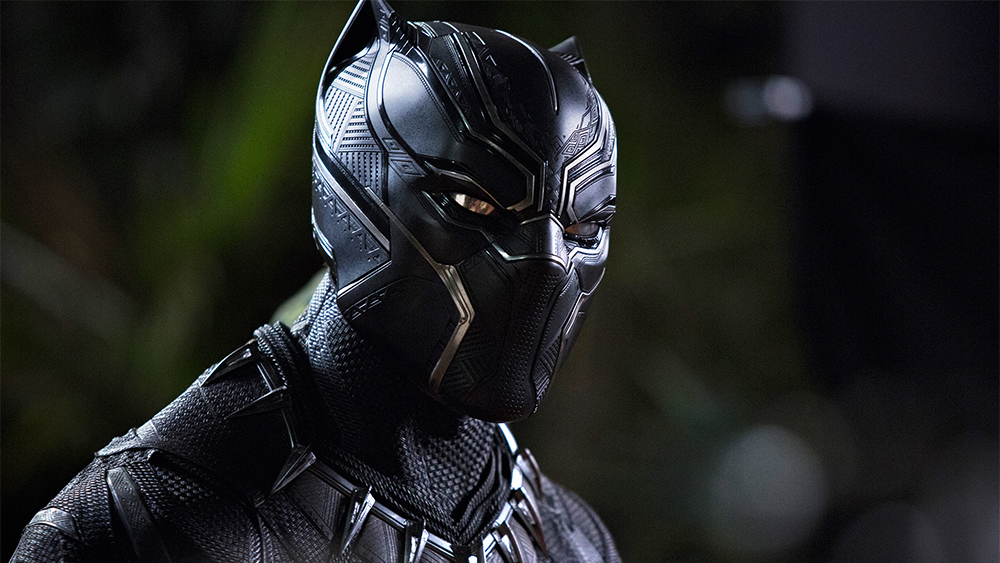 Black Panther
Since the success of 2008's Iron Man, Marvel Studios has quickly risen to dominate the worldwide box office. But it wasn't until 2019 that one of its films was properly recognised by the Academy outside of the VFX category.
Back in 2017, Fox's Marvel-inspired Logan proved that comic-book movies could kick it with the elite by picking up the genre's first Best Adapted Screenplay nomination. But Black Panther–the 18th chapter in the ever-expanding Marvel Cinematic Universe–went one better, picking up a total of seven nominations, including one for the coveted Best Picture prize (as previously noted, it was the first film based on a comic to achieve that particular feat). The film ultimately missed out on the top gong, but did take home three awards for Costume Design, Production Design and Original Score. It did send out a clear message, though: comic-book movies aren't here to mess around, despite what some industry naysayers might think…