News
Forget Barbenheimer and Get Ready for Saw Patrol
Saw X and PAW Patrol: The Mighty Movie are now set to be released on the same day.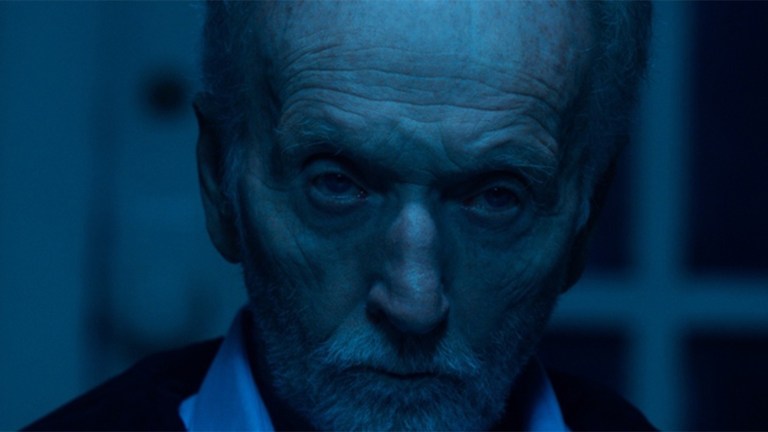 We've all had a sensible chuckle at the Barbenheimer meme. The idea that something as po-faced as a Christopher Nolan movie about the perils of creating the atomic bomb is being released at the same time as a pink glitter explosion of a flick about Mattel's immortal fashion doll and her adventures in the real world makes for a naturally hilarious showdown slash double bill.
But as the Barbenheimer t-shirts, posts, video edits, and think pieces continue to pour in, horror fans may well be watching from the shadows, eyes glowing red, knowing that their time is almost nigh. When July is over, Barbie vs. Oppenheimer will be but a pleasant summer memory, but Saw X vs. Paw Patrol: The Mighty Movie? Well, that's when shit could get real.
On Sept. 29, Jigsaw returns for a brutal new game with Saw X, and star Tobin Bell will return to the role of everyone's favorite man so upset by the sweet, impending release of death that he's gotta make everyone else appreciate being alive, even if it means killing them or whatever. I don't know. The moral message of this franchise was always its biggest "just go with it" element.
Anyway, this one is a prequel, and will explore what John Kramer (Bell) was up to between the events of Saw and Saw II. Turns out he traveled to Mexico for an experimental medical procedure that he thought might have a shot at curing his cancer, but he arrived to discover it was just a scam, so Mr. Saw has to roll up his sleeves and set up some traps again. Again, again. Again.
If you're wondering how Bell can play such a young version of Kramer at this point, the answer is quite simple. He is one of nature's most astounding triumphs, and emerged from the womb perennially looking like a 65-year-old man. A young-looking Tobin Bell is much like a baby pigeon. You know they exist, it's just very rare to see one. An alternative explanation is that this is the bloody Saw franchise. Just go with it.
Meanwhile, PAW Patrol: The Mighty Movie is also releasing on, you guessed it, Sept. 29. Based on the hit animated TV series PAW Patrol and a sequel to 2021's PAW Patrol: The Movie, the kid-friendly film finds Skye the cockapoo feeling unappreciated by her friends Chase, Liberty, Marshall, Rubble, Rocky, and Zuma, and eager to finally prove she can be a real asset to the team. There's a magical meteor, superpowered hijinks, crystals galore, and lessons to be learned about the power of friendship. Absolutely no one gets skewered through the eyeball with a needle. Nor does anyone hack off their foot with a rusty blade. And NONE of the adorable pups get locked into a reverse bear trap.
No, it's up to us to make that happen. It's time to fire up Photoshop, get out the glue gun, shear off a ream of felt, repurpose your most bedraggled furry costume, and hop on AliExpress to buy various metal cages in bulk. Saw Patrol shitposters, report for duty.
Let the game begin.