News
Filming Gets Underway on X-Men: New Mutants
Director Josh Boone confirms that production has officially started on X-Men: New Mutants...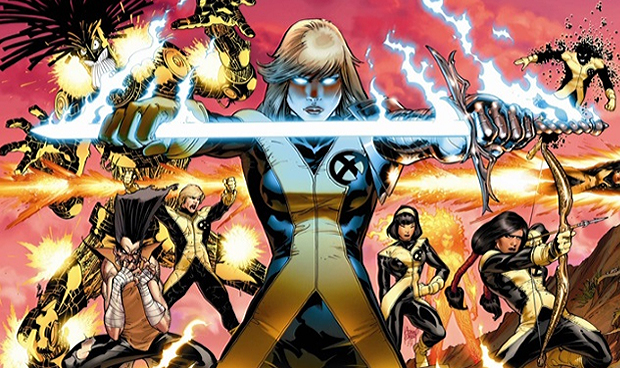 After many years of rumors and development, 20th Century Fox's X-Men: New Mutants has finally started shooting. The movie is filming in Canada, and it's the first of a trio of X-Men movies that will hit theaters next year. It's due next spring, followed by Deadpool 2 and X-Men: Dark Phoenix later in the year (the Deadpool sequel starting filming first, however; cameras have yet to roll on Dark Phoenix).
Josh Boone is directing this one, with his work on the Y/A tragic romance The Fault In Our Stars likely to have been a factor in recruiting him to oversee a tale of teen mutants learning how to become superheroes. He took to his Instagram account to salute the start of filming on the new film…
X-Men: New Mutants features Anya Taylor-Joy (Split) as Magik, Maisie Williams (Game of Thrones) as Wolfsbane, Charlie Heaton (Stranger Things) as Cannonball, Alice Braga (I Am Legend) as Cecilia Reyes and Henry Zaga (Teen Wolf) as Sunspot. Boone also penned the screenplay to the movie with Knate Lee. The movie will open on April 13, 2018.