Features
Examining Lionsgate's Franchise Slate
With rumors that the studio is actively courting a sale, we look at the slate of Lionsgate, and what lies ahead...
This article comes from Den of Geek UK.
For a long time, Hollywood's major studio structure has largely gone unchanged. But paradigms have shifted enough that in the last decade or so, one studio has come up as something of a mini-major, seriously competing with the bigger studios even as they merge and consolidate their holdings.
Lionsgate Films came along in 1998, largely distributing foreign language films and indie dramas for the American audience at first, with their first major release coming the following year when they distributed Kevin Smith's controversial Dogma in the US. View Askewniverse aside, their franchise breakthrough came in 2004, when their slate included a belated Dirty Dancing sequel, a film based on Marvel's The Punisher and the first Saw, the film that would give them an annual horror franchise.
The studio has diversified its franchise slate over the past ten years and their top bods are currently courting larger companies to take over, which could make Lionsgate a dark horse in the consolidation of the major studios. Having fended off a previous bid by Hasbro, the studio is reportedly entertaining bids from the likes of Sony, Viacom and Netflix, as well as other big corporations like Apple and Facebook.
Amongst their other holdings, the studio's stable of franchises will surely be a factor in a potential sale. But strictly in those terms, what franchises does Lionsgate have to offer potential merger partners? How did they get here and where are their next big hits coming from?
The last 10 years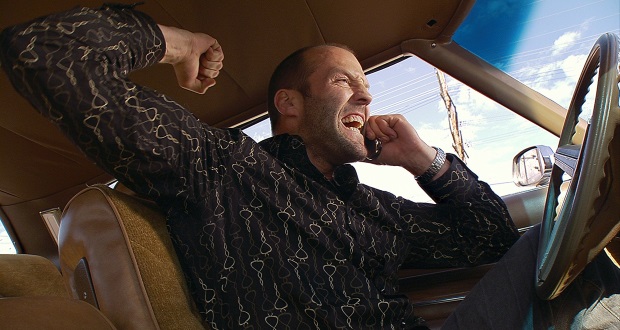 Up to a certain point, Lionsgate was synonymous with R-rated genre fare. The reddened version of their studio ident, with gears grinding in a keyhole as a gate opens on a cloudy view, is still associated with their horror output, including franchises like Saw, Hostel, and Cabin Fever.
Also firmly in the R-rated bracket – Jason Statham action franchises like Crank, The Mechanic, and The Expendables. For instance, in 2008, they released sequels to films that had been at other studios, including Rambo and Transporter 3, as well as their own R-rated franchise entries Saw V and Punisher: War Zone.
In the last decade, they've also enjoyed success on the PG-13 level, in distributing Tyler Perry's films, and his Madea franchise. These films generally don't get released in the UK but the franchise phenomenon is still going strong in the US, ranging from the comedy drama Diary Of A Mad Black Woman (based on the play) to last year's broad horror comedy Boo 2! A Madea Halloween, the tenth instalment of the series in which Perry writes, directs and stars as the titular matriarch. The next one, A Madea Family Funeral, hits cinemas this summer.
But the studio's watershed moment came in 2012, with the acquisition of Summit Entertainment, which had the rights to the Twilight and Step Up franchises. New instalments of those series were also released that year, but not before Lionsgate had its own monster hit in the shape of The Hunger Games. The film had a record breaking opening weekend in March 2012 and went on to become the highest-grossing film in their history, surpassed only by its 2013 sequel, Catching Fire.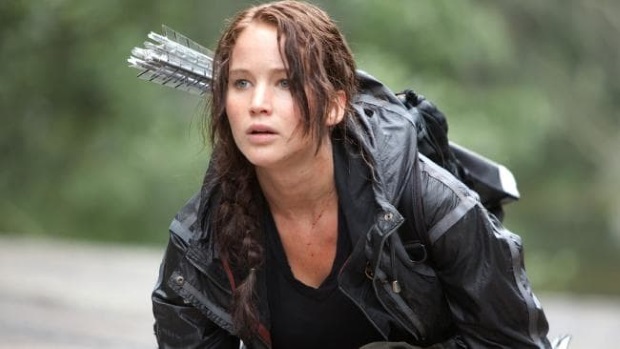 In 2012, Lionsgate finished the year in the top five studios, ahead of seasoned studios like 20th Century Fox and Paramount, with a lucrative and diverse slate of films that included action and horror franchises and coined the 'film based on a young adult dystopian novel' trend. Annual sequels to The Hunger Games followed for the next three years, and further PG-13 franchises sprung from films like Divergent, RED, and Now You See Me, while The Mechanic and John Wick kept up the R-rated end.
Over time, the studio has become less of a producer than a distributor of content from Summit and other partners. They distributed three of the Best Picture nominees from last year's Oscars – La La Land, Hacksaw Ridge, and Hell Or High Water – but their pivot to more awards-friendly fare didn't yield much this year.
The consecutive poor performances of both Deepwater Horizon and Patriot's Day, two fairly current true story movies from the team of Peter Berg and Mark Wahlberg, led to a change in approach. They've since handed off at least two films – Only The Brave and the upcoming Sicario sequel, Soldado – to Columbia Pictures, and have a number of other sequels in the pipeline.
In short, the last decade has seen the studio rise by diversifying its slate outside of the R-rated films on which they made their name, including distributing kids movies like My Little Pony and Aardman's output, including the currently playing Early Man and next year's Farmageddon: A Shaun The Sheep Movie, in the US, while also maintaining their horror and action output.
Summit Entertainment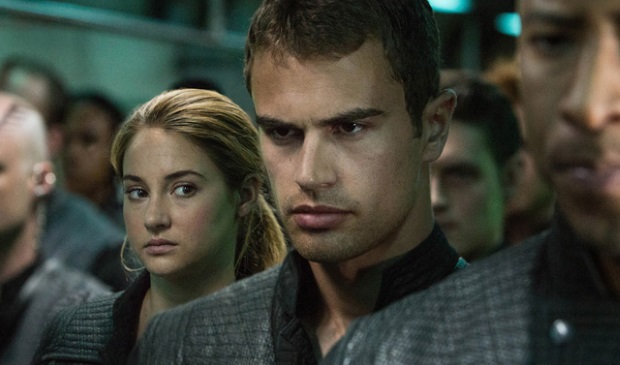 Having built their biggest year on the back of The Hunger Games, Lionsgate built the popularity of YA dystopia movies and then saw it wear out, even by the point of 2015's Mockingjay Part 2, the final and lowest-grossing film in that series. More embarrassingly, their other big YA franchise has been left dangling conspicuously by a hasty change of plans.
Having made the decision to split the final book into two films, a la Mockingjay and other franchise finales, the most recent Divergent series film Allegiant only adapts half of that novel. The fourth and final film, titled Ascendant, was set to be filmed separately and released in 2017, until the third instalment posted lacklustre box office results and the film was cancelled.
At that point, Lionsgate announced that the film series would conclude in a television movie that would also serve as a pilot for a spin-off series. They announced Shailene Woodley and the series' cast would return, at which point Shailene Woodley and the series' cast said "Oh no, we won't." After a period in development limbo, the Ascendant TV series is apparently going ahead without Woodley, and so, it looks as if the series will remain one film short of a complete DVD boxset.
Other efforts to start a new young adult franchise based on a book series have included Ender's Game and last year's hard R-rated American Assassin, but neither really caught fire. The studio will have high hopes for next year's Chaos Walking, based on the first book in Patrick Ness' trilogy of the same name.
The initial trend might seem like it's over, but there's some serious talent involved here – Tom Holland, Daisy Ridley and Mads Mikkelson are in front of the camera, while Doug Liman is directing, Robert Zemeckis is producing, and Charlie Kaufman and Ness himself are among the credited screenwriters. Even if it doesn't revive the YA dystopia film, it could be a potential trilogy on its own.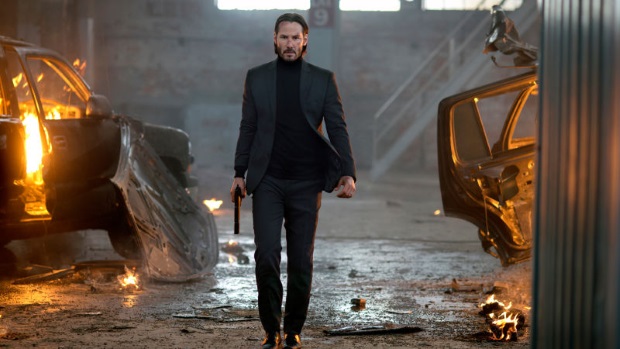 Elsewhere, Summit's most popular draw at the moment is probably John Wick. With the hotly anticipated Chapter 3 closing off the Keanu Reeves-starring trilogy next summer, there's talk of expanding the franchise in a spin-off TV series called The Continental, and Lionsgate recently bought a script about a child assassin called Ballerina, in the hopes of reworking it as a film set in Mr. Wick's particular universe.
Now You See Me 3 is also due in 2019, and a spin-off with a Chinese cast is in the works, based around Jay Chou's character from the second film. And although a third RED film by screenwriters Jon and Erich Hoeber was announced around the time of the first sequel, (heard your dad liked RED 2) it hasn't materialized in the last five years.
Despite the Divergent fiasco, it generally seems as if the studio is tying up a lot of its big franchises in development for television, rather than planning sequels, with John Wick, Ender's Game, and Step Up all in line for small screen adaptations. The studio doesn't yet have another Hunger Games sized franchise on the go, which may be why there are persistent rumors of further films inspired by those books, set either before or after Katniss Everdeen's exploits.
Millennium Films
Elsewhere on the action front, Lionsgate has a long running partnership with Nu Image Films' action label, Millennium. Their flagship franchise is Sylvester Stallone's The Expendables, which has spawned two sequels and has a spin-off TV series (again) and a Bollywood remake (no really) in development. There's been development in an awful lot of different directions since the third instalment was released in 2014, but not much actual movement.
Going back to 2012, the idea of a film about a similarly badass team of women called The Expendabelles (hopefully just a working title) has been floated by the studio, with director Robert Luketic (Legally Blonde) attached. The studio was reportedly after Cameron Diaz, Milla Jovovich and Meryl Streep(!) to star, but over the course of its development, everyone from Linda Hamilton to Jessica Rabbit has been mentioned in the potential fan-casting hustings.
Stallone washed his hands of the project in 2016, but we'll always have the cringey, sex-centric logline that the studio released at the Berlin Film Festival, and later retracted:
When America's Navy SEALs are wiped out trying to penetrate the island lair of a deadly despot who has captured one of the world's top nuclear scientists, it becomes clear that there is no such thing as the right man for the job and that this is a mission so impossible that only women can handle it. The only way in: some of the world's deadliest female operatives must pose as high-class call-girls shipped in by private plane to satisfy a dictator – and instead save the scientist and the day.
However, we learned this month that the fourth instalment of the franchise is going before the cameras this summer, but it hasn't been the easiest road to a greenlight. Stallone had a falling out with Nu Image head Avi Lerner over the direction that a fourth film should go in, from the director right down to who should do the visual effects. The actor and writer publicly stated that he wouldn't appear in any future films, but apparently he's now back on board. This hiccup aside, it's rather more troubling to hear how Terry Crews, who played Hale Caesar in the first three films, has been treated during his ongoing lawsuit against his agency William Morris Endeavour.
Crews bravely came forward last year about being sexually assaulted at a party by Adam Venit, the motion picture head of WME. He recently alleged that Lerner had called his management and advised him to drop his civil case against the agency and Venit (who was also Stallone's agent) in order to "avoid any 'problems'" on the upcoming Expendables sequel. Casting details for the fourth film are as yet unconfirmed outside of Stallone and Randy Couture returning, but we like Terry Crews a lot, so let's keep a close eye on how this develops before we decide whether or not to get too excited about it.
That unpleasantness aside, Millennium also has Angel Has Fallen, the sequel to Olympus Has Fallen and the decidedly less fun London Has Fallen, currently in production. President Aaron Eckhart has left office for this one, but Gerard Butler will return as Secret Service Agent Mike Banning in a sequel set onboard Air Force One. The series has gone through 'Die Hard in the White House', past 'Die Hard in Britain' and landed on 'Die Hard on Air Force One'. The film doesn't have a release date yet, but there is already a film that's basically that, but with Harrison Ford in it, so that should tide you over.
Those are the two biggies, but if we had to speculate about any other prospective franchises on Millennium's slate, we'd guess that there has been a conversation about somehow continuing The Hitman's Bodyguard. Starring Ryan Reynolds, Samuel L Jackson and Salma Hayek, the film was a sleeper hit in the dying days of last summer, and one of only five films all year to top the US box office three weeks in a row. If they announced a spin-off with Jackson and Hayek, (who by all accounts really enjoyed working together) we shouldn't be too surprised…
Horror franchises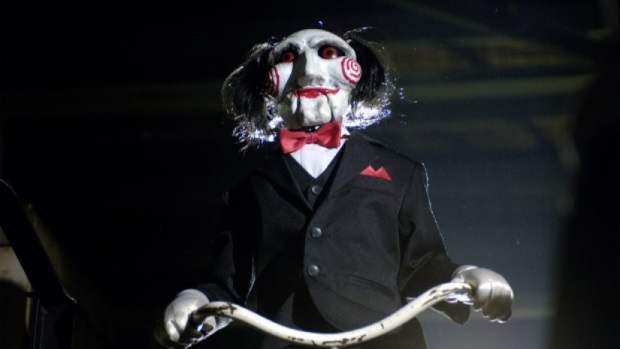 The success of Saw and its annual sequels was a major throughline of Lionsgate's rise. The studio recently re-opened the gory serial, which seemingly ended with 2010's Saw 3D: The Final Chapter, by releasing Jigsaw last Halloween. The belated sequel, directed by the Spierig brothers, was pitched as both a continuation and a soft reboot designed to entice new fans. Its appeal to newbies is arguable, but it was nevertheless a big enough hit to reinvigorate the franchise.
They're going to have to get a wriggle on if Jigsaw 2/Saw IX will reinstate the franchise as an annual Halloween fixture, given how the Spierigs have confirmed that they're not returning, but it's not totally out of the question to think that they might get another one finished in time for the end of October.
As it stands, Saw is their only current horror franchise, barring the Boo! strand of the Tyler Perry cinematic universe. Recently, the studio lost the rights to the Texas Chainsaw Massacre franchise – after 2013's Texas Chainsaw 3D, Lionsgate and Millennium had the rights to make at least five more movies, provided they were released in a certain timeframe. This agreement expired after they dragged their feet releasing last year's reboot Leatherface.
Elsewhere, their Sinister series has ended, following the apparent disappointing box office performance of the second instalment. Aside from this, Blumhouse Productions now have a first-look deal with Universal, and writers C. Robert Cargill and Scott Derrickson, who penned the first two instalments, moved on to Marvel's Doctor Strange. Speaking of Marvel, that brings us nicely around to an aspect of modern film franchises which is unusually low on the roster compared to other studios.
Comic books and superheroes
Having built their name on action and horror films, Lionsgate has only joined in with the comic book movie boom tangentially, focusing on R-rated versions long before Deadpool and Logan came along and made them a surer thing. They distributed the excellent Dredd in the US, but that's another property which is headed to TV, and their live action rights to The Punisher and Black Widow reverted to Marvel in 2010.
Continuing in this vein, Lionsgate has an R-rated Hellboy reboot (formerly subtitled Rise Of The Blood Queen) coming out next January. In a clean break from the two films directed by Guillermo del Toro, the new film will be directed by Neil Marshall and star Stranger Things' David Harbour in the title role. As much as del Toro's Hellboy III will be one of those tantalizing unmade films that we'll keep wondering about (especially now that he has some post-Oscars clout to throw around), the talent behind this new approach is enough reason to keep an open mind about the reboot.
On the PG-13 front, Lionsgate released Power Rangers last year. Based on the first run of the long-running Saban series about mighty morphin' "teenagers with attitude", the film was intended to be the first in a planned six-film arc. Reviews found that the film was caught halfway between the 'Bay-formers' style of reboot, and a progressive update of the original that includes autistic and LGBTQ superheroes (a landmark for the superhero genre in both regards). It's probably better than it needed to be, but it still shoots a little over the heads of the young target audience of the still-running TV series.
Director Dean Israelite has speculated much the same reason for the film's failure to set the box office alight during its theatrical run, but its apparent success in the home market has led to discussions about the franchise continuing. The first film's post-credits sting hinted at the arrival of Tommy Oliver, the Green Power Ranger, in the sequel, and if DVD and VOD sales are anywhere near enough to power this franchise to six instalments, there are plenty more storylines to mine from the 25 years and counting that the series has been on the air.
The studio that roared
As Disney pursues its merger with Fox, Lionsgate could be something of a wild card in the ongoing shift of power in Hollywood. They're one of the few studios that has specialises in very specific areas, rather than spreading around as much as they can, while also making a recent effort to pivot to prestige fare that can win awards that proved quite successful last year.
They've got enough going on elsewhere that they could continue to diversify their output as they have done in recent years, particularly on the franchise front, and ascend to the same status as some of the more seasoned studios. As others have remarked, a merger with a bigger entity could cement the studio's position as a major player, continuing the impressive trajectory of the last decade or so.