Features
Examining 20th Century Fox's Franchise Slate
Ahead of its acquisition by Disney, we look at what franchise's are on Paramount's slate.
This feature contains big spoilers for Logan and War For The Planet Of The Apes.
Recently, we looked at how Paramount Pictures was faring with its upcoming slate of movies. But over the past few months, it's been the union between Disney and 20th Century Fox that's been making headlines. 
But as negotiations go on between Fox and the Mouse (and it'll be interesting to see what happens following Comcast's announcement that it wants to buy Sky, and whether that affects Disney's interest), the studio is still, for the time being, turning out new films. It's been speculated by some that Disney only wants the studio's extensive library of content to bolster their new streaming service to rival Netflix, (Fox also owns a 30% share of Hulu) but even if they don't shut the seasoned studio down, Fox's future as a major player is unclear. To use an example from another entertainment industry, it's hard to argue that the range of mainstream music has gotten better since the big labels began merging with one another.
But then the movie business has increasingly become all about making big bets on fewer films, and franchises are very much the popular bets right now. While some have struggled for franchises slightly over the last decade, Fox has recently done a great line in more standalone films that hit big, like Hidden Figures and The Greatest Showman in the last 12 months.
But on the franchise side, Fox has also gone through a fair amount of experimentation, and even found closure in some of their most popular going concerns. For instance, in 2017 alone, Hugh Jackman's Logan and Andy Serkis' Caesar, both hugely popular franchise characters in their own right, were definitively killed off in their respective films. So, where has Fox been and where are they going in the immediate future?
The last ten years
According to Box Office Mojo, Fox has only topped the other studios in the annual market share rankings once, back in 2014 – the year of X-Men: Days Of Future Past, Dawn Of The Planet Of The Apes and three separate releases as part of their deal with DreamWorks Animation, which began in 2013 and ended last year. The studio's standing has varied throughout the last ten years, but it's interesting how more than most, Fox has held onto long-running franchises.
Back in 2007, there was a Die Hard movie, an Alien Vs. Predator movie and, at long last, a Simpsons movie. A decade on, even though the Alien and Predator franchises have been consciously uncoupled, there's either talk or active development on sequels to all of those properties, and we've also seen Planet Of The Apes and Independence Day get new installments to mixed success.
Conversely, the studio had just come off of what must be the most short-sighted decision of the modern age of comic book movies, in closing their X-Men franchise as a trilogy with 2006's The Last Stand. The film killed off several characters and tied a slightly messy bow on the series up to that point, with the studio planning to continue the franchise through a series of Origins prequels.
The series' frazzled continuity since then has come out of working around that, but in 2008, two other studios put out comic book movies that changed the game. Iron Man was a fun, witty film with one eye on a whole Marvel universe and The Dark Knight was an epic grown-up drama that happened to have a costumed hero in it. At this point in the franchise, X-Men was neither of those things, although 2007's Fantastic Four: Rise Of The Silver Surfer might have been placed to follow the former if only it had been better executed.
Disney hadn't bought up LucasFilm yet, but the studio had also seen their biggest franchise ever go elsewhere in the same year. Released by Warner Bros, Star Wars: The Clone Wars cobbled together several episodes of the computer-animated spin-off of the same name and became the first Star Wars film to be released without the iconic Fox fanfare at the start.
Fox's run with the franchise officially ended with 2005's Episode III, and even though the animated spin-off found a new low for cinematic Star Wars prequels (at least Solo can't possibly be worse), it was still a box office hit, for its low budget. Ultimately, with the writers' strike affecting films and television, Fox's only franchise movie of 2008 was The X-Files: I Want To Believe. But a year later, following new instalments in several of their major franchises, they'd release their biggest film ever.
James Cameron and the Avatar business
In fact, Fox has the top two biggest worldwide hits in box office history to its name, both from the same director, James Cameron, and his Lightstorm Entertainment company. But while jokes still abound about a sequel to Titanic, it's Avatar that feels like a not-so-instant franchise.
The first film was a bonafide phenomenon when it arrived in cinemas in December 2009, with legs that carried it well into the following year. All told, the film gathered widespread acclaim, nine Oscar nominations and almost $2.8 billion in ticket sales worldwide. But just as the first film spent a long time in development on account of developing its visual effects technology, so has the inevitable sequel, with Cameron devoting a lot of attention to it.
"I'm in the Avatar business. Period," Cameron told the New York Times in 2012. "That's it. I'm making Avatar 2, Avatar 3, maybe Avatar 4, and I'm not going to produce other people's movies for them. I'm not interested in taking scripts…And that all sounds I suppose a little bit restricted, but the point is I think within the Avatar landscape I can say everything I need to say that I think needs to be said, in terms of the state of the world and what I think we need to be doing about it. And doing it in an entertaining way."
Even if there was no natural way to explore Cameron's universe any further, you can't blame Fox for wanting a follow-up to the single biggest film of all time. But he's got plenty of ideas, bringing back most of the original film's cast (irrespective of whether their characters survived) and reuniting with his Titanic star Kate Winslet. Despite all of the snarking about the film's various story influences, this is still an original property, and there aren't many franchises built on those.
Cameron has also reneged on his claim that he wouldn't produce any other movies, and his name will be on manga adaptation Alita: Battle Angel, a project he intended to direct for a long time that has now been helmed by Robert Rodriguez. The film's release has just been put back from summer to December. This wouldn't usually be a good sign, especially with big films like Aquaman and Bumblebee coming out around the same time, but we've learned not to bet against Cameron.
Fox's longstanding collaboration with Cameron has also seen them pick up distribution rights for the new Terminator sequel, with Arnold Schwarzenegger and Linda Hamilton returning to their roles. This franchise has passed from studio to studio over the years, most recently when Paramount's Terminator Genisys proved to be a non-starter in summer 2015, despite the prominence of Cameron's enthusiastic endorsement of the film in its marketing.
"I think it's fairly widely known that I don't have a lot of respect for the films that were made later," Cameron told News Corp Australia Network last year, back-pedalling on his previous review. "I was supportive at the time in each case for Arnold's sake because he is a close friend. He has been a mate of mine since 33 years ago so I was always supportive and never too negative. But they didn't work for me for various reasons."
This one's meant to kick off a trilogy too, with Deadpool director Tim Miller helming a film based on a new story idea by Cameron that picks up after Terminator 2: Judgment Day and disregards the other sequels. Production will start next month for a release in July 2019, but it remains to be seen if the original director's involvement can halt the decline of the various contradictory sequels.
Marvel Entertainment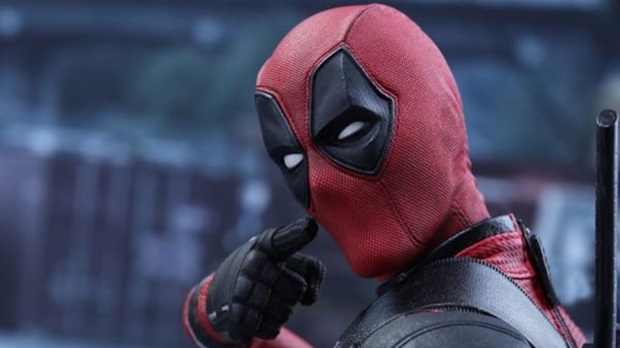 In all the time that we haven't had an Avatar sequel, Marvel properties have come back around in a big bad way. Fox's X-Men Origins plans turned out the critically derided Wolverine and what eventually became First Class, both of which spawned loose trilogies that went off in somewhat different directions.
In this regard, Fox has given their Marvel properties a second wind simply by experimenting with the range of what they can be, particularly in the last couple of years. The studio dragged their feet greenlighting the R-rated Deadpool, but the film wound up being one of their ten highest grossing films ever, with Untitled Deadpool Sequel (don't be surprised if that's the actual title) on the way this summer, and an X-Force spin-off featuring the Merc with a Mouth.
Likewise, Logan recently became the first Marvel movie to bag an Oscar nomination for its screenplay, with the kind of story you can only really do with Jackman and Patrick Stewart's Professor X. Josh Boone's Stephen King-inflected The New Mutants should be different again, and we can't wait to see how that one turns out (although it's been put back to 2019).
It's telling, then, that the X-Men spin-off that's had the most trouble is Gambit, which recently had director Gore Verbinski follow in the footsteps of Doug Liman and Rupert Wyatt by exiting the project due to creative differences. We know Channing Tatum will play the Cajun mutant (last seen as Taylor Kitsch in Wolverine), but the lack of a unique selling point seems pertinent in its storied development, as we hurtle towards a planned June 2019 release date.
Meanwhile, back at the ranch, this year's X-Men: Dark Phoenix will continue the unreasonable acceleration of the franchise's main strand from the 1960s to the 1990s, with Sophie Turner going through the motions of the famous Jean Grey storyline that The Last Stand mangled over a decade ago. Although X-Men: Apocalypse re-introduced a younger generation of mutants, further instalments after Dark Phoenix will likely hinge upon the availability and willingness of James McAvoy, Michael Fassbender and Jennifer Lawrence to return as their now 50-something characters.
Of course, once Disney's acquisition of the studio and its properties are complete, the future of these franchises will likely be handed over to Marvel Studios. Kevin Feige has said that they're not prioritising films after 2019's Avengers 4 just yet, but you'd have to imagine the knotty continuity of the X-Men films would go out the window to avoid tangling up the MCU. Except Deadpool, who'll probably hop right over and laugh about it too.
Fox's own franchises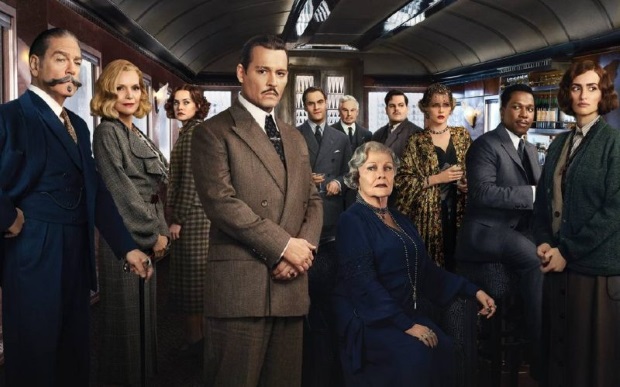 Outside of partnerships with Marvel and Lightstorm, Disney will also get their mitts on some of the longest running franchises in blockbuster history. While War For The Planet Of The Apes wrapped up Caesar's story, the prequel/reboot trilogy provides enough setup for further films in the future, bringing the story closer to that of the 1968 original, perhaps while retaining the apes' perspective.
But some of the other franchises on Fox's hands are a little more up in the air. In the short term before the Disney deal is complete, they have Shane Black's The Predator (another film that was recently pushed back a few months), and Kenneth Branagh's Death On The Nile (the sequel to his Murder On The Orient Express), both coming late next year. With the final instalment of The Maze Runner currently playing in cinemas, there might also be some latent potential for a new YA dystopia series in Jennifer Yuh Nelson's The Darkest Minds, which arrives in cinemas this August.
Much has been made of whether or not Disney will make any of the studio's more adult-oriented content. An Alien movie would be off-brand for them for instance, although Ridley Scott has been vocal about completing his trilogy of prequels with a film tentatively called Alien: Awakening, focusing on David and other androids alongside the development of the xenomorph in the run-up to his original film.
In the wake of Alien: Covenant's disappointing box office performance, that film is as yet undated, and we're not optimistic about any mooted sequels that are currently in that position. The belated sequel Independence Day: Resurgence ended on an audacious cliffhanger that may or may not be resolved, given its current status, and likewise, Len Wiseman's Die Hard Year One, intended as part-prequel, part-sequel, seems to have fallen dormant as well.
Blue Sky and other family franchises
On the other hand, Disney will take up another chunk of the animation market in the form of Blue Sky Studios, which is currently owned by Fox. Blue Sky is the studio behind Ice Age, Rio, and the underrated Peanuts movie. It was their turnaround of Ice Age in 2002 that made them Hollywood's third major animation studio to launch a franchise. It's unclear what place they will take alongside Pixar and Disney's own animation studio, but all indications are that the studio's success will keep them safe from any kind of phasing out by the House of Mouse.
In the foreseeable future though, Blue Sky will release Spies In Disguise, (based on the animated short Pigeon: Impossible) in January next year, comic book adaptation Nimona in 2020 and the studio's first musical, Foster, in 2021. Fox also has Ron's Gone Wrong, the first film by UK-based Locksmith Animation, pencilled in for 2020. With the turnaround of animated sequels and TV spin-offs these days, any one of these could be another franchise in Disney's stable if they land.
At the time of writing, there are no further plans for Fox's other family friendly franchises, Alvin & The Chipmunks, Diary Of A Wimpy Kid, or Night At The Museum, but they're all there to be reimagined down the line. On the more grown-up animation side, a Bob's Burgers movie lands in 2020, and rumors of a Family Guy movie and a Simpsons sequel persist.
Similarly to Paramount, Fox is a former distribution partner of DreamWorks, in a deal that ended with last year's Captain Underpants: The First Epic Movie. If you don't know how we feel about that movie around here already, we're keeping everything crossed that Universal finds the courage to give him a much deserved epic sequel. (Tra la laaaaa!)
Dum-dum, dum-dum, daaaaaa dum-dum…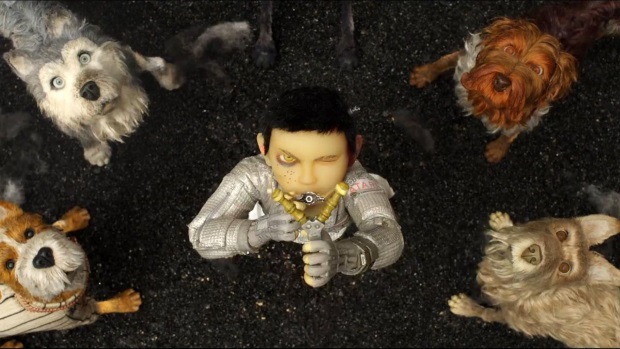 On the subject of animation, Fox's next animated release will be next month's Isle Of Dogs, the second stop-motion feature by Wes Anderson. We don't know how much franchise potential it has, but it will be released under the Fox Searchlight banner, which has turned out some terrific smaller films that usually wind up garnering Oscar attention. It's been suggested elsewhere that Fox Searchlight might continue in much the same way as Touchstone did for Disney in the 1990s.
But as we've said before on the site, we worry about what the Disney merger will mean for Fox's recent commitment to taking a chance on films, whether it's unusual studio fare like The Greatest Showman, an original movie musical that was greenlit long before La La Land came along, and Deadpool, a very rude but very juvenile comic book comedy, or the worthier work of Searchlight, such as this year's Three Billboards Outside Ebbing, Missouri and The Shape Of Water.
Although their franchise slate seems a little bare while the Disney deal is going on, their slate for the coming year is full of Isle Of Dogs and other original pieces from interesting directors. Drew Goddard's Bad Times At The El Royale, Steve McQueen's Widows, and Joe Cornish's The Kid Who Would Be King are just three examples that show the variety of films coming our way. Something like Avatar was a bigger gamble with a proportionately bigger reward, but we don't think we're alone in hoping that this kind of gambling goes on, even if Fox as a distributor does not.