Features
Examining Disney's Upcoming Franchise Slate
Star Wars, Avengers, The Lion King and more: we examine the big franchises on Disney's slate...
This article comes from Den of Geek UK.
This feature mentions spoilers for Avengers: Infinity War, Black Panther, Star Wars: The Last Jedi, and Pirates Of The Caribbean: Salazar's Revenge.
Over the last few months, we've looked at which franchises are at seven of Hollywood's major studios, working our way up to Disney. In case you hadn't guessed yet, Mickey Mouse rules this town.
But that's still something of a recent development. Even though Disney is unquestionably the biggest household name among the major studios, that hasn't always translated into dominating all of the others in the way that they're currently enjoying. For a long time, their business model has been based on making money off of their classic features, as much as making new ones.
In the first instance, that took the form of the Disney Vault, whereby films would be re-released every ten years, either in cinemas or later on VHS and DVD, before going "back into the vault" in order to create a rolling cycle of nostalgia that has proven lucrative over the years. More recently, they've been able to continue that by remaking their animated features in live action, an extremely lucrative strategy that will give us Tim Burton's Dumbo, Guy Ritchie's Aladdin, and Jon Favreau's The Lion King, all in the next 12 months or so.
Aside from being a legacy brand, franchises are doing as much heavy lifting at the House of Mouse as they are at any other studio. In fact, their success has actually come out of making fewer smaller films, when you compare their output to what they were doing in the 1990s via Touchstone and other divisions, and reaping the rewards of betting big on Marvel and Lucasfilm. Looking at what's to come, they mean to continue monopolising the blockbuster business.
The Disney brand means that, for better or worse, "Disney movie" was essentially its own genre. Even ten years ago, that would largely be synonymous with fairy tales, princesses, and movies primarily aimed at women and children. But from making more four-quadrant films for a PG-13 audience, to stock-piling franchises, their record-smashing success in the last decade has all come out of them figuring out how to make movies that everyone else wants to see as well.
The last ten years
Going back a decade to Disney's acquisition of Pixar for the sum of $7.4 billion, you can already see the start of the company getting to where it is now. The story of Disney's last ten years started with them using their heft to buy companies and properties that were already hitting the bases they weren't, but has gradually led to the diversification of their film output overall. What started as a financial strategy has done some creative good as well, keeping their shareholders happy, but also entertaining us geeks in the process.
Back in 2008, Disney's big franchise releases were sequels to National Treasure, The Chronicles Of Narnia, and High School Musical. At that point the first Pirates Of The Caribbean trilogy had just wrapped up with expensive back-to-back sequels, and a few years later, the fourth one would somehow prove to be even more expensive.
The first omen of a change in strategy came in 2010, not with the purchase of Marvel and their then-blossoming film division, but with their first major release of the decade. Tim Burton's Alice In Wonderland bore little relation to the 1951 animated film with which it shared its studio and its source material, but it broke the hold that Avatar had over the global box office in the early months of that year, and went on to make a billion dollars all by itself. While we aren't counting the live-action remakes as one franchise, they certainly made an impact on the kind of films Disney wanted to make, starting with an Alice sequel that ultimately arrived in cinemas in 2016.
There were a few attempts to hit different audiences already in the works at that point, and we recently wrote about some of them, and how their respective receptions changed the studio. John Carter, The Lone Ranger, and Tomorrowland were all big budget bets on potential franchise-starters, that financially struggled when they were put before the audience. Basically, while you could see a film like Tron: Legacy getting made a decade ago as the studio tried to reach the lucrative fan audience, they've travelled far enough in the last decade that the long-gestating third Tron film looks less likely with every year that goes by.
Meanwhile, Alice­-like remakes such as Maleficent, The Jungle Book, and last year's Beauty & The Beast have given Disney a regular stream of hits based on their own IP. Plus, by acquiring Marvel and Lucasfilm and having them build off of the cinematic universe model that was popularised by the former, the studio is all but monopolizing the global box office, year in, year out.
Although Hollywood accounting is altogether more complicated than this makes it sound, it was reported towards the end of last year that Lucasfilm had essentially paid for itself, five years after Disney acquired the company for $4.05 billion. And as you'll know, the studio is currently in the midst of a potential merger with 20th Century Fox, which should help to power their planned streaming service to rival Netflix. The service will include content from their back catalogue, alongside new films, and a Star Wars TV series.
But what of the recent creative turnaround in their animation division, of which Pixar head honcho John Lasseter became chief creative officer in 2007? It began with animated comedies Meet The Robinsons and Bolt, before getting back into what the studio has traditionally done best with The Princess & The Frog, Tangled and, most successfully, Frozen.
Alongside Pixar's releases, (including a fair few sequels and prequels) they've clawed back what ground they lost to competitors like DreamWorks in the years before. But even the animation division has become more focused on franchises.
Walt Disney Pictures, and sequels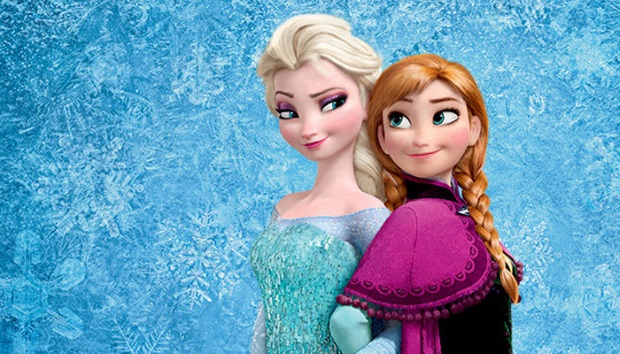 Disney's first ever animated sequel, The Rescuers Down Under, came to cinemas right on the cusp of the 1990s, and later in the decade, the studio would continue creating follow-ups to their animated canon for home release. Still, it's only in recent years that the studio has begun to make theatrical sequels to their films, and all of a sudden, it seems like that's all on their slate for the time being.
The next two films out of Walt Disney Animation Studios are both sequels to their other breakout hits from recent years. Wreck It Ralph 2: Ralph Breaks The Internet and Frozen 2 are both set to arrive in the next 18 months. The latter, in particular, will be a big one in a year with no shortage of biggies from the studio.
Strictly speaking, these are the first Disney animated sequels to see the inside of a cinema since Return To Neverland and The Jungle Book 2 in the early 2000s. That's interesting because Disney doesn't have any original (or at least non-sequel) properties on their animated roster for the foreseeable future, after the studio cancelled its Jack and the Beanstalk-inspired musical Gigantic.
Starting with the original Ralph, they've had a great run of terrific new films that could get sequels in their own right, but as the studio cracks into not one, but two animated franchises, it feels like a while before we'll see something that stands alone in the first instance, like Zootopia or Moana did.
Sequel-itis also seems to have caught on at Pixar, a studio that was once best known for its originality. The studio's last three films were Coco, Cars 3, and Finding Dory, which completely inverted their previously stated intention of making two original films for every sequel or prequel they do.
Their next two projects are this summer's long-awaited Incredibles 2 and next year's Toy Story 4, but they reportedly have three untitled films pencilled in for 2020 and beyond, so maybe a course correction is due. Like Frozen, Toy Story has stuck around since the last feature-length instalment with a series of shorts, but making new films seems to have overtaken the classic Disney model of trading on the availability of their back catalogue.
Live action franchises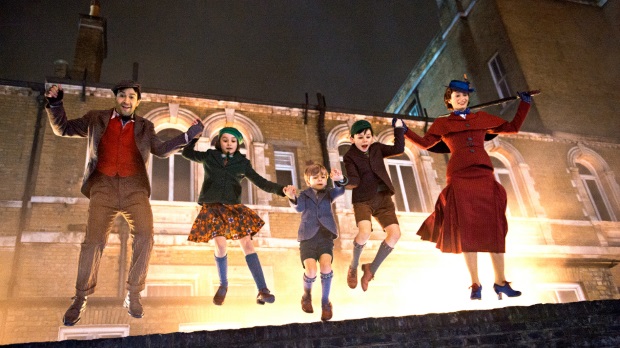 As mentioned, we're not counting all the live action remakes of Disney films as one franchise, but if we did, as Box Office Mojo shows, it would be the sixth-highest grossing one of all time. That should tell you something about how well they're doing at the box office, both collectively and individually, but with the exception of Alice Through The Looking Glass, they're not strictly sequels to those original animated films.
Then again, this summer's Christopher Robin could absolutely be seen as a live-action sequel to Disney's animated take on Winnie The Pooh. The premise is basically Hook, but with Ewan McGregor's Christopher Robin being visited by his old friends and reminded about the Hundred Acre Woods. Jim Cummings, who has voiced Pooh Bear since 1988, returns alongside a stellar new voice cast including Chris O'Dowd as Tigger, Brad Garrett as Eeyore, and the mighty Peter Capaldi as Rabbit.
After that, Mary Poppins Returns will smash the record for the longest-ever gap between sequels. 54 years on from the original, Emily Blunt will be practically perfect in every way as the title character, helping the grown-up Banks children (Ben Whishaw and Emily Mortimer) to look after their own families. If this one hits as big as expected, you can guarantee that they won't wait another half-century to make a third instalment.
Further down the line, Angelina Jolie will reprise her role in Maleficent 2, which is now filming with Michelle Pfieffer also joining the cast in an undisclosed role, and Amy Adams is set to play Princess Giselle again in Disenchanted, the sequel to 2007's brilliant Enchanted. Plus, while last year's Pirates Of The Caribbean: Dead Men Tell No Tales was thought to be the final instalment of that series, Johnny Depp and co are still expected to return for a sixth go-around, picking up on Davy Jones' return in the post-credits scene.
In terms of new franchises in waiting, next summer will see the long-awaited screen adaptation of Eoin Colfer's Artemis Fowl. In between Poirot movies, Kenneth Branagh is in the director's chair for that one, which will bring Colfer's "Die Hard with fairies" action fantasy to the screen, starring Ferdia Shaw, Lara McDonnell, Nonso Anozie, Josh Gad, and Dame Judi Dench. There are seven books in Colfer's series, so expect sequels if this one does well.
We've also learned that the studio has optioned Thomas A. Barron's 12-book series The Merlin Saga as a project for Ridley Scott. That ought to keep them in sequels for as long as he's still turning out two films a year. And that's without the clutch of sequels to other Disney films like National Treasure, Oz: The Great & Powerful, and 2016's The Jungle Book that have variously been put in development in recent years, or the annual turnover of films from Lucasfilm and Marvel.
Lucasfilm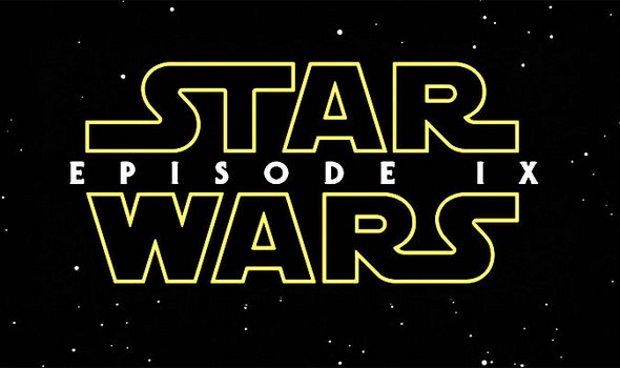 It's hardly unexpected that the new Star Wars movies are doing well, even when they come along on an annual basis rather than the three-year cycle that characterised the previous two trilogies. It's even less surprising that Disney plans to keep it up. At this rate, we'll have had more of these movies over the course eight years, than in the 38 years before.
Solo: A Star Wars Story is now playing, and the next film on Lucasfilm's slate is the as-yet untitled Episode IX, which will see JJ Abrams return to the director's chair. With The Last Jedi serving as a line underneath the Skywalker saga – albeit unintentionally due to the sad passing of Carrie Fisher before release – Episode IX almost has a blank slate.
We expect a conclusion to the rivalry between Rey and Kylo Ren, the Resistance and the First Order, and the balance of good and evil in the galaxy, until the next one, anyway, but other than that, it feels wide open. After some vocal fans said The Force Awakens was too reverent, and The Last Jedi was too different, here's hoping the December 2019 release will find that Goldilocks balance, so the internet can calm down a bit.
Once the new trilogy wraps up, Disney doesn't seem to have any intention of slowing their rolling annual visits to a galaxy far, far away. Beyond the Boba Fett movie from James Mangold and the rumored Obi Wan-centric Star Wars Story, which would have Ewan McGregor reprise his role from the prequel trilogy, we already know of two new trilogies in the works with filmmakers attached – one from Game Of Thrones writers David Benioff and D.B. Weiss, and another from Last Jedi director Rian Johnson. The visibility and popularity of Star Wars the brand is unassailable, but with the somewhat subdued response to Solo, we'll have to see if these Star Wars Stories diversify to the same extent as Marvel's films have.
Meanwhile, Steven Spielberg and Harrison Ford will take another run at rounding off their Indiana Jones series in style with a fifth instalment. As far as we know, George Lucas hasn't come out of retirement to work on this one, so we'll see what happens. The film is currently set to start shooting next April for a summer 2020 release, and will presumably be Spielberg and Ford's last run with the franchise.
As for Indiana Jones films beyond that, we're going to find out if audiences would accept a reboot, because it feels as if someone is definitely going to try that within the next ten years. Casting a younger actor as Han Solo might have been unthinkable before it actually happened, and it only serves to make a reboot of some sort happen. People keep floating Chris Pratt and Bradley Cooper, but in this scenario, we reckon the part is Hugh Jackman's, if he wants it.
In terms of other sequels at Lucasfilm, Solo director Ron Howard has recently mentioned that a sequel to Willow, the 1988 fantasy favourite starring Warwick Davis and Val Kilmer, might be a possibility. It seems as though Disney largely bought the company to get into the Star Wars business, and if that somehow falls by the wayside, and audiences don't respond to a Solo-style reboot of Indy, Lucasfilm could still give them something like Even More American Graffiti, or a "live action" remake of The Land Before Time.
Marvel Phase 4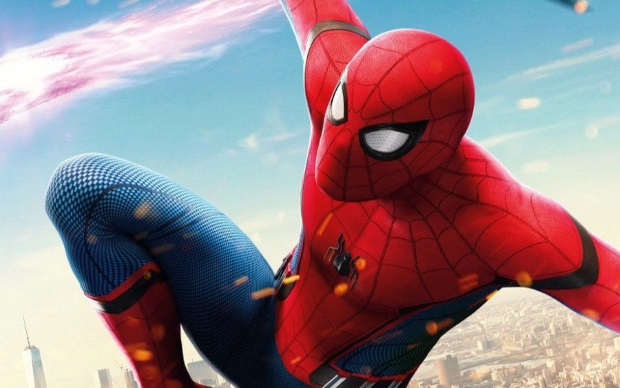 We'll be writing quite enough about the remaining films in Phase Three over the next twelve months – Ant-Man & The Wasp, Captain Marvel, and an untitled sequel to Infinity War that will not only wrap up Phase Three of Marvel Studios' cinematic universe, but also the entire sequence of films released in its first decade. We've got quite enough to process between now and then, but it's still quite a novel feeling that we don't know much about what's coming after that.
We're not completely in the dark, but the only dated film post-Avengers is next summer's similarly untitled sequel to Spider-Man: Homecoming, which will pose a challenge to Sony as they try to market it before Avengers resolves that big cliffhanger a couple of months earlier. We've also had an official announcement that James Gunn is working on wrapping up his Guardians Of The Galaxy trilogy, and, perhaps unsurprisingly, we've heard that Black Panther 2 will come along whenever Ryan Coogler is ready to make it.
Other projects on the table for Phase Four are the long-awaited Black Widow solo movie and an Eternals movie. You can also expect that Doctor Strange and Captain Marvel will get sequels of their own, even if the established model of crossing over all the characters for an Avengers movie might be adjusted slightly going forward.
"We meet on a regular basis with our Marvel team, and we've plotted out Marvel movies that will take us well into the next decade," Disney CEO Bob Iger told the studio's investors in a recent earnings call. "I'm guessing we will try our hand at what I'll call a new franchise beyond Avengers, but that doesn't necessarily mean you won't see more Avengers down the road. We just haven't made any announcements about that."
There are a whole bunch of characters still on the table, but Marvel is still somewhat limited by pre-existing studio agreements. Their current deal with Sony means they'll likely be turning out new Spider-Man movies biennially until Tom Holland and his screen classmates are in their 30s, while their partner explores their own villain spin-off movies. The question of whether or not this year's Venom will have any ties to the MCU still lingers, but our money's still on "no, it won't."
There are also some characters hanging around at Universal. Hulk has continued to appear in Marvel movies as a supporting character, but an above-the-title solo movie for Mark Ruffalo's Bruce Banner would take a Sony-style co-production deal, and that also applies to a possible She-Hulk movie. Namor the Sub-Mariner is being touted by some fans as a potential villain in the Black Panther sequel, but his screen rights are also still at Universal, so this kind of supporting role is just about the only way we'll see him in the MCU.
And then there's 20th Century Fox. Comcast, the company that owns Universal, recently announced a counter-bid to Disney to acquire the studio, and while there's more to this than just Marvel, let's stay on target. If Comcast does grab Fox out from under Disney, that could well represent a change in strategy for Universal, a studio that largely hasn't gone after comic book properties.
But for the time being, Marvel's Kevin Feige has stressed that none of their current plans involve characters whose rights are currently with Fox, in case the deal doesn't go through as planned. If he already has another decade's worth of movies planned before Disney gets hold of characters like the X-Men, the Fantastic Four, the Silver Surfer, and Deadpool, infinity really might be just the beginning for this extraordinarily successful franchise.
When you wish upon a star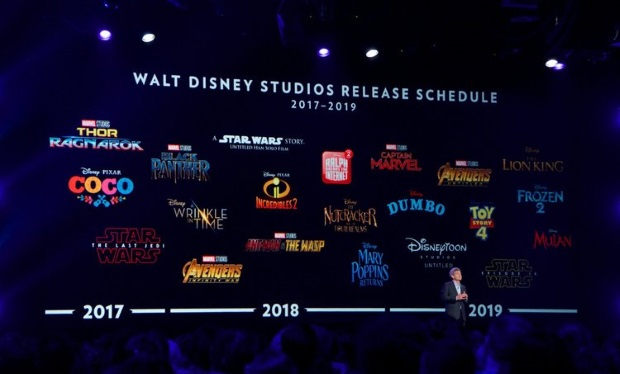 Having looked at all the major studios, it's the way in which Disney has embraced and capitalised upon the franchise model that stands out. Disney has the most rigid brand of all the studios, and yet they've made themselves more flexible over the last decade.
While it had never released a PG-13 movie under the Disney banner up until Pirates Of The Caribbean, many of its biggest hitters now go out to that lucrative audience where most four-quadrant movies land. Disney's name doesn't usually appear before an Avengers or a Star Wars movie, but from where they were a decade ago, their franchise plans have represented an expansion of that brand definition, and a narrowing focus. To some extent, we've all redefined what constitutes a "risky" blockbuster, on the basis of standards set by the most family-friendly studio in town, historically speaking.
Their unorthodox strategy of making films that people really want to see is paying off, and their box office crown shows no signs of slipping any time soon. But that's not to say the bubble will never burst on this current blinding run. The history of Hollywood has seen fluctuations between the types of movie that are huge box office hits, and if we've seen anything in this series, it's that some studios have a tougher time catching up than others.
Perhaps we're not too far off a saturation point where franchises fall out of vogue. But to recap, Disney's 2019 slate includes Captain Marvel, an Avengers movie, Toy Story 4, Dumbo, The Lion King, Aladdin, Frozen 2, and Star Wars Episode IX. We think they're probably going to be alright.