Features
Examining Universal's Upcoming Franchise Slate
From Fast and Furious and Mamma Mia to Minions and Jurassic World, we look at the franchise prospects at Universal.
This article comes from Den of Geek UK.
This feature contains major spoilers for Split.
Universal Pictures is the oldest of Hollywood's traditional Big Six studios, and technically, they've been doing the cinematic universe thing longer than any other studio too. Universal Monsters is a legacy franchise at the studio, comprising an interconnected series of monster franchises including Dracula, Frankenstein, The Mummy, and more, originally released between the 1920s and the 1950s.
Even despite various failed attempts to remount this tradition in new forms for the 21st century, Universal isn't hard up for major blockbuster movies outside of the series that bears its name. Over the last decade, they've cultivated quite the catalogue of major blockbuster movie franchises.
With the backing of Comcast, which bought the studio in 2011, they've acquired a fair few others too. We recently learned that they're putting together a bid for 20th Century Fox that would rival the Walt Disney Company, which should give you some idea of the level on which Universal's current owners are operating. But acquisitions aside, the studio's security in the uppermost half of the Big Six is relatively newly won, thanks to some of the franchises and partnerships they've cultivated over the last decade or so.
This is good news all around, because the more active franchises they have, the longer it is before some clever so-and-so will inevitably have the idea of doing something new with Back to the Future, which has thus far been miraculously untouched by the reboot cycle. Happily, the studio has plenty of other plans before things get that heavy.
The Last 10 Years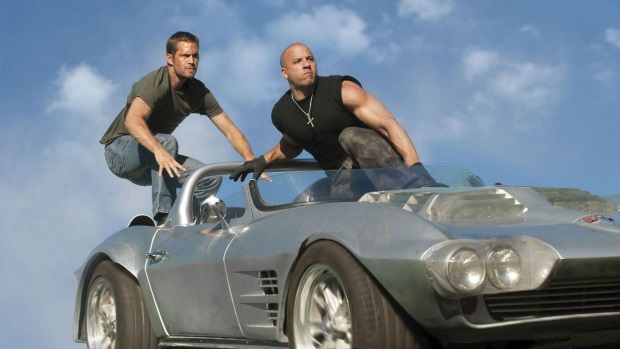 Ten years ago, with Evan Almighty only just in their rearview, Universal still had some way to go to where they are now. Then again, Universal is almost unique in the last decade for not really going all in on any comic book movies, as most studios have, more than the odd R-rated Mark Millar adaptation, like Wanted and Kick-Ass 2.
Back in summer 2008, they helped the Marvel Cinematic Universe off the blocks with The Incredible Hulk, a movie that feels somewhat orphaned from the otherwise massive continuity. The nature of the studio's rights to the character means that they haven't had any solo Hulk movies with Mark Ruffalo's Bruce Banner since, though there's scope for that to change.
Still, this is the studio that scored a global hit by releasing Mamma Mia! on the same day as The Dark Knight, a counter-programming move that paid off to the tune of $600 million worldwide. That film will spawn a sequel later this year, but the studio has since continued to find hits outside of comic book movies. While other studios have been slow off the mark until The Hunger Games and even Wonder Woman in seeing that women pay to see franchise movies too, Universal has had success with Pitch Perfect and Fifty Shades, two vastly different trilogies aimed primarily at a female audience, both of which had underwhelming third instalments come out in the last 12 months.
But it's their "four-quadrant" movies that have really propelled the studio up through the rankings in recent years. Universal has finished inside the top three studios for the last five years, with the success of Despicable Me 2 and Fast & Furious 6 topping their slate in summer 2013. Each of those franchises has figured greatly in Universal's rise, but then those Minions always were big money-earners.
Meanwhile, love them or loathe them, the latter film shows the remarkable turnaround of the Fast and Furious films over the last decade. It began with original stars Vin Diesel and Paul Walker returning for 2009's fourth instalment, and under the stewardship of director Justin Lin, the series went from gear-headed boy racer thrillers to humungous action spectacles. It's a series that started out ripping off Point Break but that's now closer to ripping off The Avengers.
2011's Fast Five was the watershed moment, or certainly the point at which critics suddenly started flying the flag for the series, mostly because it shed the car thievery and racing and put the existing characters into a full-blown heist caper. It also had Dwayne Johnson on their tails as FBI agent Luke Hobbs. The ever-more prominent theme of "fambly" has made this a Millennial movie franchise of choice, encompassing a diverse cast who sticks together despite their different backgrounds and abilities, doing ever more ridiculous stunts to the point where we're actually wondering about whether the next one could take place in space.
The franchise survived Lin's departure after the sixth instalment due to the studio demanding that the sequels keep coming every two years, and Walker's untimely death during the production of the seventh. They've since added Jason Statham to the ensemble too, which is a sure-fire way to power a franchise forward. It's undeniably a massive makeover–if you did love last year's The F8 of the Furious, just imagine the look on your past self's face, circa 2002, if you went back in time and told them that the eighth one of these movies was good, and has a bit where the Rock punches a torpedo.
All of this came to a head in 2015, when Universal topped the rankings and had their biggest ever year. As well as Furious 7, the slate boasted massive franchise fare such as Jurassic World, Minions, Pitch Perfect 2, and Fifty Shades of Grey. But even with these big successes, it's the stalling of their oldest franchise that keeps making the headlines every few years.
Dark Universe
That first Brendan Fraser Mummy movie was something, wasn't it? Universal sure thought so, and aside from making two sequels and a spin-off for Dwayne Johnson's Scorpion King, they've had a few more whacks at bringing back the Universal Monsters. Almost 20 years on from 1999's The Mummy, they haven't really managed to make it work.
First came Sommers' 2004 take on Van Helsing, which starred Hugh Jackman but doubled down on all of the CG mayhem and shaggy plotting of the director's less well-received Mummy sequel. Then there was 2010's gothic horror The Wolfman, which almost worked, directed by Mark Romanek and then Joe Johnston. And then, there was the dry run at a cinematic universe with 2014's Dracula Untold, which starred Luke Evans and ended in a teaser for a potential modern-day team-up with Charles Dance as the villain.
But the most high-profile failure came last year when the studio announced the Dark Universe, complete with the above publicity picture of the stars who would bring the classic monsters back to the screen in a Marvel-style shared universe gambit, overseen by producers Alex Kurtzman and Chris Morgan. Tom Cruise, Sofia Boutella and Russell Crowe would star in The Mummy, with Javier Bardem set to play Frankenstein's Monster in Bill Condon's Bride of Frankenstein remake, and an Invisible Man movie starring Johnny Depp to follow.
Unfortunately, The Mummy wasn't the best foot to start out on, and despite a big campaign and a bespoke studio logo for the Dark Universe, Kurtzman and Morgan departed the fledgling franchise. Universal also pulled the plug on Condon's film while it was in pre-production and cancelled its planned 2019 release date.
As someone remarked on Twitter at the time, it's going to be a hell of a hard pub quiz question in another decade or so, if someone decides to ask what the above image was meant to represent. But it's testament to the robust state of the studio's franchise slate that they're not exactly hurting, even though a big plan has apparently capsized.
Fast and Furious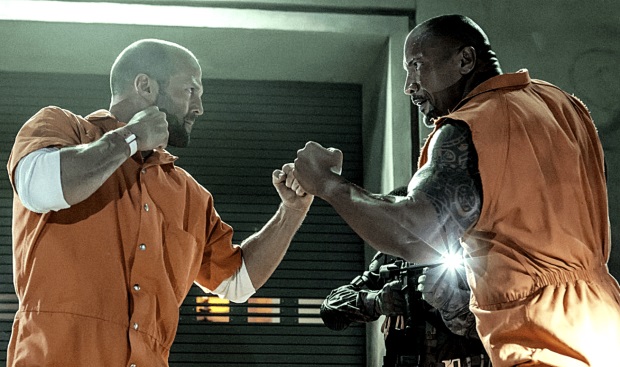 Morgan is also the screenwriter behind the Fast and Furious franchise, going back as far as 2006's Tokyo Drift. Justin Lin is returning to direct both the ninth instalment, due out in 2020, and the tenth and reportedly final instalment, (which has to be called Fast 10 Your Seatbelts, surely) following in 2021. We're not sure which one will feature Dominic Toretto in space, but we wouldn't be surprised if either of them do.
But before that, Morgan's next Fast and Furious script will be Hobbs And Shaw, which is an honest-to-goodness buddy movie for Dwayne Johnson and Jason Statham. For those who don't know Den of Geek that well, we are all the way in for a buddy movie starring Dwayne Johnson and Jason Statham, especially one with John Wick and Deadpool 2 director David Leitch behind the camera. If Universal wanted to start making spin-offs from one of their most successful franchises, this would not be a bad start.
But that film has already caused problems elsewhere, with Johnson's co-star Tyrese Gibson very publicly calling the star out over its release date. Hobbs And Shaw was dated for next summer at the same time as Fast 9 was pushed back to 2020, and evidently Tyrese blames Johnson. Rumors persist about one or more of the male stars of the franchise having a slightly fractious relationship on the set of the eighth instalment, so you can probably expect Agent Luke Hobbs to make a clean break from the parent series.
Goofy and illogical as they are, the admirable quality of the Fast and Furious films is that they've become engaged in topping the most ridiculous stunt from the previous film in each successive sequel. From the moment this "just went from Mission: Impossible to Mission: In-freakin-sanity", these films stepped into the breach of high-concept stunt driving and mayhem that the James Bond films have left vacant in recent years. Scoff all you want, but if they want to, they'll do a Moonraker just as soon as they figure out how to set a sat nav for outer space.
Legendary Pictures
Looking at Universal's slate of upcoming films, Legendary Pictures is the studio's main production partner at present. Having got started co-producing films with Warner Bros. until their deal expired in 2014, Legendary came over to Universal and gave them their biggest hit ever back in 2015: Jurassic World.
The sequel, Jurassic World: Fallen Kingdom, hits cinemas in a few weeks' time with director J.A. Bayona taking over from Colin Trevorrow. The new trilogy will wrap up with a third instalment, pencilled in for 2021, with Trevorrow back at the helm. As the marketing ramps up in the next few weeks, it will be interesting to see if it does as well as its predecessor, which scored the biggest opening weekend of all time at the U.S. box office circa 2015.
Legendary also co-produces Mamma Mia! Here We Go Again this summer, providing a 10th anniversary follow-up to the feel-good ABBA musical. Band member Benny Andersson has promised some of the songs that weren't in the first one, and some of the ones that were, so basically, expect all of the ABBA songs to be in this prequel/sequel.
In terms of the counter-programming success of the first one, Mamma Mia! seems to be up against another Universal/Legendary picture that's due out the week before. Dwayne Johnson (him again!) will bring the age-old Die Hard rip-off trend full circle by doing "Die Hard in a skyscraper," in Skyscraper, in which he'll play an amputee and former FBI agent who has to save his wife and children from terrorists when they raid the world's tallest and "safest" building.
Every studio wants a piece of Johnson at the minute, and Universal/Legendary have him and Skyscraper director Rawson Marshall-Thurber locked in for a new action-comedy franchise called Red Notice, starting in June 2020. Hollywood's hardest working movie star will play an Interpol agent pursuing criminals around the world, from a pitch that Universal beat out Warner, Paramount, Sony, and Netflix to buy.
Legendary also brought Pacific Rim over from Warner, and the still-playing sequel, Uprising, was borne mainly out of the international box office for the first film. True to the franchise's form, the sequel hasn't done great domestically, but it's cleaning up in foreign markets, so don't be surprised if a third instalment arrives.
But the real goldmine to watch out for from this partnership is next summer's Detective Pikachu, which has the distinction of being the first live-action movie based on Pokémon. That particular franchise is still huge around the world, and even if the prospect of Ryan Reynolds voicing the series' most iconic character as he sleuths his way through a mystery sounds dubious, you'd be daft to bet against it.
DreamWorks Animation and Illumination Entertainment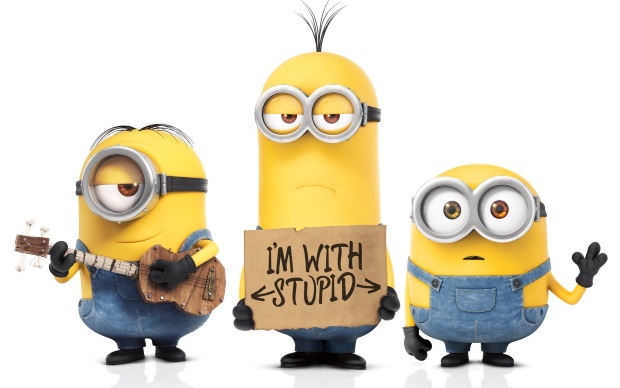 A recent Comcast acquisition that came with several franchises ready-made was that of DreamWorks Animation. Fox's four-year deal with the studio that Shrek built came to an end last summer, with the superb Captain Underpants: The First Epic Movie (Tra la laaa!), and Universal will distribute their new films, starting with next year's finale to the How To Train Your Dragon trilogy, titled The Hidden World.
DreamWorks has never been shy of sequels, but we've seen a fair few interesting original films get closed down in the wake of Universal's takeover, like Tim Minchin's Aussie musical Larrikins and Edgar Wright's hand-drawn/CG hybrid about shadows. Meanwhile, the schedule has filled up with The Boss Baby 2, Trolls 2, The Croods 2, and tragically, no epic sequel for Captain Underpants as of yet. Universal's studio execs are apparently angling to make another Shrek too, having presumably avoided Googling the term "Shrek is love" lately.
To wave our underpants flag one more time, the interesting thing about The First Epic Movie was that it was DreamWorks' cheapest movie to date, experimenting in a different style of computer animation to their previous films. The low-budget model has already paid off for Universal through their partnership with Chris Meledandri's Illumination Entertainment.
Outside of the Despicable Me movies, they've had hits with Sing, The Secret Life of Pets, and the inevitable spin-off Minions, to the point where all three of those films have upcoming sequels. In fact, when you look at Universal's current calendar of upcoming films for 2020 onwards, it's almost all sequels, and because of the long development time for animated films, around 90 percent of them are animated titles from either Illumination or DreamWorks.
But the game-changer for Universal's animation divisions will be Nintendo. We learned in February that the gaming giant was teaming up with Illumination to make a new, animated Super Mario Bros. movie. If that as-yet-undated collaboration works out, the studio could wind up getting their hands on the film rights to a whole bunch of characters who've never been available for big screen adaptations before now. And if it doesn't work out, they've still managed to get a lot of the most popular animated properties of this century under their roof.
Blumhouse Productions
Having found success with Illumination's low budget model, it's unsurprising that Universal also sought a first-look deal with Jason Blum's production company Blumhouse. Even in producing low-budget independent movies for under $10 million apiece, they've managed to turn out some franchises since Paranormal Activity got picked up by Paramount in 2009.
For Universal, these have included The Purge and Insidious, both of which have new instalments in time for 2018. Insidious: The Last Key–which recently went down the route of brand new Malibu Stacy, with a limited UK re-release that had a deleted scene re-instated–has done well enough at the box office to propel a fifth instalment into development. And this summer, The Purge will continue its increasingly interesting brand of woke but violent thrillers with a prequel called The First Purge.
The company's production model favors original films over the more typical horror fare, but they're pretty good at both. While some may have been surprised that they were making a new Halloween movie, we've heard some very promising buzz about David Gordon Green's film, which brings back Jamie Lee Curtis as Laurie Strode, for another confrontation with Michael Myers. We'll see for ourselves when it hits cinemas this October (when else?)
Meanwhile, the M. Night Shyamalan-naissance yielded another surprising franchise, courtesy of last year's Split, the stealth sequel to 2000's Unbreakable. Thanks to some rights-wangling with Touchstone Pictures, Universal will release Glass, a trilogy-capper that will see James McAvoy's Kevin team up with Samuel L. Jackson's Mr. Glass to take on Bruce Willis' super security guard David Dunn. Split was a massive hit early in 2017, and has only been more widely appreciated by fans of Unbreakable since word of its sequel status got out, so expect big things from Glass next January.
Outside of these, Blumhouse has sequels to their horror films Unfriended, The Gallows, and Happy Death Day, all on their slate for the next couple of years. They're also producing the film version of video game series Five Nights at Freddy's, and a reboot of Todd Macfarlane's Spawn.
As part of the company's first-look deal with Universal, we've even seen them branch out into new arenas. Blum is producing a DreamWorks film called Spooky Jack, an animated horror flick aimed at family audiences, and it's even been suggested that he might take up the mantle for whatever they call the next go-around on Universal Monsters. It may be too soon to tell after the Dark Universe stalled, but with Blumhouse's pedigree in mind, it sounds like a series of low-budget, classical monster movies from interesting directors might be the best thing for it.
Global Franchises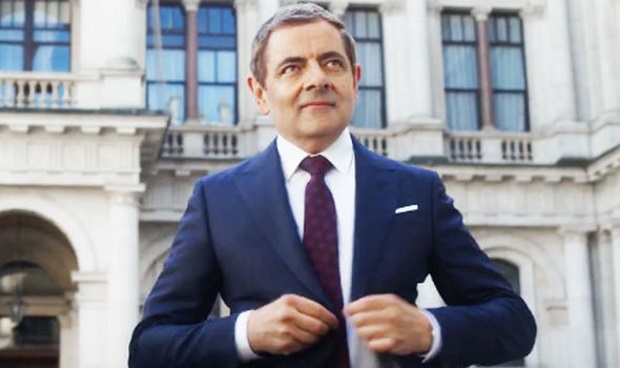 As long as the famous Universal globe keeps on turning, we'll see more and more franchises coming out of the studio. This September, Johnny English Strikes Again will hit cinemas, with Rowan Atkinson continuing to reprise his Barclaycard James Bond parody every eight years or so.
In terms of prospective new franchises on the horizon, Robert Downey Jr. is currently filming as the lead role in The Voyage Of Doctor Dolittle, which is placed as a more faithful adaptation of Hugh Lofting's stories than the last Hollywood version starring Eddie Murphy. Antonio Banderas and Michael Sheen appear alongside Downey in Stephen Gaghan's fantasy adventure, which also has a stellar cast of animal voices, including Tom Holland, Emma Thompson, Ralph Fiennes, and many more.
And this Christmas, right at that sweet spot where The Lord of the Rings became an enormous hit, the producing team of Peter Jackson, Fran Walsh and Philippa Boyens bring us Mortal Engines, based on the first book of Philip Reeves' post-apocalyptic quartet. The story takes place in a post-apocalyptic future where giant mobile cities wage war with one another, which looks suitably epic if its first teaser trailer is anything to go by. The books are well regarded too, so even if this is up against some tough competition at the end of the year, expect the sequels to follow it into cinemas.
But the majority of Universal's current franchise slate is built on strong partnerships with other studios and entities. They have benefited massively from appealing to all four quadrants, but not always by trying to do them all at once, in just one film. Like any studio, they have their hits and misses, but with a diverse slate and a big parent company behind them, they're just about the only studio in town that might go toe-to-toe with Disney at the box office in years to come.