Features
Examining Paramount Pictures' Franchise Slate
Paramount Pictures has faced a tougher time than most studios of late. We take a look at what happened, and what's happening next...
This article comes from Den of Geek UK.
In any given year, the top ten highest grossing films at the worldwide box office are mostly made up of franchise films or adaptations of existing intellectual property. Around the world, the movie business is a franchise game right now, and of the traditional 'big six' studios, Paramount Pictures seems to be falling behind its rivals.
After an almost unbroken string of box office flops and underperformers in 2017, the studio has recently been in the news after selling international distribution rights to Alex Garland's hotly anticipated second feature Annihilation to Netflix, and are reportedly looking to do the same on the long delayed third Cloverfield film.
To briefly take inventory of their competition's big hitters, Warner Bros has its DC Comics universe and JK Rowling's Wizarding World; Universal has Fast & Furious, Jurassic Park and a distribution deal with both DreamWorks Animation and Illumination Entertainment; Sony has Spider-Man, Hotel Transylvania and (for the moment) James Bond; 20th Century Fox has X-Men, Avatar and Ice Age; Disney rules the roost with Marvel, Pixar, Lucasfilm and, in recent months, has also acquired 20th Century Fox.
So as the biggest fish in the pond looks set to make the big six into the big five, what does Paramount, arguably the smallest of the bunch in recent years, have in store in a market that thrives on familiarity?
Paramount ten years ago
Back in 2008, Paramount wasn't hard up for box office hits at all. Michael Bay's first Transformers film was a huge success and in the two years between that film and its similarly successful sequel, Revenge Of The Fallen, they had franchises galore, either through distribution deals or some canny acquisitions.
In-house, Steven Spielberg gave them the fourth Indiana Jones movie, Kingdom Of The Crystal Skull, and JJ Abrams rebooted Star Trek for a four-quadrant audience. But Paramount was also the first major studio to distribute for both Marvel Studios, launching their cinematic universe with Iron Man, and DreamWorks Animation, in a long running deal that gave them popular franchises in the shape of Shrek, Madagascar and Kung Fu Panda.
In the same year, Abrams also produced Cloverfield, a mysteriously marketed monster movie that eventually became an anthology franchise with 2016's 10 Cloverfield Lane and this year's two planned sequels. Then in 2009, the studio's acquisition and ingenious promotion of Paranormal Activity marked the start of a micro-budget horror craze that spawned five sequels under that alone.
That franchise came to a somewhat unnatural end with the 3D finale in 2015, but the studio's apparent reversal of fortunes in the last decade has come down to letting a few of those attachments go, especially with Disney acquiring properties appealing to the male demographics that their own output wasn't reaching.
Most obviously, there's the loss of Marvel. After Disney acquired the company in 2009, Paramount still distributed Iron Man 2, Thor and Captain America: The First Avenger under their existing deal. The familiar mountain logo still appears at the top of Avengers Assemble and Iron Man 3, but Disney bankrolled them, and bought the distribution rights to the first four films as well in 2013. They still haven't found a new comic book property, despite having arguably kickstarted Marvel's current roaring success.
They also lost Indiana Jones when Disney bought up Lucasfilm. For the time being, they retain the rights to the first four movies, but traded the distribution rights to future instalments with the House of Mouse for the sequel rights to the Elton John-produced animated comedy Gnomeo & Juliet. We're not sure how the upcoming Indiana Jones 5 will look if it opens without the traditional match-on action with the mountain in the studio logo, but Paramount won't be involved with the film.
Likewise, DreamWorks parted ways with the studio in 2012 to start a five year deal with 20th Century Fox, prompting the studio to set up its own in-house animation unit off the back of their success with Rango. Five years on, DreamWorks has moved on again, to Universal, and the only animated films to come out of Paramount Animation are 2015's The SpongeBob Movie: Sponge Out Of Water and the upcoming Sherlock Gnomes.
However, Paramount Animation were also credited for their effects work on a live-action film that was undoubtedly the start of the studio's current woes.
The Monster Trucks affair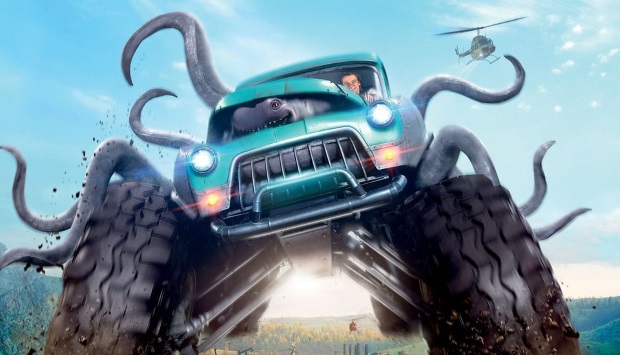 In 2016, the Hollywood Reporter broke the story that Paramount's parent company, Viacom, was taking a $115 million write-down "related to the expected performance of an unreleased film." As it turned out, that film was the repeatedly delayed Monster Trucks.
Directed by Blue Sky Studios' Chris Wedge and written by Jurassic World co-writer Derek Connolly, the film is about a high school student finding a tentacled monster that drinks petrol living inside his truck, and was intended to be a franchise starter. The film eventually made $64.5m on a $125m budget, and with marketing costs, the forecast outcome wound up looking spot-on, compared to the usual low standard of Hollywood's unfathomable book-balancing.
It wasn't Paramount's only disappointment in the last couple of years either. In the sequel stakes, Teenage Mutant Ninja Turtles: Out Of The Shadows, Zoolander 2 and Jack Reacher: Never Go Back all underperformed throughout 2016. Star Trek Beyond, a film which deserved to be the kind of 50th anniversary jamboree that Sony had enjoyed with the Bond film Skyfall, also fell well the studio's financial expectations.
Even discounting the failure of Monster Trucks, last year saw a string of box office disappointments that was only bucked by Daddy's Home 2 performing well over Christmas. There were varying degrees of controversy around both Ghost In The Shell and Mother!. Even Dwayne Johnson couldn't float the Baywatch reboot with his bankability as 'franchise viagra'. And judging by the returns for The Last Knight, the lowest grossing entry in the Transformers franchise, even Michael Bay's movies finally took a hit, after a decade of consistently loud, confusing and successful entries.
The year began with Brad Grey, the studio's chairman and chief executive of 12 years, resigning after a series of losses, and ended with the studio in eighth place among all studios in the domestic box office rankings. So, with Grey's replacement Jim Gianopoulos at the helm, what does the studio have in store for their future franchise slate?
Hasbro Pictures
Hasbro Pictures was borne out of the success of Transformers and its sequels, and in spite of the latest instalment's receipts, Paramount is probably pressing ahead with its plans for a Transformers cinematic universe.
At the time of The Last Knight's release, Michael Bay suggested for the third film in a row that this would be his final fling with the series, but that the writers' room that the studio set up to generate stories for the ongoing series had already written 14 future movies.
The first of those films arrives this Christmas with Bumblebee, a soft reboot from director Travis Knight (Kubo & The Two Strings), bringing a clear change of direction from what we might end up calling the Bay era. Any cinematic universe is probably riding on the performance of this film, which stars Hailee Steinfeld and John Cena, as a mission statement.
Then in 2019, there's a sixth Transformers film pencilled in, but as yet, there's no director attached. Bay's Platinum Dunes will likely maintain a relationship with the studio, which also made the director's smaller projects Pain & Gain and 13 Hours: The Secret Soldiers Of Benghazi, regardless of whether they tempt him back for another go around with Optimus Prime and pals. The question now is whether or not the franchise can sustain the ambitious annual pace on which the studio's plans seem to rely.
Going into 2020, Hasbro will also give Paramount a G.I. Joe reboot, following 2013's straight sequel G.I. Joe: Retaliation, as well as a Micronauts movie, which is pencilled in later in the same year. Also, director Rob Letterman is reportedly working on a Dungeons & Dragons movie due to hit screens in 2021 and star Ansel Elgort. Though we're not at the point where every movie is based on toys and board games, these plans should give the studio some of the merchandisable IP that they hoped Monster Trucks would become.
Bad Robot Productions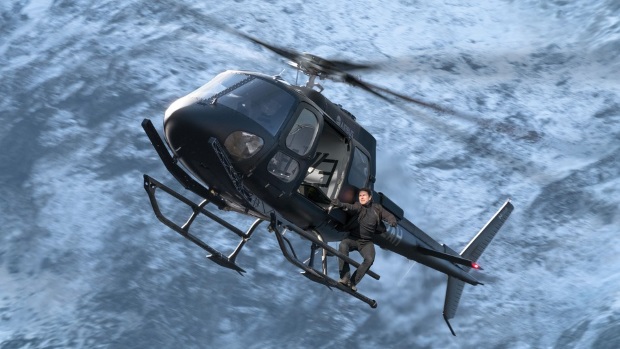 The studio has a far more successful creative partnership with JJ Abrams' Bad Robot Productions, which has created new franchises and reinvigorated some of their existing ones.
One of the studio's longest running franchises returns this summer in the shape of Mission: Impossible – Fallout. Tom Cruise may not be the sure thing that he once was, in the wake of The Mummy underperforming last summer, but the Mission films were reinvigorated with the previous two instalments, Ghost Protocol and Rogue Nation.
It will be interesting to see what the new film's departure with the series formula, which will see Christopher McQuarrie become the first director to make more than one instalment, will mean for Mission: Impossible 7 and beyond. Moreover, the studio has a belated sequel to Top Gun, called Maverick, pencilled in for 2019, with Cruise returning to his early role.
The Cloverfield franchise seems to be ramping up too, even with the rumblings about problems with the third instalment. As we reported recently, the third and fourth films, which have tentatively been titled Cloverfield Station and Operation Cloverfield respectively, are both set for release at some point this year, with a fifth instalment in the pipeline. 10 Cloverfield Lane repositioned the series as a Black Mirror style series, but for the big screen, and on that model, it could run and run as long as they keep the budget reined in.
Star Trek is the third tentpole that Abrams put up for the studio, but as of right now, future plans seem to be up in the air. Star Trek: Discovery is dominating the conversation at the moment, and things are considerably less firm on the film front. At the time Beyond was released, Abrams mooted a fourth instalment involving time travel, that would allow Chris Hemsworth's George Kirk to return. But the director is currently off making Star Wars Episode IX for Disney, and it's unclear how that perfect ensemble on the Enterprise goes forward after the tragic death of Anton Yelchin in 2016.
Elsewhere, Quentin Tarantino, of all people, has apparently made a pitch for an R-rated Star Trek film, and the studio is understandably interested, setting up a writers' room with The Revenant screenwriter Mark L. Smith to work on Tarantino's pitch while he makes his upcoming ninth film. Tarantino has always said he would retire after making ten films, and some of us are doubtful that he would end his career with a studio tentpole. Stranger things have happened, but there's clearly no firmed up plan for it just yet.
Paramount Animation and Paramount Players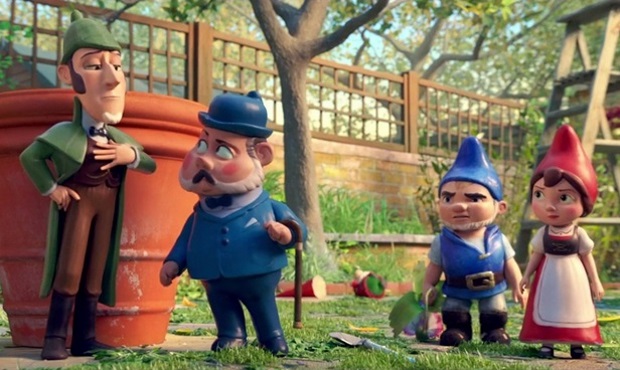 It's been a long time since Rango, but with the long production times entailed in animation, Paramount Animation will finally get a wriggle on in the next couple of years. First up is Sherlock Gnomes, the long-gestating sequel to Gnomeo & Juliet that Paramount got out of their trade with Disney. Johnny Depp will voice the title character alongside the returning voice cast, but notably, the first film's standout, Jason Statham, won't be back as the gnome version of Tybalt.
As uncertain a box office prospect as that seems, it's all the more tricky because it will face similar competition from Canadian outfit Vanguard Animation in the shape of Gnome Alone, which is released within a month of Paramount's film. Seriously, we're not making this up.
Then next year, another SpongeBob movie follows the success of the eclectic Sponge Out Of Water, and the unit's other big project Amusement Park is expected to launch an animated spin-off on Viacom's Nickelodeon. However, news emerged in the last week that director Dylan Brown, a former Pixar animator making his debut, has been pulled from the latter project after allegations of sexual misconduct, so depending where the film is at in production, that might also leave a hole in the studio's slate for next year.
Elsewhere, Paramount Players was set up last year to capitalise on existing IP both within the studio's catalogue and other Viacom properties from MTV, Comedy Central and Nickelodeon. In development, they currently have Are You Afraid Of The Dark? pencilled in for next Halloween, a live-action comedy about Dora the Explorer from Nicholas Stoller (The Muppets and Captain Underpants) and a gender-flipped remake of Nancy Meyers' What Women Want called What Men Want, starring Taraji P. Henson.
But where have all the original films gone?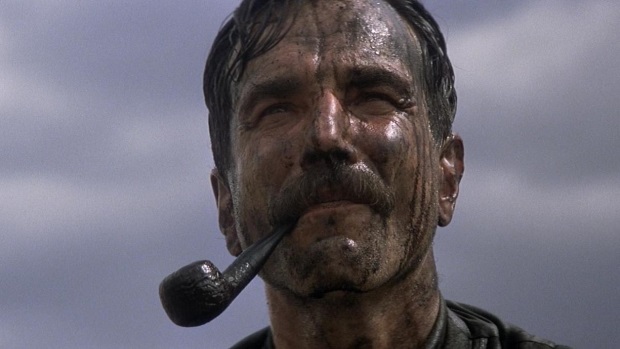 Don't mistake this piece as a cry for more franchise films. Paramount has a solid and admirable record of releasing original films. For instance, even a decade ago, it had two Best Picture nominees in the same year as its blockbuster success – No Country For Old Men and There Will Be Blood. But financially, it is the blockbuster success that supports those movies. Arrival was an independent movie on a relatively low-budget for a sci-fi movie of that kind, but with the studio's current fortunes, that actually looks like one of its more profitable movies of recent years instead.
Paramount doesn't look set to collapse any time soon, but to look at their upcoming slate, it seems like studio bigwigs will approach its 100th anniversary with the same kind of focus on making fewer, bigger films that most of its competitors have taken up. Mostly, we're concerned that in the wake of the Disney-Fox merger, the mountain that has stood tall in cinema for almost a century will wind up looking something more like a molehill.