Features
Every Upcoming Blumhouse New Horror Movie For 2021 and Beyond
A complete round-up of every Blumhouse horror movie in production or in development...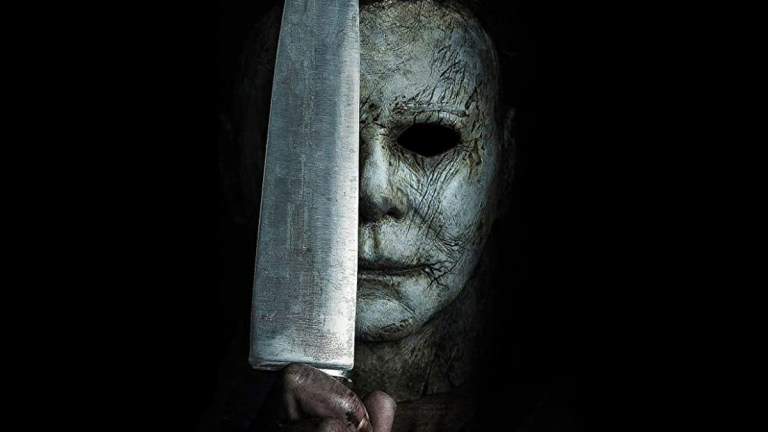 In just over a decade Blumhouse Productions has gone from a very smart agile indie to possibly the most significant horror production company out there. It's slate is huge, it most quickly and cheaply, trusts in its creators and favours originality and genuine scares. Though the pandemic has meant certain release dates have had to move, or not as yet locked in, it's clear the Blumhouse juggernaut is showing no signs of slowing. It has several film in production, with release dates set for 2021 and even more movies in various states of development.
We've rounded up the latest on all of Blumhouse's upcoming horror movies. Note: we have not included TV, we haven't included anything which is clearly not a horror and the projects which have been in development hell for many years are summarised briefly at the end. We'll keep this updated so pop back for all your Blumhouse needs.
The Forever Purge
Release date: 9 July 2021
This fifth installment of the The Purge franchise will reportedly be the last with creator and writer James DeMonaco promising a 'really cool' end to the series. This movie was originally scheduled for a summer 2020 release – filming wrapped in February 2020 – but dates inevitably shifted and now it's aiming for Summer 2021. While DeMonaco wrote the script, the movie is directed by Everardo Gout who's best known for his work on National Geographic series Mars. The movie stars Ana de la Reguera and Tenoch Huerta with Josh Lucas and Will Patton.
Welcome to the Blumhouse (second batch)
Release date: 2021 tbc
This imprint which launched in October and streams on Amazon Prime will get another four installments in 2021. The series once again aims to give a platform to upcoming and underrepresented voices. The movies are:
Madres
A pregnant Mexican-American woman and her husband move to a migrant community in California where she starts to experience strange visions and phenomena. Is it the legendary curse? Or is something more sinister going on? This is a first feature from Ryan Zaragoza and stars Tenoch Huerta (The Forever Purge) Ariana Guerra, Evelyn Gonzalez, Kerry Cahill, and Elpidia Carrillo.
The Manor
Residents of a nursing home are haunted by supernatural forces in this film from Soulmate director Axelle Carolyn. Barbara Hershey stars as a woman who's recently moved into the home following a stroke who suspects malevolent beings are at prey and needs to convince everyone around her she doesn't belong there at all in order to escape.
Black as Night
Teenage misfits battle vampires who are attacking New Orleans' disenfranchised in this feature from Maritte Lee Go which sounds like it might appeal to a young female demographic as well as the usual Blumhouse fans. It stars Asjha Cooper, Fabrizio Guido, Craig Tate, Keith David, Mason Beauchamp, Abbie Gayle and Frankie Smith.
Bingo
Set among an eldery community in the Barrio of Oak Springs, Bingo sees a stubborn group of friends lead by the matriarchal Lupita who keeps them together a family, face their toughest threat yet when they discover their Bingo hall is to be sold to a powerful force. Gigi Saul Guerrero, who directed an episode of The Purge TV show and also a segment of Blum's Into The Dark horror series takes the helm.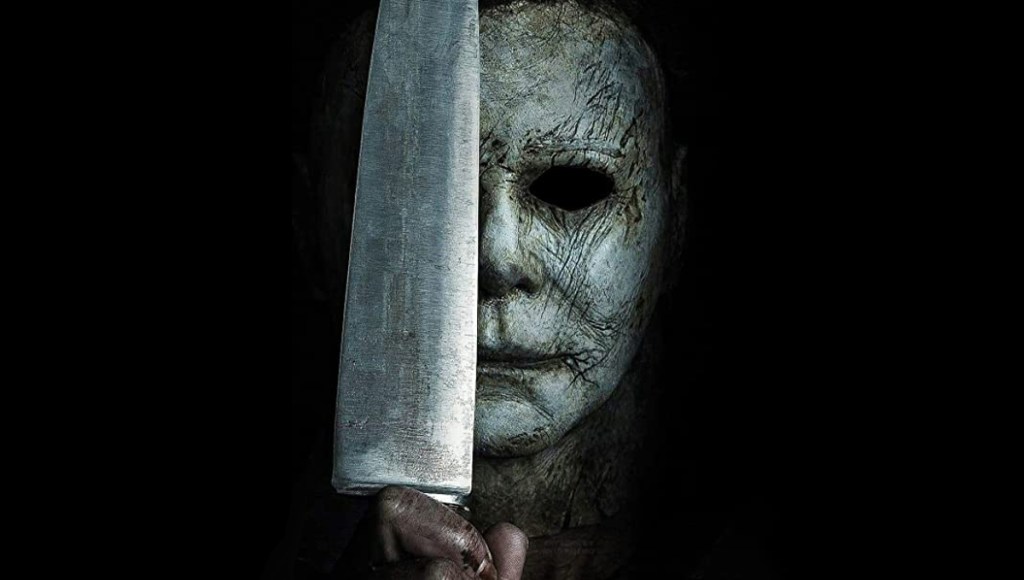 Halloween Kills
Release date: October 15 2021
Originally planned for October 2020, this follow up to David Gordon Green's 2018 Halloween reboot (which was a direct sequel to John Carpenter's 1978 Halloween) will now arrive in October 2021 to carry on the saga of Laurie Strode (Jamie Lee Curtis) and her family in their ongoing battle with Michael Myers. The previous installment was a smart addition to the franchise dealing with themes of PTSD in the wake of what Laurie experienced as a teen so we have high hopes for this. Blum has said the movie will be "Huge" and "Intense" and will feature returning legacy characters from the original.
Halloween Ends
Release date: October 14 2022
The third part of the reboot trilogy is planned for 2022 and will bring to a close this part of the saga. Ahead of the release of Halloween Kills it's difficult to predict which direction part three will take us in but if IMDb is to be believed Laurie, her daughter Karen (Judy Greer) and Granddaughter Allyson (Andi Matichak) will be in a final showdown with The Shape.
Paranormal Activity 7 (as yet untitled)
Release date: 2022 TBC
Announced back in 2019, Blumhouse is supposedly planning a seventh installment to the found footage franchise, with Oren Peli the creator of the original Paranormal Activity attached to write. No plot details have been released yet and it's possible the unexpected events of 2020 have affected plans for this. The latest in the franchise – 2015 Paranormal Activity: Ghost Dimension is the least profitable of the series but still grossed $79M worldwide from a budget of $10M.
Vengeance
Release date: 2021
This is the directorial debut of actor and comedian BJ Novak (who was one of the writers on the US version of The Office, where he also played Ryan Howard), which follows a radio host from New York (also played by Novak) who travels down South in an attempt to solve the murder of his girlfriend and discover what happened to her. The movie co stars Logan's Boyd Holbrook as well as Ashton Kutcher and Issa Rae. The production began in March 2020 but was put on hold due to COVID19, but has started back up again and Blum says they've almost finished shooting what he describes as "a cool, offbeat movie".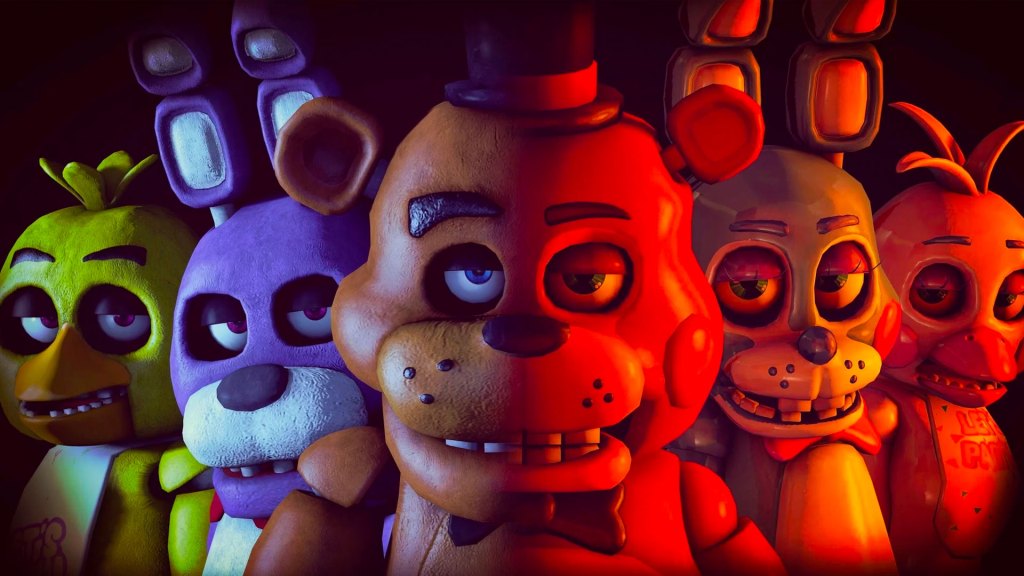 Five Nights At Freddy's
Status: Pre-production
Currently in pre-production is this adaptation based on the popular horror video game franchise where a night security worker at a restaurant called Freddy Fazbear's Pizza is terrorised by sentient and murderous animatronic characters who come alive after dark. The movie was originally optioned by Warner Bros with Gil Keenan to direct but is now with Blumhouse under Chris Columbus. Despite delays, Blum is confident this is still very much on the cards telling Inverse ""It's still active. We haven't quite figured it out, but we're getting closer every day." The videogame franchise featured several sequels and spin offs so if Blum and Columbus can make this a hit there's every possibility for multiple sequels.
Wolfman
Status: Pre-production
After the massive success of The Invisible Man, long time Blumhouse collaborator Leigh Whannell has signed on to tackle another classic Universal monster with the Wolfman. This is one of the strangest but most exciting titles on Blumhouse's slate with Ryan Gosling attacked to star as a man who is cursed after being bitten by a werewolf. Gosling is a massive talent, Oscar nominated twice, who is selective with his projects so we can only imagine the script must be something special.
Mother Nature
Status: Pre-Production
Announced back in May Mother Nature marks the directorial debut of Jamie Lee Curtis herself. An eco-horror co-written by Curtis and Russell Goldman who's head of development at Curtis' company Comet Pictures, this is the first film in a three year first look deal Comet Pictures has with Blumhouse. Details are scant but it looks like this will be themed around climate change. "I'm 61 and my motto now is: 'If not now, when, if not me, who?'" Curtis told EW. Well quite.
Untitled John Ridley Paranormal Thriller
Status: Pre-production
Novelist, screenwriter and director John Ridley is set to write and direct this chiller based on this article entitled 'Project Poltergeist' which tells the true story of a young boy who is purported terrified by supernatural occurrences in a public housing project in the 1960s. "This is an incredible true-life narrative of a young man dealing with horrors – both paranormal and racially systemic — in a community that is scarred by hate, yet ultimately brought together by hope," said Ridley, speaking to TheWrap. "I really appreciate Blumhouse's commitment to telling stories that seek to entertain audiences even as it challenges them."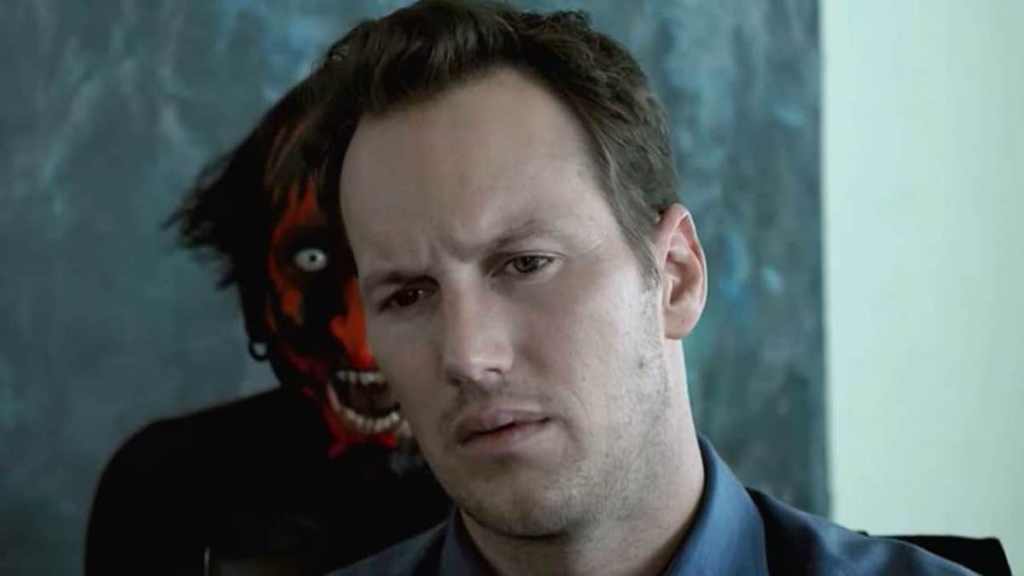 Insidious 5
Status: Pitch
It's been ten years since the very scary first installment of Insidious, one of the franchises that really helped put Blumhouse productions on the map, and the series shows no sign of disappearing into the Further just yet. A fifth film is apparently on the cards with star Patrick Wilson set to direct. The film will focus on the Lambert family ten years on as son Dalton prepares to go to college. "We've had a lot of luck with first-time directors who are actors, even Jordan Peele (Get Out) or Joel Edgerton on The Gift," Blum told Den of Geek.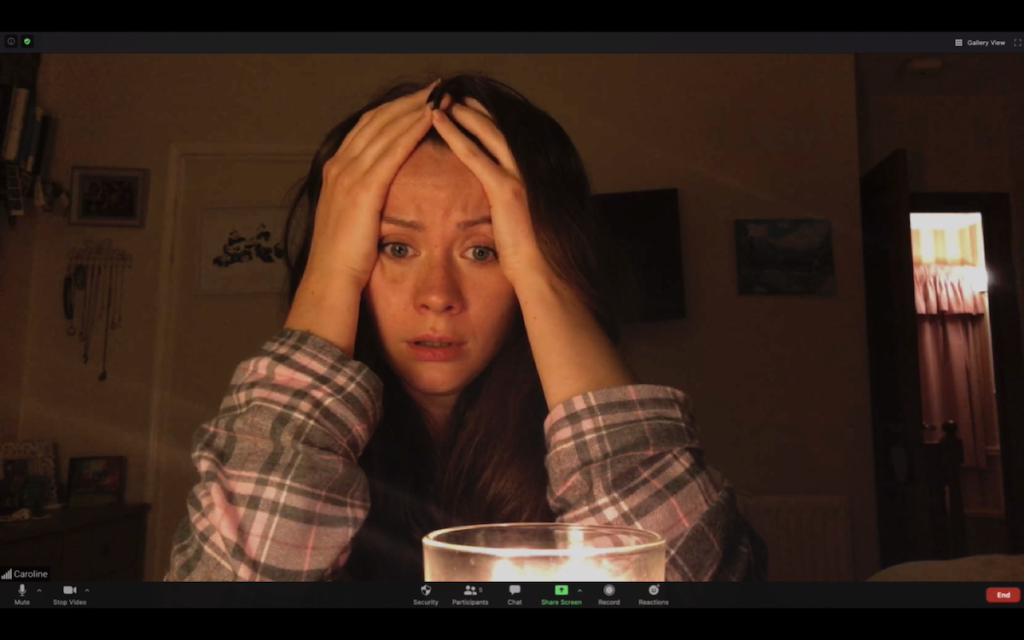 Untitled Rob Savage project
Status: Pre-production
Sure the defining horror movie of 2020 has to be Host, a low budget indie written, shot and released in just 12 weeks during lockdown, a Zoom horror which perfectly captured the zeitgeist. After rave reviews, Savage and his team, screenwriters Gemma Hurley and Jed Shepherd and producer Douglas Cox signed with Blumhouse for a three picture deal. In typical quick and dirty style they've already begun work on the first of these features, which will reportedly be scarier and more ambitious than Host. Definitely one to watch.
Untitled Dracula project
Status: Treatment
Announced back in March, Jennifer's Body and The Invitation director Karyn Kusama is attached to another Universal Monster project – a new adaptation of Bram Stoker's Dracula. Kusama told the Kingcast podcast that it would be a fairly faithful adaptation which will lean into the idea of multiple voices and points of view to tell the story, and perhaps present a slightly different version of the Count himself. "I would just say in some respect this is gonna be an adaptation called Dracula but it's perhaps not the same kind of romantic hero that we've seen in past adaptations of Dracula," said Kusama.
Untitled The Thing Remake/Untitled John Carpenter/Blumhouse Project
Status: Pitch
January of 2020 saw rumours that Blumhouse was working on a new iteration of The Thing, based on the (relatively) recently unearthed longer version of the story the movie is based on Who Goes There?, by John W. Campbell Jr. – the longer version is called Frozen Hell. Though there are two separate entries on IMDb for this project they are clearly the same 'Thing' – the 'Untitled John Carpenter/Blumhouse Project' suggest the Halloween 2018 director David Gordon Green maybe attached.
Firestarter
Status: Script
This new adaptation of the Stephen King novel has been kicking about since 2010 but there has been some movement recently. Zac Efron has been cast in an as yet undisclosed role and Blum has promised a "faithful" adaptation. At one point Akiva Goldsman was attached to direct, then later Fatih Akin but as things currently stand The Vigil director Keith Thomas is the frame to re-tell this story about a young girl with the telekinetic power to set things on fire. There was a previous adap of this story released in 1984 starring Drew Barrymore and directed by Mark L. Lester, with a miniseries Firestarter: Rekindled broadcast on the sci-fi channel in 2002, so this sits within remake territory.
Untitled Elizabeth Moss Project
Status: Pitch
This is a proposed adaptation of Virginia Feito's novel, Mrs. March, with Moss producing and set to star. The novel will be published in 2021 and has been likened to Shirley Jackson. According to the synopsis it follows an upper Eastside housewife "who unravels when she begins to suspect the detestable protagonist of her husband's latest bestselling novel is based on her". Moss's Love and Squalor productions with partner with Blumhouse on the project
Also in development:
Blumhouse has a multitude of other projects at different stages of development many of which likely won't ever see the light of day. Here what else has been mooted.
Creep 3
Status: Development unknown
Third part of the Mark Duplass/Patrick Brice series – reached script stage, last updated Dec 2016
Curse
Status: Optioned
Werewolf story based on a graphic novel, optioned April 2018
Devil's Night
Status: Development unknown
Night before Halloween story, reached script stage, last updated July 2017
Families
Status: Development unknown
Cannibal horror, reached script stage in 2015, last updated January 2017
Fangland
Status: Development unknown
Dracula as an arms dealer. Script in 2009, last updated March 2017.
Intruders
Status: Script
Dead Snow's Tommy Wirkola is attached to write and direct this domestic abuse thriller, last updated May 2018.
Invasion
Development unknown
A home invasion occurs at the same time as an Alien invasion. Script as of March 2018, last updated July 2020
M3GAN
Status: Script
Housebound director Gerard Johnstone is attached to this story about a robot doll who develops sentience, with Get Out's Allison Williams attached. It reached the script stage in July 2018, but no news since.
Magic Eight Ball
Status: Script
This project about the kids' toy has been kicking around since 2006 with the latest version of the script listed as June 2019. Currently Jeff Wadlow of Fantasy Island is attached
Sleepwalker
Status: Script
Alexander Aja who made Switchblade Romance is listed as attached to this, though there's been no update since September 2017
Snapshot 1988
Status: Optioned
Mike Flanagan was attached to this adaptation of a Joe Hill story, though nothing's been updated since 2016
The Black Phone
Status: Treatment
Another planned adaptation of a Joe Hill story, with Scott Derrickson attached. No updates since the treatment in 2017 though.
The Breathing Method
Status: Development unknown
The only story from Stephen King anthology Different Seasons not to be turned into a movie, Scott Derrickson was also attached to this, but there's been no movement for years with the last update in May 2017.
Untitled Chris Hardwick/Blumhouse Project
Status: Pitch
Collab with comedian and actor Hardwick, no news since October 2017
Untitled Dee Rees Horror Project
Status: Treatment
Collab with Mudbound director, Rees, described as "ghost story centering on an African-American lesbian couple living in a small town". No news since May 2017.
Untitled Jason Blum/Chris Morgan Project
Status: Script
This collaboration with producer Chris Morgan has been around since 2013, with the latest update April 2017. The synopsis reads "A group of students get in over their heads with their new technological invention."