News
F9 Delayed a Year Due to Coronavirus Pandemic
Despite being slated for a May release, Fast and Furious' F9 has been delayed 11 months as the coronavirus crisis becomes a pandemic.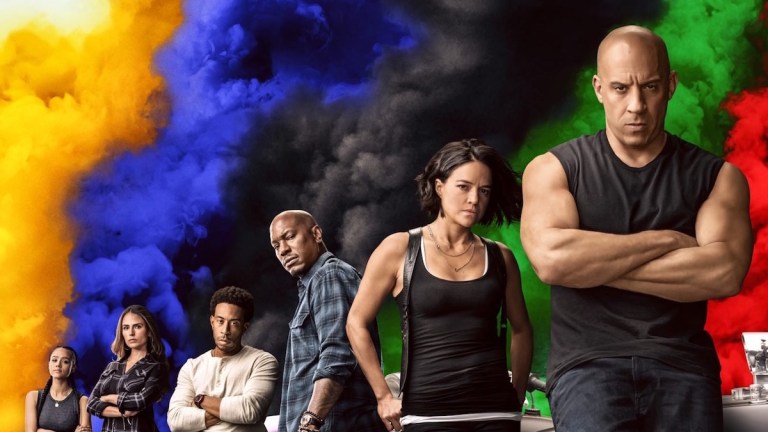 The Fast and Furious movies like to say they're all about "family," which might be why it's a prudent move for Universal Pictures to protect its family of fans during a global crisis. Hence Universal made the extraordinary step Thursday to delay Fast & Furious 9, or F9, almost a full 11 months past its original May 22 global launch. The film is now slated to open on April 2, 2021 in both the U.S. and UK.
The move follows in the footsteps of multiple high-profile blockbuster films that have been delayed, one indefinitely. The first indication that Hollywood would significantly change its release calendar due to the mounting global crisis caused by a new strain of coronavirus (COVID-19) came when Eon Productions and MGM pushed Daniel Craig's final James Bond picture, No Time to Die, off its April release dates and into November. Also on the same day F9 gets pushed, Paramount Pictures and writer-director John Krasinski revealed that their highly anticipated A Quiet Place Part II would be indefinitely delayed, even as we are only one week out from what was supposed to be its opening night.
Universal and the Fast & Furious filmmakers released a public statement on social media explaining the delay.
"To our family of Fast fans everywhere,

We feel all the love and all the anticipation you have for the next chapter in our saga. That's why it's especially tough to let you know we have to move the release date of the film. It's become clear that it won't be possible for all of our fans around the world to see the movie this May. We are moving the global release date to April 2021, with North America opening on April 2. While we know there is disappointment in having to wait a little longer, this move is made with the safety of everyone as our foremost consideration.

Moving will allow our global family to experience our new chapter together. See you next spring."

F9 filmmakers.
The news is extremely prudent. While some quarters will inevitably bristle that this is about the film being unable to play in large European and Asian markets, most especially China, it is nevertheless a tough concession toward the state of global events at the moment—and where they might be by May.
On Wednesday, the World Health Organization officially recognized COVID-19 as a pandemic, a first since the H1N1 "swine flu" crisis of 2009.
"This is the first pandemic caused by coronavirus," W.H.O. Director-General Tedros Adhanom Ghebreyesus said in a Geneva briefing. "W.H.O. has been in full response mode since we were notified of the first cases. And we have called every day for countries to take urgent and aggressive action. We have rung the alarm bell loud and clear."
In the U.S. alone, there are now more than 1,300 confirmed cases across 44 states with that number likely only to increase as coronavirus testing becomes more quickly available. That COVID-19 has so swiftly traveled the world in the several months since its discovery, with cases confirmed on six of the planet's seven continents, is a testament to its threat level. The movie calendar is likely to continue to thin, just as public events continue to be cancelled, including recently the SXSW Festival in Texas and June's E3 Conference.
F9 is allegedly the penultimate episode in the "Fast & Furious" saga wherein Dom Torreto (Vin Diesel) confronts a surprise new threat: his brother Jakob Toretto (franchise newcomer John Cena). The film also sees the return of Michelle Rodriguez, Lucas Black, Luadcris, Nathalie Emmanuel, Jordana Brewster, and as antagonistic forces, Charlize Theron and Dame Helen Mirren.