Features
The Best Sports Documentaries To Stream
After you've made your way through The Last Dance and the rest of ESPN's 30s for 30s here are the next sports documentaries to check out.
The absence of live sports during the novel coronavirus pandemic doesn't mean a dearth of interesting sports narratives. There's a whole ecosystem of documentaries telling tales from in and around the world of athletics that many sports fans have yet to discover.
The Last Dance, ESPN's 10-part saga chronicling the final season of Michael Jordan's Chicago Bulls championship dynasty, already has its hooks into hungry hoop heads. Den of Geek also recently offered choice selections from the meaty back catalog of docs available on ESPN+.
The 30 for 30 collection from ESPN is great and all, but the Worldwide Leader hasn't cornered the market on brilliant non-fiction sports storytelling. Consider these 10 must-watch sports documentaries, all of which can be found either for free or included in streaming subscriptions, if you're looking for more fascinating sports stories until the live action resumes.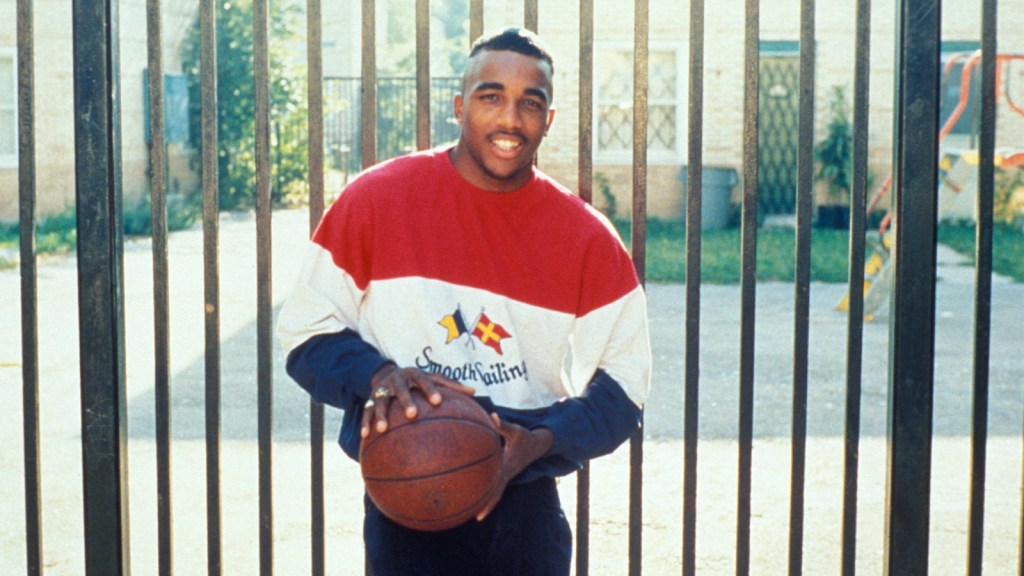 Hoop Dreams
Streaming on HBO Now and Hulu
The godfather of sports docs, which won the Audience Award for Best Documentary at the 1994 Sundance Film Festival, is arguably the greatest sports film period. Director Steve James follows the growth of budding youth basketball talents William Gates and Arthur Agee, filming their separate stories in Chicago from just before high school all the way to the start of college.
Five years of William and Arthur's lives is condensed to an enthralling three-hour runtime that never feels remotely that long. Both young men experience the ups and downs of chasing their goal of making it to the NBA. But the film is about so much more than ball, as James and fellow producers Peter GIlbert and Frederick Marx shine a spotlight on growing up black and poor in inner city Chicago during the early 1990s. Social issues including race and class take center stage, as does the state of education more than 25 years ago.
Hoop Dreams even merited an Oscar nomination for Best Film Editing, rare for a documentary, despite a controversial lack of consideration in the Best Documentary category.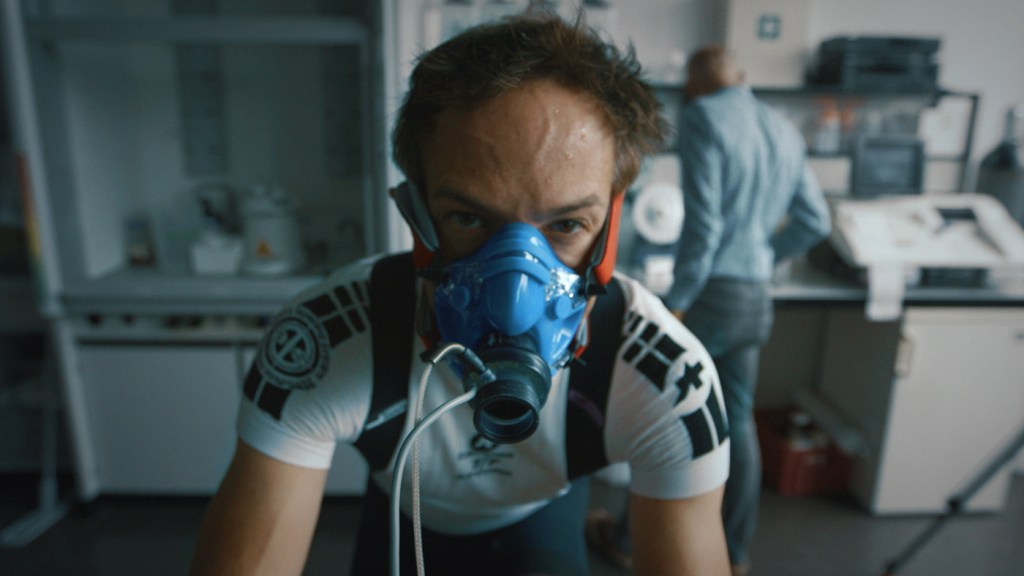 Icarus
Streaming on Netflix
Bryan Fogel's first-hand exploration into how illegal doping enhances his performance in amateur cycling competition takes a frightening turn as he stumbles upon one of the biggest scandals in Olympic history. That's the kind of elevator pitch that leads to Oscar bait Hollywood fiction pictures. But this story is scary real and captured by Fogel, who directed this 2017 thriller that won Best Documentary Feature at the Academy Awards.
Fogel, through his original plan to take drugs such as EPO and find out how easy it would be to skirt the system and cheat, connects with the gregarious Dr. Grigory Rodchenkov, at the time the director of Russia's only World Anti-Doping Agency-accredited laboratory. Breaking news of the country's doping scandal puts Rodchenkov's life in danger, Fogel arranges to extract him from Eastern Europe to become a whistleblower on his lab's illicit activities. Icarus is a heart-pumping, two-hour ride with life-or-death stakes that grips you tighter than any championship final ever could.
Murderball
Streaming on Amazon Prime and Tubi
Of all the sports on Earth, only one is brutal, competitive, and exciting enough to earn the designation of "murderball." Henry Alex Rubin and Dana Adam Shapiro's landmark 2005 documentary Murderball takes viewers inside the fast-paced world of wheelchair rugby…better known as the titular murderball.
Murderball drops in on the long-running rivalry between the U.S. and Canada wheelchair rugby teams leading up to the 2004 Paralympics. In the process it delves into the lives of several players and coaches, focusing on the United States' star player Mark Zupan and Canada's coach Joe Soares. The film not only sensitively highlights the issues of people suffering but quadriplegia, but also just presents some truly incredible sports footage. It doesn't take long for Murderball to establish that the name of the sport is not messing around.
One Day in September
Streaming on Vudu
The tragic tale of one of the darkest chapters in sports history, One Day in September revisits the kidnapping and murder of 11 Israeli athletes at the 1972 Summer Olympics, perpetrated by Palestinian terrorist cell Black September. Director Kevin Macdonald manages to track down Jamal Al-Gashey, the lone surviving terrorist who agrees to speak only with his face shrouded by shadow while living in hiding, to provide unique insight into what happened when his group took advantage of the low security at the post-Nazism event in Munich, Germany.
Macdonald 1999 film places Israeli fencing coach Andre Spitzer and his widow, Ankie, at the center of the leadup to the devastating events of Sept. 5, 1972, connecting us to the victims who originally came to celebrate sport and break down political walls. The Best Documentary Feature winner at the 72nd Academy Awards uses archival footage and modern-day interviews to show how the poorly planned rescue efforts were, leading to a catastrophic shootout at Munich-Riem Airport that left all of the captive athletes and coaches, most of the terrorists and one West German police officer dead.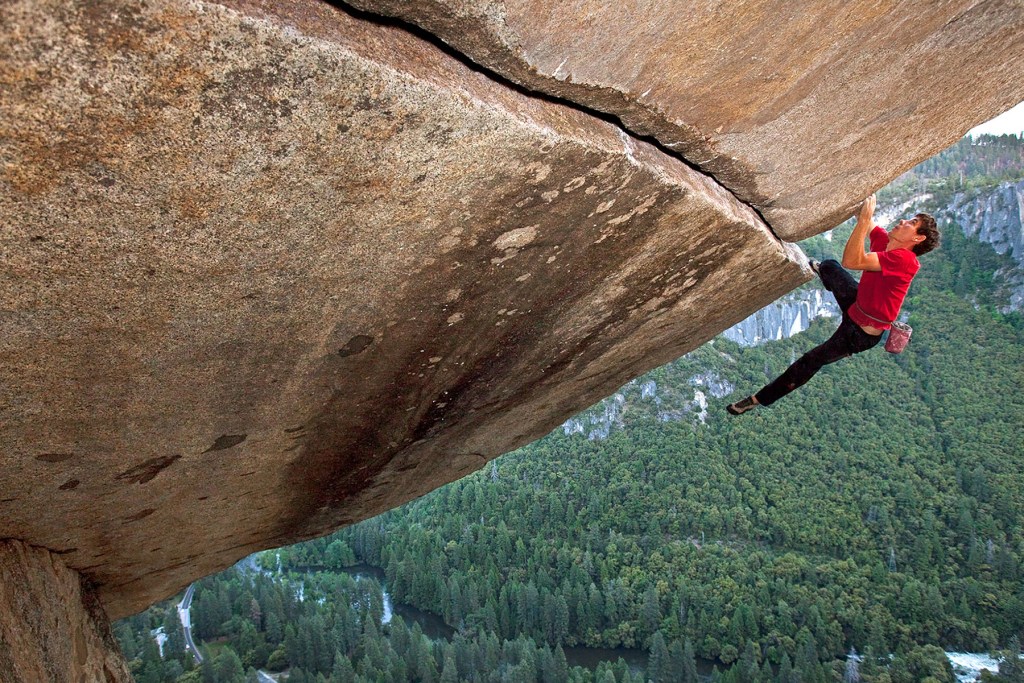 Free Solo
Streaming on Disney+ and Hulu
Free Solo is the sports documentary of choice for people who want to feel their heart in their throat for an hour and a half. Free Solo documents one athlete's impressive (and frankly insane) attempt to scale the face of the 3,000-foot El Capitan rock in Yosemite National Park…without a rope.
Alex Honnold is the free soloist climber of the documentary's title. Honnold has accomplished some truly impressive climbing feats throughout his storied career but El Capitan presents his greatest challenge yet. Filmmaker E. Chai Vasarhely's cameras follow Honnold as he not only trains for the epic event but also tries to reassure his family and friends that he won't die in the attempt. The final third of Free Solo presents some of the most gripping and intense footage that any sports documentary has ever produced.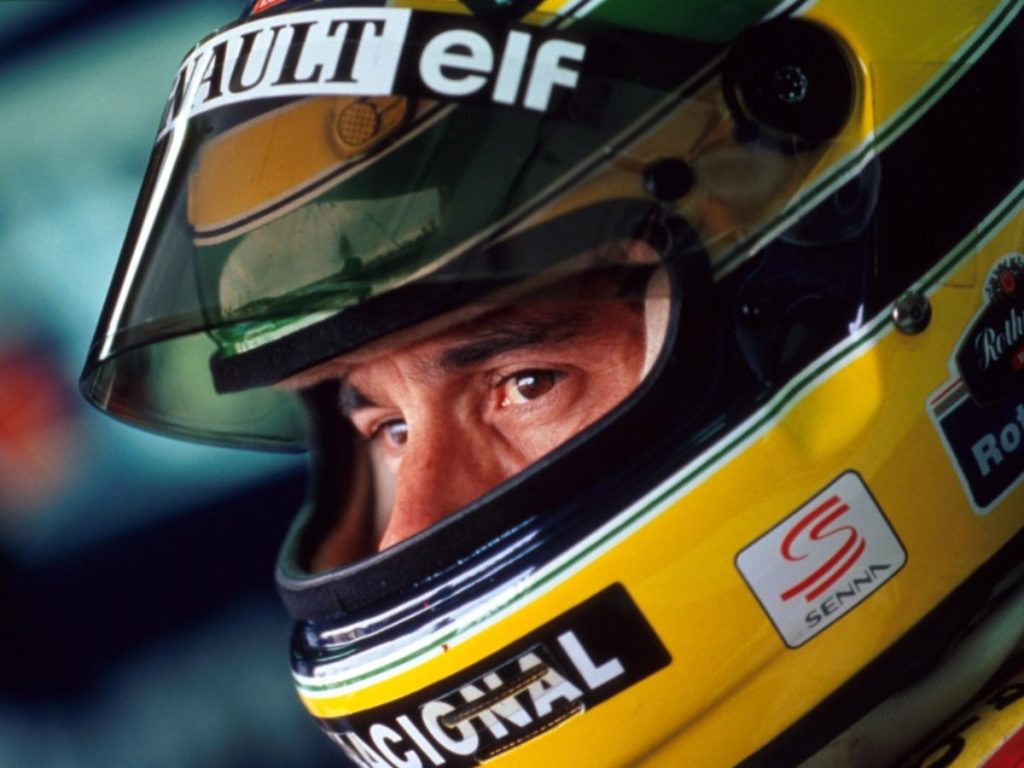 Senna
Streaming on Netflix
Another tale of tragedy in sport, in this case claiming the life of one of the most successful Formula One drivers ever. Ayrton Senna, the hard-driving Brazilian racing star, was less than a year removed from one of the better seasons in his three-time championship career when his car failed to make a turn and crashed in the San Marino Grand Prix on May 1, 1994.
Senna, directed by Asif Kapadia, is not obsessed with the racing legend's death. Instead, the BAFTA-winning 2010 doc tells the story of his racing life using an impressive amount of archived footage. From his early karting exploits through his ascent as a champion Formula One driver in Europe to become a beacon of hope for troubled Brazilians in the late 1980s and early '90s, viewers are treated to an inside look at the passion and intensity Senna possessed to help him become the best. His rivalry with former teammate Alain Prost is a central throughline, albeit one that appears to downplay the level to which they mended fences before Senna's untimely demise.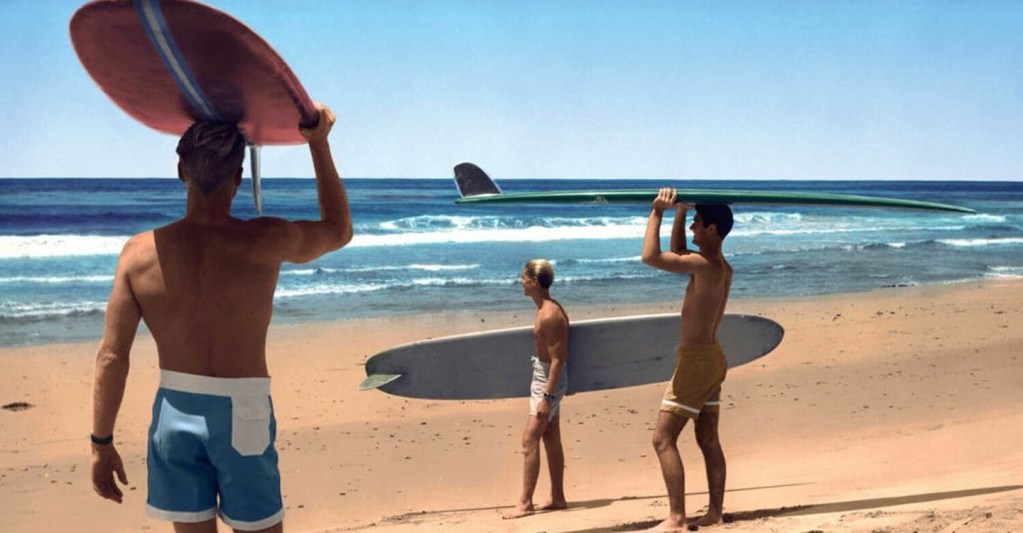 The Endless Summer
Streaming on Tubi
Sometimes sports documentaries need to put on their investigative journalism hats and delve deep into how a certain sport, team, or athlete has lost their way. Sometimes, however, sports documentaries just need to step a back way and view their chosen subject with a romantic reverence. The Endless Summer is very much in the latter camp. Released in 1964, this is the definitive surfing documentary.
Bruce Brown's The Endless Summer follows two surfers, Mike Hynson and Robert August, and they travel around the world in an "endless summer" looking for waves to ride and locals to introduce the gospel of surfing to. Their journey takes from their native California to Australia, New Zealand, Tahiti, Hawaii, and beyond. Brown's cameras are there the entire time to document the bliss of a life spent doing what one loves.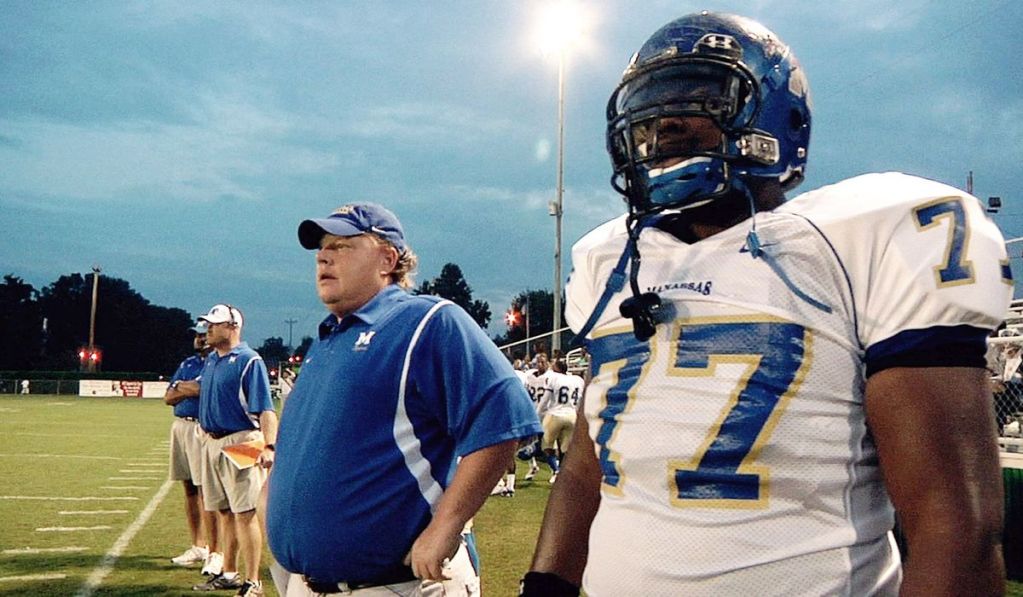 Undefeated
Streaming on Netflix
The United States has a bone-deep understanding that high school football is somehow the most dramatically resonant activity in the world. And you know what? Three different iterations of Friday Night Lights (book, movie, TV show) have borne out that it just might be. That exploration of high school football as pure human drama continues in 2011's excellent Undefeated.
Undefeated comes from directors Daniel Lindsay and T.J. Martin and would go on to win the Academy Award for Best Documentary Feature in 2012. That Oscar was well-earned as this doc follows the efforts of an inner-city Memphis high school football team to put together a successful season after years of losing. Of course, there is far more to this story than just wins and losses. Undefeated delves deep into the unimaginable poverty and pain that its young charges must deal with and how football doesn't strengthen their character, but reveals it.
Beyond the Mat
Streaming on Netflix
Berry Blaustein's 1999 documentary Beyond the Mat is a no holds barred look at the world of professional wrestling during the "Attitude Era" of the now WWE. Wrestling's rise in popularity in the '90s was due to a combination of Jerry Springer-like storylines and increasingly dangerous in-ring spots, and Beyond the Mat tries to get inside the heads of the men willing to risk their lives and reputations to entertain fans across the country.
The documentary primarily follows three wrestlers, hardcore legend Terry Funk, late-90s resident daredevil and everyman Mick Foley, and diminished, struggling former-star Jake "The Snake" Roberts. The film does a great job highlighting the extreme physical toll that wrestlers endure for a supposedly "fake" sport and the ways that lifestyle spills into their personal lives. Beyond the Mat is "The Movie Vince McMahon Didn't Want You to See!".
Do You Believe in Miracles?
Streaming on HBO Now and Hulu
HBO produced this hour-long look back at the unlikely triumph of the 1980 United States hockey team at the 1980 Winter Olympics in Lake Placid, New York, which spawned one of the most iconic moments in American sports history. Originally airing in 2001, Do You Believe in Miracles? goes back to the beginning of head coach Herb Brooks looks to mold a group of college kids from the northeast and upper midwest into a cohesive unit that can hang with teams such as the mighty Soviet Union, which dominated world hockey during the Cold War. Of course, Brooks' master plan was a success as the U.S. stunned the U.S.S.R. in the medal round en route to Olympic gold.
Brooks, along with both American and Soviet players, look back on the Games and the unforgettable upset in present day interviews. The film draws parallels between America's world hockey struggles and various domestic and international crises which threatened the country's global identity. No, beating the Soviets on the ice didn't free hostages in Iran, but a modern interview with one of the freed hostages underscores the power of this historic hockey victory.