Features
The Weirdest Documentaries to Watch After Tiger King
If Netflix's Tiger King has made you crave more stranger-than-fiction true-life tales, here are the bizarre documentaries to watch next.
Joe Exotic, Tiger King and the mullet that launched a thousand memes has become an instant megastar thanks to the Netflix documentary Tiger King: Murder, Mayhem and Madness which arrived on the streaming service at the end of March and has become the internet's new obsession.
It's a very weird doc that seems to have captured people's imaginations and left them wanting more. The great news is that there are loads of totally off the wall documentaries out there to stream. We've rounded up some of the craziest to be your next-watch post Tiger King.
Finders Keepers
This 2015 documentary is so bonkers and also such an obvious companion piece to Tiger King we dedicated a whole article to it. It's about two men engaged in a long feud about the ownership of a mummified human leg. One guy inadvertently bought the leg which was hidden inside a smoker in a storage container he bid for at auction and thinks it'll make him famous, the other guy is the biological owner of the leg, which he had amputated after a plane crash and wants to include it in a memorial to his late father. You couldn't make it up.
Watch it on Amazon Prime.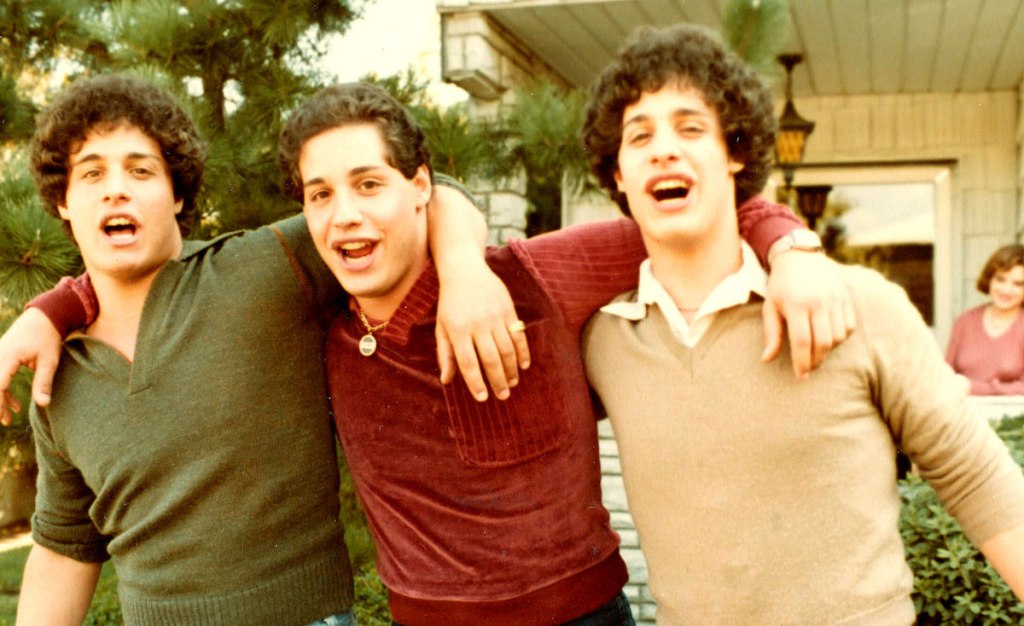 Three Identical Strangers
This incredible story comes with unexpected layers of heartbreak behind the quirky headlines of triplets adopted as babies who didn't know each other existed until a random coincidence brought them together when they were 19 years old. The three became celebrities, got a bachelor pad and started a business together. But beneath the joyous boys-about-town narrative is something much stranger and darker when the boys and their adoptive families start to look into exactly why the three were separated and kept in the dark.
Watch it on Netflix (UK), Hulu (US).
Tickled
What begins as a documentary about "competitive endurance tickling" grows increasingly disturbing as New Zealand journalist David Farrier delves into Jane O'Brien Media, a company which produces tickling videos using some very dubious and coercive practices. Farrier's investigations lead him to a man named David D'Amato, who grows increasingly threatening and litigious. Another insane tale of the dark underside of America.
Watch it on Amazon (UK), Hulu (US).
The Imposter
Groundbreaking documentary from British filmmaker Bart Layton which uses reconstruction as well as talking heads to tell the insane story of Frédéric Bourdin, a French Algerian man who pretended to be missing Texan teenager Nicholas Barclay, even though he was seven years older than Barclay, had brown eyes and brown hair (unlike Barclay who was a blue-eyed blond) and spoke with a French accent. What's fascinating about this doc is less the reasons why compulsive liar Bourdin embarked on the deception but why Barclay's family were so willing to accept him as Nicholas. The Imposter is a documentary which re-educates the viewer in how to watch with skepticism. The main players all get a voice but some of them are definitely lying – it's up to you to work out who and why.
Watch it on DocumentaryTube (free).
Grey Gardens
Slow and intimate, this celebrated documentary from 1975 is focused on a mother and her middle-aged daughter, the aunt and cousin of Jackie Onassis, both called Edith Bouvier Beale (or 'Big Edie' and 'Little Edie'). The two were once beautiful and wealthy debutants – Big Edie was a singer, little Edie had dreams of becoming a dancer and and actress – but now both live together in poverty, isolated from the world in an old dilapidated mansion called Grey Gardens which is riddled with fleas, cats, and raccoons. Documentarians Albert and David Maysles adopt a 'direct cinema' approach allowing both women to tell their stories in their own way. It's a fascinating and sympathetic portrait of faded glamour.
Watch it on Watch Documentaries (free).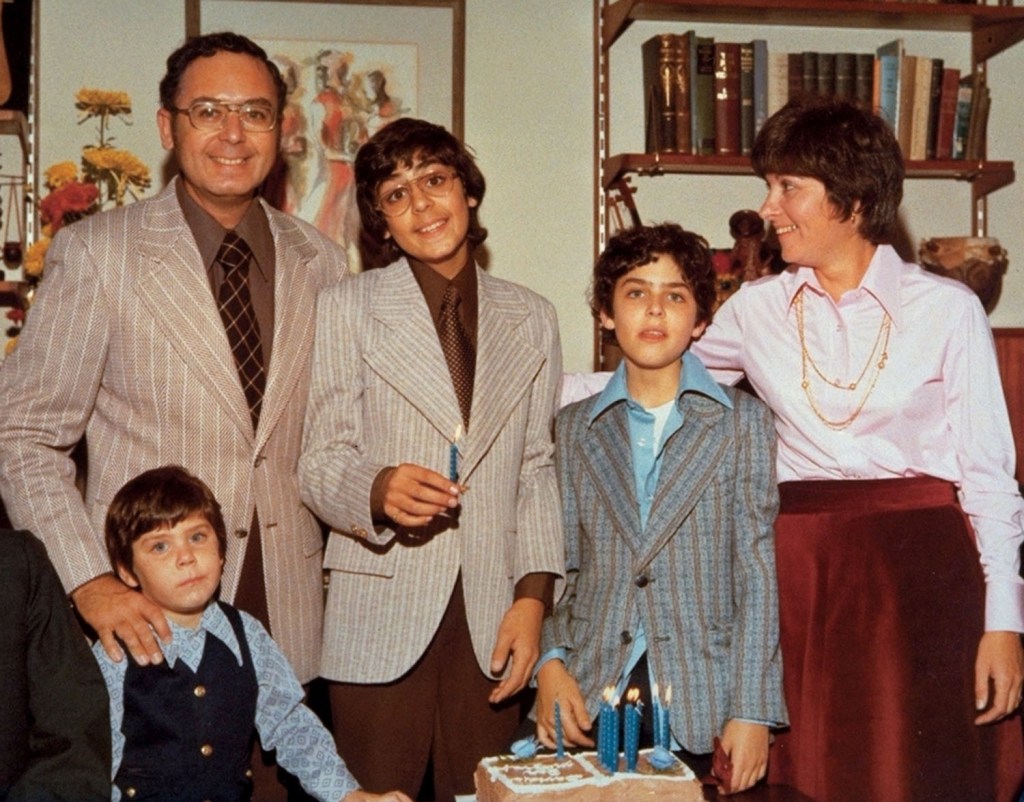 Capturing The Friedmans
If you haven't yet seen The Jinx, you must. It's only omitted from this list because it's well documented how utterly brilliant, disturbing and revelatory this series is. Capturing The Friedmans is the feature debut of The Jinx director Andrew Jareki. It charts accusations of child abuse made against Arnold Friedman and his son Jesse, told through video taken of the Friedman family while they were at home preparing for trial. It's an emotional film which explores the elusiveness of truth, though Jareki's approach did receive some criticism after release. Reading up on this case when you're done may help inform your feelings on what really went down.
Watch it on MUBI (UK), HBO (US).
Hail Satan?
This relatively recent Netflix doc is a surprising must-watch that may well make you start legitimately wanting to become a Satanist. This is mostly down to charismatic and fiercely intelligent leader Lucien Greaves whose approach to Satanism is non-theistic – as in he doesn't actually worship Satan, or indeed any god – instead it's essentially a political movement to support a separation of church and state and the unconstitutional favoring of Christianity over any other religion. Greaves is convincing, but there are inevitably one or two Satanists who take things a bit too far…
Watch it on Netflix (UK) and Hulu (US).
Cat Dancers
This HBO doc about a trio of performers who toured an act featuring panthers, tigers, and jaguars would be an obvious next port of call, post-Tiger King, were it available to watch anywhere. It's currently not, but that might well change, and we'll update if it does. The 75 minute film follows married couple Ron and Joy Holiday who bring a third person into their act, who eventually becomes their lover, until tragic tiger-based incidents change everything.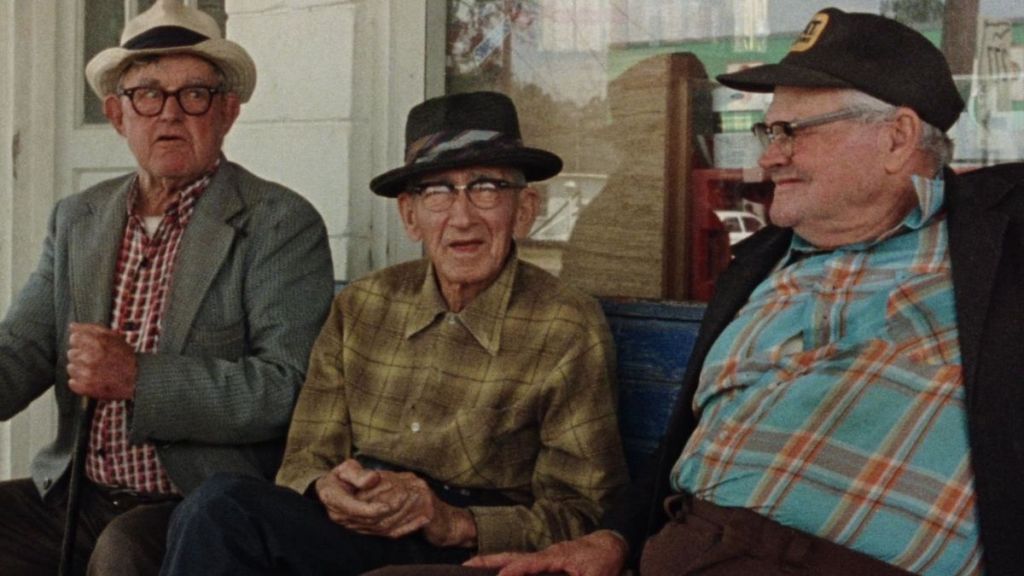 Vernon, Florida
An early film from celebrated documentarian Errol Morris who was attracted to the small town of Vernon when he heard there was a disproportionate number of residents cutting off their own limbs for insurance money. Vernon, Florida which runs at under an hour isn't part of the "severed limbs" sub-genre "popularized" by Finders Keepers. Instead Morris just lets the eccentric characters of the town tell their own stories and paint their own pictures of small town life.
Watch it on YouTube.
Fyre: The Greatest Party That Never Happened
This Netflix doc caused Tiger King levels of buzz when it landed on the service in 2019 but just in case you missed it this is an absolute must-watch. The story of the absolute disaster that was high-end music festival Fyre, the doc is directed by Chris Smith who served as executive producer on Tiger King. The man at the centre of the film is Fyre founder, utter chancer, and actual criminal Billy McFarland who sold an Insta- dream to a bunch of rich people and instead wrecked an island's economy, conned a bunch of workers, and put on the worst festival ever. It's as excruciating as it is hilarious to follow the impending horrorshow as the days count down to the fest that McFarland refuses to cancel.
Watch it on Netflix.