News
NFL 2K Football Games to Return in 2021, but Won't Challenge Madden
EA has lost the exclusive rights to make NFL titles, but the next NFL 2K football games may look a little different...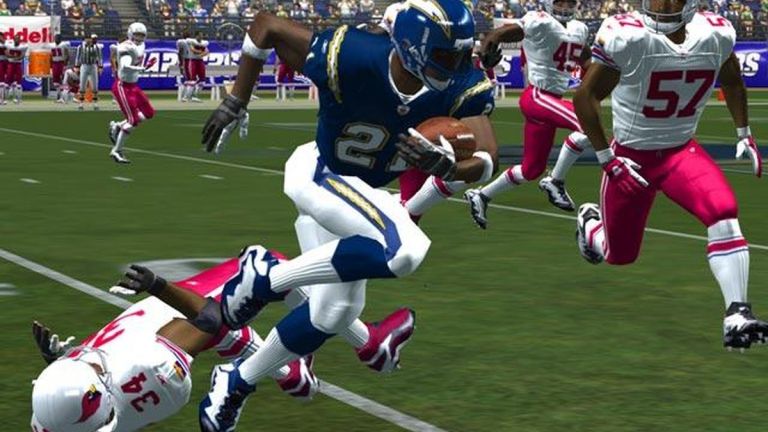 2K Games' legendary NFL 2K franchise will return in 2021 thanks to a landmark deal between the publisher and the NFL.
"While specific game titles, developers, and release dates will be announced at a later date, 2K confirmed the projects are in early development and will launch starting in calendar year 2021," 2K Senior VP of Sports Strategy and Licensing Jason Argent said in a statement to IGN. "These games will be 'NFL 2K' products, definitely."
There's quite a lot to talk about here, so let's get the elephant out of the room first. As many of you know, EA has been the exclusive developer/publisher of NFL games since 2005. Incidentally, its decision to pursue exclusive NFL rights came after 2K released the widely popular NFL 2K5 in 2004. Many still consider that game to be the greatest football title ever made. Securing the exclusive rights to NFL teams and players helped EA effectively squash its competition, making Madden NFL the only football simulation in town.
So does this deal mean that EA no longer has the exclusive rights to make NFL games? The complicated answer to that question is "kind of." Yes, this agreement means the return of NFL 2K games and the return of NFL games not made by EA. However, 2K can only make "non-simulation football game experiences." Nobody seems to know exactly what that means at this point, and 2K isn't being entirely clear on that subject either.
"Our goal is always authenticity, depth, fun and as it relates to these titles – approachable and social football experiences," Argent explained to IGN. "We think this is a good opportunity to service a more casual market, and our research shows there's an appetite for that."
There are a few ways we see this going. The most obvious fear is that this will result in a simple mobile game carrying the 2K name. There's also the possibility that we get something like a simple VR title that may not fully fulfill the need for a new, "proper" NFL 2K game.
There are other possibilities, though. For instance, we could get a more arcade-like NFL game out of this deal. Some have also talked about a kind of "football management title" or a narrative-based football game. What we're saying is that there are numerous potentially exciting options.
Having said that, we're curious to see what the new NFL 2K will look like. Considering that NFL 2K isn't set to return until 2021, we may have to wait a while for our first look at the game.