News
Snake Eyes: G.I. Joe Origins Moves to October 2021
Paramount and Hasbro's G.I. Joe film franchise relaunch, Snake Eyes, shifts to a new release date in October 2021.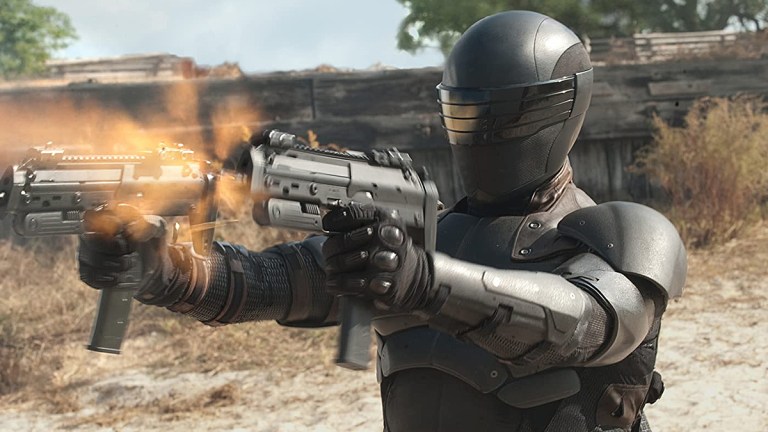 Snake Eyes: G.I. Joe Origins is silently and stealthily shifting its way out of a 2020 film industry schedule that's been snakebit by the COVID cobra.
Studio Paramount, which is partnering with property owners Hasbro Toys to produce, has set a new release date for Snake Eyes, shifting it to October 22, 2021. The film, a prequel intended to relaunch the G.I. Joe film franchise, will be shifted back a whole year (save for a day,) from its originally scheduled premiere of October 23, 2020.
The release date shift for Snake Eyes mirrors Paramount's recent pandemic-pushed release dates, specifically with the year-long 2021 shifts dealt to Top Gun: Maverick and A Quiet Place II. Yet, it was hardly surprising, especially since a late-July call about Hasbro's quarterly earnings initially revealed the cancelation of the 2020 date, but stopped short of revealing the new date. Now, the companies seem to have concluded that the film's long-set fall 2020 premiere is still not quite insulated from the destructive reach of the pandemic, even as theaters are slowly reopening.
Snake Eyes will manifest as a solo outing focused on the iconic silent black-clad commando and ninja of Hasbro's G.I. Joe: A Real American Hero 3 ¾" toy line relaunch of the 1980s and '90s. The character, a heroic member of the G.I. Joe team, is arguably the most famous of the franchise, last seen on the big screen as a dark, silent whirlwind of martial arts mastery in 2009's G.I. Joe: The Rise of Cobra and 2013's G.I Joe: Retaliation, played by Star Wars Darth Maul actor Ray Park (pictured above). This film, however, will see the title character played by Crazy Rich Asians' Henry Golding, this time mask-less and set to depict the eventually-disfigured and muted character's tragic backstory, along with his complex relationship with eventual fellow Joe member Scarlett (Samara Weaving) and—another franchise A-lister—white-clad ninja frenemy Storm Shadow (Andrew Koji).
Make no mistake, Snake Eyes is a major priority for Hasbro and Paramount, which—in a similar approach to 2018's Bumblebee for the Transformers property—will use the film to launch a new iteration of G.I. Joe films after the general failure of the aforementioned previous entries left the franchise dormant for the past seven years. Indeed, news came as recently as this past May that the company coalition was planning to push ahead with new G.I. Joe films, which would be built upon the prospective success of this character-centric prequel, likely set to retain cast members like Golding, Weaving and Koji, whose characters are integral to the franchise. That last tidbit came after news from last fall revealed that another G.I. Joe solo film was in the works, this one centered on (curiously enough,) Chuckles, a loud-Hawaiian-shirt-clad undercover member of the Joe team.
Nevertheless, Snake Eyes: G.I. Joe Origins is now set to fight for freedom wherever there's trouble on Friday, October 22, 2021.