News
Amblin Partners Acquires Unexplained Phenomenon Pitch
Writing team Jason Pagan and Andrew Deutschman have sold their pitch Unexplained Phenomenon, envisioning a multiple-film franchise.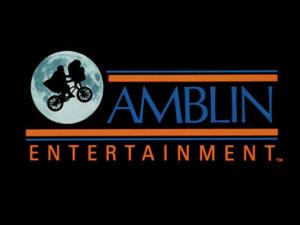 Stephen Spielberg loves all things extraterrestrial. You can see it in his films, like Close Encounters, E.T. the Extra-Terrestrial, and War of the Worlds, and also in movies that he produces, like J.J. Abrams' Super 8. Soon, he'll be involved with even more outer space material, as his Amblin Partners banner has preemptively acquired the hopeful franchise Unexplained Phenomenon.
Based on pitch by writing team Jason Pagan and Andrew Deutschman (Project Almanac, Paranormal Activity: The Ghost Dimension), Unexplained Phenomenon is set to be based on true supernatural phenomena, with the title being a play on the FBI classification for incidents that were investigated and defy logic, you know, like The X-Files.
Andrew Rona and Alex Heineman's The Picture Company will produce, with the plan being to create a multiple-film franchise. The first planned film The Travelers, penned by writer Jon Herman (Straight Outta Compton) is looking to start production this year.
No word on who is being sought after for the director chair, but we'll keep an eye on all Unexplained Phenomenon news like our name is Fox Mulder.