News
How to Watch Trolls World Tour at Home
Here's what you need to know about Trolls World Tour and how to get a private concert in your own home!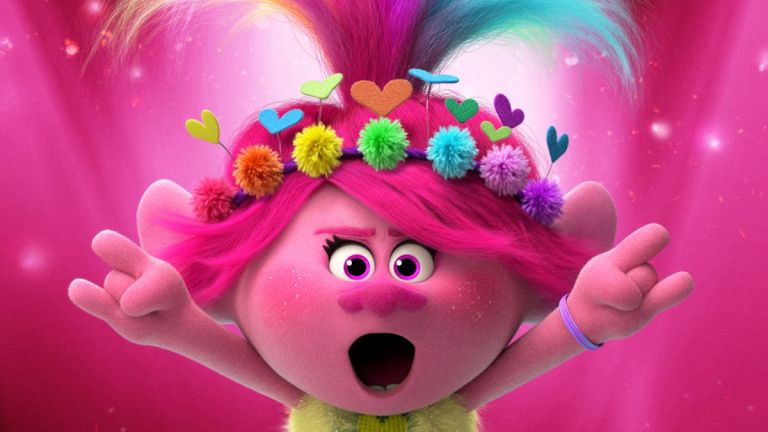 Later this month Universal Pictures' Trolls World Tour will make history. Previously scheduled for a theatrical release on April 10, the film is still technically slated to premiere in some theaters on that day. But it will also be arriving on video-on-demand streaming, marking the first time a studio has broken the theatrical window for a major release so it can have a day-and-date premiere on VOD.
In less than a few weeks, families hunkered down in self-isolation in North America and the UK will be able to watch the DreamWorks Animation follow-up to a loved 2016 hit from the comfort, and safety, of their own home. Here's how you can get in on the action and what you need to know.
Trolls World Tour Release Date: How to Watch at Home
Trolls World Tour is available to rent in the UK now, as of Monday April 6. A 48-hour rental is currently available for £15.99 on Sky Store, Google Play, Amazon Prime UK and Rakuten TV.
In the US, Trolls World Tour premieres in theaters and on VOD on April 10. You will be able to stream it on Amazon, YouTube, Apple, Fandango Now, and more for the price tag of $20. You can preorder on Fandango Now here. The rental will also last for 48 hours in case you want to rewatch any or all scenes and musical numbers.
Trolls World Tour Cast
The film still follows Anna Kendrick and Justin Timberlake as the voice of lovable scamps Poppy and Branch. Other familiar voices that are also returning from the first movie are James Corden as Biggie and Gwen Stefani as DJ Suki. But a whole new voice of musical talent is joining the fray, including Rachel Bloom as Queen Barb, rock 'n roll troll royalty, and Ozzy Osbourne as her father King Thrash. Mary J. Blige, Kelly Clarkson, Sam Rockwell, George Clinton, Kenan Thompson, and more are also adding their voices (and vocals) to the cast.
Trolls World Tour Trailer
Check out the final trailer for Trolls World Tour and its musical wonderland of styles.
And here is the second trailer.
But also don't forget the first!
Trolls World Tour Story
The sequel picks up with Poppy (Anna Kendrick) and Branch (Justin Timberlake) as they learn they're one of six different Troll tribes, each devoted to a different style of music, be it classical, techno, rock, or country. It's also a chance for Timberlake to write some new jams with collaborators Kelly Clarkson, Anderson Paak, Mary J. Blige, George Clinton, Chris Stapleton, and SZA.
Trolls World Tour Poster
Here is the conceptual posters Trolls World Tour, which emphasizes the hard rock sensibility being embraced in the sequel.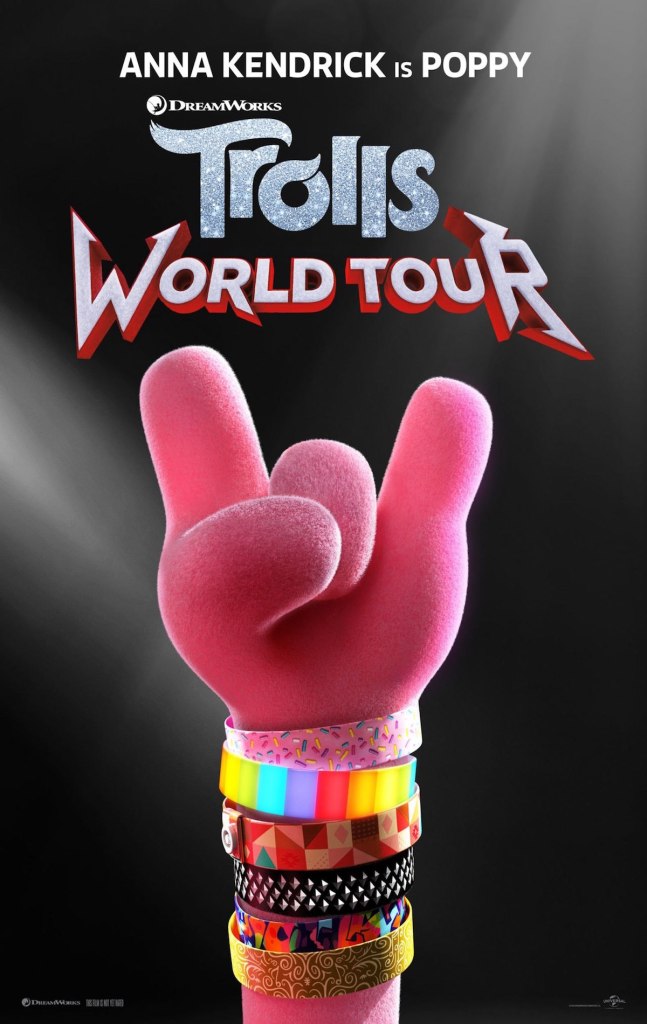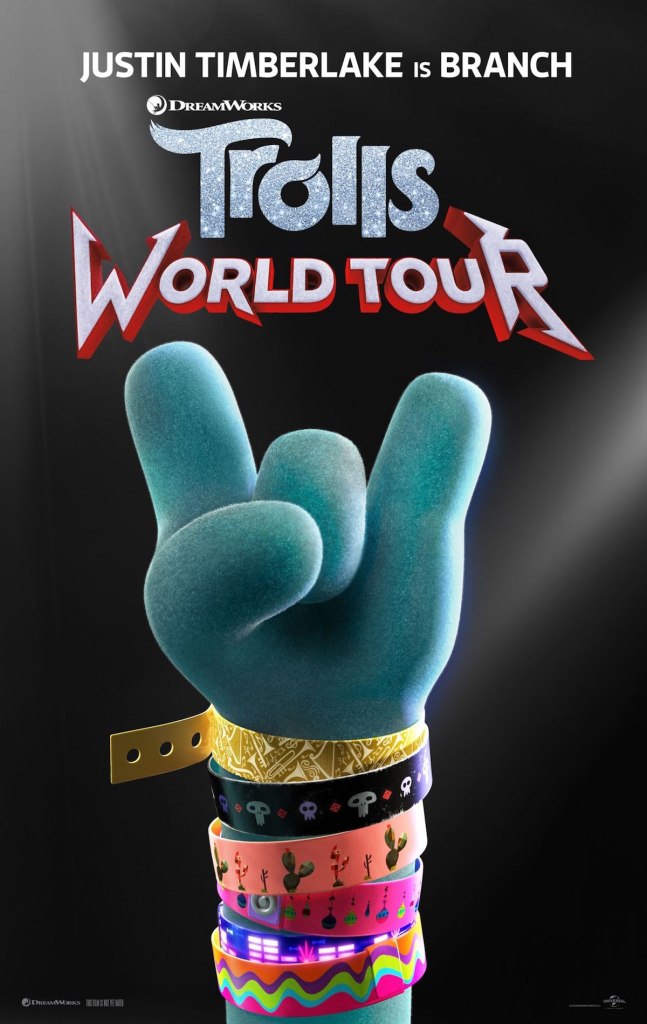 Meanwhile these are some of the character and cast reveal posters.