News
Coronavirus Scare Delays Mulan, New Mutants, and Antlers
Mulan, The New Mutants, and Antlers have all been delayed indefinitely by Disney due to the Coronavirus pandemic. Black Widow is staying put… for now.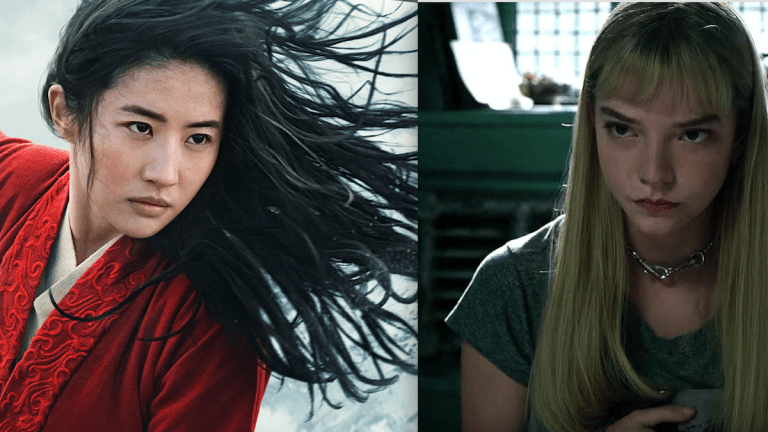 Poor, poor The New Mutants. The last 20th Century Fox-produced superhero movie was scheduled to finally have its release date and day in the sun on April 3. After the movie became a production football trapped in limbo during Disney's acquisition of Fox—there are going to be reshoots, actually there won't be reshoots, maybe it never needed reshoots?—it was a curious sign of confidence when Disney elected to give it an April 2020 release date. That's over now, as are the nearby release dates for the Mulan remake and Antlers.
The delays were first broken by Deadline Thursday night and were soon confirmed by Disney itself. Due to the continuing and reasonable fear over the recent coronavirus pandemic spreading across the globe, the House of Mouse decided to indefinitely postpone the releases of Mulan, The New Mutants, and Antlers until dates undisclosed.
"Making this film has been one of the most satisfying and exhilarating experiences of my entire career," Mulan director Niki Caro wrote on social media. "We are so excited to share this film with the world, but given the current ever-shifting circumstances we are all experiencing, unfortunately, we have to postpone the worldwide release of MULAN for now… Thank you for all of your enthusiasm and support and I can't wait for the day where we all get to experience this tale of a girl warrior who became a legend together."
These sentiments follow in a line of delays after the coronavirus crisis escalated in the west. Indeed, the World Health Organization declared the coronavirus to be an official pandemic only yesterday. And earlier Thursday, John Krasinski himself broke to fans the news that A Quiet Place Part II, which was scheduled to open one week from tonight, would be delayed indefinitely. Meanwhile Universal Pictures' F9 (Fast & Furious 9) took the extraordinary step of delaying all the way until April 2021, a full 11 months after its original release date. All of which follow on the heels of Eon Productions and MGM delaying No Time to Die until November.
These moves will undoubtedly be criticized by some fans as this is in part a result of the films being unable to even open in key markets like China, South Korea, and Italy (not to mention today's closures of Greece and Denmark), however they are exceedingly prudent… to put it mildly. To date there have been more than 134,000 confirmed cases of coronavirus around the world with nearly 5,000 deaths. In the U.S. alone, there have been more than 1,500 confirmed cases and at least 38 coronavirus-related deaths.
Disney making such bold moves is an unsurprising if grim development. Given the company's status as the most powerful media company in the world, how it chooses to release those pictures will be of great interest. Undoubtedly there will be rumors of all these movies getting shipped off to Disney+, however Disney has already confirmed it is looking for "new release dates," albeit it is unknown whether that will be in 2020 or otherwise. Additionally, the studio is not moving Marvel's Black Widow (for now), although we suspect the state of April might inform how Marvel and Disney roll out one of the year's most anticipated movies in May (or later).
Mulan is an extreme reimagining of the popular 1998 animated movie and classic Chinese legend about a young woman who disguises herself as a man in order to serve in her father's stead against invading forces. The film is anticipated for how it eschews the nostalgia of other recent Disney remakes for a more unique approach. This is done, in part, to play better to a Chinese audience, but with Caro's harrowing sense of drama in the trailers, it also appears more ambitious than many of the live-action Disney remakes of 1990s "renaissance" films. The picture stars Liu Yifei, Donnie Yen, Jet Li, and Gong Li.
The New Mutants is the much delayed mutant superhero-horror movie hybrid written and directed by Josh Boone, and starring Maisie Williams and Anya Taylor-Joy. The picture reimagines the X-Men's youngest disciples as teenage patients trapped in a mental asylum (think Nightmare on Elm Street 3: Dream Warriors) who must confront their worst nightmares. The movie was initially delayed from its April 2018 release date for reshoots, and then languished after the Disney-Fox merger drew near. Director Boone, however, has gotten apparent final cut from Disney and is publicly promoting the film, which for all its ominous delays showed some promise in recent TV spots and trailers.
Antlers is the first horror movie from writer-director Scott Cooper (Crazy Heart, Hostiles) and is produced by 20th Century Studios (formerly Fox). It focuses on a small Oregon town where a teacher and sheriff (Keri Russell and Jesse Plemons) become embroiled in a young boy's supernatural gifts and the mythical creature it attracts. The film is produced by the exceedingly singular tastes of Guillermo del Toro.
We'll let everyone know when new release dates for these projects are announced.