News
Emily Blunt Reacts to Fantastic Four Casting Rumors
Emily Blunt responds to John Krasinski's Fantastic Four movie comments.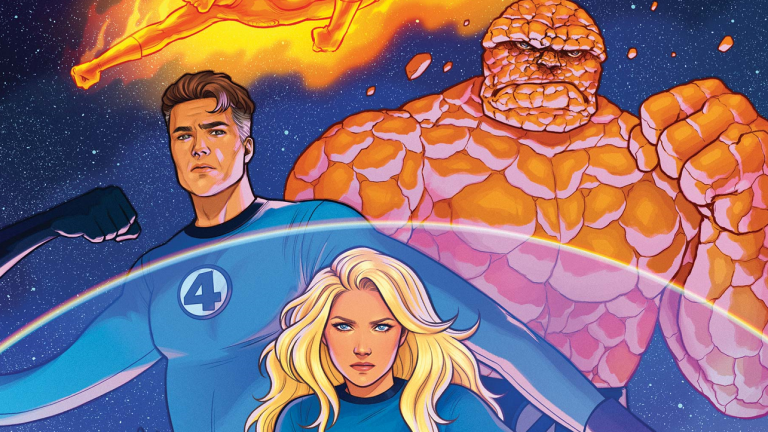 It is fair to say Emily Blunt and John Krasinski are having another moment in their creative and personal partnership. Two years after the acting power couple surprised audiences with the dread-inducing A Quiet Place, the pair are returning with A Quiet Place: Part II, which is all the more impressive when one considers they both had hesitations about following up what Krasinski imagined was "a love letter" to their children.
As early social media reactions have confirmed, A Quiet Place: Part II recaptures that same grueling tension of the first movie, with Krasinski now (mostly) behind the camera, and Blunt leading her on screen children into the post-apocalyptic unknown. It was while promoting the film that Den of Geek was able to catch up with both stars—as well as discuss the persistent rumors and speculation among fans that they should play Reed Richards and Sue Storm in Marvel Studios' inevitable Fantastic Four reboot.
Krasinski invited the rumors last month when he told an interviewer he'd be very open to playing Mister Fantastic.
"You're like, 'Do you have any interest in not shattering people's dreams?'" Krasinski told Total Film last month. "I would love to be in the Marvel universe. I love those movies because they're fun, but I also think they're really well done. And certainly a lot of my friends are in those movies. I have no idea what [Marvel] are thinking. But if they are considering me for Mr. Fantastic, continue to consider me because I would love it."
However, Blunt had a decidedly more bemused response.
"He did?" Blunt says with a cagey smile when we mention Krasinski's enthusiasm for a Marvel role. When nudged if she'd be interested in playing the Invisible Woman for Marvel Studios, she shrugs "who knows" before adding that she and Krasinski have never discussed doing a superhero movie together. "It's all hypothetical fan-casting," she laughs. "Until it's real, I don't even think about it."
It's some cold water for fans hopeful after Krasinski's February comments suggested Marvel's First Family could be an appealing project for the Quiet Place writer-director-star.
Not that Blunt or Krasinski are actively in need of work. The Golden Globe nominated Blunt is next scheduled to appear alongside Dwayne Johnson in Disney's Jungle Cruise, a theme park ride adaptation that bears a striking resemblance to the Humphrey Bogart and Katharine Hepburn two-hander, The African Queen, and Krasinski is slated to return for a third season of Tom Clancy's Jack Ryan on Amazon.
The Fantastic Four are of course credited as the characters who kick-started Marvel Comics' shared universe and the "Silver Age" of comicdom. Created by Stan Lee and Jack Kirby in 1961, the characters have appeared in thousands of comic books. They also have been the subject of three underwhelming movies developed at 20th Century Fox between 2005 and 2015. However, with Disney's acquisition of Fox, the foursome is back at Marvel Studios where it feels like only a matter of time before they're given a presumably grander adaptation.
A Quiet Place: Part II, meanwhile, opens on March 20. Check back with Den of Geek next week for our full interviews with Blunt, Krasinski, and the rest of the film's cast.