Features
15 Stars Who Missed Out on Big MCU Roles
These are the stars who either lost out on being cast as big Marvel Cinematic Universe characters, or decided the parts weren't quite right for them!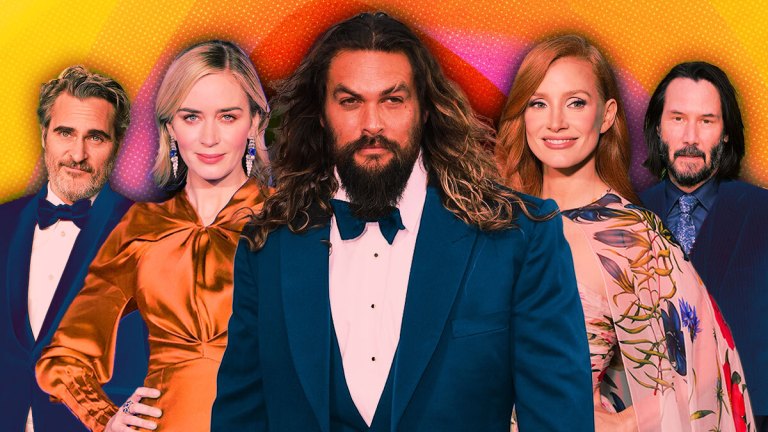 With Doctor Strange in the Multiverse of Madness blowing the doors to the Multiverse wide open, all bets are off about who could join the Marvel Cinematic Universe and when. Alongside the return of Patrick Stewart's Professor Charles Xavier, we also got Hayley Atwell's Captain Carter from What…If?, while the fan casting of John Krasinski as Mister Fantastic finally came true. It's obviously got viewers thinking about their own real-life "what ifs" for castings that nearly were.
Over four phases and 14 years, the great and the good of Hollywood have slipped into their spandex to join the MCU. This might be one of the hottest tickets in town, but whether that dream casting doesn't work out or the stars themselves pass on the part, it's not for everyone. From suave spies playing Asgardians to a certain Clown Prince of Crime portraying a wily wizard, here are 13 stars who were very nearly cast in the MCU.
Daniel Craig as Thor
We could've been shaken and stirred by a very different God of Thunder. That's if the MCU had gotten its way and cast Daniel Craig as Thor Odinson. While promoting Quantum of Solace, Craig laughed off the idea of playing Thor, however, IESB.net reported (via Screen Rant) he'd been offered the part ahead of Chris Hemsworth spinning his hammer into action.
When asked about the rumored casting, the James Bond actor joked it would be too much of a power trip to play 007 and Thor. Ironically, Craig was also originally slated to play Thor's brother, Balder the Brave, for Doctor Strange in the Multiverse of Madness.
Jessica Chastain as Maya Hansen AND Christine Palmer
It seems that Jessica Chastain is destined for the MCU at some point, and as a rarity on this list, she's missed out on joining the franchise twice. Despite being offered the role of Maya Hansen in Iron Man 3, Chastain might've dodged a bullet given what happened to Rebecca Hall and the fact director Shane Black told Uproxx the big villain was gender-flipped over a toy.
Iron Man 3 may have been a scheduling issue, but she straight up passed on the chance to play Christine Palmer in Doctor Strange. Speaking to the Junkfood Cinema podcast, screenwriter C. Robert Scargill said that Chastain wanted to make her MCU debut on her own terms as a "badass" superhero, not a love interest like Rachel McAdams' character.
John Krasinski as Captain America
Long before The Office's John Krasinski gave us a jaw-dropping cameo for Doctor Strange in the Multiverse of Madness, he was ready to flex his muscles as the First Avenger. Although there are questions about whether he'll be back as Mister Fantastic, he once lobbied himself to play Steve Rogers.
Krasinski himself told Ellen DeGeneres that before Chris Evans was offered the part, Disney put the feelers out on who else could be a fit. He went on to say that he actually tried on the iconic suit, until a jacked Chris Evans walked in and tanked his audition. Of course, the role went to Evans, who has become synonymous with playing Cap.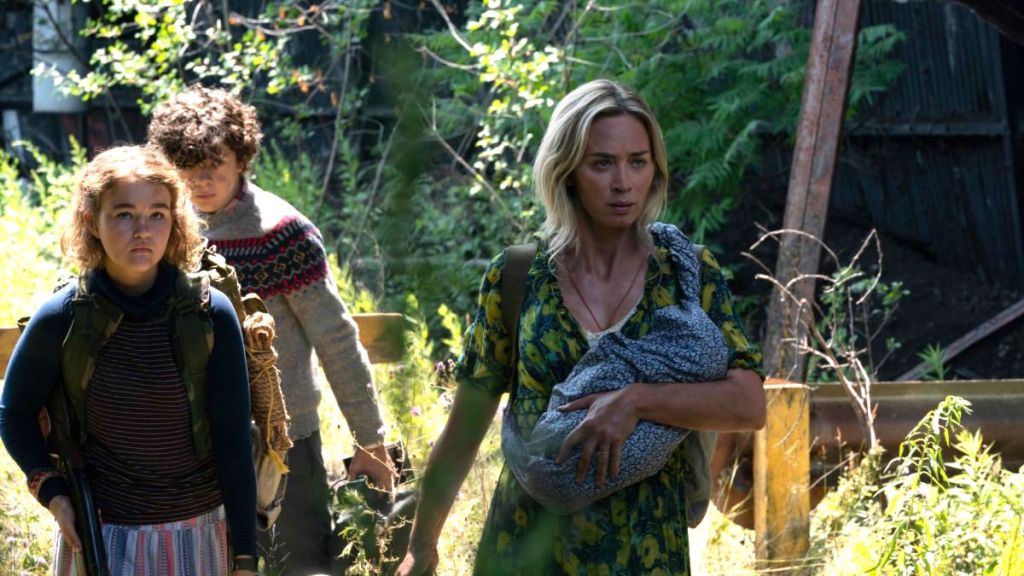 Emily Blunt as Black Widow
Keeping it in the family, Krasinski's real-life wife was nearly a cornerstone of the MCU. Back in Phase 1, Scarlett Johansson had the honor of being the first female Avenger. As well as a continued presence across the Infinity Saga, she finally got her long-awaited standalone in 2021's Black Widow.
Blunt has been open about passing on playing Natasha Romanoff and her spandex-clad alter ego, telling Howard Stern the "heartbreak" of having to turn down Iron Man 2. The star says she was contracted to Gulliver's Travels, which she didn't want to do but contractually had to. There's still hope for Blunt's MCU arrival because she's being repeatedly touted alongside Krasinksi for the Fantastic Four reboot.
Matthew McConaughey as Ego
As one of the biggest stars around right now, Matthew McConaughey is exactly the kind of man you'd expect to land a part in the MCU. James Gunn says that Kurt Russell was the only one courted to play Ego the Living Planet in Guardians of the Galaxy Vol. 2, but abandoned concept art of McConaughey that appeared on Reddit (via MCU Exchange) suggests otherwise.
Gunn completely reimagined Ego's comic book backstory to make the conniving Celestial Peter Quill's father, and with McConaughey being some 20 years Russell's junior, it would've been a wildly different casting. In the end, McConaughey told Playboy (via CBR) he passed on Guardians because he'd feel like an "amendment" – instead choosing to play Randall Flagg in Nikolaj Arcel's The Dark Tower.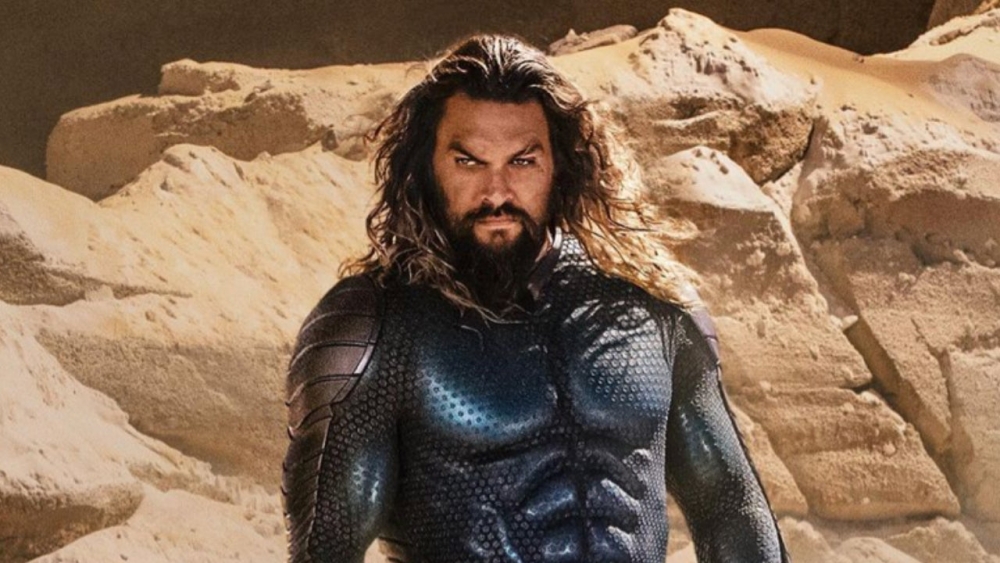 Jason Momoa as Drax the Destroyer
If Dave Bautista hadn't been cast as Drax the Destroyer in Guardians of the Galaxy, there's no denying the muscular might of Jason Momoa fits the bill. The star has candidly spoken about turning down the role – calling his audition with Chris Pratt one of the funniest he'd ever done.
Speaking to Zap2it (via IGN), Momoa explained he was sick of being typecast as a "brute," and with Drax being too similar to his role as Ronon on Stargate Atlantis, he backed out. Instead, Momoa continues to take a dip in the Worlds of DC as Aquaman. It's not impossible that he'll be one of the few to star in both series, but it's looking unlikely.
Joaquin Phoenix as Doctor Strange
Benedict Cumberbatch is poised to be a major player in Phase 5 and beyond, but in some corner of the Multiverse, Joaquin Phoenix was the first choice. Up there with the big "what ifs" of the MCU, Phoenix implied to Little White Lies that traditional superhero movies aren't really his thing. Despite a pretty damning review of Marvel movies, Phoenix said all sides were "satisfied" with how things turned out.
Phoenix isn't known for movies that fit into the bang and blockbuster category, so his comments make a lot of sense. Still, he's not averse to comic book adaptations. These days, Phoenix plays the unhinged Arthur Fleck in DC's Joker movies. If Phoenix had been locked into a Marvel contact, we're not sure he would've got the Oscar-winning role as the Clown Prince of Crime.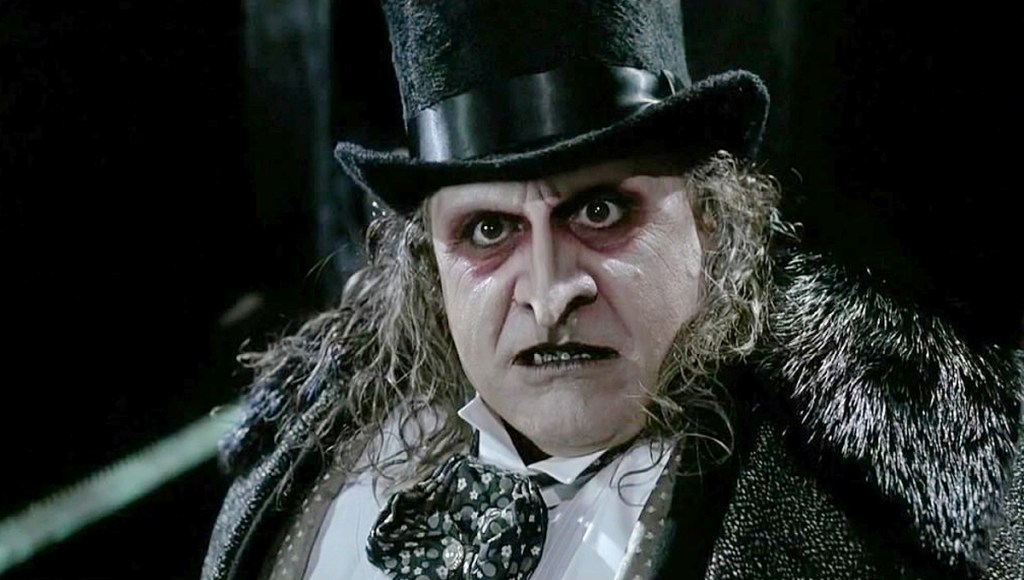 Danny DeVito as Rocket Raccoon
Leaning into the comedic and cosmic side of the MCU, the Guardians of the Galaxy are a rag-tag group of fan-favorite rogues. Unlike Vin Diesel having the franchise's easiest job of saying just three words, Bradley Cooper lends his vocals to Rocket Racoon.
In a Facebook Live Q&A, James Gunn confirmed that Danny DeVito was also considered to voice the grouchy trash panda. Even though the director said the Batman Returns actor was one of the voices who tried out, DeVito's vocals were "too old" for the role when compared to Cooper's youthful lilt. DeVito has an acclaimed legacy of voice work, so it's easy to imagine his version of Rocket being like Phil from Hercules.
Olivia Wilde as Gamora
The green-skinned Gamora is another crucial cog in the Guardians' machine, and despite her "death" in Avengers: Infinity War, some handy timeline trickery means Zoe Saldaña will be back for the upcoming Guardians of the Galaxy Vol. 3.
Olivia Wilde was apparently top choice for Gamora, but in a 2013 interview with The Guardian, said "there's something wrong here" because she was sick of being typecast in the same hard-faced role in movies including Tron: Legacy and Cowboys and Aliens. More recently, Vulture reported that Wilde has been embroiled in drama with MCU beaux Florence Pugh, and even had an explosive on-set row during the filming of Don't Worry Darling.
Saoirse Ronan as Wanda Maximoff
Although Elizabeth Olsen might be sitting out from the MCU's immediate future, fans are pretty sure she'll return one day. Long before Wanda Maximoff broke bad as the Scarlet Witch, her arrival at the end of Captain America: The Winter Soldier nearly featured Saoirse Ronan.
When Joss Whedon gave Wanda her proper introduction in Avengers: Age of Ultron, Saoirse Ronan was used as the prototype. Ronan told The Mary Sue she'd love to be part of the movie but later denied the "prototype" rumour. The rest is history, as Olsen turned out acclaimed performances in the likes of WandaVision and Multiverse of Madness.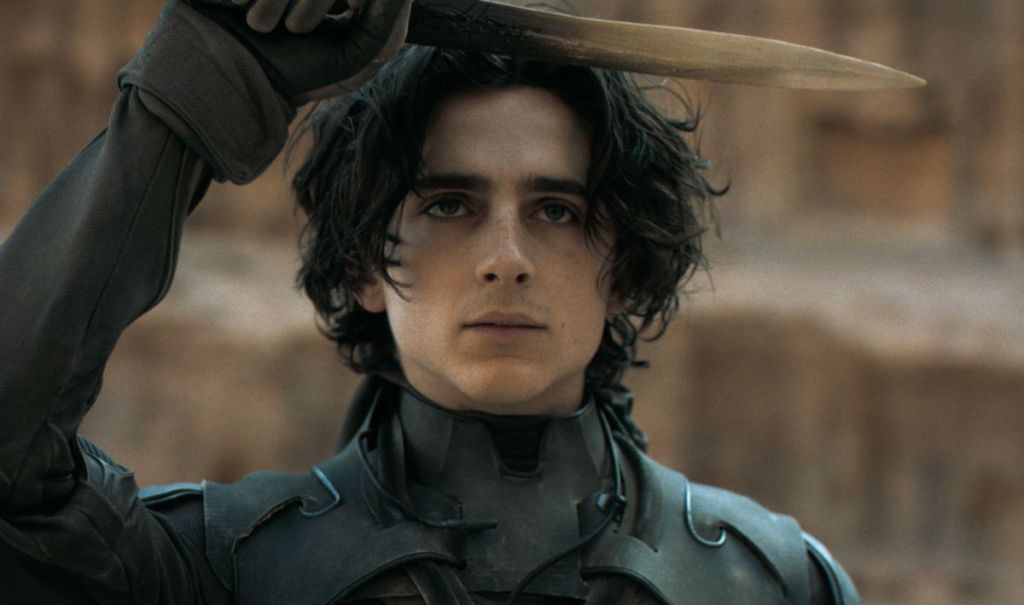 Timothée Chalamet as Spider-Man
It's no secret that casting Spider-Man in the MCU was one of the most closely fought. A who's who of young talent was in the running, with Sex Education's Asa Butterfield narrowly missing out on the part. Another big name who wanted to play the wall-crawling hero was Timothée Chalamet.
The Dune actor recalled his audition to The Hollywood Reporter, telling the site he read twice for the part and left in a sweat. Maybe this is for the best, as in an interview with Vogue, Chalamet said that Leonardo DiCaprio gave him the advice of "no hard drugs and no superhero movies." So, don't expect either of them to be suiting up anytime soon.
Lindsay Lohan as Maria Hill
It would be an out-there casting for the ages, but way back when, Lindsay Lohan was reportedly in the running to play Agent Maria Hill. The character first appeared in The Avengers, and although it's never been confirmed that Lohan auditioned to play Nick Fury's right-hand woman, it's a long-held rumour.
In her docuseries, Lindsay, Lohan said that the part she auditioned for went to an "unknown," which would be a pretty pointed jibe toward Cobie Smulders. Lohan has previously championed herself to play Batgirl in the Worlds of DC, but as a controversial character behind the camera, she's yet to land her dream superhero movie role.
Keanu Reeves as Yon-Rogg
Another star who is marked to join the MCU is Keanu Reeves. Barely a project goes by without fans trying to cast the John Wick lead, and while a lot are calling for him to play the Silver Surfer, he could have appeared in 2019's Captain Marvel.
The part of the evil Kree commander went to Jude Law, but before this, ScreenRant maintains that Reeves was close to nabbing the part. In yet another case of tight scheduling, Reeves apparently pulled away due to his commitment to John Wick: Chapter 3. Remembering that Yon-Rogg was a one-off appearance in the MCU, it's probably for the best that Reeves is still holding out for a different role.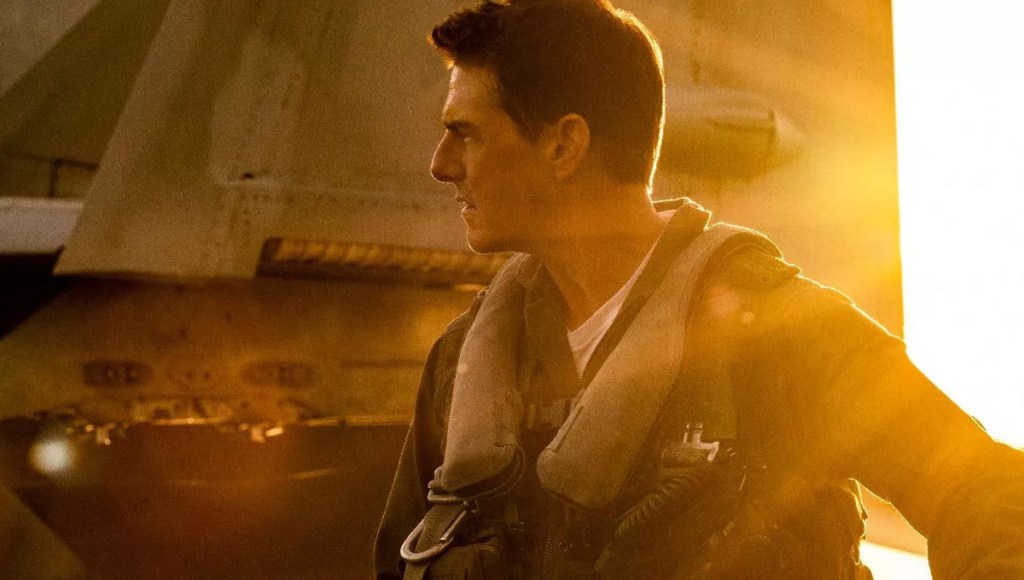 Tom Cruise as Iron Man
Finally, it's the big one – taking us right back to the start of the MCU. Before Robert Downey Jr. was sticking on a pair of shades as Tony Stark, Tom Cruise was supposed to head up an Iron Man movie. In 2005, Cruise told IGN why he wasn't going to play Iron Man, with the actor/stuntman saying he'd need more control over a project than what Marvel Studios could offer him.
Cruise said that Iron Man didn't "pan out" and that he had to be invested in a story to sign on the dotted line. The mythical casting reared its head more recently thanks to Multiverse of Madness. Viewers incorrectly theorized that a variant Iron Man would be played by the Mission: Impossible actor. Screenwriter Michael Waldron told Rolling Stone that while he'd have loved to cast Cruise as Superior Iron man, the actor's availability meant it never got past the wishful thinking stage.