Features
Xbox and Bethesda Games Showcase: Rumors, Leaks, and Predictions
Xbox and Bethesda are teaming up to deliver one of the biggest shows of 2022. Here are a few of the announcements and reveals that could appear during that presentation.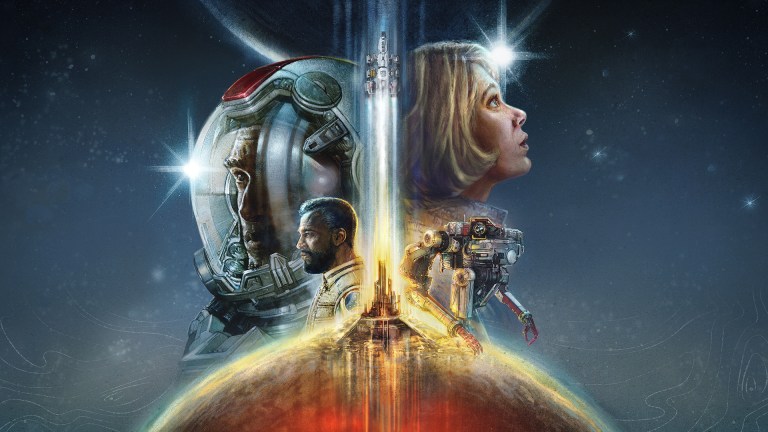 While some recent video game reveal shows have reminded us that a lot of big upcoming games still won't be released for quite some time, Xbox and Bethesda's 2022 Games Showcase figures to be the biggest digital event of the year so far. Indeed, it might be the only digital event of the year so far that will be on par with what its presenters would have brought to E3.
Actually, a big part of the reason why Microsoft purchased ZeniMax Media (Bethesda's parent company) was to bolster Xbox's lineup of exclusives and timed exclusives with the kinds of Bethesda-lead projects that typically steal the show at major events like E3. Of course, anyone who has been following Xbox's production schedule over the last few years knows that they have quite a few other projects in their first-party pipeline that haven't been properly showcased for quite some time. Many are hoping that this is the year the Xbox team finally sheds some light on when some of the biggest upcoming Xbox exclusives might finally be released.
This summer has proven that nobody really knows what's going on with some of the industry's biggest upcoming games, but since you're all already here and have waited so patiently for me to get to the point, here are some of our predictions for what might be announced at Xbox and Bethesda's Game Showcase based on the biggest rumors and leaks we've heard so far.
Fable and Perfect Dark Will Likely Not Be Featured During the Show
Before we dive into some of our thoughts regarding what might be shown during the Xbox and Bethesda showcase, you should probably know a little more about two games that will likely miss the show.
Industry inside Jeff Grubb recently stated that he believes Fable and Perfect Dark will not be featuring during the Xbox and Bethesda Games Showcase. While undoubtedly unfortunate, that information sadly makes a lot of sense. Recent reports regarding both games suggest that neither is anywhere close to being ready for a closer look. Actually, it sounds like Fable may be in the process of a rework that could delay the game further (though some close to the project claim that it's still in the normal stages of the development process).
Starfield's Gameplay Is Finally Revealed
Starfield's recent delay was certainly disappointing, though not entirely unexpected. For quite some time now, we've heard reports that suggested the game's development was not going as smoothly as anticipated. It's even been said that the project is still in pretty rough shape at the moment.
However, some of the more recent statements regarding Starfield's progress suggest that it's not all doom and gloom. Bethesda's Todd Howard says the Starfield team is actually putting the finishing touches on the game despite the delay, and a few leakers have indicated that Starfield gameplay will still be shown during the Xbox and Bethesda Showcase.
Of course, if we don't see some Starfield gameplay soon…well, maybe it's time to start worrying a little more about what kind of shape the game is really in.
GoldenEye 007 Finally Gets a Remaster That Might be Released Via Xbox Game Pass
It feels like we've been hearing reports of a GoldenEye re-release/remaster since around the time of GoldenEye's original release. However, the may actually be something to a new series of rumors that suggest that remaster will finally be revealed at the Xbox/Bethesda Showcase.
Thanks to some recently leaked GoldenEye 007 achievements and a series of reports regarding a GoldenEye remaster that has quietly been in development for some time, it's really starting to feel like that fabled GoldenEye re-release will happen soon. Some very optimistic insiders have even suggested it could end up being a stealth Game Pass release. Now, we just have to wait and see what kind of magic Xbox, Nintendo, and Rare may have worked to finally make this project happen.
A Diablo 4 Update and More Activision Blizzard Games Possibly Coming to Game Pass
Put this one a little lower on your list of expectations, but there has been quite a bit of loose talk among insiders and leakers about the possibility of Diablo 4 appearing during the Xbox/Bethesda showcase.
I'm on the fence about this one. While the ink isn't dry on Microsoft's acquisition of Activision Blizzard, it would make sense for Activision Blizzard to have some presence at the Xbox and Bethesda Showcase over any other digital event. A quick Diablo 4 update could be the most painless option, but others are suggesting that Game Pass could soon receive a welcome influx of classic Activision Blizzard titles.
A New Indiana Jones Trailer
Truth be told, there aren't a lot of substantial leaks and rumors that strongly suggest we should expect an update on MachineGames' Indiana Jones project during the Xbox and Bethesda Showcase. However, it's been over a year since we first saw the Indiana Jones teaser trailer, and we haven't really gotten any significant updates about this game since then.
The time certainly feels right for Bethesda to finally lift the curtain on this game and show us at least an extended story trailer (if not some actual gameplay). If Indiana Jones isn't showcased during the event, then don't expect this game to be released until late in 2023 at the absolute earliest.
Josh Sawyer's Murder Mystery RPG
Josh Sawyer (an RPG legend whose resume includes games like Fallout: New Vegas, Icewind Dale, and Pillars of Eternity) has reportedly been working on a new RPG for Obsidian. Details are scarce, but most reports suggest that it's a murder mystery RPG that focuses on storytelling and investigation over combat. Some have compared it to Disco Elysium, though that might just be the closest comparison available rather than an entirely accurate comparison of what this project is trying to accomplish.
Unless those rumors are completely false, I suspect that we'll get our first look at Sawyer's new RPG at the Xbox and Bethesda Showcase. For what it's worth, Sawyer has seemingly been teasing something on social media over the last few weeks, although that could be related to another project we'll soon discuss.
Halo: The Endless and the Next Update For Halo Infinite
You may have heard that Microsoft filed a trademark for something called Halo: The Endless late last year. While nobody seems to know what that trademark will be used for (besides something based on Halo, obviously) the popular theory is that it is somehow related to Halo Infinite's first story DLC expansion.
While I think it's far more likely that whatever Halo Infinite update we may get at the Xbox and Bethesda Showcase will instead focus on the game's free-to-play multiplayer mode, there's an outside chance that we may learn what that trademark was all about and that we might even get a peek at the next chapter of Halo Infinite's story.
Xbox's Minecraft RTS Project
Reporter Jeff Gerstmann (formerly of Giant Bomb) recently stated that Microsoft is working on a kind of RTS game based on the Minecraft universe. Actually, Gerstmann claimed that he has actually seen some of the game and that what he's seen of the project so far suggests its development is going quite well.
While not a show-stealing project by any means, this feels like exactly the kind of game that Xbox could sneak into their upcoming showcase as a surprise reveal. If the reports about the state of the game are true, you may even be able to play this one by the end of the year.
Forza Horizon 5's First Expansion
Forza Horizon 5 ended up being one of the best games of 2021, so it's really no surprise that quite a few Horizon 5 fans have been keeping their eyes open for any updates about the game's first expansion. Well, it seems like those updates may be coming soon.
Actually, it appears that Forza Horizon 5's first expansion was accidentally leaked just a day or two ago via Steam. The leak didn't include any substantial new details, but it did reveal that the game's first expansion will be based on a Hot Wheels collaboration. If Forza's previous Hot Wheels content is any indication, it should be a great time.
Obsidian's Avowed Finally Gets a New Trailer
Remember when I said that all of that talk about Jash Swayer's new RPG may actually be related to another Obsidian project? Well, Avowed is that project.
Some Obsidian employees have recently suggested that we're about to get a better look at something they've been working on for a while. While Sawyer's social media comments indicate that the mysterious project they're teasing could be his rumored new game, it's possible that all of this talk is going to end with a new trailer for Avowed (Obsidian's Elder Scrolls-like RPG). I would personally love to see more of Avowed, although it's worth noting that there hasn't been a lot of information about how far along that project really is. If Avowed isn't scheduled to be released until 2024, then it will likely skip this year's who and potentially reemerge next year.