News
Starfield Delay May Have Avoided Cyberpunk 2077 Situation
Starfield has been delayed to 2023, and some close to the game's development suggest that this delay was needed to avoid a full Cyberpunk 2077 situation.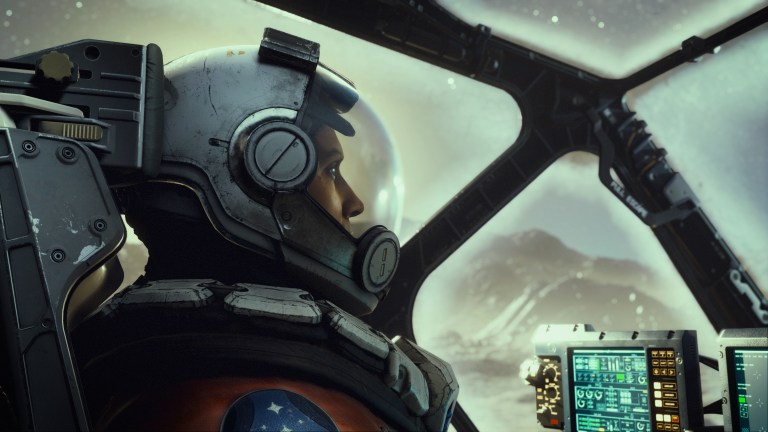 Bethesda recently announced that they have decided to delay Starfield and Redfall until the first half of 2023. While that news has disappointed many, it sounds like this decision may help Starfield avoid that dreaded Cyberpunk 2077 situation.
In terms of the actual delays, there really isn't a lot of official information to go on at the moment. Bethesda publically confirmed the delays via Twitter today, and some members of the Starfield and Redfall teams have since commented on the news. Nearly every statement brings up the same basic idea: these games just need more time.
With due respect to Arkane's Redfall, Starfield's delay is obviously the bigger story here. Not only was Bethesda's next major RPG shaping up to be one of the biggest games of 2022, but it actually had a set release date (11-11-2022, previously). A set release date isn't a guarantee a game won't be delayed, but that date did indicate that Bethesda seemed confident that Starfield was on the right track. Furthermore, 11-11 was just such a cool date to release an epic sci-fi RPG.
As it turns out, the allure of that date may have been part of the problem. Not long ago, a leaker claiming to have worked on Starfield took to the Reset Era forums (you can read a screenshot of their original post here) and shared some thoughts about the WIP version of Starfield. While they had quite a few nice things to say about the game, they also noted that it was looking like that 11-11 release date was going to be a stretch.
"The engine is a piece of crap, tho," said the Reset Era user who went by the name Hevy008. "Shooting feels alright, flying is terrible atm IMO just not fun to me…in terms of if it will ship on time, well they will try that's for sure…It's a sexy date tho and you only get one of those, beta is this summer, that's when the picture will truly become clear."
While many rightfully doubted the authenticity of that post, it wasn't long before Bloomberg reporter Jason Schreier took to the ResetEra forums himself and stated that he can "confirm that Hevy008 was legit." While Schreier also noted at that time that he "can't necessarily back up everything they said," he did at least indicate that the poster was someone with insider knowledge of the Starfield project.
Furthermore, Schreier recently tweeted that he has heard others close to the Starfield project say that they are also worried about the state of the game. The exact term some close to the project apparently used to describe the title was…not ideal.
That's obviously quite a bit of credible smoke around this fire. While there is still a lot about the Starfield situation we don't know for sure, those insider statements (and the recent delay) all indicate that the game is not in a great place right now. At the very least, it's in place that convinced Bethesda that they needed to abandon a release date that they seemed committed to and genuinely excited about. It's hard to blame them so far as that last point goes. Not only is that a great release date for marketing purposes, but it would have come right in the middle of what is shaping up to be a slower holiday release schedule. Even a very buggy version of Starfield could have stolen the show at that time. Just look at how well Cyberpunk 2077 sold in those first few weeks despite its various problems.
Still, it's pretty clear that this delay was the right move. While Bethesda games have historically been as buggy as they are successful, Starfield kind of needs to be better than that. It's been a while since we've gotten a proper Bethesda Game Studios' RPG, so expectations are already quite high among fans (even if some see Starfield as a waiting room or even a placeholder for the Elder Scrolls VI). Plus, we doubt that Microsoft was thrilled by the prospect of the first BGS RPG under their watch being anything that could easily be compared to Cyberpunk 2077.
While there's certainly hope that this delay will help make Starfield the best game it can be, I am worried about the idea that the game's engine just isn't up to the task. We've previously talked about some of the limits and possibilities of Starfield's modified Creation Engine, and it's certainly going to be interesting to see whether or not that engine is capable of supporting the Starfield team's reportedly ambitious vision.