Features
God of War Creator Blames Starfield Delay on Xbox Head Phil Spencer's Poor Management
Controversial God of War creator David Jaffe suggests that Phil Spencer may be to blame for Starfield's delay and Xbox's lack of new releases.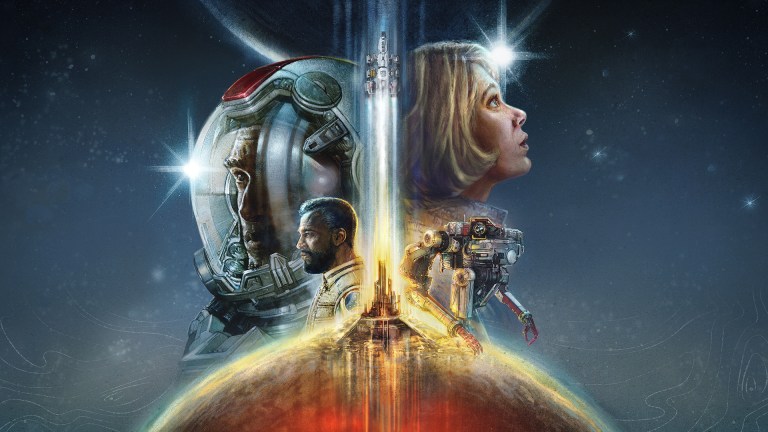 God of War creator and controversial YouTube figure David Jaffe recently went on a tirade in which he laid much of the blame for Starfield's recent delay at the feet of Microsoft Gaming CEO and Head of Xbox, Phil Spencer.
Before we dive into those comments, it's important to understand some additional context about this story. First off, in case you haven't heard, Bethesda recently confirmed that they have decided to delay Starfield and Redfall from 2022 to the first half of 2023. While Redfall did not previously have a specific released date beyond a vague September 2022 window, Starfield previously had a highly publicized 11-11-22 release date. The announcement didn't really come as a shock to many who were familiar with Starfield's development hurdles, but it did draw quite a few reactions from fans and industry figures.
As Microsoft purchased Bethesda's parent company (ZeniMax Media) in 2020, the announcement naturally also drew a response from Xbox's Phil Spencer. Here's what Spencer had to say about the matter shortly after the Starfield and Redfall delays were publically revealed:
The feedback Spencer refers to largely came from fans who were disappointed to learn that two of Xbox's biggest upcoming 2022 titles are now scheduled to be released in 2023. Spencer's statement acknowledges that issue, though we are still waiting to hear how Xbox plans to make up for the loss of two of their biggest 2022 releases. Until then, some fans and industry figures have been vocal about the company's dwindling 2022 release schedule.
However, few people have been as vocal about the matter as David Jaffe. In a recent video, Jaffe teed off on the Starfield and Redfall delays and directed much of his tirade at Phil Spencer.
The core of Jaffe's criticisms is the idea that Phil Spencer has failed to properly manage the productions of several Xbox projects. He specifically cites the various delays of Halo Infinite and some of that game's post-release problems to support his argument that Phil Spencer may be trying to take on too many responsibilities. He argues that Xbox's lack of major exclusive releases since the launch of the Xbox Series X may be the result of management issues or problems exasperated by management issues. While David Jaffe specifically says "do not fire Phil Spencer" and notes that he thinks Phil Spencer is a "visionary" when it comes to things like Game Pass, he does suggest that Spencer might be "in his own way."
While there's a lot to be said about Spencer's day-to-day role and how his position may impact the various circumstances that lead to games being delayed (more on that in a bit), this really isn't the first time that criticism has been brought up. There have been some notable Xbox delays in recent years, and some have wondered if those delays are somehow representative of a bigger problem.
However, Jaffe's criticisms take a turn for the bizarre as he says that Phil Spencer "sucks" and suggests that Spencer may somehow have access to elicit photos that are allowing him to maintain his current responsibilities. He also refers to Xbox fans as being "pathetic" for "salivating" at the idea of having any new games to play at Christmas. At the absolute low point of his rant, Jaffe suggests that these delays are somehow evidence that Phil Spencer needs to "go to therapy."
If all of that seems weirdly personal, that's because it might be. Jaffe has been critical of Spencer in the past from both business and personal perspectives. In this latest video, he even makes reference to a grudge he has against Spencer for allegedly blocking him on Twitter. Jaffe has even resorted to using a commercial about Microsoft's accessibility initiatives as comedic fodder for the idea that the company doesn't have enough games and that Spencer may be to blame.
To be blunt, it's difficult to fairly address the validity of Jaffe's criticisms when they are seemingly compromised by his personal animosity. Jaffe insists that he's not trying to play a character with his statements, and I believe that's true. Jaffe's various controversial statements in the past strongly suggest that this is all representative of his actual personality. He is, at the very least, an incredibly emotional figure who often stokes the flames of fanboyism for one reason or another. His experience in the industry typically lends some weight and validity to his comments, while his grudges and tendency to lead with his emotions often compromise whatever point he is seemingly trying to make. That's the basis of his polarizing status.
So far as Starfield is concerned, there have certainly been reports that the game's development is not going as smoothly as previously hoped. The hope is that the difficult decision to delay will help get the game back on track. While the quality of the game itself will ultimately write much of this eventual narrative, it is true that the Starfield and Redfall delays hurt Xbox's projected 2022 lineup and are among a series of notable delay decisions the Xbox teams have had to make. It is also true that the industry is still feeling the effects of the Covid-19 pandemic and the many ways it impacted the video game industry along with every other aspect of our daily lives. Many games have been delayed recently, and many more delays are likely to come. Breath of the Wild has been pushed to 2023, and many industry figures believe that God of War Ragnarök will eventually be released in 2023 (though there is no official word on that game's release date at this time). Such delays are always tough for fans, but you don't have to look any further than two of 2022's best games (Horizon Forbidden West and Elden Ring) to see that delays are indeed sometimes for the best.
As for Xbox, they'll soon have the chance to show us exactly what they have in store for 2022 and beyond as the company is preparing to host a special June showcase designed to replace whatever showcase they may have had at the recently canceled E3 2022 event.