Features
What the Xbox/Bethesda Deal Means for The Elder Scrolls 6, Starfield, and Fallout
Could The Elder Scrolls, Starfield, and Fallout become Xbox exclusives as a result of Bethesda's new deal?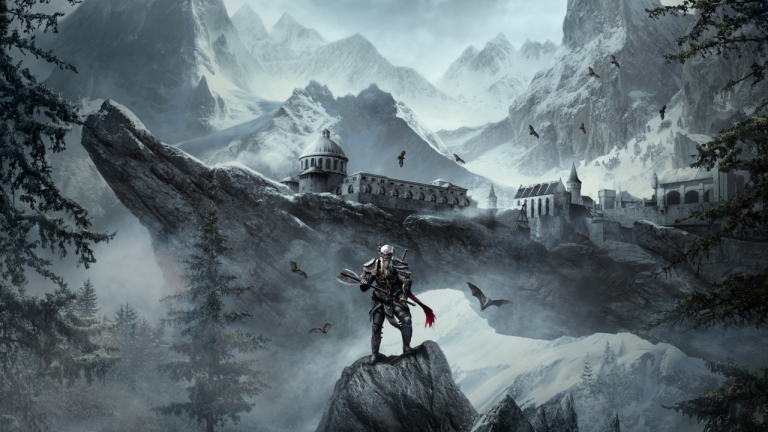 Microsoft's acquisition of ZeniMax Media, parents company of game publisher Bethesda Softworks brand, has left people wondering just what this means for the future of the Xbox Series X and Game Pass as well as upcoming Bethesda titles like The Elder Scrolls 6, Starfield, and upcoming Fallout projects.
Let's start with what we know for sure about this subject. In a press release, Microsoft made it clear that this deal includes everything that comes with the ZeniMax Media and Bethesda brands. Specifically, the company cites "publishing offices and development studios spanning the globe with over 2,300 employees," all associated Bethesda development partners, and properties such as The Elder Scrolls, Fallout, DOOM, Quake, Wolfenstein, and Dishonored as being the key components of this deal.
Yes, Microsoft now owns the rights to Bethesda's most popular franchises. However, Bethesda's SVP of global marketing Pete Hines makes it clear that Bethesda still intends to operate as they would have before this acquisition was completed.
"The key point is we're still Bethesda," Hines says. "We're still working on the same games we were yesterday, made by the same studios we've worked with for years, and those games will be published by us."
Robert A. Altman, chairman and CEO of ZeniMax Media, echoed Hines, saying the company is "continuing to develop our slate of AAA games, but now with Microsoft's scale and entire Game Stack, our games can only get better." All of that information suggests Microsoft does not currently intend to alter the day-to-day operations at Bethesda. This could always change, but it's worth noting that none of the other recently acquired studios, like Obsidian Entertainment, have given any indication that Microsoft has requested significant creative control of their operations.
What about the games, though? Microsoft has confirmed that future Bethesda titles will be released on Xbox Game Pass at launch. The company specifically named Starfield as a title that it wants to bring to Game Pass on the day that it's release on Xbox and PC.
Deciphering the fate of future Bethesda games like The Elder Scrolls 6 requires us to be a little more speculative. At the moment, it's unclear whether future Bethesda games will release exclusively on Xbox consoles and PC.
Phil Spencer informed Bloomberg that, while Microsoft will honor existing PS5 exclusivity deals for Deathloop and Ghostwire: Tokyo, the publisher will determine the release of future Bethesda titles on third-party platforms "on a case-by-case basis."
Recent history suggests that Microsoft is not as interested in console exclusives as Sony is with the PlayStation 5, releasing first-party titles like Cuphead, Ori and the Will of the Wisps, and Halo: The Master Chief Collection on platforms outside of the Xbox brand in the last few months. To put it another way, The Elder Scrolls 6 would likely sell millions of copies across all platforms. It could make more financial sense for Microsoft to release the game on multiple platforms instead of hoping the game bolsters Xbox hardware sales. Again, that is speculative, but Bethesda's Todd Howard did note in a published statement that this partnership is about "more than one system or one screen" and that it's based on a "belief we should bring that to everyone – regardless of who you are, where you live, or what you play on…the screen size, the controller, or your ability to even use one."
Having said that, Ninja Theory's Bleeding Edge is currently exclusive to Xbox One and PC as is Obsidian's Grounded. There is precedent for Microsoft to encourage its studios to develop smaller projects that will eventually be at least timed exclusives. That could mean that some of the studios under the Bethesda umbrella will eventually develop exclusive projects for the Xbox brand.
Interestingly, some fans were quick to point out that the acquisition now means that Microsoft now owns Fallout, Bethesda, and Obsidian. Does that mean that Obsidian can start developing Fallout: New Vegas 2? Obsidian took to Twitter to offer a simple response to that question:
Taking all of that information into account, our best guess is that Microsoft acquired ZeniMax Media in order to bolster its creative war chest, expand its reach as a game publisher, and to strengthen the Game Pass brand by offering a wider array of Bethesda titles (including day one releases) on the subscription service. However, it does not sound like the plan at this time is for major Bethesda games, including The Elder Scrolls 6, to be exclusive to Xbox and PC. As always, though, such plans are almost certainly subject to change as this deal, and the gaming industry, continues to evolve.