News
Future Bethesda Games Like Elder Scrolls 6 Could Still Release on PS5 on a "Case-by-case Basis"
Fans are wondering whether upcoming Bethesda games like Elder Scrolls 6 and Starfield will still hit the PS4 and PS5. Here's what Xbox has to say.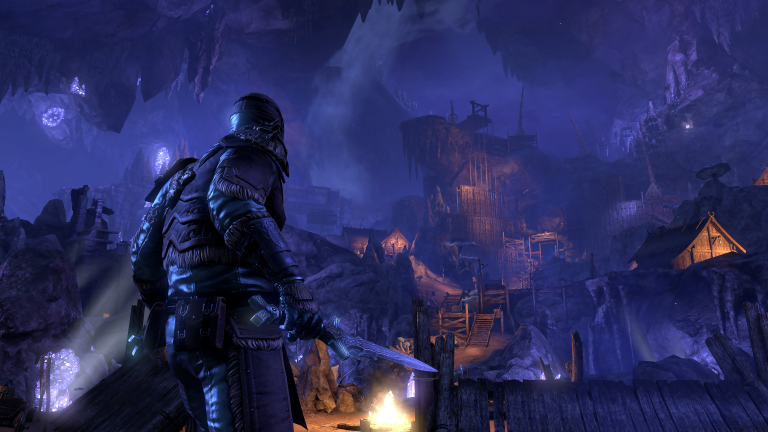 The news that Xbox had purchased ZeniMax Media, the parent company of Bethesda, and all of its properties shook the games industry this morning and seemed to completely change the next-gen landscape. The $7.5 billion purchase has not only increased the number of studios under Xbox's banner to 23 but also given Microsoft ownership over some of the biggest game franchises ever created. The Elder Scrolls, Fallout, Wolfenstein, Doom, Quake, and the upcoming Starfield — they all belong to Xbox now.
With the approaching release of the Xbox Series X and Series S and the start of another next-gen console war with Sony, the acquisition news has left some gamers wondering whether the Bethesda sale means that upcoming titles like Elder Scrolls 6 and Starfield will now be exclusive to Xbox platforms and PC.
In an interview with Bloomberg, Xbox head Phil Spencer and Microsoft CEO Satya Nadella confirmed that, while the company will honor PS5 exclusivity deals with upcoming titles like Deathloop and GhostWire: Tokyo, future Bethesda games will hit Xbox, PC, and Xbox Game Pass at launch while other platforms will be "on a case-by-case basis."
Nadella told Bloomberg that Microsoft isn't ruling out releasing future Bethesda titles on the PS5 and other platforms.
"When we think about strategy whether it's in gaming or any other part of Microsoft, each layer has to stand on its own for what it brings. When we talk about our content we want our content to be broadly available."
Recently, Xbox has been moving away from some platform exclusives, releasing smaller Xbox indies like Cuphead on Nintendo Switch and PlayStation 4. Ori and the Will of Wisps dropped on the Switch last week, while Halo: The Master Chief Collection hit Steam last year. Still, with Sony continuing to lock up exclusives for the PlayStation 5, such as Final Fantasy 16, it's possible Microsoft will do the same to strengthen the first-party lineup of its own next-gen consoles.
Then again, there's money to be made in releasing new installments in popular Xbox-owned Bethesda franchises on other platforms. Shutting out the PS5, which industry analyst George Jijiashvili says (via Bloomberg) is expected to outsell the Xbox Series X, from games like Elder Scrolls 6 and Starfield could mean losing a nice chunk of profit. As we pointed out elsewhere, Microsoft would rather be the parent of a 35-million-copies-sold The Elder Scrolls 6 than Xbox exclusive The Elder Scrolls 6.
So, how will the acquisition affect Bethesda studios in the short term? It sounds like not much is changing just yet, as Microsoft doesn't expect to completely close the deal until "the second half of its fiscal year 2021, which ends June 30," according to Bloomberg.
"The key point is we're still Bethesda," wrote Bethesda SVP of global marketing Pete Hines of the acquisition, reassuring fans that they can still expect upcoming Bethesda games to be made by Bethesda studios. "We're still working on the same games we were yesterday, made by the same studios we've worked with for years, and those games will be published by us."
Hines explained that the acquisition was very good Bethesda as Microsoft "offers access to resources that will make us a better publisher and developer. We believe that means better games for you to play. Simply put – we believe that change is an important part of getting better. We believe in pushing ourselves to be better. To innovate. To grow."
We'll keep you updated as we learn more.