News
Xbox Series X and Series S Dimensions Revealed
How big are the next-generation Xbox consoles? Here's what you need to know about the dimensions of the Series X and Series S: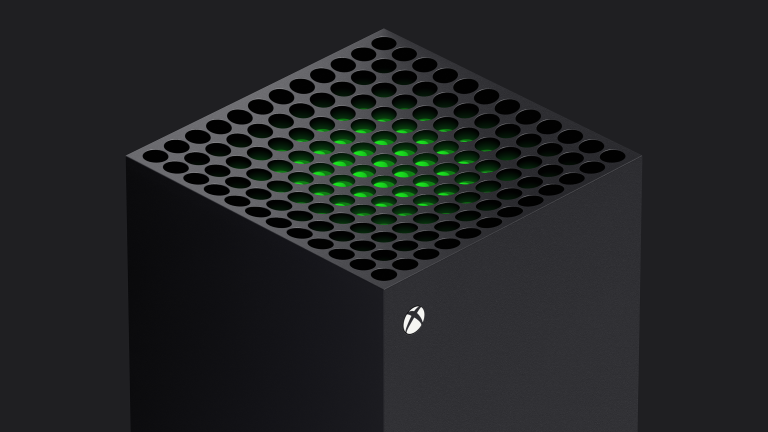 The Verge and other outlets recently got their hands on the Xbox Series X and Series S, and they've been nice enough to share the dimensions of the next-gen console with the world.
The Xbox Series X checks in at about 5.9 inches wide and 11.8 inches tall. Its back panel features two USB ports, an Ethernet port, a storage expansion slot, and an HDMI 2.1 out port. There's also a USB port in the front near the disc drive.
The Xbox Series S, meanwhile, is roughly 2.5 inches wide and 10.8 inches tall. It's about as tall as an Xbox One S if you're looking for a more practical reference. Its rear panel includes two USB ports, an HDMI 2.1 out port, an Ethernet port, and an expansion slot. There's a USB port in the front as well, but there's obviously no disc drive on this all-digital console.
The Xbox Series X actually appears to be a little larger than some were initially speculating. Actually, we've seen some of those who handled preview models in their own homes note that the console is possibly a little too large to comfortably fit into tighter spaces. It's also been mentioned that it feels like it was designed to be kept in the vertical position. All-in-all, it really does resemble a desktop tower in a lot of ways.
The Xbox Series S, meanwhile, feels a little more versatile all-around. It looks natural in both the vertical and horizontal positions, and its smaller size means that it should fit into most modern free spaces on your entertainment center or shelf.
Speaking personally, I tend to like the size and design of the Xbox Series S more, if for no other reason than the fact its smaller and because the Xbox Series X really seems to emphasize the "box" part of the name. Neither is necessarily the sleekest console I've ever seen, but there's really no major surprises here in terms of what Microsoft has previously revealed about these consoles.
The question now is whether or not you're going to buy either of these consoles in the first place and eventually try to find room for them. So far as that goes, be sure to check out our breakdown of the major differences between the Series S and the Series X as well as our ongoing look at the Xbox Series X/S launch games that you'll be choosing between when the consoles are released on November 10.