News
Red Dead Online Players Are Dressing Like Clowns to Protest Lack of Updates
Red Dead Online is being overrun by clowns as players look to Rockstar for answers concerning the future of the game.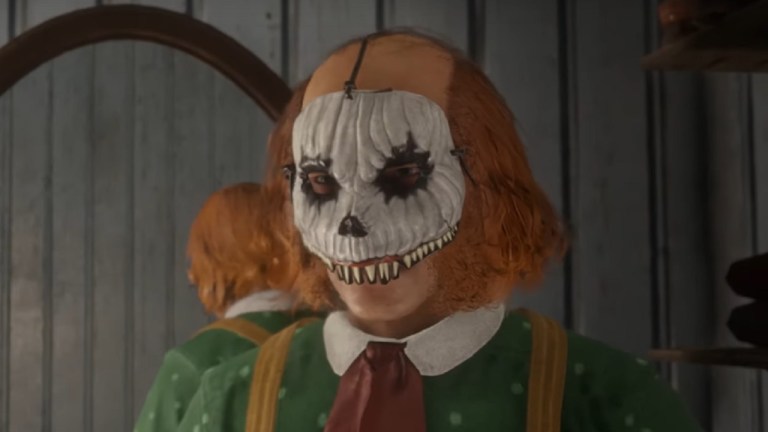 Red Dead Online players have started dressing up like clowns as part of an ongoing call for developer Rockstar Games to address concerns regarding a lack of updates to Red Dead Redemption 2's online mode.
This story starts last December when Rockstar released a Red Dead Online update called Moonshiners. The update was generally well-received by Red Dead Online fans who praised its role-playing elements, new missions, and other content offerings.
Since then, though, Red Dead Online has received no substantial updates. While that's not necessarily uncommon in the age of the COVID-19 pandemic, it should be noted that Rockstar has continued to release updates for GTA Online during that time. Meanwhile, they haven't even released a statement regarding their plans for the next Red Dead Online update or what kind of content may be featured in such an update.
It's that lack of communication that seems to have been the tipping point for Red Dead Online players who recently began dressing like clowns in-game in an effort to get Rockstar's attention. You can probably guess what the symbolism of this action is.
This protest started as a relatively small event, but recent weeks have seen the popularity of this movement grow. It's not uncommon to see nothing but clowns running around the game's various servers, and there are even YouTube videos out there designed to help you create the best clown costume and organize related in-game activities.
While it sounds like there are many players who don't necessarily believe this will cause Rockstar to expedite the release of a future Red Dead Online update, they are hoping it may encourage the company to respond to their request for additional information. If nothing else, it certainly seems that Red Dead Online players have found a way to entertain themselves in lieu of formal updates.
Why hasn't Rockstar updated Red Dead Online, though? Well, COVID-19 has almost certainly played a role in that decision, but we've also always known that GTA Online is by far the more popular game and one of the biggest moneymakers in gaming. If the studio is cutting back on content production at this time, it does make some sense that GTA Online would get more love.
Having said that, it does feel like Rockstar would have issued a statement regarding Red Dead Online by this time. We don't know what Rockstar's long-term plans for Red Dead Online are, but it'll be interesting to see how they continue to support both online projects as the company seemingly begins to prepare for Grand Theft Auto 6.