Features
GTA 6: Characters We'd Love to See in the Sequel
GTA 6 is in development, and we can think of quite a few fan-favorite characters who deserve a comeback in the highly-anticipated sequel.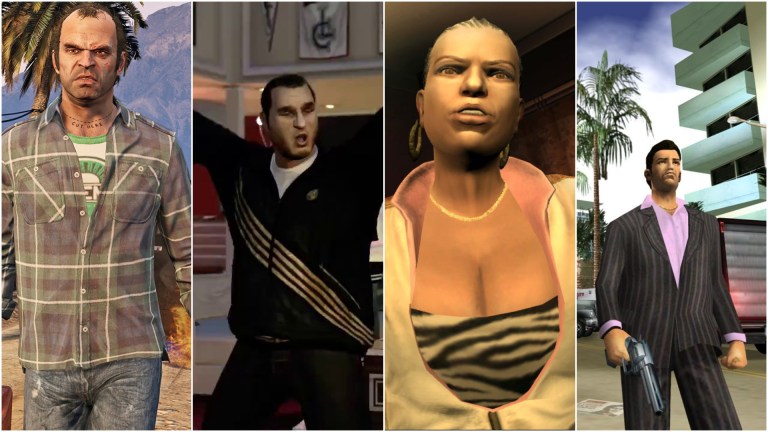 The Grand Theft Auto franchise has always relied on an army of memorable characters, and unless GTA 6 makes some drastic changes to the series, you can bet the upcoming sequel will feature plenty of new heroes, villains, and general ne'er-do-wells (as well as the excellent missions the series is known for).
Rockstar also routinely brings back classic GTA characters for new installments. Assuming that the studio continues to dive into this series' surprisingly deep shared universe of criminals, there are quite a few characters we'd love to see make a return in what is rapidly becoming the most anticipated video game in the world.
Here are the legendary Grand Theft Auto characters we want to see more of in GTA 6: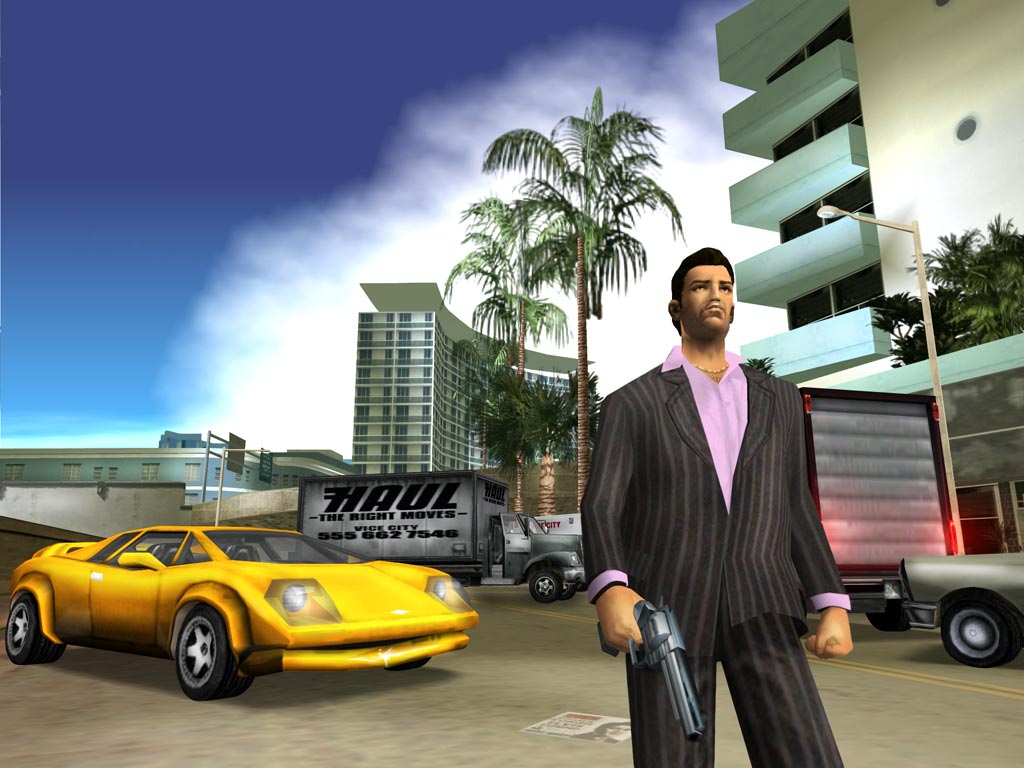 Tommy Vercetti
The protagonist of Grand Theft Auto: Vice City was not only voiced by the great Ray Liotta but holds the distinction of being the first GTA protagonist with a real personality. To this day, Vercetti remains one of the most entertaining GTA heroes.
Unlike many later protagonists who were morally conflicted about their growing rap sheet, Vercetti loved being a criminal. He enjoyed the cocaine-fuelled lifestyle of being an '80s crime lord and he managed to thrive in it.
There's a not-unrealistic chance Vercetti could return in Grand Theft Auto 6 given some of the rumors we've heard about its location and possible timeline.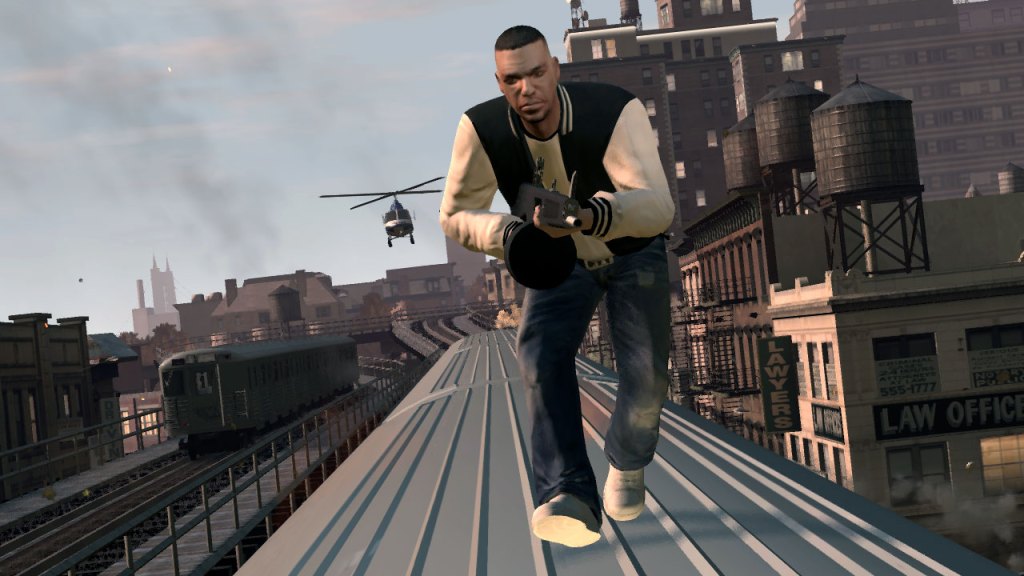 Luis Fernando Lopez
Grand Theft Auto 4's collection of DLC was not only some of the best content that Rockstar has ever produced, but it happened to feature some of the series' best characters. Take Luis Fernando Lopez, for example.
Luis is the star of The Ballad of Gay Tony, is certainly one of GTA 4's most fascinating personalities. He's a kid who has decided to embrace crime in order to make a better life for himself. Considering that Lopez was referenced in GTA Online, it's possible that he could appear in some form in GTA 6.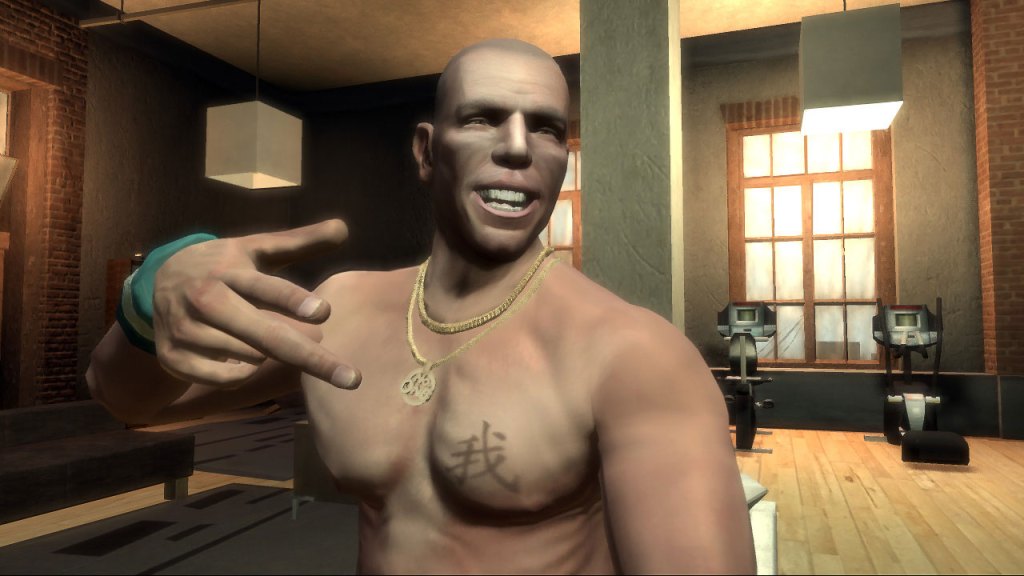 Brucie Kibbutz
While opinions remain mixed on GTA 4 protagonist Niko Bellic, the game really does feature some of the best side characters in series history. Brucie Kibbutz may be the most memorable supporting character of them all.
Essentially a Jersey Shore reject, Brucie Kibbutz lives the kind of fast and stupid life that may not make him a role model but does make him a source of consistently entertaining comedy. Kibbutz was also featured heavily in some GTA Online content, so it's not unreasonable to expect that he could return in GTA 6 if the timeline allows for it.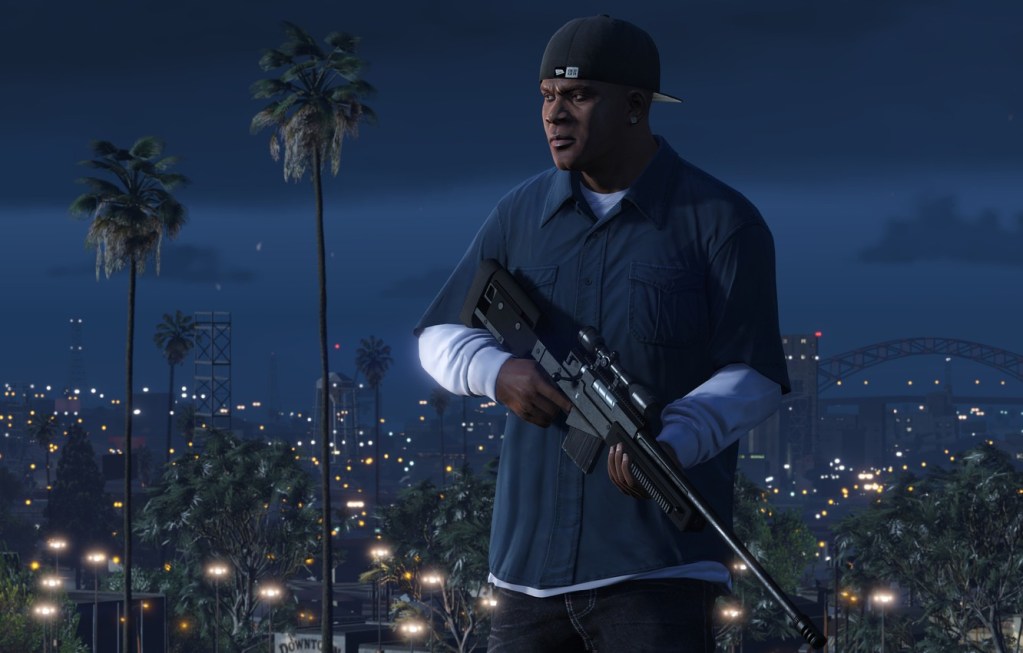 Franklin Clinton
You knew we were going to get to GTA 5's three protagonists at some point. They are, after all, some of the best playable characters in the series' history.
Franklin Clinton is one of the more compelling characters in GTA 5's epic story. There are times when he feels like he's along for the ride, but he not only proves to be the perfect vehicle for the player in that respect, but we get to see him grow quite a lot over the course of the game.
It'd be fascinating to see what Clinton is up to these days, but again, that really just depends on when and where GTA 6 takes place. We'd fully expect him to appear in a present-day sequel.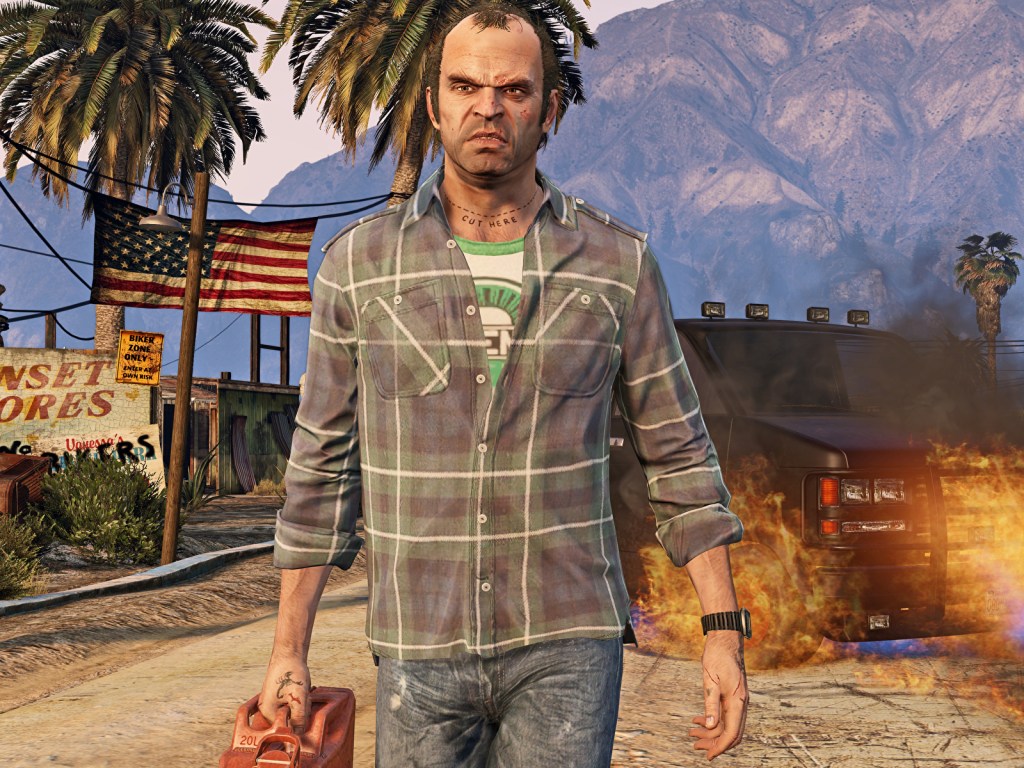 Trevor Philips
As the runaway star of Grand Theft Auto 5, it should come as no surprise that we'd love to see the bizarre and insane Trevor Phillips return to the world of Grand Theft Auto. Is that realistic, though? It depends on whether or not GTA 6 adheres to the non-canon GTA 5 ending in which Trevor dies, but given that Trevor's voice actor, Steven Ogg, has talked about GTA 6 in the past, there's at least a slight chance that he comes back in some way. Considering how much fun Rockstar clearly had writing Trevor Phillips the first time around, there's no reason he shouldn't make a return in the next game.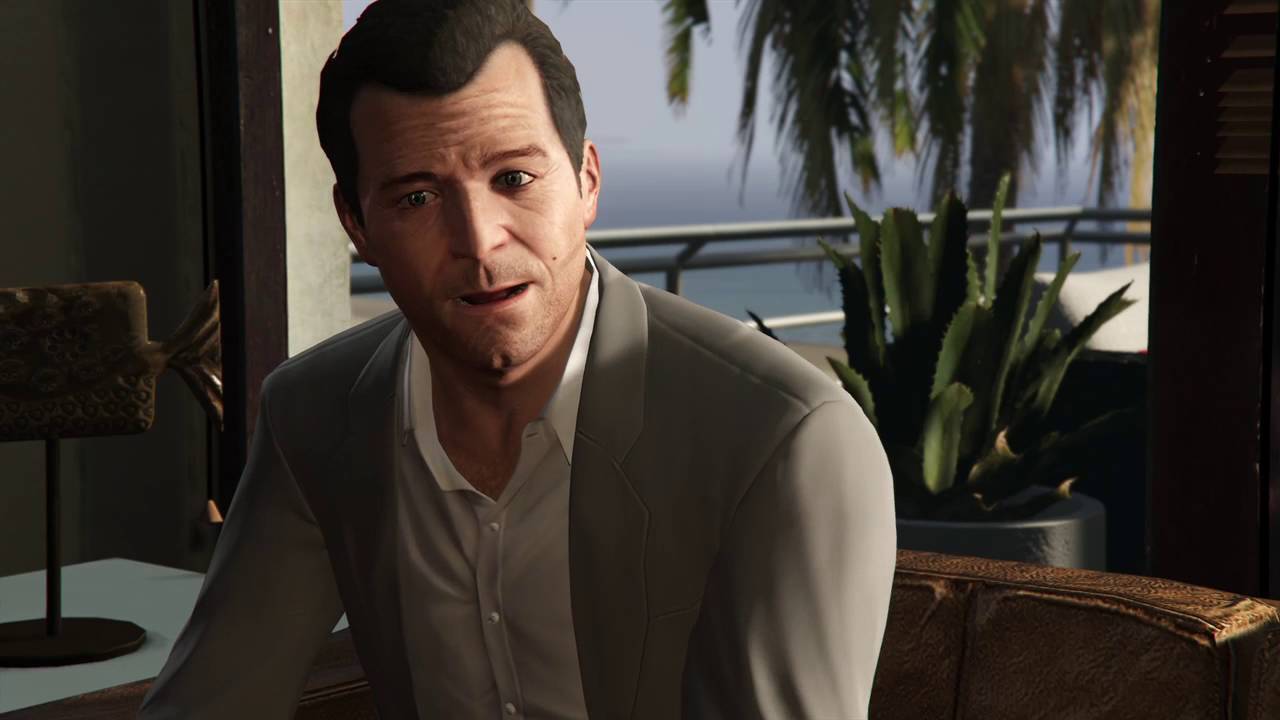 Michael De Santa
We'd honestly be fine with all three GTA 5 protagonists returning in GTA 6 in some capacity, but the argument for Michael De Santa is, admittedly, controversial. After all, it feels like GTA 5 captured the end of De Santa's story arc.
The fact he was a criminal at the end of the line is part of what made his character so fascinating, but that could also mean that there isn't much of his story left to tell. Still, it'd be nice to see De Santa drop in for a cameo in GTA 6.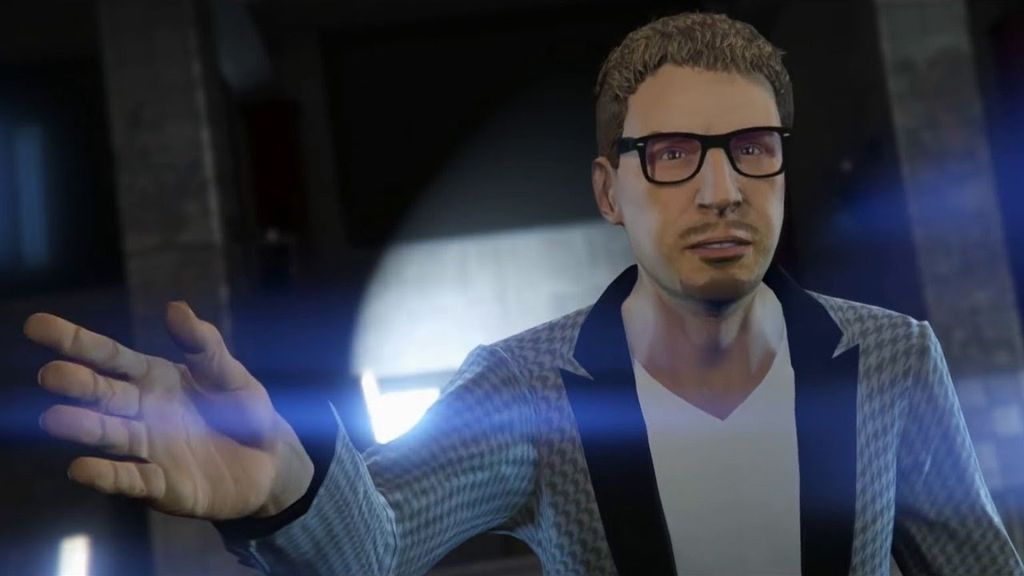 Tony Prince
Tony Prince, the titular character in GTA 4's The Ballad of Gay Tony, is a nightclub owner/promoter always looking for the next big score. Naturally, that makes him a great fit for the GTA universe.
As we saw in GTA Online, it's easy enough to fit Tony into any situation where you have a nightclub, some criminal activities, and the need for a relentlessly entertaining character who seems to always have bright ideas that result in entertaining adventures.
What we're saying is that Tony Prince could easily fit into any GTA 6 story which takes place sometime around the events of GTA 4 and GTA 5.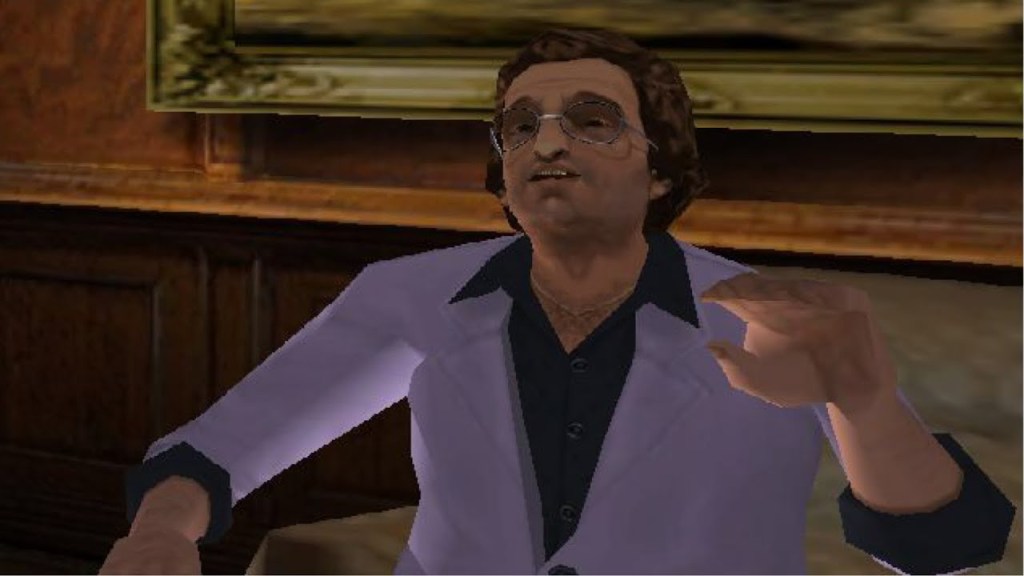 Ken Rosenberg
Ken Rosenberg may be based on one of the slightly more obscure references in GTA history (he's essentially a reference to the character that Sean Penn played in Carlito's Way), but he's also proved to be one of the best recurring characters in the franchise.
Rosenberg is essentially a Saul Goodman-type lawyer who has endeared himself to the criminal community thanks to his loose morals and moments of competency. He was introduced in GTA: Vice City was last seen working for an aspiring rapper in GTA: San Andreas.
Given his lifestyle, we'd be somewhat surprised to learn that Rosenberg is still alive in the 2020s, but he could still be worked into the game somehow, especially if the rumors that the next game will be set in Vice City are true.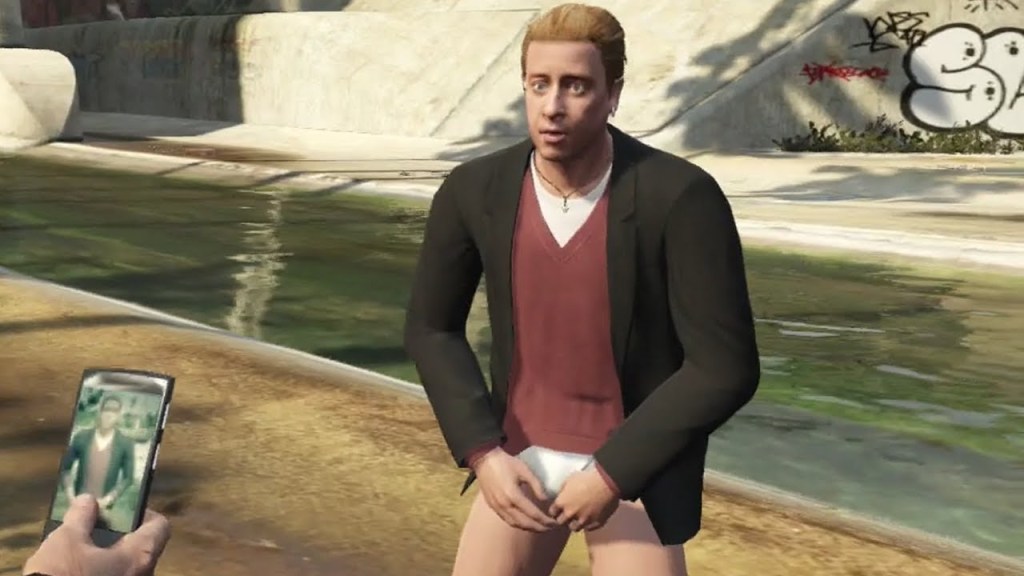 Lazlow
Ever since he stole the show as the host of GTA 3's talk radio station, Chatterbox, Lazlow has been one of the few constants in the Grand Theft Auto series. As such, it's almost a guarantee that he will appear in GTA 6 in some form.
We'd either love to see him as a fading celebrity searching for the spotlight (such as we left him in GTA 5) or as a young upstart trying to get a break in the radio business in some kind of '80s flashback scenario. Either way, Lazlow remains a series staple who simply has to return regardless of how it happens.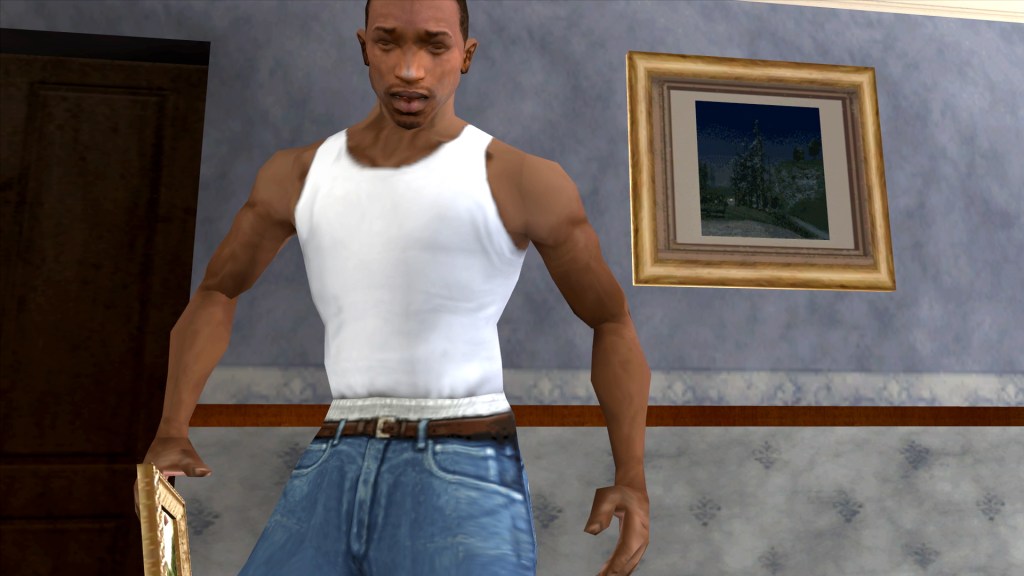 Carl CJ Johnson
This one of the cameos that are least likely to happen, as original CJ voice actor Young Maylay has said that he won't be in GTA 6. However, that doesn't necessarily mean that the character won't be in the game.
Assuming that Johnson could be recast, it's still possible that we will see what CJ has been up to since the events of San Andreas. The CJ character probably wouldn't work as well in a prequel scenario, but as one of the franchise's best overall playable protagonists, we'd love to even catch a glimpse of CJ in a sequel.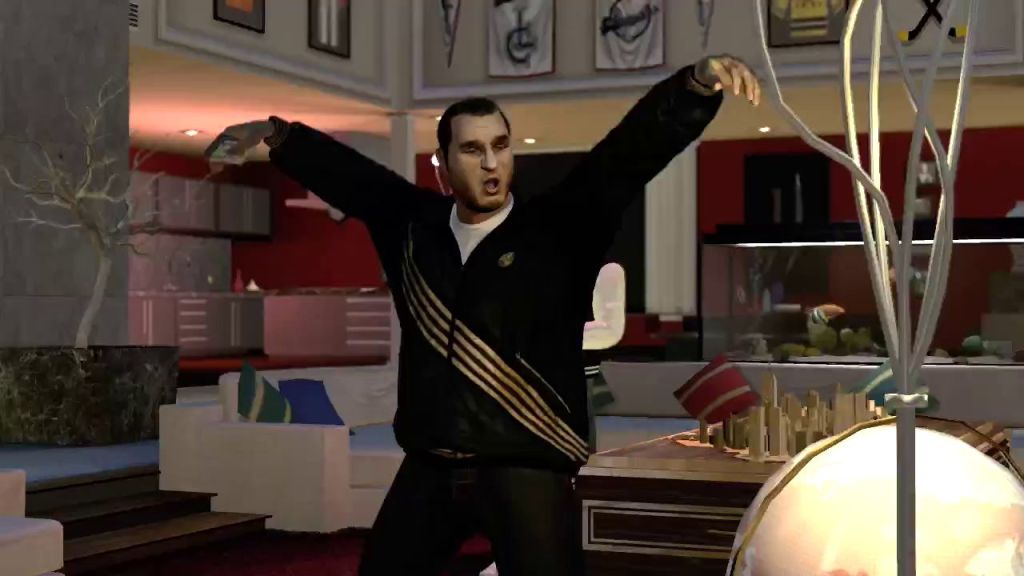 Yusuf Amir
Part of the reason why The Ballad of Gay Tony is so fondly remembered is that it brought the "fun" back to GTA after GTA 4 opted for a slightly more realistic tone. No character is more responsible for the absurdity of Ballad of Gay Tony than Yusuf Amir.
As a real estate developer with access to his father's seemingly bottomless bank account, Amir is a runaway train of absurdity and humor whose desire to provide his father with elaborate gifts leads to some of the best missions in GTA history. Amir is an oddly sympathetic nutjob who will always be welcome in any GTA game.
Toni Cipriani
Grand Theft Auto 3's characters weren't exactly bad, but it's safe to say that the game's cast was really just a taste of what was to come. However, we've always had a place in our hearts for Toni Cipriani.
It doesn't hurt that he was voiced by the great Michael Madsen, but what really makes Cipriani so memorable is his status as the ultimate momma's boy who manages to climb to the highest ranks of the Liberty City mafia despite the constant badgering from his mother over her perception that he's not eating enough. Honestly, we'd love to just check in on what Cipriani's mom is up to.
Elizabeta Torres
We'd be lying if we told you that the Grand Theft Auto series was bursting with memorable female characters. Chalk that up to what you will, but it's a problem we'd love to see addressed in GTA 6.
Bringing Elizabeta Torres back into the fold would be an interesting start. This neighborhood boss is best remembered for her iconic white and pink car and ability to balance a somewhat nurturing nature with frightening outbursts of violence.
Torres was last seen being sentenced to about 300 years in prison, but we're sure Rockstar could find a way to spring her.
Love Fist
It's not like GTA suffers from a shortage of memorable comedic characters, and the rock band known as Love Fist are some of the funniest and most memorable. Essentially the GTA version of Spinal Tap, Love Fist is a rock band that has the unique distinction of being a parody of a parody.
Their over-the-top nature and catchy lyrics made them instant favorites in the legendary GTA: Vice City, and Love Fist has since been referenced in GTA: San Andreas, GTA 4, and GTA 5. It stands to reason, then, that they will likely make some kind of appearance in GTA 6.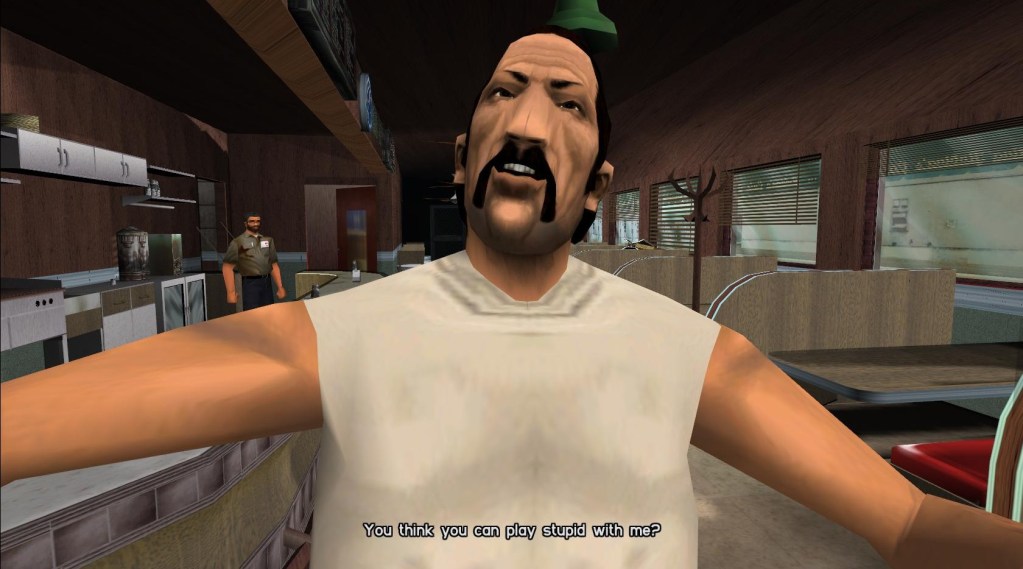 Umberto Robina
While there are many GTA characters we simply want to see more of, Umberto Robina is an example of a character that we felt like we just didn't get enough of the first time around. As the leader of a deadly Cuban gang in GTA: Vice City, Robina is best remembered for being voiced by Danny Trejo and for running a criminal empire from the counter of a diner.
He's not exactly the deepest character in the GTA series, but if GTA 6 really does take a trip back to the '80s and Vice City, then we absolutely want to see more of Robina and, by extension, Danny Trejo.