News
Grand Theft Auto 5 is the Epic Store's Next Free Game
Grand Theft Auto 5 will be free on the Epic Store for a limited time as GTA 6 rumors continue to heat up.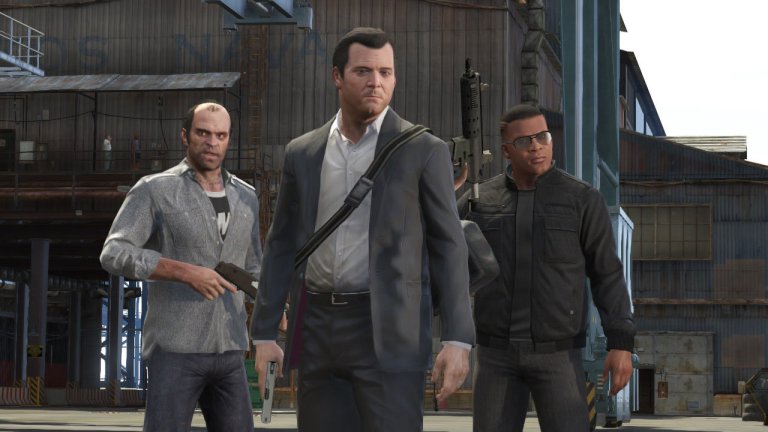 It seems that the Epic Store has secured another major deal as Grand Theft Auto 5 is set to be the next free game offered through the service.
While this news isn't official as of yet (we'll update you when that becomes the case), a now-deleted tweet from the Epic Games Store spilled the beans regarding this upcoming deal. It seems that Grand Theft Auto 5 will be available for free to all Epic Store users starting today and that you'll have until May 21 to download your copy. You'll be able to keep GTA 5 after the deal expires for as long as you're an Epic Store user.
Interestingly, GTA 5 was recently made available via Xbox Game Pass, but it has since been replaced (essentially) by Red Dead Redemption 2. That was seen as an incredible deal at the time, but even in that instance, Game Pass users weren't able to keep their copy of GTA 5 after it left the service (unless they bought a copy of it).
There are a few things that are notable about this deal, but we've got to start with GTA 5 itself. GTA 5 might just be the best Grand Theft Auto game ever made, and is considered by some to be in the top-tier of all-time video games. The only reason you shouldn't be excited by this deal is if you already own a copy of GTA 5 on PC.
So why is Rockstar doing this? You'd have to ask them for the exact answer, but there's currently a theory that part of the reason why Grand Theft Auto 5 has sold so many copies is that people who already own it buying additional copies. Why? Well, some bundles of the game come packaged with GTA Online currency. It's essentially cheaper to buy the game and get the currency than it is to just buy the currency straight-up. It's possible, then, that they hope to expand the GTA Online player base via this giveaway.
Of course, it's impossible to talk about Grand Theft Auto these days without addressing the GTA 6 elephant in the room. We've covered some of the juicer GTA 6 rumors out there, but the long and short of it is that GTA 6 talks are heating up. Giving away GTA 5 for free could certainly be interpreted as a way for Rockstar to clear the road for an impending GTA 6 reveal.
We don't know if we'd go quite that far, but this is still an incredible offer.