News
Grand Theft Auto 5 Was the Best Selling Game of the Decade
Grand Theft Auto 5 was, unsurprisingly, the best selling game of the decade, but what other games topped that list?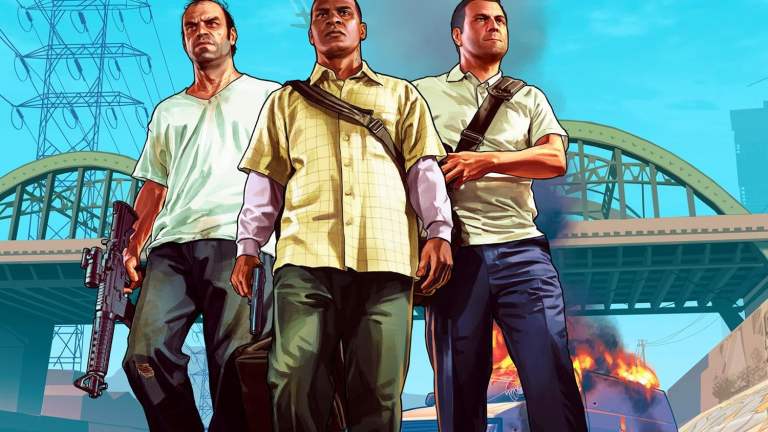 Information from The NPD Group reveals that the best selling video game of the last decade (at least in the United States) was Grand Theft Auto 5. For those curious, here's how the full rankings break down:
It's not surprising to hear that Grand Theft Auto 5 is the best-selling game of the decade. Not only is the Grand Theft Auto franchise a sales monster, but GTA 5 is a genuinely exceptional game that benefited greatly (especially in terms of sales) from Rockstar's commitment to its online component. 
The real surprises appear elsewhere on this list. First off, the sight of six Call of Duty games in the top ten is one of those things that makes you step back and remember that the Call of Duty franchise is an absolute juggernaut. So far as that goes, we're a little surprised by how high Ghosts is on this list considering that it was ultimately met with kind of a "meh" reaction, but it was released at a time when Call of Duty appeared to be unstoppable. In that same vein, it's also somewhat shocking to see that Advanced Warfare and Infinite Warfare did so well given that both titles were met with notable mixed-to-negative reactions. 
What about the non-CoD titles, though? Well, Battlefield 1, Battlefield 4, and even Star Wars: Battlefront's presence on this list only serves to reinforce the popularity of that subset of the shooter genre during this decade. Skyrim and Breath of the Wild prove that open-world RPGs got some love this decade. Red Dead Redemption 2 is higher on the list than we may have thought, but it makes a lot of sense. 
In terms of surprises, Destiny in the top 20 also makes quite a bit of sense once you see it, but we're not sure if we would have jumped to that conclusion. The same could be said about Mario Kart 8, but the numbers do start to add up if this list takes into account the sales of the Wii U and Switch versions. If you're wondering why Minecraft isn't the top game on these rankings giventhat it's reportedly the best-selling game of all-time, it's probably because this list takes revenue into account as well as raw sales figures and Minecraft was rarely ever a full-price game. Besides, it didn't really benefit from associated microtransactions. 
It's also interesting to see how this list stacks up against our rankings of the decade's best games. Five of the 20 best selling games of the decade (Skyrim, Breath of the Wild, Red Dead Redemption 2, Grand Theft Auto 5, and Mario Kart 8) also appeared on our top 20 games of the decade. Call of Duty: Black Ops was the only Call of Duty game to appear on our top 100 games of the decade. Neither Battlefield game or Star Wars Battlefront appeared on our list at all. 
Matthew Byrd is a staff writer for Den of Geek. He spends most of his days trying to pitch deep-dive analytical pieces about Killer Klowns From Outer Space to an increasingly perturbed series of editors. You can read more of his work here or find him on Twitter at @SilverTuna014.