News
PlayStation 5 Pre-Order Email Lets You Reserve a Console and Accessories
Sony is seemingly preparing to open PlayStation 5 pre-orders by giving fans a chance to reserve the next-gen console.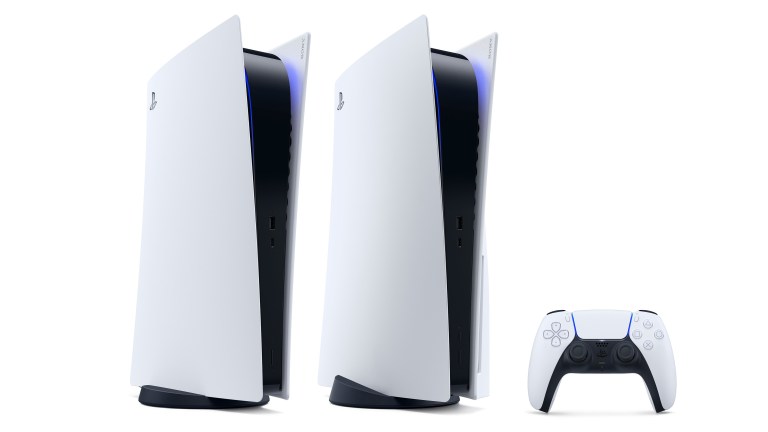 Sony has started sending out emails that allow you to register for the chance to reserve a PlayStation 5 pre-order (seriously).
"Register for an opportunity to be one of the first to pre-order your PS5 console directly from PlayStation," reads the email. "There will be a limited quantity of PS5 consoles available for pre-order, so we will be inviting some of our existing consumers to be one of the first to pre-order one from PlayStation."
It seems that these emails are being selectively sent to PlayStation users "based on previous interests and PlayStation activities," but there's no indication regarding exactly what that means. What we do know is that those who choose to take advantage of this opportunity will have the chance to basically reserve a pre-order. As Sony suggests that PS5 consoles may initially only be available in a limited quantity, this would certainly seem to be your best early chance to ensure that you have the opportunity to purchase one before the end of the year.
That said, this opportunity does come with some limitations. Beyond the fact that not everyone is receiving this email and therefore won't have the initial opportunity to reserve a pre-order in the first place, it sounds like even those who do receive the email are not necessarily guaranteed to qualify for a reservation. It's all apparently based on a first come, first serve basis.
Furthermore, you'll only be able to pre-order so much hardware. Every "PSN ID per transaction" can only pre-order:
1 PS5 Console or 1 PS5 Digital Edition
2 DualSense wireless controllers
2 DualSense charging stations
2 Pulse 3D wireless headsets
2 Media remotes
2 HD Cameras
That's a pretty reasonable restriction in a situation like this, but it's also worth noting that this email doesn't contain any information regarding the PS5's release date or price. While it doesn't seem like you're locked in to a pre-order just because you choose to reserve one, it should be said that this entire opportunity will probably only appeal to hardcore fans who absolutely must have a PS5 before the end of the year.
After all, we still don't know for sure what games will be available for PS5 by the end of 2020, which means that you may have a better chance to purchase a PS5 next year when more games are slowly being released. In any case, we'll be sure to keep you updated with whatever new PS5 pre-order information that we learn.