News
GTA Online Updates Could be Exclusive to PlayStation 5, Xbox Series X, and PC
Next-gen and PC GTA Online players will get to enjoy exclusive content, but what does that mean for PS4 and Xbox One gamers?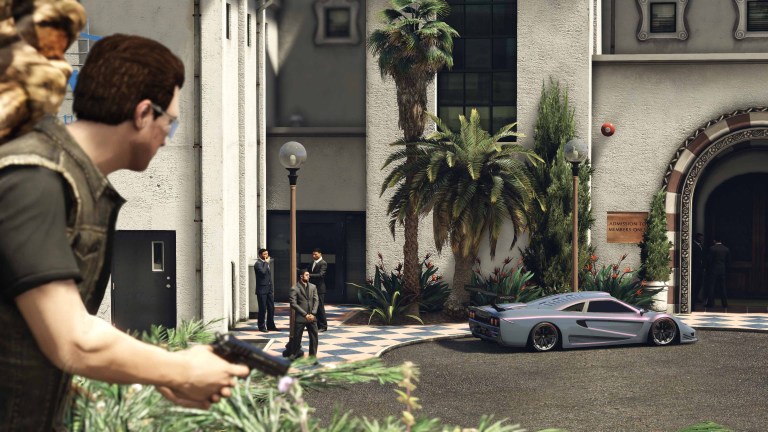 Publisher Take-Two Interactive has seemingly confirmed that certain upcoming GTA Online content updates will be exclusive to PlayStation 5, Xbox Series X, and PC.
"For the Grand Theft Auto Online community, the journey will continue on next generation with more new updates, including additional content exclusive to the new consoles and PC," Take-Two noted during a recent earnings report.
Unfortunately, Take-Two did not expand on the specifics of this apparently exclusive upcoming content, so we're left to make a few assumptions about what this means based on other information that Rockstar recently revealed.
For instance, Rockstar noted that they're working on some major new GTA Online updates that will include significant content additions such as new multiplayer heists. We would suspect that such major content updates will still be made available to PlayStation 4 and Xbox One players, but Rockstar has not yet specified their intentions regarding what kind of content will eventually be exclusive to PlayStation 5, Xbox Series X, and PC players.
Given how many people still play GTA Online via current-gen consoles, though, we'd be shocked if early exclusive next-gen content amounts to more than some cosmetics. After all, Rockstar has already stated that next-gen versions of GTA 5 will feature technical improvements that will likely be their biggest selling point at first. It's highly unlikely that Rockstar will treat the next-gen versions of GTA Online as the "standard" versions for quite some time.
Still, considering that Rockstar did eventually choose to emphasize the PS4 and Xbox One versions of GTA Online over the PlayStation 3 and Xbox 360 editions of the game, it makes sense that they may eventually start pushing the game's community to next-gen consoles at some point. With any luck, though, we'll all be getting ready to play GTA 6 by the time they'd start looking at that option.
Whatever the arrangement ends up being, this sounds like good news all-around for GTA Online players on PC who will seemingly be treated similarly to next-gen players in terms of future content updates. We're still waiting to hear whether or not the PC version of GTA Online will enjoy next-gen technical upgrades as well, but between the possibility of expanded official content and the world of custom made mods that fans continue to contribute to, it's honestly feeling like the PC version of GTA Online is the way to go if you're somehow not one of the millions of people who currently play the game.