News
GTA 6 Reportedly in Development
A report suggests that Grand Theft Auto 6, the long-awaited sequel to the open-world action-adventure and driving game, is currently in early development at Rockstar Games.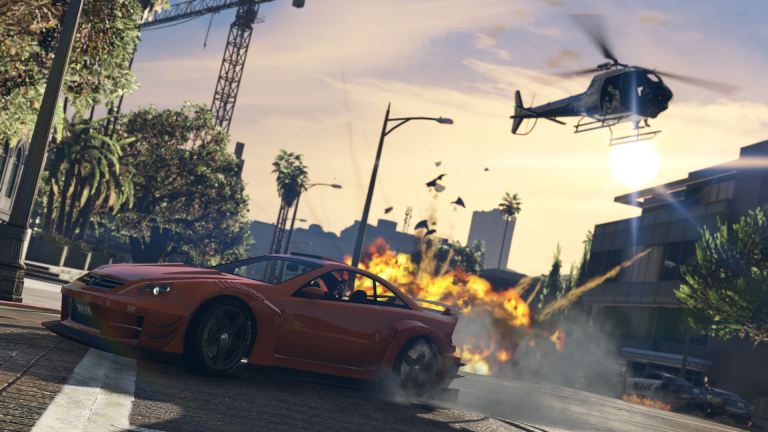 Rockstar has started work on a new Grand Theft Auto game, according to a report from Kotaku on the studio's improved workplace culture. The outlet reports that the game is in early development. It's unclear at this time whether the new project is the long-awaited GTA 6 or a spin-off in the spirit of Vice City and San Andreas.
Sources have also told Kotaku that the next GTA game will "start out with a moderately sized release (which, by Rockstar's standards, would still be a large game) that is then expanded with regular updates over time, which may help mitigate stress and crunch." This could mean that the next game could embrace more of a "games as a service" approach, with a base experience that is then fleshed out with multiple DLC and smaller updates.
Besides allowing developers to have a better work-life balance, a GaaS release model for GTA 6 makes sense when you consider the massive success Rockstar has had with GTA Online, GTA 5's online multiplayer mode that helped make that game one of the most profitable and best-selling titles ever. The mode started as a more barebones experience set in the game's massive map and has since been expanded through a mix of big expansions and smaller weekly updates that add new challenges, missions, and items. Rockstar could be aiming to create a new GTA that has the staying power of GTA 5, which was released in 2013 for the PS3 and Xbox 360 and has remained a best-seller through two console generations.
Don't expect to see the game any time soon, though. The studio's last game was 2018's masterful Red Dead Redemption 2, which took eight years to develop, a long and exhausting production cycle that Kotaku suggests was a result of the "last-minute rewrites and overhauls" by Rockstar co-founder Dan Houser, who left the company in February. The changes in direction led to 100-hour work weeks for the game's writing team and "months worth of 55-to-60-hour weeks," according to Kotaku.
GTA 6 as a "moderately sized release" could also enable Rockstar to release the game a little sooner than past Rockstar titles, which usually feature sprawling stories and huge open-world maps. The last game in the GTA series took five years to make.
Kotaku's report will undoubtedly send a wave of excitement through Rockstar's fanbase, which has been asking for a new installment in the GTA series for quite a while. There have been many rumors over the years about the next game's existence but Kotaku is the first reliable source to confirm that Rockstar is working on another GTA.
Many other questions remain. Will the game take place in San Andreas or the franchise's other major setting, the New York City-like Liberty City? Will it feature GTA 5's Trevor, Michael, or Franklin?
We'll keep you updated as we learn more!