News
GTA Online Business Battles Update: Rewards, Discounts, and New Missions
The latest GTA Online update offers impressive bunker discounts and much more.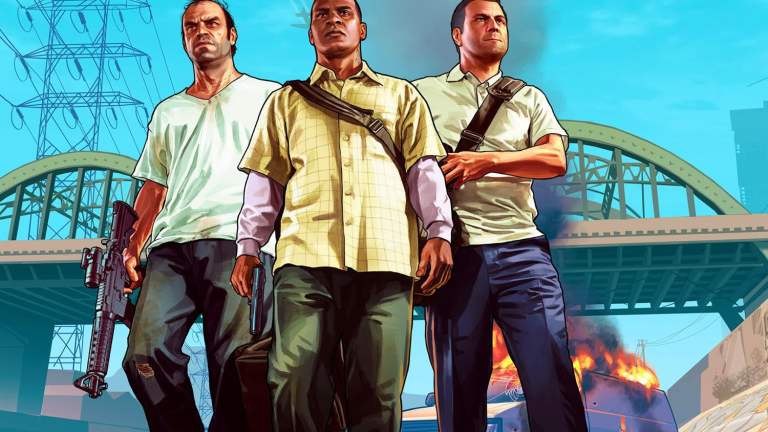 Rockstar has revealed the full details for GTA Online's latest update: Business Battles.
"The revamped Business Battles featured as part of the Los Santos Summer Special are even more lucrative this week," reads a press release from Rockstar regarding the event. "There's chatter (and grainy security camera footage floating around the dark web) suggesting that The Diamond's vault may have received a shipment of gems this week."
According to Rockstar, this upcoming event will allow you to "stage a cooperative assault on an idling aircraft carrier and fight your way through one of several factories to earn hefty pay-days" as well as stage a Casino Heist in pursuit of the contents of the aforementioned vault in The Diamond casino. Speaking of the casino, the Invetero Coquette D10 is being added to the Lucky Wheel podium this week, so be sure to give it a spin for the chance to take a spin. That, or don't. Honestly, we're not the boss of you, and we're not every sure you want the car in the first place.
It wouldn't be a GTA Online update without bonuses, so you'll be happy to know that all Land Grab games will yield twice as much cash and RP. Regardless of whether you take advantage of those bonuses (again, you do you, we don't care), you'll be able to add a sweet looking Lemon Sport Tracksuit to your inventory just by logging in before September 16.
Jumpsuits aside, one of the highlights of this update may just be these various discounts:
40% Off Bunkers
Paleto Forest Bunker, Raton Canyon Bunker, Lago Zancudo Bunker, Chumash Bunker, Grapeseed Bunker, Route 68 Bunker, Grand Senora Desert Bunker, Smoke Tree Road Bunker, Thomson Scrapyard Bunker, Farmhouse Bunker
30% Off Bunker Modifications
Bunker Style, Personal Quarters, Shooting Range, Gun Locker, Transportation, MOC Weaponized Vehicle Workshop
Vehicles:
25% Off Dundreary Landstalker XL
30% Off Pegassi Zentorno
25% Off Youga Classic 4×4
40% Off the Ocelot Ardent and Declasse Weaponized Tampa
Prime Gaming members will also receive the following benefits as part of this update:
GTA$200K for playing any time this week
The FREE Vespucci Canals Nightclub Property
80% off the Progen T20
80% off the Överflöd Tyrant
If you're not going to participate in this GTA Online event, may we recommend checking out the latest on GTA 6 including soft confirmation that the game is indeed in development, speculation over the game's possible location, and a few of the characters we would love to see return to the series?