News
GameStop Announces Partnership With Microsoft
Ahead of the release of the Xbox Series X/S, Microsoft strikes a multi-year deal with GameStop.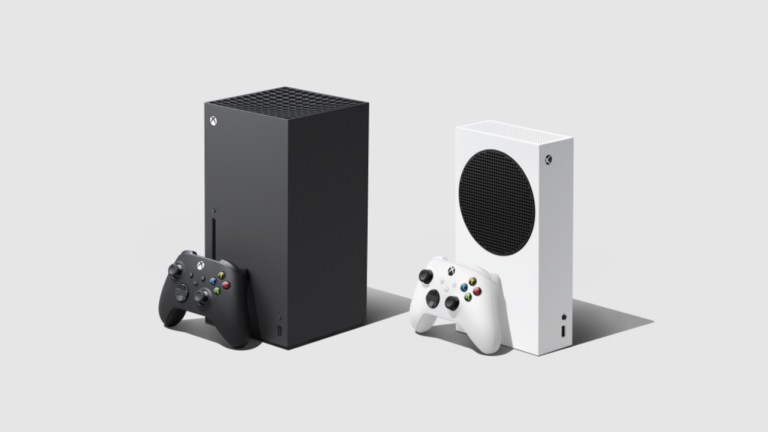 Gamestop and Microsoft have announced that they've entered into a "multi-year strategic partnership agreement."
"This is an exciting day at GameStop," says GameStop CEO, George Sherman. "Since joining the company last April, we have been on a mission to evolve our strategy to take advantage of our undisputed leadership position in gaming."
Phil Spencer, Head of Xbox, also weighed in on the deal by noting that "GameStop has been a strong go-to-market partner for our gaming products" and that Microsoft is "excited about continuing and evolving that relationship for the launch of the Xbox Series X|S."
Most of the terms of the partnership seem to be simple enough to likely not affect the average GameStop customer in any noticeable way. For instance, GameStop will utilize "Microsoft Dynamics 365" software in the near future and will equip store associates with "Microsoft Surface devices that will transform the in-store experience and help unlock new retail experiences in the future."
It's also noted that the addition of Microsoft Surface devices to GameStop stores will allow GameStop associates to "move freely within the store footprint, meeting the needs of customers faster and more efficiently" while serving as an "important part of the digital modernization strategy for store management."
While that last part isn't necessarily interesting in and of itself, Sherman also stated that this partnership will "accelerate our digital transformation" as well as help GameStop to "further monetize the digital world of gaming." There are a few ways to read that information, but it wouldn't be unreasonable to suggest that GameStop is gradually preparing themselves for a world in which retail store purchases take a big hit (more so than they have already) and the company will instead need to find a way to offer more digital purchase opportunities in their store.
It makes sense that Microsoft would be the ones to help GameStop with that transition considering that they're leading the charge on digital services with the design of the Xbox Series S, the growth of Game Pass, and the launch of xCloud. It's perhaps also in their interest for GameStop to expand their offerings. Actually, it's noted in the deal's press release that GameStop has already "expanded its Xbox family of product offerings to include Xbox All Access." Additionally, GameStop reveals that "Microsoft 365 and Microsoft Teams" will be added to some of their stores.
The fact that Microsoft associates will be present in some GameStop stores feels especially noteworthy in a year that saw Microsoft close its retail stores. Combine all of this information with the previous announcement that Sony and Microsoft will work together on cloud technology advancements, and you really start to see why Microsoft doesn't feel like the future of their gaming interests is necessarily tied to console sales.