News
Bethesda Collections Featuring Wolfenstein and Dishonored Rated For Xbox Series X
The recent works of Arkane and the incredible rebooted Wolfenstein series are reportedly being re-released as next-gen collections.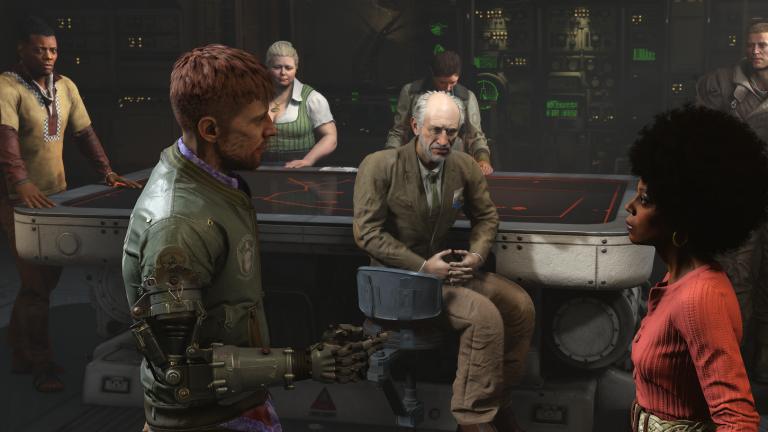 The Entertainment Software Ratings Board has posted new content ratings for two Bethesda collections: one featuring the recent titles in the Wolfenstein series and another the includes the recent works of Dishonored developer Arkane Studios.
The Wolfenstein collection (referred to as Wolfenstein: The Alternative History Bundle) will seemingly contain Wolfenstein: The New Order, Wolfenstein: The Old Blood, Wolfenstein 2: The New Colossus, and Wolfenstein: Youngblood. The ESRB rates the collection for Xbox Series X, while a retail listing on Best Buy's website indicates that it will also be available for PS4 and Xbox One. The current-gen versions of the game are listed for $79.99, and there's no word regarding the price of the next-gen release.
As for the Arkane collection, it will consist of Dishonored, Dishonored 2, Dishonored: Death of the Outsider, and Prey. Best Buy suggests that collection will cost $59.99 on current-gen consoles with no word regarding the price of the next-gen edition rated for Xbox Series X.
Bethesda has not yet confirmed the details of these collections (or even their existence) but we'll be sure to update this article as soon as that happens.
Interestingly, the PS5 is not mentioned in any of these early leaks. While it's possible that's just an oversight, the fact that Microsoft did just buy ZeniMax Media (which includes Bethesda and its partners) would certainly open the door for the possibility that this collection will not be available for Sony's next-gen console. Microsoft indicated that the availability of future Bethesda releases would be determined on a case-by-case basis, and we could certainly be looking at one of those cases now.
The collections themselves are fairly appealing. Wolfenstein: The New Order and Wolfenstein 2: The New Colossus are two of the better Triple-A FPS games released in the last decade. The latter is especially noteworthy for its surprising storytelling moments. Old Blood and Youngblood offer more of a mixed bag, but both are worth playing, especially if you don't already own the main games in the rebooted series.
As for the Arkane collection, it may be an even better deal. The Dishonored games remain tragically underrated in general but Dishonored 2 may just be the most unsung major release in quite some time. Its incredible level design and exciting gameplay highlight the genius of its creative team. Prey is a bit more uneven, but its best moments certainly make it worth a look.