News
GameStop to Reopen Select Stores Amid Coronavirus Pandemic
GameStop will attempt to resume operations in some regions, but many employees will see reduced pay.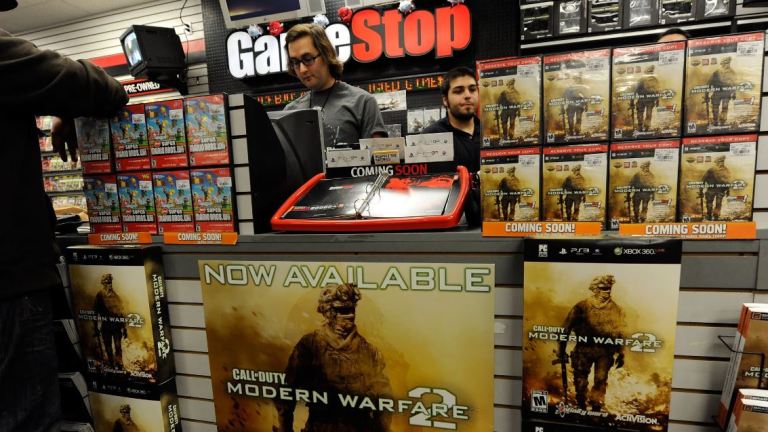 GameStop intends to re-open stores in certain regions while reducing pay and bonuses for employees and executives as part of the company's latest response to the coronavirus pandemic.
"Today, we announced salary reductions for our senior management team and board of directors, as well as wage rate reductions for some other corporate and field support staff," GameStop chief executive officer George Sherman said in a press release. "In addition, we have offered certain corporate and other support team members the option to work under either half-time/half-pay structure or a temporary furlough program.
"The situation remains very fluid and a great deal of uncertainty remains, however, we entered into this time with a strong balance sheet and believe that we have sufficient cash and liquidity for the foreseeable future and will continue to take all of the necessary steps to ensure GameStop remains a strong and vibrant company at the end of this crisis."
GameStop has outlined that pay cuts will result in a 50% reduction in salary for George Sherman as well as a 30% reduction in salary for CFO Jim Bell and the rest of the "executive leadership team." GameStop's board of directors members have also taken a 50% reduction in cash compensation.
On a non-executive level, GameStop notes that "certain other employees across the Company's worldwide operating units" will have their pay cut between 10% and 30% beginning on April 26th. It's not currently known how many employees will be affected by those reductions or how the exact percentage of those pay reductions will be determined.
GameStop also intends to begin re-opening stores in Italy, Germany, and Austria as well as South Carolina and Georgia. The company also says that it is keeping its eyes open for opportunities to re-open in other states and countries in the coming weeks as the coronavirus situation develops.
There's quite a lot to break down here, and little of it looks good for GameStop. First off, we need to remind you that internal memos and insider reports suggested that there was a point when GameStop was insisting on staying open during the spread of the coronavirus despite a lack of proper sanitary equipment and procedures. Furthermore, it was reported that GameStop was looking into ways to defy state shutdown orders. What we're saying here is that the company has a recent history of acting irresponsibly during the coronavirus outbreak.
With these moves, the company clearly looks to further its controversial approach to this situation. While executive pay cuts make sense, GameStop's full policies suggest that it is not only considering opening stores in potentially dangerous areas but could be sending people to work in those areas for less money.
Furthermore, Sherman suggests that the company has retained "90% of our planned sales volumes in the two-thirds of our stores that are conducting curbside operations" and the GameStop press release notes that "the Company had approximately $772 million in total cash and liquidity" as of April 4. GameStop even claims that "U.S. store sales grew approximately 3%" since the company "closed its stores to customer access."
When you put it all together, you're left with the conclusion that GameStop is pushing for these re-openings out of greed, stupidity, and its desire to fill its war chest with as much cash as possible as it prepares to battle an ever-growing digital marketplace that threatens to fully expose the company's growing cultural irrelevance.