News
Xbox Series X SSD Expansion Card Price Revealed
Microsoft reveals and explains the details of the Xbox Series X/S official external storage option.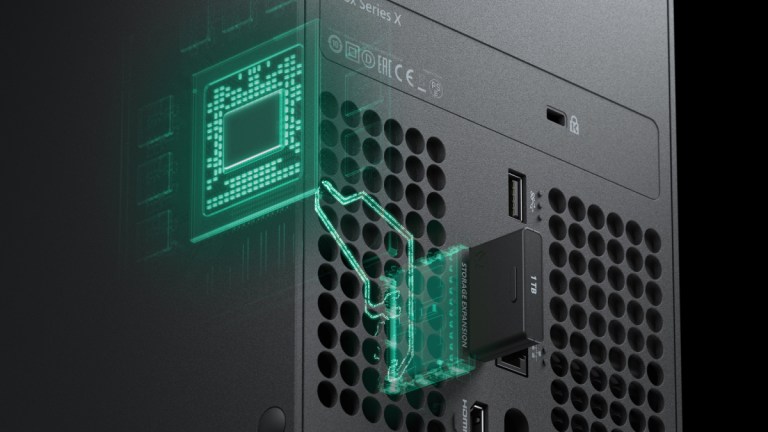 Product listings posted on the Best Buy website and Microsoft store reveal that the official Xbox Series X/S SSD 1TB expansion card will retail for $219.99 at launch.
This SSD expansion is manufactured by Seagate and will add 1TB of storage to the Xbox Series X/S. While we're still waiting to hear more about some of the details, the general idea seems to be that this SSD is the only storage expansion option that will replicate the architecture of the next-gen consoles
Now, you may recall that Microsoft previously stated that you'd be able to use just about all Xbox One accessories on the Xbox Series X/S. That is true, but deciphering what that means in regards to your next-gen Xbox storage expansion options is where things get complicated.
The short answer is that you will be able to use existing Xbox One storage expansion options on the Xbox Series X/S, which notably includes the existing Xbox One external storage peripheral manufactured by Seagate. However, the function of such devices will be limited. The most useful functionality of that external HDD will be to carry over your existing backward compatible Xbox games to the Xbox Series X/S. In other words, you can plug your compatible Xbox One external storage device into the Xbox Series X/S and play any of the backward compatible games that are installed on that device via your next-gen console.
What about next-gen games, though? Well, it seems that you will be able to temporarily store next-gen games on an older external drive. However, you will not be able to install and play those games on your Xbox Series X/S via that drive. You'll need Seagate's expansion card to do that or you'll need to rely on the console's internal storage. Furthermore, you will seemingly not be able to access the Xbox Series X/S optimized versions of Xbox One S titles via a previous-gen external storage solution.
The long and short of it is that if you want to install and access Xbox Series X/S titles (and enhanced editions of Xbox One S games) via an external storage solution, you're going to have to buy this Xbox Series X/S SSD expansion from Seagate. By comparison, Sony has stated that the PS5 will support third-party storage expansion options but has not yet confirmed how many of those third-party options will match the internal storage standards of the PS5 itself.
For more information about the Xbox Series X/S external storage device and compatibility options, be sure to check out this interview posted on the Xbox blog.
The basic read of this situation is that expanding the storage capabilities of the Xbox Series X/S is going to be fairly expensive (at least in comparison to the costs of similarly sized SSD storage options that may not match the specifications of the Xbox Series X's internal SSD). Even with an external storage device, the inflating install size of AAA games could mean that you may need to eventually manage your downloads in such a way that could prevent you from being able to access all of your owned games at one time.
It's also worth mentioning that the Xbox Series S will offer reduced game file sizes compared to those on the Xbox Series X as the Series S does not support (or download) the 4K features of those titles.