Features
Free Video Games to Play While You're in Quarantine
Stuck inside due to the coronavirus and need something to keep your mind occupied? Here are some of the best free games that will make the hours go by.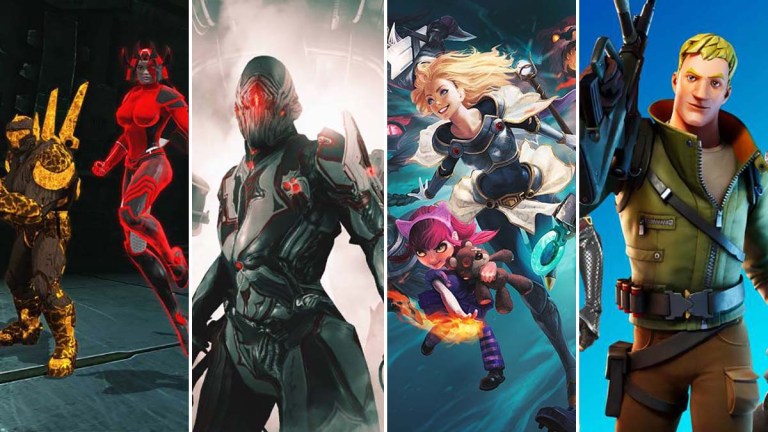 The global spread of the coronavirus has resulted in many of us electing to spend much of our time indoors an effort to help save lives. Those who voluntarily quarantine in order to help save the lives of others showcase a tremendous strength of character, but even the strongest characters may begin to feel the burden of boredom creep in as they spend yet another night inside.
It's natural that you might turn to video games to combat that boredom, but at a time when many of us are trying to save money, it's not always easy to justify buying the latest and greatest new games.
While we wish we could do more for you during these tough times, we can help you make your time in indoor quarantine a little more bearable with this collection of stellar free-to-play titles and a list of services that offer free-to-play games. All of the games you see on this list offer most of their main content for free, but some may offer microtransactions and other additional purchase incentives.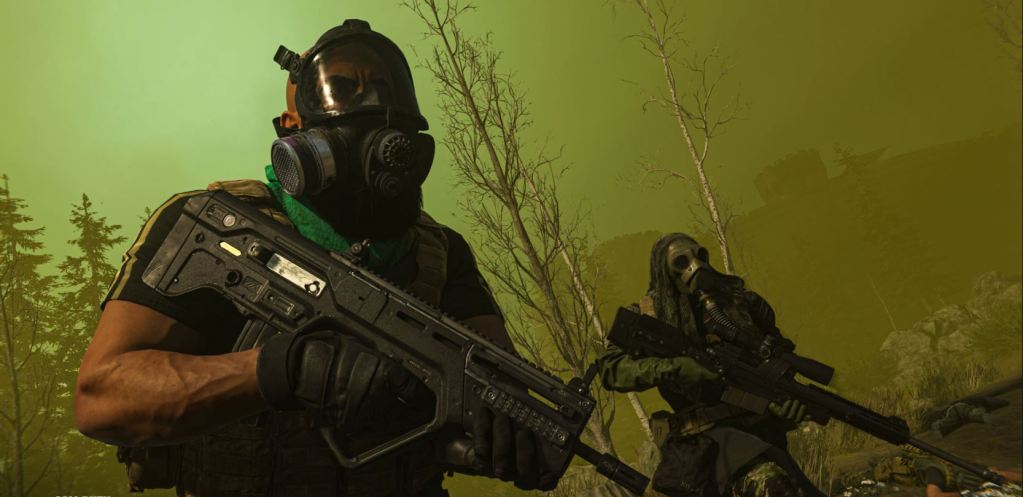 Call of Duty: Warzone
Available on: PC, PlayStation 4, Xbox One
The newest battle royale on the block is already making waves as one of the best battle royales out there. Warzone may be a free-to-play follow-up to Black Ops 4's Blackout mode, but it's so much more than more of the same.
With its clever respawn mechanics, in-game economy, and excellent map design, Call of Duty: Warzone is quickly becoming proof that the future of the franchise should include a battle royale mode in some capacity. It might just replace your Fortnite addiction (of course, we'll get to that later).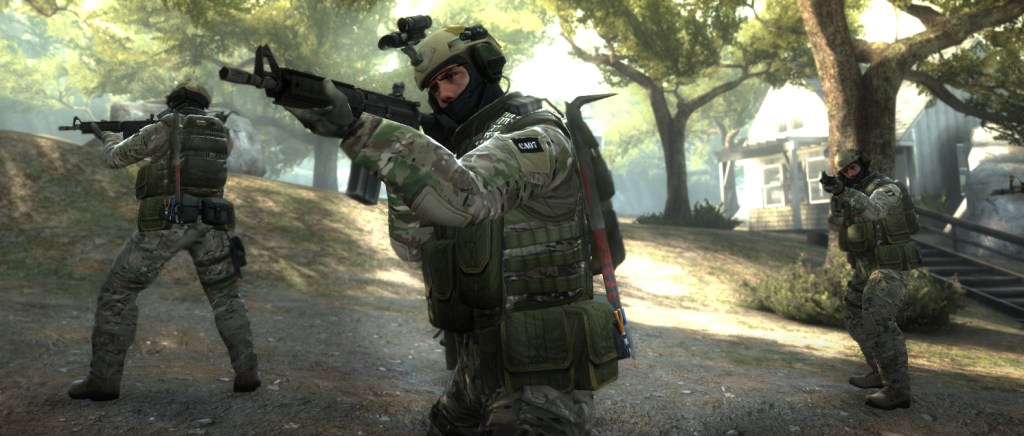 Counter-Strike: Global Offensive
Available on: PC, Mac, Linux
There's an argument to be made that Counter-Strike is the best online PC shooter ever made. It offers a unique, semi-realistic, skill-based multiplayer experience that is known as the place where some of the most talented gamers in the world make a name for themselves.
Even if you don't have professional gaming ambitions, you'll still get hours of fun from Counter-Strike's 2012 follow-up, Global Offensive. It's simply one of the most engaging and balanced shooters out there regardless of the price tag.
Dauntless
Available on: PlayStation 4, Nintendo Switch, Xbox One, Android, PC
The best action RPGs combine the epic scale of role-playing games with the blistering pace and accessible gameplay of action titles. It's that very blend of concepts which makes Dauntless so easy to recommend.
Essentially a free-to-play take on Monster Hunter, Dauntless is an ironically daunting adventure in terms of scale that somehow manages to never really overwhelm you despite featuring a massive amount of content. It's available for just about every major platform, and it's worth experiencing on all of them.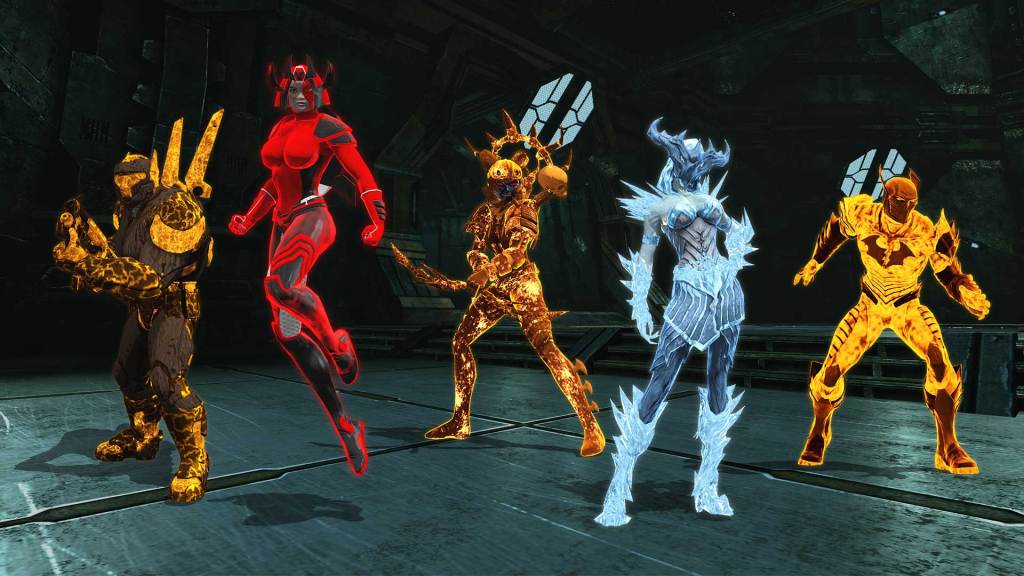 DC Universe Online
Available on: PlayStation 4, Nintendo Switch, Xbox One, PC
We'd be lying if we told you that DC Universe Online is the best MMORPG out there. For that matter, we'd be lying if we told you that it will certainly fill the void left in your life following the shutdown of the legendary non-licensed superhero MMORPG, City of Heroes.
Still, DC Universe's accessible action gameplay, frequent updates, and familiar DC setpieces make it easy to recommend to anyone who wants a deeper superhero experience they can play with their friends. Thanks to years worth of consistent updates, DC Universe Online has the legs to last you a very long time.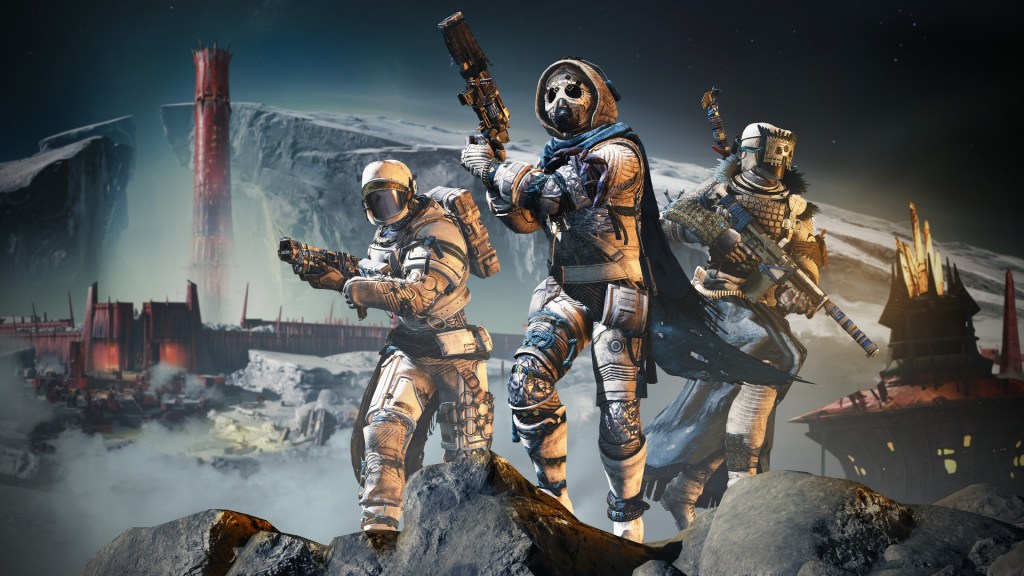 Destiny 2
Available on: PlayStation 4, Xbox One, PC
There are some days when it's hard to believe that Destiny 2 is a free-to-play game. With its airtight gunplay, a wealth of content, and an addictive loot system, Destiny 2 has long given millions of people all the reasons they need to make it their "main game."
Granted, some of Destiny 2's expansion content still resides behind a paywall, but it's no stretch to say that you could easily get 50+ great hours out of this game before you even think about spending a dime on it.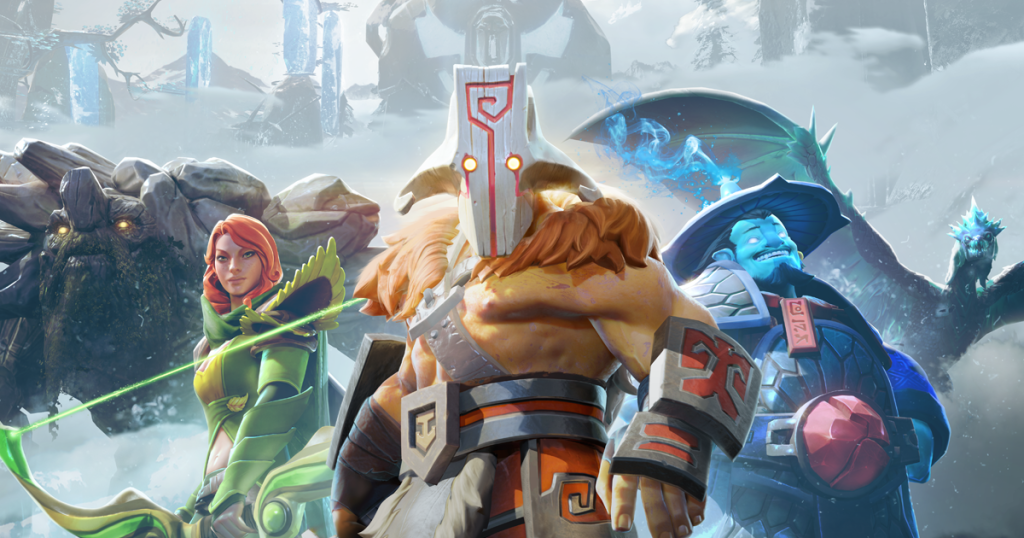 DOTA 2
Available on: PC, Mac
Are you committed to losing all of your time to a video game? Does the idea of continuing to stay inside after the quarantine is over really appeal to you? If so, then DOTA 2 may be the game you're looking for.
One of the world's most popular MOBA games remains a compelling competitive strategy experience. You'll most certainly have to get good at DOTA 2 in order to have any hope of hitting the high ranks, but even casual players will appreciate its blend of RTS and RPG concepts.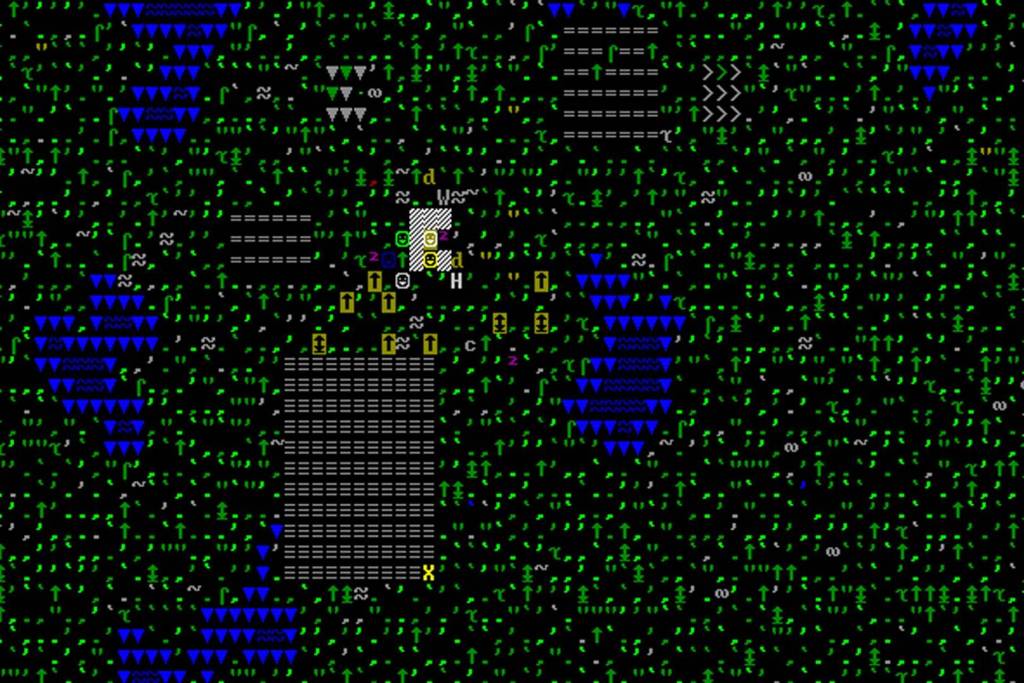 Dwarf Fortress
Available on: PC, Mac, Linux
It's difficult to describe Dwarf Fortress. Think of it as a roguelike adventure with elements of city builders and RPGs. It's got a lot going on, and it can take you dozens of hours (at the very least) to understand how the game works.
If you're willing to devote such time, though, you'll find Dwarf Fortress is not only one of the most unique and complex games in the world but one of the most rewarding as well. No game pays dividends on the time you invest into it quite as generously as Dwarf Fortress.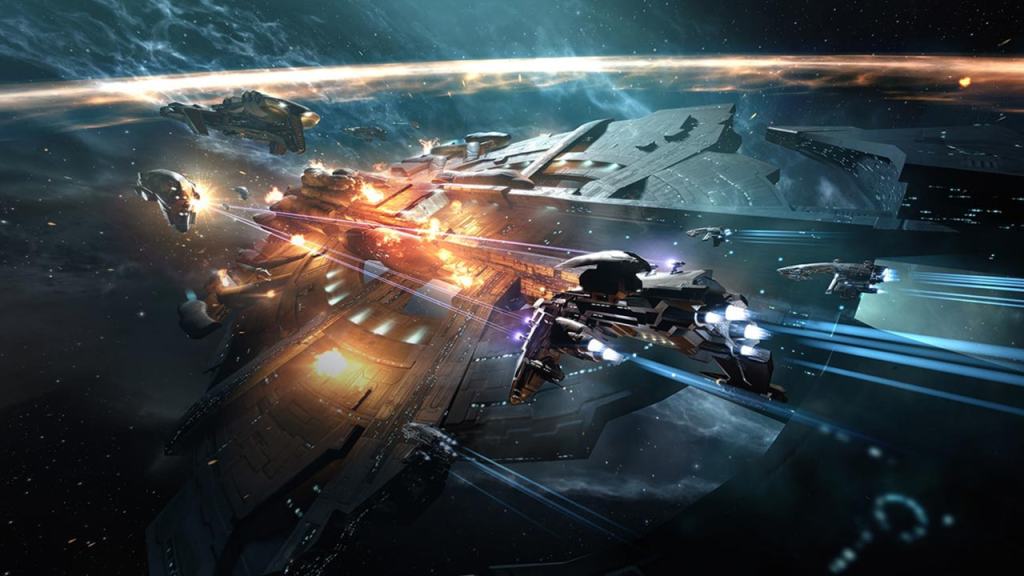 EVE Online
Available on: PC, Mac, Linux
EVE Online is a game of contradicting legacies. There are those who know it as the source of some of online gaming's most incredible player-driven stories. There are others who think of it as gaming's greatest spreadsheet simulator.
The truth is somewhere in the middle. EVE Online is another incredibly intimidating game that rewards its most patient players with experiences that cannot be replicated in any other medium. If you're in for the long haul, this is a worthwhile use of your free time.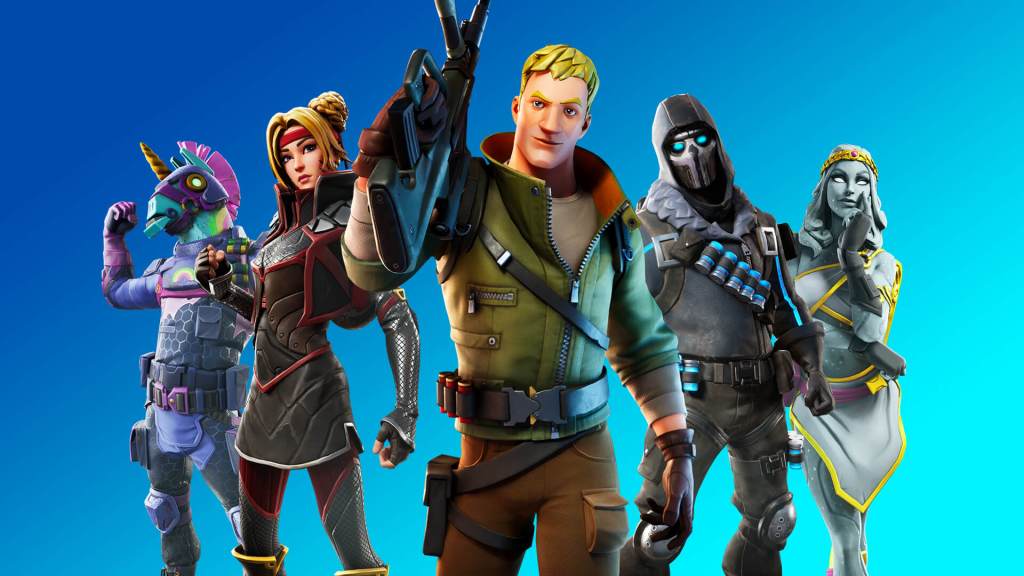 Fortnite
Available on: PlayStation 4, Nintendo Switch, Xbox One, Android, iOS, PC, Mac
We don't need to tell you what Fortnite is. As one of the most popular games in the world, Fortnite has captured the attention of everyone from children and streamers to the makers of the highest-grossing movie of all-time.
Hype aside, Fortnite remains an exceptional free-to-play experience. Epic continues to update Fortnite to the point where each log-in can reveal an almost entirely different game. In terms of accessibility and content availability, Fortnite remains one of the gold standards of free gaming.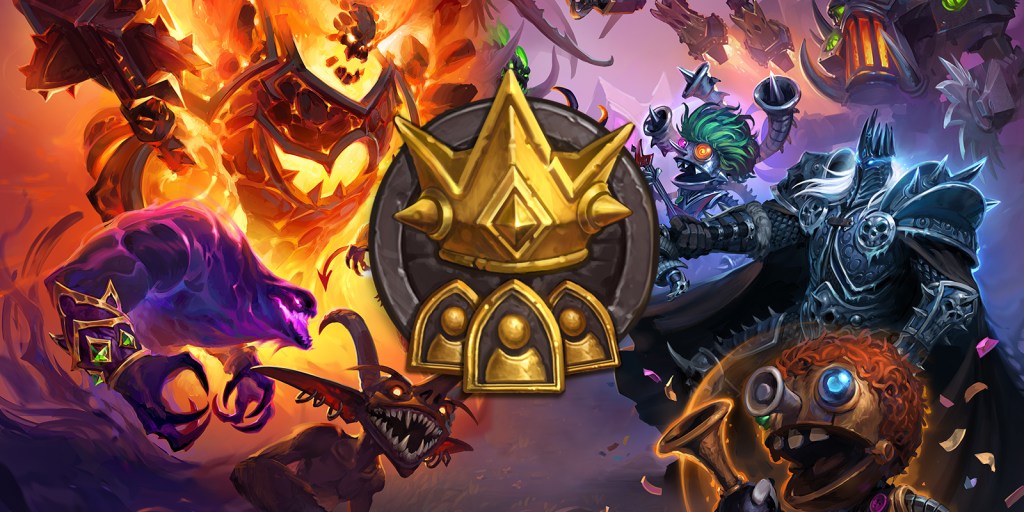 Hearthstone
Available on: Android, iOS, PC, Mac
The naturally addictive nature of the competitive card game genre has long made it one of the best ways to watch the hours go by. The problem is that your average CCG is also one of the best ways to thin your wallet.
While Hearthstone offers plenty of chances to spend money, you'd be surprised how many hours you can get out of this game without spending a dime. It's also much more accessible than the average CCG from a gameplay standpoint, and Blizzard is introducing a series of changes that will make it easier than ever to be a free-to-play user.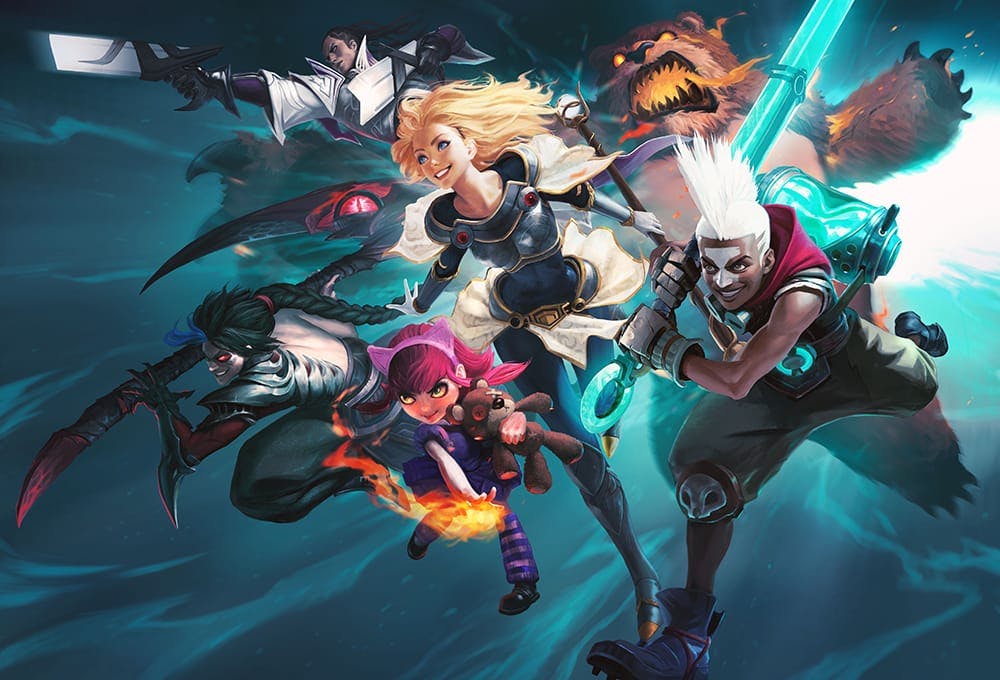 League of Legends
Available on: PC, Mac
If DOTA 2 isn't your cup of tea, but you feel like you'd fall in love with the MOBA genre if you just found the right title, we're obliged to remind you that League of Legends is still out there just waiting to consume your life.
League of Legends is not only known as one of the most popular (and important) PC games of the last 20 years, but it's got a bit of a reputation for being one of the most addictive games ever made. Granted, much of its addictiveness comes from the desire to work through your frustration and finally win a match, but hey, it'll certainly keep you busy for hours to come.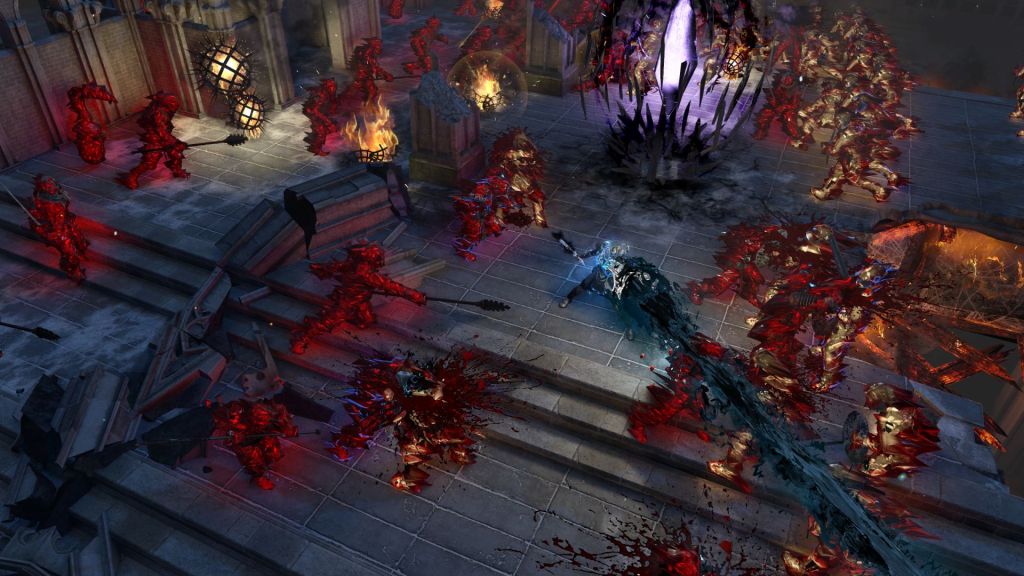 Path of Exile
Available on: PlayStation 4, Xbox One, PC
For quite some time, Path of Exile was known by some as the game you played while you're waiting for the next Diablo. After years worth of (free) updates, though, there are many who consider it to be the best Diablo game without the Diablo name.
Regardless, this brilliant action-RPG offers hundreds of hours of fast-paced, addictive gameplay complemented by one of the deepest character building systems you'll ever see. It's not just one of the best modern free-to-play games; it's one of the best modern games, period.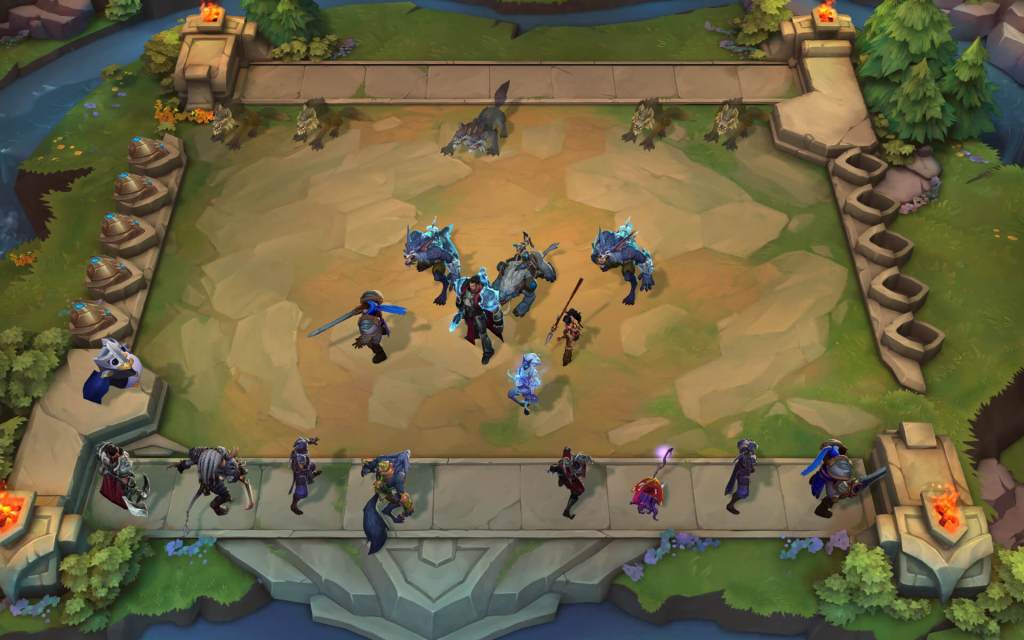 Teamfight Tactics
Available on: iOS, PC, Mac
The relatively new "auto-battler" genre is already making a name for itself as one of gaming's most exciting concepts. While there's no shortage of auto-battler games out there (even Hearthstone features an auto-battler mode) few do it better than Teamfight Tactics.
This League of Legends spin-off sees you draft a team of auto-fighting heroes and equip them with new gear and abilities. It's one of the better recent examples of easy-to-learn, tough-to-master, and it's certainly one of our favorite PC games of 2019.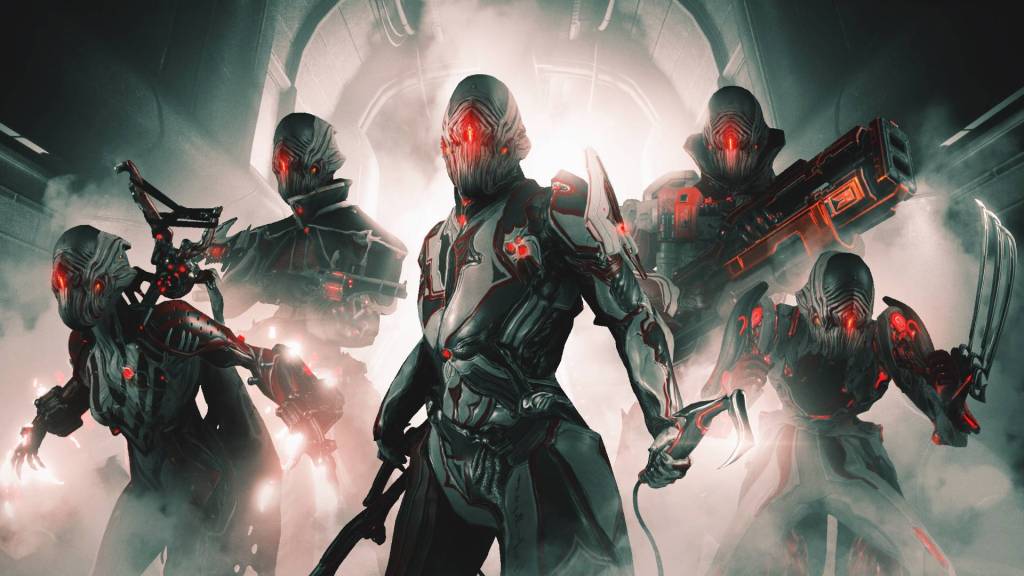 Warframe
Available on: PlayStation 4, Nintendo Switch, Xbox One, PC
Warframe initially made a name for itself as a kind of free-to-play Destiny alternative. While the two games feature key differences (Warframe is a third-person, melee combat title, for instance), both projects do feature large sci-fi worlds, incredible character building options, and a ton of loot.
Comparisons aside, Warframe offers one of those rare gaming experiences that is easy to enjoy via small gameplay sessions but is also capable of lasting you years. A consistent stream of worthwhile updates make Warframe more than worthy of your time.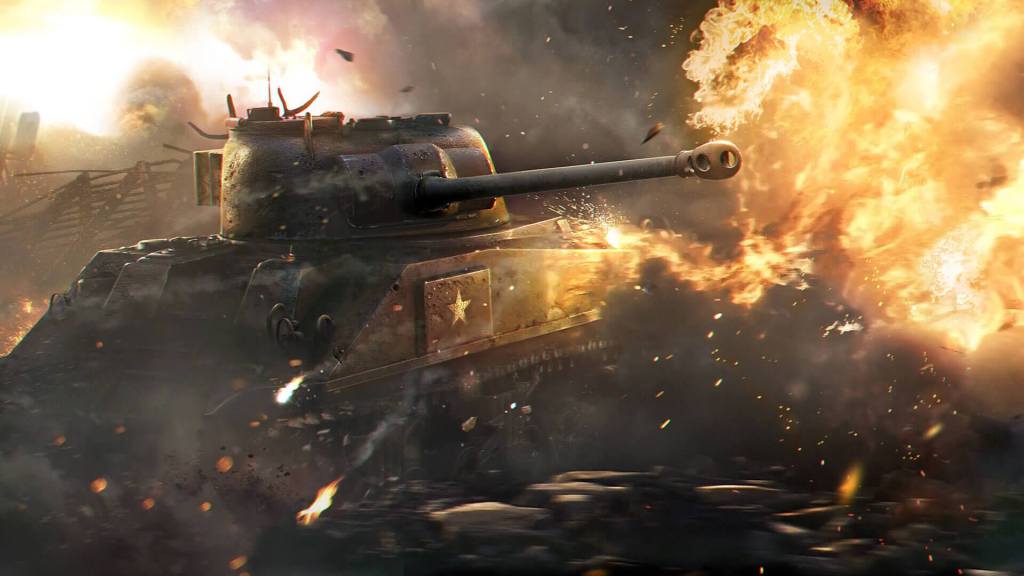 World of Tanks
Available on: PlayStation 4, Xbox One, iOS, PC, Mac
World of Tanks has existed on the edges of mainstream gaming for the last decade or so. It's an insanely popular competitive multiplayer game, but it's never really reached the heights of some of its competition.
Still, there are reasons the game has remained an online staple for so long. World of Tanks boasts a surprisingly complex competitive experience populated by an ever-expanding roster of realistic tank designs. There's still nothing quite like it, and it still has the power to become your new favorite online game.
Before we leave, let's take a look at some notable services which regularly offer free games.
Archive.org
One of the internet's most underrated resources boasts millions of free videos, songs, books, and yes, even games.
From a demo for the PC version of Halo: Combat Evolved to the full version of the original Sim City, the software section of Archive.org is a treasure trove of nostalgia that you could easily spend days exploring. If you manage to find your way back from its depths, you can thank us (or curse us) later for alerting you to this site.
Epic Store
While Epic's pursuit of exclusives, and some of the service's other aggressive policies, has burdened them with the dread "consumer-unfriendly" label, the Epic Store actually regularly offers some exciting free games.
At the time of this writing, you can get The Stanley Parable and Watch Dogs for free, but Epic's free game offerings tend to rotate weekly, so be sure to check in for as long as you're interested in free copies of good games.
GOG
In response to the outbreak of the coronavirus, GOG has released a special collection of free retro games. Among them, we can easily recommend diving into Ultima 4 (one of our most influential PC games of all-time), but clearly, you might as well check all of these games out.
Even outside of this bundle, GOG will sometimes offer free (or deeply discounted) retro titles via their launcher and website. As one of gaming's best sources for retro PC titles, we highly recommend keeping up with them in order to see what is available.
Google Stadia
Google has finally introduced the free tier of its Google Stadia cloud gaming service. To celebrate the occasion, they've even opened a two month trial for Stadia pro.
While you only get free games as part of the Stadia Pro plan, the free version of Google Stadia offers anyone who was planning on getting a Stadia supported game a new and exciting platform to play it on. At the very least, you should check out the free Pro trial while it lasts.
Itch.io
Itch.io features a collection of true indie titles the likes of which you probably won't even find buried on Steam. It is, however, where you can download David Lynch Teaches Typing, so it does have that going for it.
If you want to truly expand your gaming horizons, Itch.io offers one of the most extensive collections of obscure, creative, homebrew projects that the internet has to offer. You owe it to yourself (and the creators of these experiences) to browse its impressive catalog.
PlayStation Plus/Xbox Games With Gold/Nintendo Switch Online
This recommendation does break our rules a bit considering that you do need a subscription to all of these services in order to access their roster of "free" titles. Given that there's a strong chance you're already subscribed to one of these services, though, we'd be remiss if we didn't remind you to take full advantage of their software offerings.
Be sure to also keep up with our regularly updated list of games offered by these services by checking out the following articles:
Nintendo Switch Online Free Games
Steam
Steam is not only PC gaming's premiere digital storefront, but it still boasts one of the best collections of free-to-play titles you'll find on the interwebs.
We honestly don't know where to begin when it comes to Steam's list of free-to-play titles. While we've highlighted a few in the section above, it's not an exaggeration to say that you could spend years playing the worthwhile free games available via this service. Granted, many of those will be anime visual novels, but hey, it takes all types.